Some traditions haven't grown with the years passing by. They fade out, and it's a shame to see them go. Americans loved these traditions, but things that we all once grew up with have disappeared; whether it's the habits or tools that were relied on, the slower pace is no more.
Seasonal Celebrations
Holidays were once celebrated when they were needed, not months prior. The stores would wait until the right season for items to come into stock, whereas today, you can see Halloween items on sale in the summer and Christmas decorations in September. It's the same with the stores being open during these holidays. This was never a thing before as all shops would shut on Sundays and holidays (and even sometimes on a Wednesday!).
Taking the Station Wagon to the Drive-In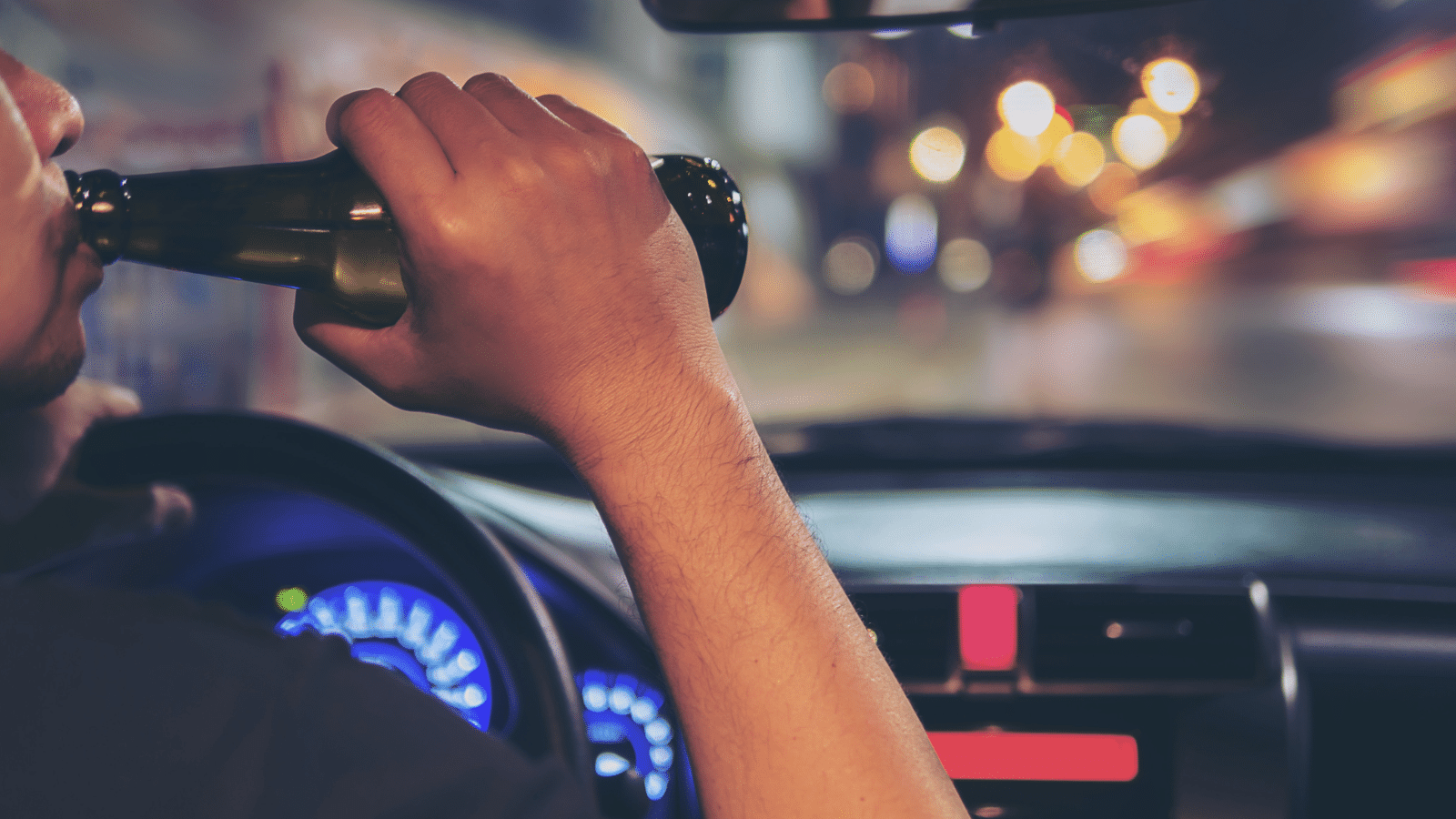 There was something quite exciting about everyone piling into the wagon and going to the drive-in theatre on a summer night. It was a tradition for many families and was also loved by them. However, station wagons aren't around as much anymore, especially with drive-in theatres, which have also become rare.
Annual Family Vacations
Having a vacation to look forward to every year with the whole family was exciting, and they would usually plan for mountains or beaches. It is a great family tradition that is missed by a lot of people. These days, families tend to take a long weekend break, staycation, or a more extended trip when finances and time allow.
Calling Home Weekly from College
If you went to college, you might remember calling your home phone to speak to your family once a week. Speaking to those familiar was always lovely when you needed to check in, even if the long-distance calls were pricey. However, because we have cell phones, we no longer have the long distance, and it's easy to keep in contact with texts.
Kids Just Going Out to Play
We have a lot more consideration for safety these days, which means that children are less likely to roam around the streets and stay out late with their friends like they used to. It was customary for children to be able to spend hours at a time outside without even a slight bit of contact from parents. The only thing that children had to worry about was being home in time for dinner.
Kids Selling Door-to-Door
There was once a time when kids would knock on strangers' doors asking if they wanted to buy some available cookies or other treats. Anything to raise money for themselves, their school, or their out-of-school activities. However, this is now something parents are cautious of, especially with the increased safety measures. If your child is in the scouts, some events and stalls are under adult supervision rather than sending the child around the houses.
Carefree Trick or Treating
There have been many incidents over the years regarding trick-or-treating. Parents are slightly worried about their children knocking on strangers' doors and asking for sweets when we spend so many years telling them not to speak to strangers. It becomes contradicting. However, it was customary for children to have a carefree Halloween experience back in the day, and often, children would go out trick or treat together in a group.
Having Hideous Gym Uniforms
There was once a time when leggings and vest tops weren't known in the gym world. It was navy "shorts" attached to a navy-and-white striped top. Crazy, right? You were allowed a long zipper, but nobody wanted to wear any uniforms. These days, there is an option with PE clothes, and as long as it's sporty, then it's accepted. Most children choose to wear basic shorts and T-shirts.
Family Dinners
Everyone tends to eat in separate rooms or at separate times now, and it's acceptable. However, there was a time when, regardless of the atmosphere, whether everyone was okay or arguing, they would sit back and enjoy dinner with the rest of their family at the dinner table. This was most common on Sundays when the extended family also came along. It was a time for everyone to catch up on the week and talk about things they were doing individually or as a family.
Getting Fit for New Shoes
Before the start of school, or when your children complained of sore feet, you would go into a store and get your feet measured to buy new ones. However, with advances, we can now do this from the comfort of our homes and order shoes online. Even if you go into a store that provides foot measuring services, you can do it all yourself. There is no need to get correctly fitted by staff members anymore.
Rolling Coins for Cash
There was once a time when coins would be turned into cash, and you could sit for hours with a stack of paper rolls to fill them with coins. Once you'd filled them, you could take them to the bank, and they'd turn them into bills. There is no need for this effort now, as there are coin redemption machines locally that enable you to do the same thing and can bill instantly.
Publishing Community Cookbooks
Community organizations, whether the PTA or church, have published cookbooks of their favorite recipes for a long time. This was shared by members to commemorate or fundraise at an event. However, it is less likely for this to happen now, and they're usually found at vintage shops or rummage sales. All you have to do now, with the advances in technology, it's easy to forward a link to your friends for recipes that you've enjoyed.
Wedding Traditions
There are many longtime traditions of weddings, such as bridesmaids wearing the same dress and elaborate wedding cakes. However, with the change in time, there's a change in weddings, which means that not everyone needs to match, and cakes have become a more popular cupcake. Even the gifts that people are asking for have changed. Most of the time, back in the day, people would want money for a down payment, but now it's money for a new air fryer.
Waiting for Photographs
Back in the day, you would go on holiday or even have a birthday party and take some photos. However, you would then have to take the film out of the camera and mail it for it to be developed. You'd then have to wait for them to return, which would cause a bit of excitement. The rise in cell phones and being able to take photos and instantly have them to hand has pushed digital cameras out of the window.
Baking from Scratch
We still measure, mix, and bake with our children, but it's less common than it used to be. We might love watching baking shows and could've even had a dabble during the pandemic, but since then, there hasn't been much baking at home. There are more oven-prep shortcuts now than before, meaning home baking isn't what it used to be.
Family Grocery Shopping in Store
During the pandemic, we all got used to having our food shopping delivered to our front door. However, there was once a time when it was a family event going to the grocery store, and all choose what you want for the week or month. We even pop into the shop on the way home from work, so grocery shopping is less required.
Carrying Cash
With Apple Pay and cards having the contactless option, we find it easier to tap our cards than take cash out and use that instead. However, there is a noticeable difference in spending habits when you carry cash instead of a card. Back then, most people used cash because it was easier.
'Appointment' Television
There was once a lack of recorded television and streaming services, so it was common for you to come home, quickly polish off dinner, do all the homework from the day, and rush downstairs to watch "Happy Days" with the family. Now you can watch whatever you want, whenever you want, without the excitement of getting things done before relaxing in front of the TV.
Sending Greeting Cards
Do you remember card shops that solely sold cards? It's a place that only exists in dreams now, as greeting cards can be sent online, or most people appreciate acknowledgment online. Due to the online ordering of cards, the card industry has taken a real hit, but there have been notifications that some younger generations are returning to the tradition.
Going to a Theater
Even though this tradition is sometimes tradition in many households, it has grown out. However, an open night at a theatre would be spoken about for days, and there was a lot of excitement with waiting in the line before showtime. Now, people would stream movies and see what's on demand rather than attend movies.
Having One Job for Your Adult Life
Back then, you would have a job that you would start and never leave. It was common for people to work their way up the ladder, whether they wanted to or not. Even if jobs were hated, individuals would still stick to it. However, we don't settle for less now; if we don't enjoy a job, we get a new one. This is also common because of the number of available jobs.
Knowing your Neighbours
We're a reclusive bunch now, and the thought of getting to know our neighbors sends a shiver down our spine. We would much rather keep to ourselves than engage. There was once a time when neighbors made a lot of effort, including sending food and treat around to their neighbour's houses. Something that we don't see going on anymore.
Participating in Events and Organizations
One tradition that is fizzling out is being involved in events and organizations. Mums would volunteer at schools or in the Junior League, while Dad would be on the bowling team. Whichever it was, it was commonplace to be involved. However, these days, these organizations have no attendance, and very few events are offered in many places.
21 Things That Shout You're "Lower Class" According To Men
Class wars creep up in all aspects of life, including dating. We take a look at the things that men believe are telltale signs that you are lower class.
21 Things That Shout You're "Lower Class" According To Men
Boomer Zoomers vs. Millennial Meh: 10 Cars the Older Gen Loves but Millennials Just Can't Stand
The change in the automotive industry has been incredible over the year. Baby boomers born between 1946 and 1964 can't get enough of the cars listed below, as muscle cars emerged in the 1960s, and new technologies appeared in the 1970s and 1980s. You can imagine why boomers genuinely appreciate these vehicles.
Boomer Zoomers vs. Millennial Meh: 10 Cars the Older Gen Loves but Millennials Just Can't Stand
Across the Pond Disdain: 18 Horrendous American Habits Foreigners Just Can't Stomach
There is a lot to love about America, from the bright lights of New York to the incredible breakfasts, but foreigners also dislike many things. We look at everything from poor public transport to an intimidating tip culture, sharing 18 things that America could be better at.
Across the Pond Disdain: 18 Horrendous American Habits Foreigners Just Can't Stomach
Out with the Old: 18 Gen X Fads That Millennials and Gen Z Just Can't Vibe With
While some old habits die hard, there are some things that Gen X need to eliminate as they are no longer relevant.
Out with the Old: 18 Gen X Fads That Millennials and Gen Z Just Can't Vibe With
18 Unpleasant States You Might Want to Skip on Your Next Trip
When thinking of America, we don't expect there to be boring or unpleasant places to visit. We see all the different states on the TV, and they show the best parts. However, there are some states you won't want to visit, and you should brace yourselves if you ever happen to stumble into them.
18 Unpleasant States You Might Want to Skip on Your Next Trip