Even though millennials can boast that they have more agility and youth than the Boomers, Boomers have something they can also boast about. Boomers have endless years of wisdom and knowledge to share. They have gone through everything you could imagine, and they love being able to tell the stories accompanied by these experiences.
Headphone Jacks
You're unlikely to come across a headphone jack now, as most headphones accompanied by phones are wireless. As there has been a rise in the use of Bluetooth, the thought of a headphone jack makes most people curl up their noses, and people are judged if they use headphones with wires. However, a few people favored the headphone jack, with one person commenting, "GIVE ME BACK MY HEADPHONE JACK."
No Touch Screens in Cars
They are developing car screens that work as phones have blown boomers' minds. However, despite the efforts of law enforcement to ensure that people don't get distracted by their phones or other devices while driving, car companies are enforcing the distraction. One user on the forum said, "Distracted driving is at an all-time high. Touchscreen controls require you to take your eyes off the road and can create a longer time of inattention due to their complexity."
Tipping for Literally Everything
There was once a time when tipping came as a novelty, and servers were happy to help and were excited to have the wages they were paid every month without the added tips on top. However, tips are wanted everywhere, and sometimes for a job that hasn't been done. One user said, "I'm always confused by the option to tip at the SELF SERVE frozen yogurt place… I'm also suspicious that it won't even go to the cashier, it'll just go to the owner because it's from my debit card…"
No Subscribing to Everything
Subscriptions are significant to a certain extent, and many people have fallen into the trap, even though most of the time, it's unavoidable if you want a particular service. One contributor on the forum said, "Every da**ed thing is a subscription. Music? Subscription. Movies? Subscription. TV Shows? Subscription. Heat your a** while you're driving? Subscription. REALLY? Oh, sorry–I'm a boomer. I'll leave now." We understand the frustration, even if they help many people.
Simpler Times
Many Boomers agree that when they were younger, it was a lot simpler, and now it seems that there is a service for everything, whether it's software or cars. There is a catch to everything we use. One boomer said, "Just because you can make something super flashy/complicated/intriguing or otherwise impressive, doesn't mean you should." We couldn't agree more. We all wish for simpler times so we would all be a bit less stressed.
Where are the Humans?
You might not believe there was once when you would call a company, and a person would be on the other end of the phone, ready and happy to help. Now, it's impossible to get a hold of a human, and if you need to speak to one, you must go through a lengthy automated service first. One user said, "I want a human customer service operator, not an automated operator or chatbot." We can agree that it's frustrating.
Life without Alexa
Have you ever had the experience of having a private conversation in the comfort of your home, and then the next day, the conversation you were having seems relevant on all of your social media accounts? We can barely remember a time before Alexa and other devices appeared, but life was a lot more private and kept within the home back when boomers ruled the roost.
Digital vs. Analogue
Everything that was once analog has turned digital, and it's rare that we ever purchase hard copies of anything anymore. One user isn't happy with this fact and posted, "Physical media: owning books, movies, and music, is far superior to a subscription service, or digital content." We miss having our libraries, DVDs to put into the player, and music that could go around and around on a record player.
Loud Music
Even though we're aware that it tends to be the older generations that complain about loud music being played at home and in cars, a large portion of people agreed with this complaint. Many people don't like loud music, whether in coffee shops, clothing stores, bars, etc. We don't understand why everyone has to yell to be heard.
No wifi Powered Everything
Back then, gadgets only needed to be connected to a power socket to work. There was no need for wifi because nothing needed wifi. However, for anything to work now, we need to connect it to the internet, and most households have an internet provider. One person said, "Not everything needs to connect to the internet or have an app attached to it. I just want my fridge to keep s**t cold; I don't understand why we have to bring wifi into this situation."
An App for Everything
There was once a time when you'd have to leave your house if you wanted to do something or purchase an item. However, there is now an app for everything, meaning leaving your house isn't longer necessary. Even though this is great for convenience, it is also a pain to some people. A forum member wrote, "Certain things shouldn't require you to download an app and create a whole account, including ordering food in a restaurant, paying for parking, buying something online, sending a parcel."
Clothes that Lasted
Boomers could make clothes last, and they would last for decades. However, it's almost impossible to keep the same clothes for the same time now. It seems as if millennials and Gen Xers struggle to maintain their clothes, so they evaporate. One user online said, "Screw fast fashion, my clothes should be made to last." While another person added, "I want to buy a pair of jeans that will last more than two years."
Better Times, Generally
Due to the lack of health and safety in place and people not worrying as much, Boomers had a much better time growing up. Experiences were excitedly taken without a worry or second thought. Whereas now, because we all worry too much over our children and their safety, the fun has been wiped away and stuck with the Boomer generation. One person said, "It was the best time to grow up before social media came in and infected everyone's lives. We went out together and had a good time. No one was glued to a da** phone!"
Life Behind Screens
It seems that these days, everyone wants everyone to know exactly what they're doing and when they're doing it, and it's easy to express all of these little details in a simple social media post. There are recordings of everything, and it's hard to escape the good and bad of screens. One user said, "I don't know if this is a boomer opinion per [se], but you don't need to document everything you do and post it on your social media. Sometimes, it's better to just live in the moment and enjoy what's happening around you."
Enjoying the Moment
When we're at an event or spending time with friends and family, we always need to document the moment instead of remaining in it and enjoying it for what it is. Even though taking photos and videos of loved ones and moments is essential, we seem to be all obsessing over it a bit too much instead of enjoying the moment. One user says, "You are a clueless idiot if you pay $150 for a concert ticket and spend the whole time watching it on your cell phone."
Respect
Once upon a time, respect was vital. Everyone showed everyone respect, regardless of age. Over the years, respect has become something you have to earn rather than just give, which means that there is a lot more conflict between all ages. A user said, "When you're in a public place, you should respect others around you but not be disruptive with your behavior. For example, not playing music on your phone without headphones…"
Cook Books
Again, because of the increase in cellphone use, it takes a click of a button, and you can get everything you need and want. This includes recipes that were once written down in a cookbook. Regardless of what you want to cook, you can find it online, meaning that our initiative and resourcefulness go out the window. One person on the forum said, "Googling recipes while cooking and reading everyone's life story and family history to get to the ingredients drives me batsh** insane. I've gone back to cookbooks."
Kids and Screens
When you're pregnant, you might repeat to yourself that you won't give your child a screen until they're of a certain age. However, this is impossible because screens are everywhere, and kids love them. Whether they go to nursery or you're a stay-at-home parent, you're likely to introduce screens to your child very early on, and most of the time, this is the only way you can do what you need to do. Boomers didn't have this necessity, and their childhood was more focused on outdoor play and creativity. One person said, "Kids shouldn't touch electronic devices until a certain age. I work in tech, but I will still enforce this rule if I ever have kids. It makes me sad to see 1-year-old babies glued to phones."
Learning by Experience
Boomers learned a lot by experience, and a lot of the time, they weren't acknowledged for it. Nowadays, children seem to be praised massively for everything they do, even if it means they've just picked up a leaf. Regardless of their level of achievement, children get something for it. One person said, "Not everyone deserves a trophy. You SHOULD experience failure and disappointment in life. It's a teaching experience; stop getting so pi**y when you don't automatically get your way."
Less Texting, More Talking
Over the years, we've become a lot more anti-social. A lot of this comes down to the fact that we don't communicate face to face much, and because of this, as we get older, we don't want to speak to anyone unless it's via text. This society has a lot more anxiety than boomers did when they were younger and growing up. One user said, "Millennial (here). I agree that sometimes, you must pick up the phone at work because it's easier than sending text messages back and forth." While another person agrees with this and says, "I'm a millennial as well. I can't count the miscommunications I've had with people because a conversation took place via text instead of phone."
Plastic and More Plastic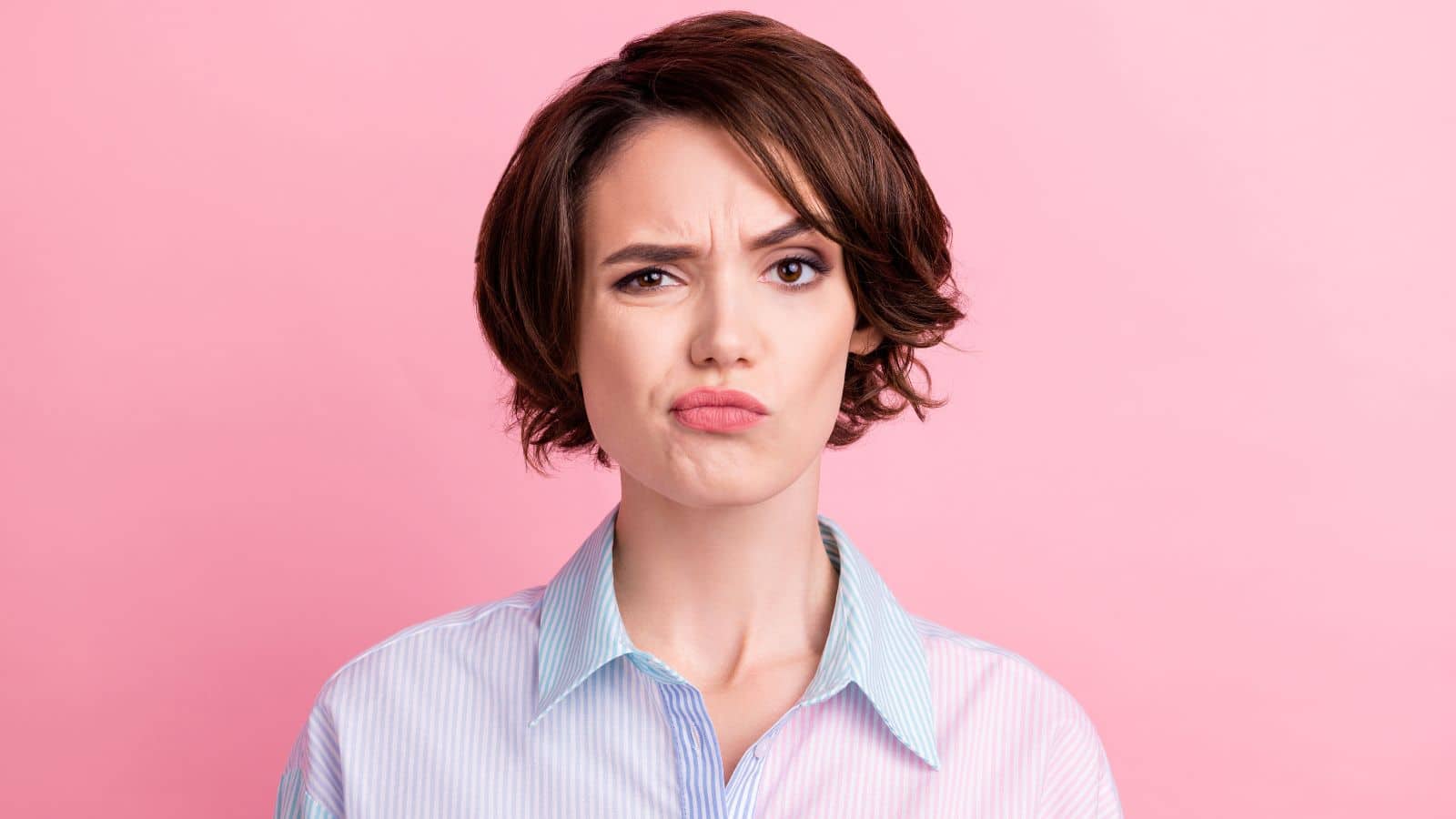 Boomers experienced the novelty of having glass bottles instead of plastic, and then times changed, and now most drinks we receive come in plastic bottles. Many people aren't impressed with this, and for good reason. One user said, "Coca-Cola tastes better from glass bottles than plastic bottles." Someone else added, "Is this a boomer opinion? It is an absolute truth for all sodas and beer."
Good Social Skills
Due to the rise in anxiety since the Boomer ages, we struggle with basic social skills. Either that or many millennials would rather spend time communicating via their phones. One person said, "The sheer number of younger people I've seen with horrible people/social/conversational skills blows my mind, and I firmly believe it is largely due to phones and social media. Boomers always say s**t like 'go play outside, interact with the world, spend less time on your phone,' etc., and I wholeheartedly agree."
21 Things That Shout You're "Lower Class" According To Men
Class wars creep up in all aspects of life, including dating. We take a look at the things that men believe are telltale signs that you are lower class.
21 Things That Shout You're "Lower Class" According To Men
Boomer Zoomers vs. Millennial Meh: 10 Cars the Older Gen Loves but Millennials Just Can't Stand
The change in the automotive industry has been incredible over the year. Baby boomers born between 1946 and 1964 can't get enough of the cars listed below, as muscle cars emerged in the 1960s, and new technologies appeared in the 1970s and 1980s. You can imagine why boomers genuinely appreciate these vehicles.
Boomer Zoomers vs. Millennial Meh: 10 Cars the Older Gen Loves but Millennials Just Can't Stand
Across the Pond Disdain: 18 Horrendous American Habits Foreigners Just Can't Stomach
There is a lot to love about America, from the bright lights of New York to the incredible breakfasts, but foreigners also dislike many things. We look at everything from poor public transport to an intimidating tip culture, sharing 18 things that America could be better at.
Across the Pond Disdain: 18 Horrendous American Habits Foreigners Just Can't Stomach
Out with the Old: 18 Gen X Fads That Millennials and Gen Z Just Can't Vibe With
While some old habits die hard, there are some things that Gen X need to eliminate as they are no longer relevant.
Out with the Old: 18 Gen X Fads That Millennials and Gen Z Just Can't Vibe With
18 Unpleasant States You Might Want to Skip on Your Next Trip
When thinking of America, we don't expect there to be boring or unpleasant places to visit. We see all the different states on the TV, and they show the best parts. However, there are some states you won't want to visit, and you should brace yourselves if you ever happen to stumble into them.
18 Unpleasant States You Might Want to Skip on Your Next Trip