Bigo is a live streaming app where people can broadcast themselves live for others from around the world to see.
Broadcasters have already learned how to make money on Bigo too.
As a streamer, you are able to showcase unique talents they have on the live streaming app. Most people on the app can earn an average of $320 per month.
If you're interested in learning about ways to make money on Bigo, read on for the best methods.
Can you make money on Bigo?
The quick and easy answer is that, yes, you certainly can make money by streaming on Bigo.
While a lot of people will use this as a way to make some side money, there are others who have made it their main source of income.
During the pandemic, this has become even more prevalent, as more and more people have turned online and to apps to connect with people around the world, as opposed to working retail jobs.
Users will give gifts and coins to live streamers on Bigo, which can then be converted into real cash they can transfer to their bank accounts.
Example 1
The top streamer on the Bigo platform is Rico Tian (username RCT_Khan), who has roughly 3.58 million followers on that platform.
Rico Tian streams his life on Bigo Live and earns anywhere between $34,000 to $68,000 per month. That amounts to anywhere between $408,000 and $816,000 per year!
Example 2
Another success story is Peggy Ahmadi Dehkiani. She was introduced to a talent manager who was looking for people to live stream over Bigo Live.
She took a chance on the platform, after losing her job at the onset of the pandemic.
She's a trained makeup artist and so does "get ready for the day" streams as well as storytimes. People keep coming back to see her livestreams, and it's paying off for her in her purse as well.
In her first month, Peggy made about £600 on Bigo Live. Then, she made £1,500 in her second month, followed by £2,000 in her third month.
Simply by livestreaming content that's relevant to her — and to her many followers — she was able to rake in a lot of cash by learning how to make money on Bigo.
8 Ways to Make Money on Bigo
There are many ways to earn money on the Bigo platform. Here are 8 unique ways that you could replicate.
1. Teach People Something You Know
One of the most effective ways is to teach people something you know. Video tutorials are extremely popular on all online platforms, but especially on livestreaming ones such as Bigo.
If you have a special talent that is sought-after, then this is a great way that you can make money.
Many women have started a livestream channel on Bigo to teach other women and girls how to do their makeup.
You don't have to be a professional makeup artist, either. You can just be good at applying makeup and be knowledgeable about the products you're using.
Makeup artists can make around $20,000 to $30,000 per year to start out, which shows you the potential in this field.
2. Play Music for People
People are always looking to be entertained, and they love watching live music. Unfortunately due to the pandemic, live concerts and other live music events have been cancelled.
There is still a lot of musical talent around the world, though, and if you have that talent, you can show it off to the world on Bigo Live and get a pay day in the process.
You can sing, play drums or any other instrument on your channel. As you gain more followers, people will give you gifts such as beans and diamonds, which can eventually be converted into real money.
Every 210 beans is worth $1. So, the more beans you collect as tips, the more money you can make.
If you're really good at what you do, you could make as much as $1,000 per month doing this.
3. Stream Your Life
Do you have an interesting life? If so, then people are likely to want to follow along with you.
Vlogs are the modern-day version of reality shows, as people get to see what's happening in other people's lives as it's happening.
There are countless number of vloggers who have turned simply filming their life and taking followers along into a full-blown career. This started on YouTube, but has progressed into a live version on apps such as Bigo.
Some of the top vloggers make millions of dollars a year. In fact, this has even become a way teenagers make money in the 21st century.
That's not realistic for most people, but it certainly shows the potential that's out there.
4. Give Video Game Walkthroughs
Back in the day, if you were having trouble getting through a certain part of a video game, you had to purchase a magazine to see a walkthrough.
That progressed to online webpages and walkthroughs, some of which had videos to go along with it.
Today, many people will livestream video game walkthroughs, or simply show themselves playing video games live with other people on the internet. Creating gamer communities is also a popular way how to make money on Discord.
This has become a pretty huge industry in itself, as iGaming has many top-notch competitions.
Some of the top expert video game streamers on other platforms make between $3,000 to $5,000 per month.
5. Promote Your Own Products
Another great way to learn how to make money on Bigo is to promote products you have created on your livestream.
Many people today are creative and have produced things such as T-shirts, hats, mugs, ebooks and guides, to name a few.
The problem for most people is that it's very hard to market these products in traditional ways. One way you can do it is to build a following by livestreaming on Bigo, and then promoting your products for sale.
This can help you make money two ways on Bigo. First, you can make money directly from Bigo if you have enough followers, stream enough and get enough tips.
Then, you can also make side money — or a majority of your money — by sending people to your own website to buy your products.
On average, you could make about $2,000 per month this way.
6. Get Sponsors
This is a very popular way to make money on livestream platforms. It will require you to get a significant following, though, or at least a niche enough following for a specific product or service.
First, gain a lot of followers based on whatever topic you choose on your livestream channel. Then, you can market yourself to brands and companies within that genre to see if they'll sponsor you.
This could include you wearing some of their swag when you livestream or promoting one of their products when you're doing a tutorial.
Perhaps the most famous examples of this is the video game streamer Ninja, who was paid up to $1 million to play the game Apex Legends.
7. Become an Affiliate Marketer
This strategy will combine a few from above, with a slight variation. Once you've built up enough followers, you will be able to attract the attention of other companies.
A great way that people make money online today is by becoming affiliate marketers for these other companies.
For anyone who has a career in marketing, you know affiliate marketing is a critical channel for businesses.
You see affiliate marketing all the time, but might not even realize that's what people are doing. Livestreamers will talk about how much they love a particular product or something that a company produces.
Then, they'll say that their followers or viewers can get a certain discount if they use their specific Promo Code.
When viewers make a purchase from that company using that livestreamers specific Promo Code, the streamer will get paid. Almost half of all affiliate marketers around the world earn $20,000 per year, which is an impressive amount of money.
8. Talk About Current Events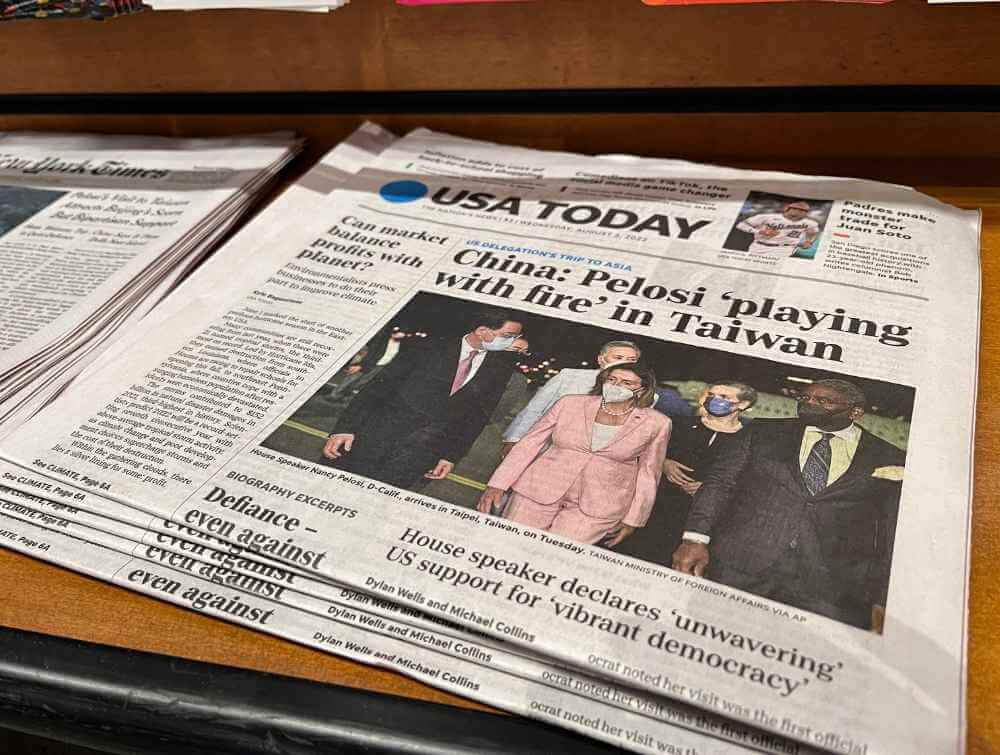 Another great way to learn how to make money on Bigo is to treat it like a podcast. You can even have headphones on and a microphone and act as if you're recording a podcast.
Even better, you could record an actual podcast while you're doing it, and try to make money selling sponsorships on it on another site.
On Bigo, you can gain a lot of followers by taking topics from the current news and then commenting on them. People always love to hear other people's takes on current topics of interest, so this is a great way you can build up followers.
Then, as mentioned before, once you have your followers, you can get tips on Bigo that you can convert to cash. You can even sell advertising on your Bigo livestream to other companies that want to reach the people who are viewing your streams.
The best podcasters can make roughly $900 per episode if they get 10,000 downloads on each episode. This might not be a direct correlation to podcasting on Bigo, but it does show its potential.
Conclusion
Once you learn how to make money on Bigo, you'll see that you can have a lot of fun livestreaming on the platform while putting some cash in your pocket, too.
There are many ways to make money on Bigo, so just follow your passion and start livestreaming today.