Who isn't looking to make a lot of money? Many of the jobs that pay over 300k a year are desirable ones, but they may not fit what you like to do in life.
Doctors, software engineers and attorneys are just some of the professionals that fit into jobs paying over 300k.
But, if you're looking to learn how to make 300k a year in a different way, you'll be happy to know there are some that you may have never heard of before.
1. Direct Response Copywriter
The power of persuasion is real, and it's something that companies will pay a lot of money for.
As a DRC, your job would be to write a letter that would influence someone to take an action that you, or your company, want them to take.
This could include making a donation or a purchase or clicking a specific link (if it's an email).
Some DRC campaigns can result in companies making literally billions of dollars, which is why they'll pay you a hefty salary if you're good at it.
If you're having trouble finding a job, check out these possible reasons why and how to fix them.
Average base salary: $52,404 with commissions that could push it to over 300k (Salary.com)
2. Blogging
Writing can be a very profitable endeavor, as you can see.
If you want to learn how to make 300k a year, this is a great job if you have writing skills, marketing skills and have an opinion for a niche market that other people would love to follow.
Working as a food blogger could be an ideal job for a former chef.
There are many self-made bloggers who literally earn millions of dollars a year in salary. Investor Tim Sykes, for example, earns $120 million per year blogging.
The salary here can be so high because you're providing an outstanding service to millions of people around the world.
Potential Salary: $100,000 per year in year one, with plenty of potential for more (Millennial Money)
Tactics for Success

It's easy to become a blogger, and it doesn't cost a lot of money, either. You just need a good idea, writing skills, a website and social media accounts.
One thing to also consider is setting aside a decent budget for digital ads. This could help you reach a wider audience quickly, which could result in profits sooner rather than later.
3. Social Media Marketing Manager
Social media marketing can be life-changing for small businesses, when done correctly. That last part is the one that many small businesses struggle with.
Working for a startup is a great way to make use of your marketing skills.
They know social media is important, but they don't know how to harness its power.
That's why social media marketing managers are in such high demand today, and why the job pays so well.
While being on staff at a big company may "only" pay about $60,000 or so, you could easily create your own social media marketing business and cobble together a total salary of more than $300,000.
Potential salary: $50,834 annual per client (ZipRecruiter)
Trends on the Rise

Not surprisingly, the location of your social media marketing manager job determines your salary. The top earners are located in San Francisco, California, as base salaries there are around $97,225. This doesn't mean you have to live there; it just means clients located there will pay more.
4. Software Sales
Sales positions have always paid well, simply because companies make loads of money from their sales reps.
They can afford to pay their reps jobs that pay over 300k a year because those sales often result in revenue that totals into the millions.
Software sales is a particularly high-paying job, because that revenue is recurring. In other words, one initial sale results in guaranteed revenue on a monthly basis.
Software companies are often hiring for other high paying jobs that use a physics degree, such as computer research scientist.
Potential salary: More than $200,000 as a base (Rainmakers)
Trends on the Rise

Software companies are starting to integrate social selling more and more, because it's effective. Nearly 78% of companies that practice social selling have higher sales than those that don't. So, if you're into software sales, make sure to integrate social selling.
5. Stock Trader
If you're knowledgeable about the stock market and have a keen eye for identifying buying opportunities and timely selling, then being a day trader for a big company could be very lucrative.
This could be a good career for a former math teacher who enjoys dealing with statistics and finances.
There are obvious risks to being a day trader, but if you're good at it, you could make a lot of money.
Again, stock traders make their companies a lot of money, which is why it's well worth it for them to create jobs paying over 300k.
Potential salary: $576,000 (TradingSim)
6. Consultant
There are a lot of great parts about being a consultant. The first is that you can use your expertise to help other people succeed in business.
The second is that you can make a lot of money by getting multiple clients.
If you have a skill or experience that would help others succeed, you could easily learn how to make 300k a year by creating your own consultancy business.
Potential salary: $90,000 per client (Indeed)
Tactics for Success

If you want to become a high-paid consultant, you're going to need to show that you have been successful in the industry in which you're going to be a consultant.
A great way to prove this is to create an online portfolio of your work and accomplishments. You could even have previous clients or bosses write testimonials for you.
7. Real Estate Agent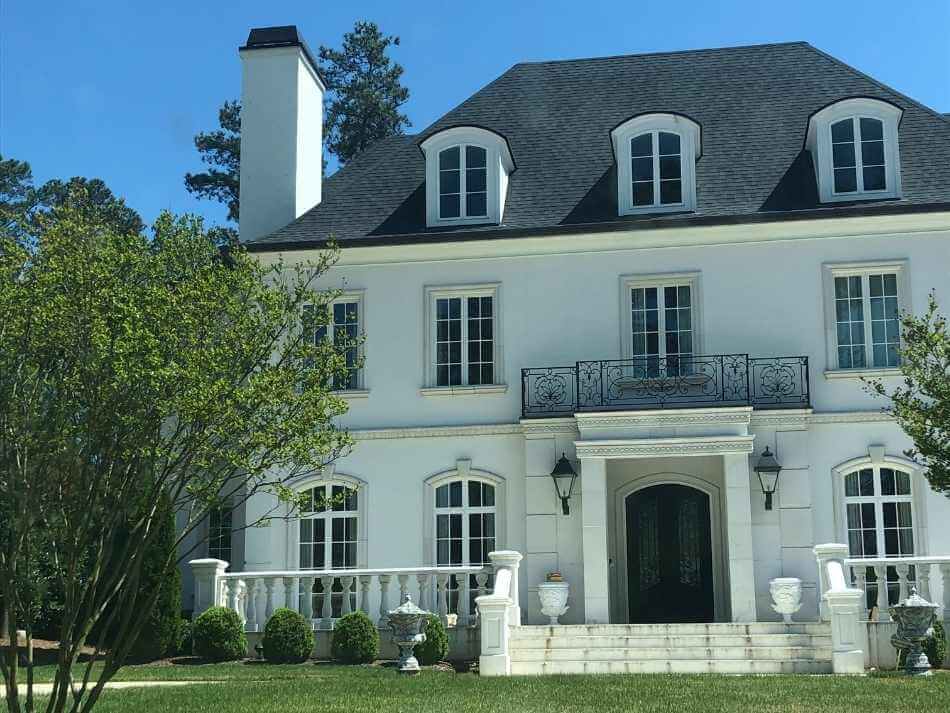 Buying and selling homes can be an extremely exciting job, and a lucrative one as well. Depending on where you serve as a real estate agent, you could make a lot of money helping people achieve their dreams.
As an agent, you'll earn a base salary (most likely) and a commission on the percentage of the sale.
Real estate agents can make loads of money because they return a lot of money to their firms without much outlay of cost.
Potential salary: Base of $100,000 plus commissions (U.S. News)
8. Personal Trainer
Are you physically fit, knowledgeable about fitness and have a great ability to motivate others to get in shape? Then you could learn how to make 300k a year by being a personal trainer.
This may not seem like it would be among the jobs that pay over 300k a year, but it's certainly possible.
Your base salary may not be that much at first, but you could easily cobble together a great private business and even create passive (but impressive) sources of income by creating fitness videos, training regimens and more.
Base salary: $100,000 with plenty of potential for more (Exercise.com)
9. Hair Stylist
Celebrities and wealth people pay a lot of money to look good. Their image is extremely important to them for a number of reasons, one being that it often is the reason they make so much money.
Celebrity hair stylists can make tons of money and have a lot of fun doing so, too. The great part about this job is that once you get a few celebrity clients, you could gain many more just by word-of-mouth.
Potential salary: $380,394 (Comparably)
10. Truck Drivers
If you like driving and can get a CDL license, you could find jobs that pay over 300k a year. The trucking industry is still extremely important to the economy, as it literally drives the world forward.
As an owner-operator, your earnings could, in fact, be limitless. You'll be on the road a lot doing a demanding job, but it'll pay off.
Potential salary: $200,000 base salary (CloudTrucks)
11. Offshore Oil Rig Worker
If you're not afraid to do a dangerous job, then an offshore oil rig worker could be one that works and pays quite well.
Offshore drilling is a huge business, but companies often have trouble finding workers, which is why they pay a lot in return.
They typically offer a high base salary, which can be accompanied by bonuses, commissions and more.
What's better, this base salary is often based on time periods of maybe six months, leaving you plenty of time to find more income the rest of the year.
Potential salary: $182,000 base with bonuses (ZipRecruiter)
12. Health Services Manager
Health care is a huge business, and large facilities are willing to pay a lot of money to hire people who can run the business.
As an executive, you would help prepare budgets, develop goals and oversee all staffing decisions.
These positions often get paid a high base salary, accompanied by significant bonuses and commissions based on the performance of the facility.
Potential salary: $120,000 base with bonuses (ZipRecruiter)
13. Virtual Assistant
Companies and executive are always in need of assistants to help them set their schedules, answer customer service queries or just run the day-to-day operations.
Although some people wonder what can a virtual assistant do, the better question is "what can't a virtual assistant do."
One relatively new job that has popped up because of the pandemic is that of a virtual assistant.
These have become basically freelance jobs that you could do for multiple clients — from the comfort of your own home. You could earn a lot by each of your clients and create jobs paying over 300k for yourself.
Potential Salary: $115,000 per client (ZipRecruiter)
14. Dropshipping
Dropshipping has only been around for about five years now, but it's making people a lot of money. You can make thousands of dollars a day doing it, and most of it can be done from the comfort of your own home.
Because you'll be enabling other companies to make tons of money, you can make a lot for yourself, too.
Potential salary: $5,000 daily (BlueCart)
15. Digital Ad Manager
A lot of companies put a lot of money in digital advertising campaigns, and for good reason: They result in huge profits for the company when done correctly.
The problem is that many companies aren't very in tune about how to properly run an effective digital marketing campaign.
If this is one of your strengths, you could create your own digital marketing company that could bring in loads of money with a big client base.
Potential salary: $90,500 per client (ZipRecruiter)
Wrapping Up
If you're searching for jobs that pay over 300k a year, you'll find that there are many, like those listed above, that you may not have heard of before.