Having problems with mobility or the use of your hands is more common than some may think.
For example, up to 6% of adults struggle against carpal tunnel syndrome, and more have to fight against arthritis and other problems that make jobs without using hands a necessity.
Having a job shouldn't be dependent on the use of your hands.
If you want carpal tunnel-friendly jobs that allow you to shine in other ways, these are the 19 best options!
19. Customer Service Representative
Working in customer service can seem like something that would need someone to work with their hands, but many positions need you to be able to relay information to customers.
The great thing about this position is that it's low impact and almost always seated, so you can solve problems and inform customers without needing to use your hands.
Due to the minimal education requirements, customer service support is also one of the best ways to make money as a teenager.
Average yearly income: $35,164 (Salary.com)
18. Color Expert
Working as a color consultant requires intensive knowledge on how colors work together, the psychology behind specific colors, and which colors are in popular demand every year.
Landing a role as a color expert is not always though, so make sure you're avoiding the biggest reasons people don't get hired.
The main use of this job is to help companies come up with a compelling color design for their products and advertisements.
Average yearly income: $42,978 (Ziprecruiter)
17. Voice Acting
Voice acting is one of the best jobs for working without the use of your hands.
Since the full job is in your ability to act and show emotion, you can focus on honing your vocal skills instead of worrying about the mobility of your hands or arms.
Voice acting can be a great way to put this high income skill to good use.
Another perk of this job is if you can get a good quality microphone and a quiet space in your home, you can even do this job without leaving your house.
If you're in a bind and need to move out without money, this can also be a great way to pick up quick cash due to all the freelancing gigs.
Average yearly income: $47,196 (Glassdoor)
16. Quality Control Inspector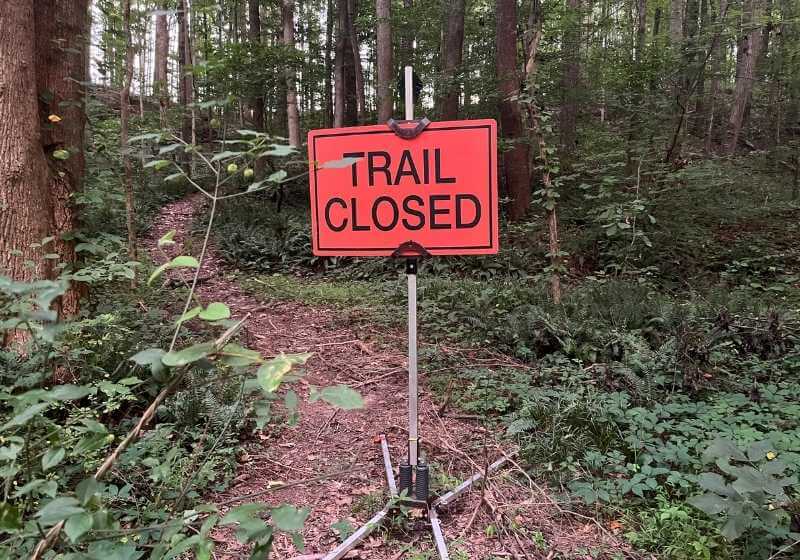 A quality control inspector works with companies to help determine if their products meet industry requirements.
This can range from anything to taste, smell, texture, sound, and appearance.
Although you don't necessarily need your hands for this job, it's a good idea to seek out a business that specifically doesn't need hands for the job.
Scent and flavor testing would be great for those with limited or no use of their hands! Before applying, make sure you are following all the latest tips for finding a job to boost your likelihood of getting hired.
Average yearly income: $47,633 (Career Explorer)
15. Radio Talk Show Host
Radio talk shows have been a hit since the early 1920s, and although many people are moving towards streaming music: these talk shows still bring in thousands of listeners every single morning.
Unlike many careers, radio hosts are jobs without dress codes which means you'll get to wear comfy clothes every day.
Working as a radio talk host, you won't need to use your hands, and instead, your main need will be to build a personality into your voice and create interesting conversations.
Average yearly income: $51,630 (Learn.org)
14. Sports Commentator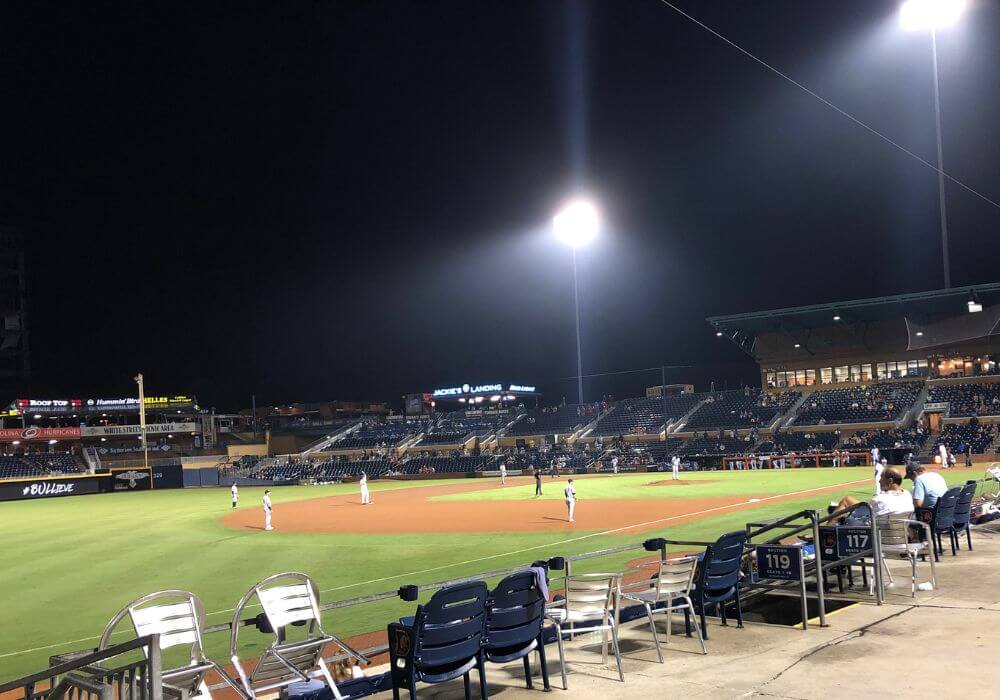 One of the best parts of watching sports, whether it's hockey or soccer, is having a sports commentator able to give the play-by-play as it happens.
They have a keen eye for the action and understand the need for clarity on every action on the field or court. Not to mention, knowing how to negotiate salary after a job offer goes a long way since earnings vary so much in this industry.
Hands aren't a necessity here. Instead, you need an in-depth knowledge of the sport that's being played and a keen eye so that you can catch every move and action happening in the game.
Therefore it's one of the best jobs for people with carpal tunnel who also love sports.
Average yearly income: $52,593 (Salary.com)
13. Language Interpreter
This can be a traveling job, so it's a good idea to be prepared for that!
Language interpreters are fluent in two or more languages and help their clients communicate with others who don't speak the same language as them.
It's a good idea to be great at social cues, fluent in more than one language, and fantastic at communicating.
Being able to be professional and help with meetings and conferences can make you an awesome addition to any team.
Average yearly income: $53,907 (Ziprecruiter)
12. Life Coach
Working as a life coach is another job that depends more on your knowledge and mental abilities than what you can do with your hands.
Working as a life coach, you'll work with clients to help improve their mental and physical health by setting up plans to make their life easier for them.
This is an incredibly rewarding role to work in since it gives you the opportunity to see people grow and change over time.
Average yearly income: $62,500 (JRNI)
11. Podcaster
If you have incredible knowledge in a couple of fields, or you're fantastic at holding an interesting conversation: working as a podcaster can be an awesome job.
This is something you'll have to build up over time unless you already have an audience, but if you can keep people interested by discussing niche topics that others are interested in, this is a fantastic job to aim for.
You don't have to do this job alone! The nice thing about this work is that you can work with a partner or friend to keep the conversations flowing and easy.
This encourages listeners to feel like they're part of the chat.
Average yearly income: $67,000 (WNYCStudios)
10. Novelist
Although most may assume you need to be able to type to be a novelist: that's not the case.
Most computers and phones have fantastic voice-to-text options; even Google Docs has options that will allow you to use voice-to-text to write.
As long as someone else can go in and edit, this is a job you can do without using your hands.
You can work publishing your own pieces on kindle or as a ghostwriter with this career.
Average yearly income: $67,230 (Work.Chron)
9. Speech Pathologist
Also known as speech therapists, speech pathologists work with their patients to help ease the symptoms of any vocal tics of speech impediments.
Working directly with patients, you won't need to use your hands for their treatment and will instead need to focus on rehabilitating and offering vocal stretches and tips.
Average yearly income: $79,120 (USNews)
8. Singer
You don't have to be on stage to be a singer! Backup singers, track accompaniments, and selling audio samples online can build up a high income.
Although working as a lounge singer or traveling and singing at various different gigs can be a fantastic way to aid your income, you can also gain money without having to leave your computer.
Average yearly income: $79,918 (Ziprecruiter)
7. Historian
The studying and preserving of archival materials is a fantastic job that can be hands-off if you have a good university or museum that will work with you on it.
Gaining and storing knowledge matters more, as you can use voice to text to write papers and books on your findings.
Over time this position will give you a chance to share knowledge and your findings with others.
Average yearly income: $80,499 (Indeed)
6. College Professor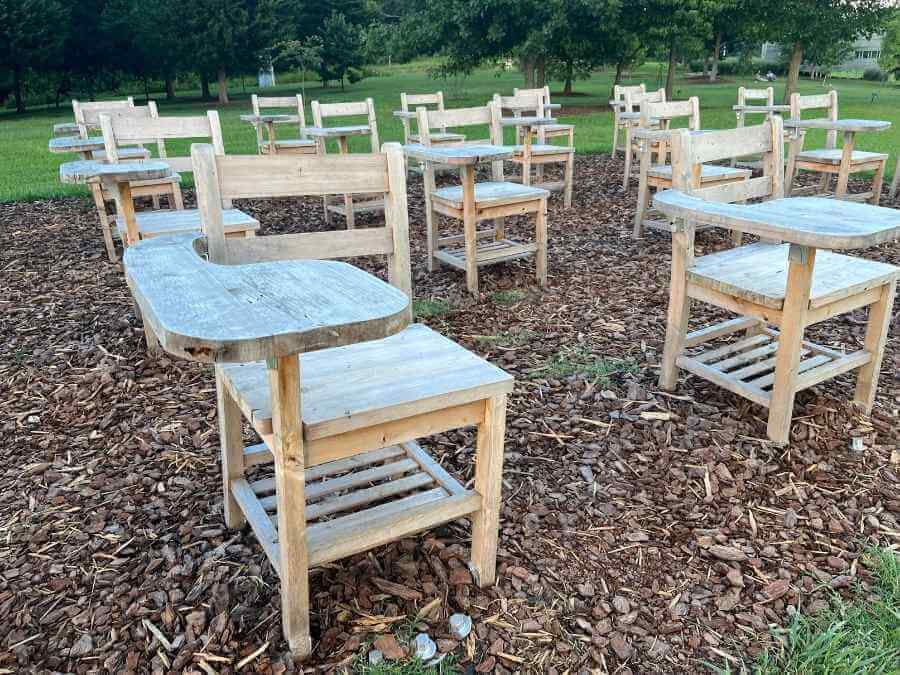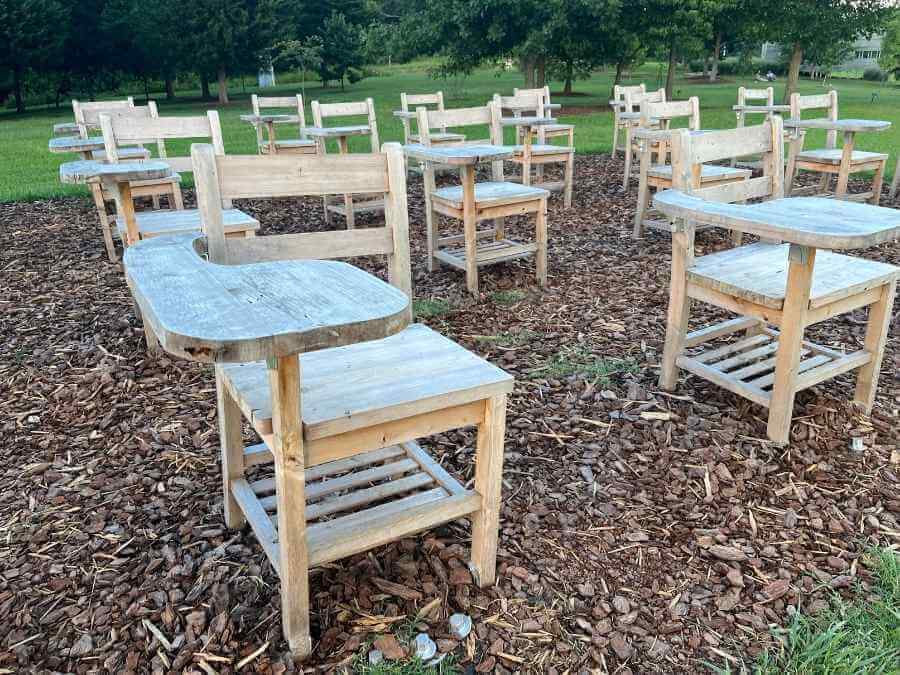 No job is as rewarding as teaching! As a college professor, you can use your knowledge to teach others information that will help in their future careers.
A lot of grading can be done online with submitted projects, and you can use an aid to help you with any paperwork you may need.
Average yearly income: $87,018 (OnlineDegrees.Bradley.Edu)
5. Public Speaker
Being a public speaker isn't for anyone with stage fright!
This role requires that you stand and speak in front of crowds of varying sizes and inform them on topics you've studied or are knowledgeable about.
You can talk about anything from educational topics to self-help topics and help introduce others to your knowledge.
Average yearly income: $105,034 (Ziprecruiter)
4. Television Talk Show Host
Similar to being a radio talk host, the main thing that matters here is your personality and ability to hold a conversation.
As a television talk show host, the main difference is that you'll be on television.
To do well in this role, you should work to create good people skills and learn how to carry yourself well on video. Unfortunately the entertainment business is notoriously hard to break into, however one great way to get your foot in the door is by working at a startup.
Average yearly income: $114,692 (Ziprecruiter)
3. Expert Witness
An expert witness can be skilled and intelligent in nearly any field that interests them.
In court, your role is to explain the evidence and introduce ideas on what it means based on your expertise.
This role can be hard to predict, but the pay for your professionalism is incredibly high, ranking in a couple of hundred dollars per hour in court.
Average yearly income: $117,635 (Ziprecruiter)
2. Attorney
Being a lawyer requires a high level of court presence, knowledge of local and general laws, and an understanding of how the courtroom works.
You'll have to work hard to pass the bar exam if you want to be able to make convincing arguments on behalf of your clients.
If you have a good stage presence and are fantastic at recalling information, this may be the perfect position for you!
Average yearly income: $144,230 (Forbes)
1. Psychiatrist
This is the highest paying position, mostly because it requires the most education possible.
Psychiatrists are medical doctors who specialize in mental health and disorders.
To do this job, you have to work directly with patients and discuss their symptoms and lives; this can be a great position for someone with limited use of their hands.
Average yearly income: $208,000 (USNews)
Wrapping Up
Not having use of your hands can't stop you from being able to make a job around what you're passionate about.
If you're skilled or knowledgeable, you can create a career in any business sector.