Are you curious about what might be the best side jobs for flight attendants? The truth is that flight attendants aren't always in it for the money.
Although there's a perception that flight attendants make lots of money and receive a ton of benefits, the reality is that most flight attendants don't choose this career for the cash.
If you're looking for side gigs for flight attendants, the biggest hurdle you'll have to overcome is dealing with a somewhat unpredictable schedule.
Fortunately, these jobs can be done just about anywhere.
12. Do "Micro-Tasks"
Doing micro-tasks on Amazon mTurk isn't going to make you a fortune but it can be a good way to kill time while you're sitting around in airport standby.
All you need is a phone and a thumb! You can conduct short easy tasks (some as brief as 15 seconds) like taking surveys or playing quick games.
These are jobs that can't be done by a machine or automated – they need a human component.
Of the more than 3.8 million tasks on mTurk, the average wage is only around $2 an hour, but many requesters (4%) paying over $11 per hour for their tasks.
Some of the tasks, even the better paying ones, are quite boring, but hey! What else have you got to do? Plus since scheduling is so flexible, it's a go-to job with minimal stress.
Earning Potential: $8 per hour (SwiftSalary)
11. Dog Walking or Dog Sitting
Although there's a good chance that much of your week will be spent in the skies, you can always take up dog walking or dog sitting when you are back in your home city.
Dog walking is a fun job that will allow you to get some exercise – better than being cramped up in a stuffy plane, right?
Consider signing up for a service like Rover or Wag so you can find one-time gigs when you happen to have the chance (and are home). Students often walk dogs as a way to make money in college without a job, since you make your own schedule.
Trends on the Rise:

The 2020 COVID-19 pandemic saw a massive increase of pet adoptions by more than 50%, according to the American Veterinary Medical Association. While it's obvious that pets can help buffer loneliness and improve many peoples' outlook during this time, the reality is that most of us are now back to work – and need people to walk our dogs! Yet another reason why dog walking is a great side hustle for flight attendants.
Earning Potential: $14 per hour (ZipRecruiter)
10. Try Babysitting
Like dog walking, babysitting is a great way to make some extra cash when you're on the ground. As a flight attendant, you're probably used to dealing with kids.
Plus, you don't have to commit to a regular schedule – you can just take jobs as they pop up.
Tactics for Success:

Sign up for a service like Care.com or Sittercity. Both of these ask for background checks, so parents will know you're legit.
Ask for references and referrals to land new babysitting jobs – but be sure to mention your scheduling restrictions when you set up new arrangements so nobody is left in the dark.
Earning Potential: $17 per hour (ZipRecruiter)
9. Become a Substitute Teacher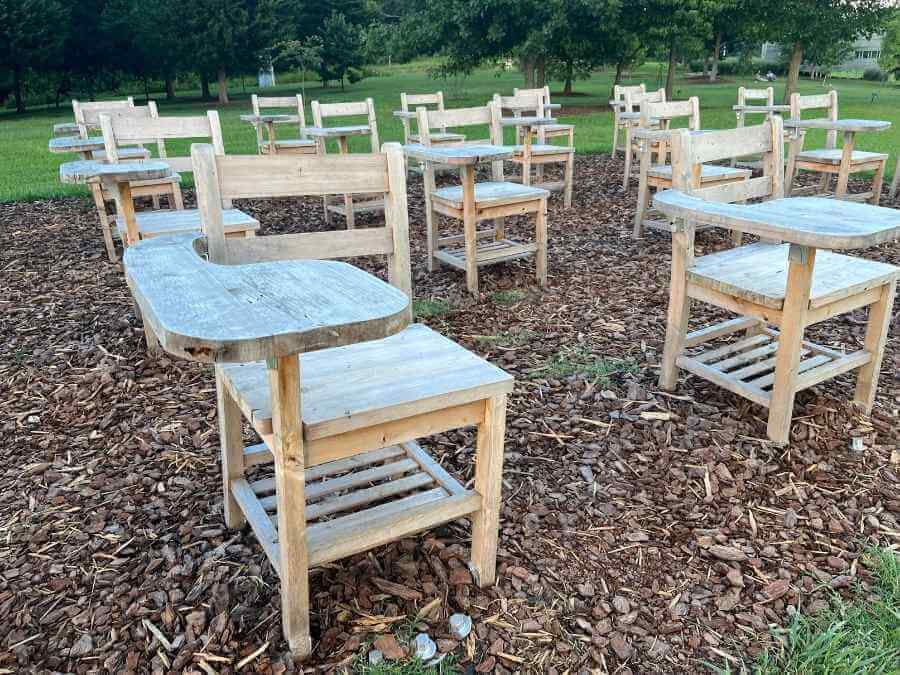 This one can be a bit tougher as a flight attendant, but it's another good option if you enjoy working with people and want to be able to do more of that when you aren't in the air.
Just about every school is in need of more substitute teachers – the need is getting even more dire as the years go on.
Most of these jobs pay decent money for a last minute gig, especially when you consider that you'll probably just be sitting behind a desk supervising kids as they do work.
Sign up to substitute teach on days you know you'll be off – the school will give you a call if they need a hand.
Earning Potential: $18 per hour (Zippia)
8. Become an Uber Driver
You can drive for Uber or Lyft in just about any major city around the world. It offers some of the best flexibility (great for the hectic schedule of a flight attendant) and you'll also hear some awesome stories while you're on the road.
So you can potentially have a lot of free time with your job if you decide that's important.
In some cities, you can even rent a car to drive for them if you don't have one – meaning you don't have to be in your home city in order to work.
Plus, the average Uber driver earns around $364 per month. Not bad for a part-time gig!
Trends on the Rise:

Rideshare companies like Uber are having a major impact on the global economy. There are more than 75 million Uber riders around the world and the app is now available in more than 80 countries. The takeaway? You shouldn't have any trouble finding work regardless of where your flights take you.
Earning Potential: $364 per month (Digital.HBS.edu)
7. Do Transcription Work
This is another great side hustle for flight attendants since it can be done at any time of the day or night.
Look for freelance gigs on websites like Upwork or Rev and you can make some decent cash, especially if you're a fast typer.
You can get even more cash if you happen to know a foreign language (which many flight attendants do).
Earning Potential: $25 per hour (TranscriptioncertificationInstitute)
6. Teach English Online
This is a great side hustle for flight attendants because you can teach classes whenever they fit into your busy schedule.
Plus, you're probably pretty good at working with people of all different backgrounds and education levels – you're a born educator!
Check with websites like VIPKID or GoGoKid to find work. Some online English teaching jobs require a Bachelor's degree or teaching certification but that's certainly not always the case.
This job doesn't require a dress code either, so you'll get to wear comfortable clothing while you work.
Earning Potential: $40 per hour (InternationalTeflAcademy)
5. Work as a Translator or Interpreter
As a flight attendant, there's a good chance that you've been out of the country a time or two – and a higher than average chance that you know another language!
If you do, put those skills to the test and consider getting a side gig as a translator or interpreter.
You can sign up for an online translation service and work on a freelance basis at any time of the day or night that works for your schedule.
Earning Potential: $51,830 per year (USNews)
4. Become a Notary Public
This is a side gig that many people don't consider in their quest for extra work. However, it's a great option to consider if you are constantly on the go.
A notary public is a person who is appointed by the government to serve as a witness to the signing of documents.
Essentially, you just have to make sure the people who are signing documents are who they say they are and aren't under any duress when they're signing the paperwork.
This is a job that's great for flight attendants since each job takes less than an hour to complete – and it does require some people skills, which you likely have naturally as a flight attendant. Besides that, you just have to be over the age of 18.
Earning Potential: $53,972 per year (bizinsure)
3. Give Dropshipping a Try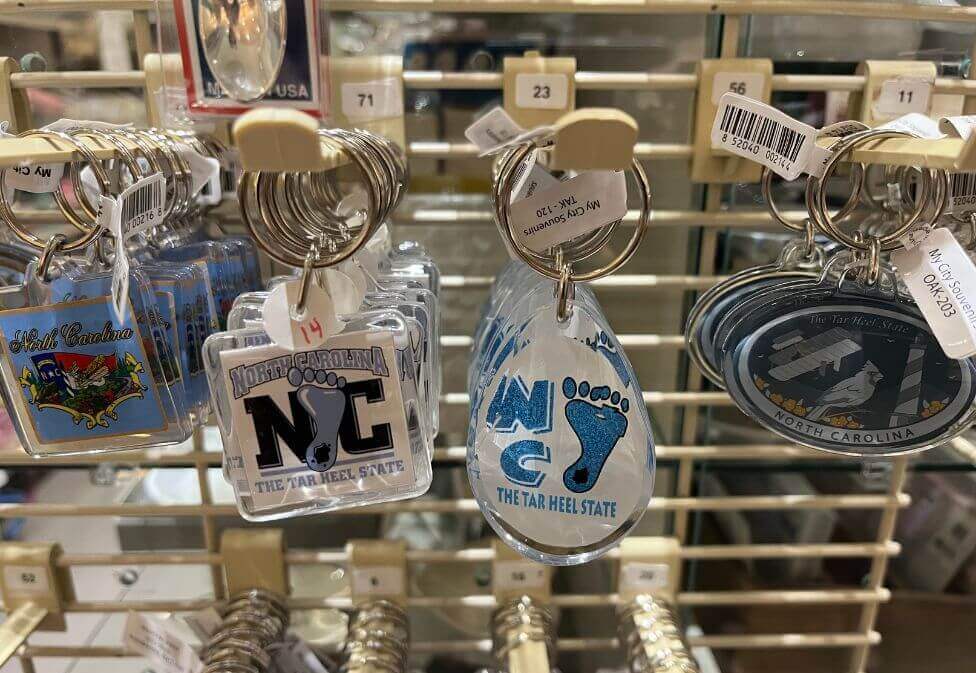 Dropshipping is the act of buying and selling products online and shipping them to another destination.
You won't make the purchases yourself – you will be a middleman who partners with another company.
Make sure you're targeting the best items to resell for profit though, since that's a key factor of success.
Because you aren't making the purchase yourself, you don't have to worry about holding onto a huge inventory of products or about shipping items out on time (which can be challenging if you're in the air most days of the week).
Instead, the partners you work with handle all of that for you – it has the potential for a big payout with very little work on your part.
Earning Potential: Up to $5,000 per month (BlueCart)
2. Travel Writing
If you're a flight attendant, there's a good chance that you're doing it because you love to travel. You can double up on that passion by doing some online travel writing, too.
There are all kinds of companies, publications, and websites out there that are interested in hiring writers to produce and publish content.
There are several options you can pursue, including managing travel-related social media accounts, writing city guides, producing travel blogs, and much more.
This is a job that you can easily do in a remote setting. It doesn't matter where you live or what time of day it might be – you can write whenever it's convenient for you.
Consider using platforms like Upwork or Freelancer to find work and build your portfolio as you're just getting started.
Earning Potential: $63,213 per year (ZipRecruiter)
1. Become a Day Trader
Last but not least, you might consider becoming a day trader.
To be fair, this one is a high-stakes job that is best performed by someone who has a bit of experience and education. But hey – you're a flight attendant! You know what hard work looks like.
Consider working as a day trader to sell, buy, and trade financial securities and stocks online.
This is a highly mobile job that's perfect for a flight attendant – especially one who wants to make a ton of money in his or her spare time.
Earning Potential: $80,076 per year (ZipRecruiter)
Wrapping Up
There are lots of ways you can make extra money, even when most of your days are spent flying around the world.
Hopefully, this list of side jobs for flight attendants will help you get a flying start when it comes to making some extra cash in your spare time!
Rebekah is a writer who covers all things education, business, agriculture, and finance. She owns a small farm business in upstate New York. Her educational credentials include a bachelor's degree in English from St. Lawrence University and a master's in special education from SUNY Plattsburgh.