If you're like most people, you probably think of Craigslist as a place to find cheap furniture, clothes, and other items.
Did you know that you can also use Craigslist to sell your stuff? Here are some tips for selling on Craigslist.
When you review these Craigslist selling tips, remember that selling on this platform is definitely not a one-size-fits-all approach. Be sure to adjust your approach to help you successfully sell your individual products.
Let's dive in!
1. Watch Out for Spam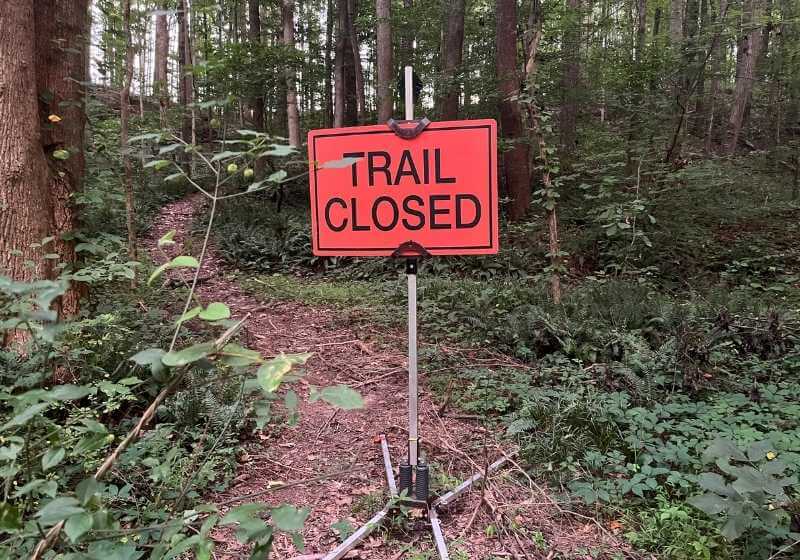 While Craigslist is one of the best sites to sell stuff (and score great deals of your own) it is, unfortunately, full of scammers.
When you post, you'll inevitably find your email inbox bombarded with messages like, "get rich quick now!" or "please wire money to this address."
Obviously, those should be avoided. However, it's also common to get generic messages from spammers that look like the real deal – so it's important to take steps to weed them out now so you don't waste your time.
To avoid spammers, be as specific as possible in your product description. Watch out for spammers who ask you to send them any personal information, like your real email address.
The beauty of Craigslist is that your actual email is totally anonymous – so if you accidentally reply to spam, there's not much at risk (besides wasting your time, that is).
If you aren't interested in navigating how to sell online, learning how to sell to pawn shops could be a better option for you.
Tactic for Success

To reduce the many hours you might spend weeding through spam, put a line in your item description that says you will ignore generic responses like "Is your item still available?" Ask respondents to include a phone number or other piece of information so you can easily separate the real from the fake.
2. Be Strategic
This is one of the best Craigslist tips out there – and it's one that very few people know about. Timing is everything if you want to make a sale!
Most people schedule their Craigslist site visits and product pickups to be in in the evening, after work, or on the weekends.
If you can post in the middle of the week, you'll have the best shot at reaching potential buyers who want to plan out the rest of the week.
Tactic for Success

Renew your posting every 48 hours. This will bump it back up toward the top of the search result. However, be strategic about this, as multiple postings or regularly deleting and reposting your listing could get your post flagged.
3. Pen the Perfect Description
While there's a lot of power in the photographs you take of your products – more on this in a moment – you also need to be as strategic as possible in your product description.
Write an effective title and description – and be sure to plug in important keywords. Some buyers search by title only, so it's important to have the vital words in there to make sure your product shows up in their search.
To figure out what these are, look at listings for products that are similar to your own. Browse listings and see what kinds of wordings are the most attractive.
For example, if you need tips for selling used appliances, make sure you include the product name in the title and a more in-depth description below to include the make and model.
Trend on the Rise

Some of the most magical marketing words you can use in 2022, according to this post, are "free," "discover," "everything included," "new," "instant," and "premium." Consider adding a few of these words to your job description as they fit, but don't overuse them – sometimes, less is truly more.
4. Price to Move
Pricing can be one of the trickiest things to navigate on Craigslist. Because most people shop Craigslist for bargains, it can be tough to get the price right without taking a total loss on your product.
You can make money with retail arbitrage by buying items in retail stores and selling them for a profit through Craigslist, while still providing your buyers with a bargain.
Many people view Craigslist as an opportunity to negotiate, so be prepared for this when you list your products there.
Price low, but higher than the lowest price you're willing to accept so that you have some negotiating room.
Trend on the Rise

Sell on eBay, and you'll have to pay 35 cents per listing (after your first 50 free listings). Sell on Facebook Marketplace and you'll have to deal with posting restrictions. Clearly, Craigslist, with its free and mostly unmoderated portal, is best for posting liberally. Since there are no fees, you can make the most money – just make sure you price appropriately.
5. Take Great Photos
A picture paints a thousand words – so make sure your pictures count. Take great photos, and take lots of them.
Tips for photographing your products:
Photograph in Natural Daylight – Natural daylight is preferred since it will bring out the true colors of your product and make the product really pop. Artificial light makes things look yellow and dingy.
Use the Best Possible Camera – Have an old flip phone – but your friend has an iPhone 12? Ask to borrow their camera so you can get the clearest possible view.
Move to a New Spot – Sometimes a change of scenery makes all the difference – try moving to a new room to get a clearer photo.
Photograph Imperfections – Make sure you include pictures of any flaws or damages. Be sure to list these in your product posting, too.
Fill the Frame – Try to fill the entire frame with the product – don't be too far away and be sure to take some close-ups.
6. Branch Out
If your item doesn't sell right away, try branching out to surrounding areas. Post your ad in nearby communities (college towns are a great place to look).
You can also list in other categories. It might be seasonal and sell better in a particular season, too – if that's the case, just wait it out.
7. Know What to Sell
Craigslist is the ideal spot to sell anything, including clothes, furniture, and appliances. However, some items are better sold on other platforms. Valuables are an example.
Check out some of the best items to flip to give you some ideas.
If you're trying to sell a rare, vintage doll that you can't find anywhere else, you're probably not going to get the best price on Craigslist – you'd be better off selling to an antique site or local store (or on eBay).
Some of the best items to sell on Craigslist include:
Furniture – You can make a great deal of money by selling furniture on Craigslist, especially if you live in a college town where furniture is in high demand.
Electronics – Whether it's an old computer or an old television, you're sure to be able to offload your old electronics on Craigslist.
Clothing – You can sell most types of clothing on Craigslist, but you'll have the most sales in the maternity clothing category. Baby clothing is another top seller.
Appliances – If you have appliances that are still in working condition but are no longer needed, Craigslist is a great place to sell them.
8. Sell in Batches
Have more than one thing to sell? Put it all up at the same time, then use the "more ads by this user" button.
When you check this box, it will make it possible for buyers to see other products you have listed.
9. Include Other Accessories
Buyers like to know that they're getting a good deal – and making sure you give buyers everything they could potentially want is a great way to do that.
After all, products are worth a lot more if they have the accessories they came with. If you're selling a camera, for instance, make sure you include memory cards, charging cables, carrying case, lenses, etc.
That way, you'll get the most money for your product possible.
10. Indicate Why You Are Selling
Sure, why you're selling a product is your own business – but if you want to make the most amount of money possible, you might want to consider discussing why you're selling in the first place.
Whether you're selling because you're moving, you bought a new version, or you just don't want the item anymore, make sure potential buyers know why you're getting rid of the item (and be clear that is' not because it's broken or defective).
11. Post in the Late Afternoon
Here's a pro tip for selling on Craigslist that most people aren't aware of – post in the late afternoon. Most people browse the web after school or work, with a notable spike in Internet traffic around that time.
Studies show that 5pm on Monday through Friday is the best time to post – so take advantage of that.
12. Set a Deadline
If you've ever sold anything on Craigslist in the past, you know how frustrating it can be to have to sit on an ad forever until an item actually sells.
A simple way around this is to encourage scarcity and urgency. In your ad, set a deadline to make it clear the offer won't be around forever – "needs to be picked up by Friday" is a good example.
13. Be Safe
We've included this tip last because it is the most important. Above all, prioritize your safety when selling on Craigslist.
Don't give out your actual phone number or email address. Accept cash only. Trust your instincts when vetting buyers.
The best tip? Don't meet buyers at your house (meet in a public place) – and always bring a friend along just to be safe.
This last tip might be one you've heard before, but it's the most important – so put it at the top of your list!
Wrapping Up
Whether you're looking to unload some old furniture or find a great deal on a new piece, taking the time to understand how Craigslist works will save you both time and money.
By following our tips for selling on Craigslist, you can maximize your chances of making a sale and get the most out of this online classifieds site.
Rebekah is a writer who covers all things education, business, agriculture, and finance. She owns a small farm business in upstate New York. Her educational credentials include a bachelor's degree in English from St. Lawrence University and a master's in special education from SUNY Plattsburgh.