As so-called "woke culture" takes over, there are many everyday sayings and phrases that are no longer ok to use. To be more inclusive, people are getting rid of these 30 rude and outdated phrases.
"That's Crazy"
In a bid to shift conversations around mental health, it is important not to label people or actions as being "crazy" or "insane."More sensitive language is needed to reduce the stigma around people experiencing mental health difficulties.
"You Need to Take a Sanity Check"
Similarly, using the phrase "sanity check" is an incentive for those struggling with mental health, so it should be eradicated.
"I'm Colorblind"
This phrase can be seen as a way of denying the existence of racism. By claiming that we should all be colorblind, we essentially say that racism is not a problem. This is not true. Racism is a natural and persistent problem that needs to be addressed.
"One Small Step for Mankind"
Using 'humankind' instead of 'mankind' is gender inclusive and recognizes that women and non-binary people are equally as important as men.
"Let Me Show You the Master Bedroom"
To address the historical association with slavery, real estate agents redress the power balance by removing the "master bedroom" and using the "primary bedroom" instead.
"Hi Guys"
Some people are ok with using "guys" for all genders, but others feel it is not inclusive. The "woke" among us encourages people to use gender-neutral language, such as "Hi everyone."
"It's on the White List"
The phrase "whitelist" is often used in computer security to refer to a list of entities allowed to access a system or network. However, the term has also been criticized for its racist connotations.
" Act like a Real Man"
Saying the word "real" ahead of man or woman implies that there are specific gender stereotypes to conform to, which we strive to move away from in a world of equality.
"Man Up"
This phrase implies that men should not show emotions or weakness, which can harm men's mental health.
"You're Such an Indian Giver"
This term is offensive to Native Americans, and it is based on the false stereotype that Native Americans are dishonest.
"Hang on a Cotton Picking Minute"
The phrase "cotton-picking" is considered racist because it originates in the history of slavery in the United States. In the 1800s, enslaved Black people were forced to pick cotton for long hours in hot weather.
"Follow the Rule of Thumb"
However, some people have avoided using the phrase because of its association with wife-beating. If you are concerned about using the phrase, you can use other terms such as "general rule" or "rough guideline."
"He's an Addict"
We should avoid saying someone is an "addict" and refer to them as a "person with addiction" to show more empathy about their condition.
"Check your Blind Spot"
Some have argued that this phrase is offensive because it uses the word "blind" to describe people with visual impairments.
"He Downloaded it Illegally"
Saying someone has an "unauthorized copy" is a better way to say they have "illegally downloaded" something, as it emphasizes the breach of permission rather than the simple legalities.
"Open Sesame"
Some people have argued that we should stop using the phrase "open sesame" because it is offensive to people of Middle Eastern descent. The phrase is often used in a derogatory way to refer to people from the Middle East, and it can be seen as a way of perpetuating negative stereotypes about these people.
"She's The Black Sheep of the Family"
"Black sheep of the family" is often used to describe a family member seen as different or rebellious. However, the phrase is offensive because it reinforces negative stereotypes about black people.
"Don't Get Hysterical"
The word "hysterical" is historically tied to discrimination towards women who did not conform to gender stereotypes or experience mental health difficulties.
"She's Just a Dumb Blonde"
Another phrase that plays into stereotypes against women is "dumb blonde," so it should never be used. People are encouraged not to judge women, or anyone, for the way they look.
"He's Suffering with Diabetes"
Instead of saying that people are "suffering" from something, we should use the term "living with" as it gives people agency and equality rather than being someone we should pity.
" Stop Being a Gyp"
"Gyp" is often used in place of the word "gyp," but it has very racist connections with Romani people, so it is very offensive.
"She Should be Burned at The Stake"
Saying that someone should be "burned at the stake" has painful historical connotations, as many women suffered at the witch trials unnecessarily.
" That's Been Grandfathered"
The phrase "grandfathered" is considered offensive because it originates in the practice of grandfather clauses used in the late 19th and early 20th centuries to disenfranchise black voters.
" That's My Spirit Animal"
The term "spirit animal" is often used casually to refer to an animal that we admire or identify with. However, the term has a much deeper meaning in many Native American cultures. Spirit animals are considered sacred in these cultures, providing guidance and protection.
"That's So Lame"
The word "lame" is seen as ableist as it stigmatizes people with disabilities and plays into harmful stereotypes for those who are differently abled.
"Call The Policeman"
Using the word "policeman" is outdated, as men no longer work for the police force. We should always say "police officer" instead and follow the same for the fire service.
"He's an Illegal Alien"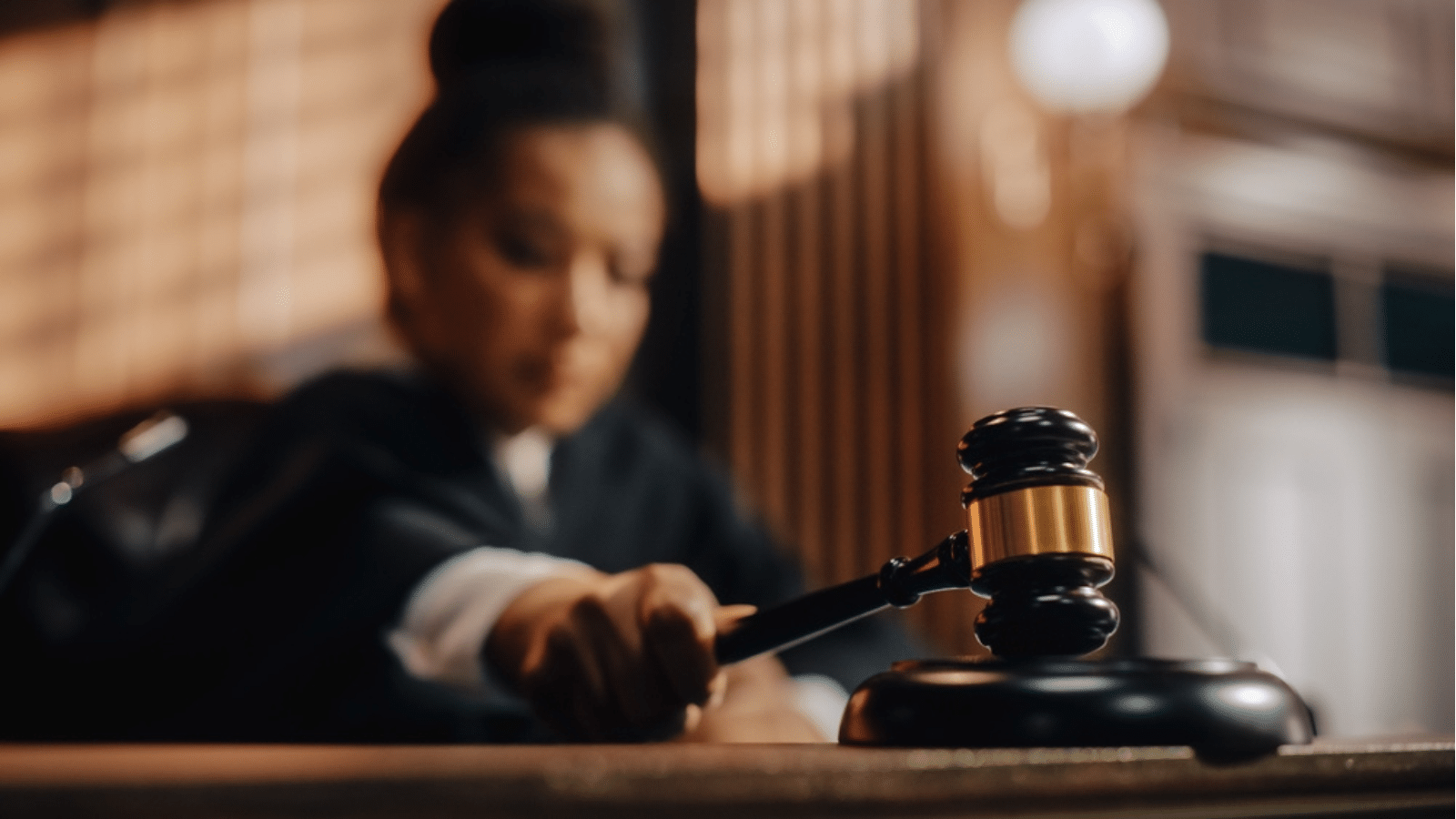 Using the word "illegal aliens" when referring to immigrants risks taking away the humanity that should be felt against people who are looking for support. "Undocumented immigrant" is a more accepted term for those seeking legal status.
"My Elderly Aunt"
Using the word "elderly" can be deemed insulting to older people so the word "senior" is much more appropriate.
" She's Non-White"
The phrase "on white" is often used in writing or printing to refer to the use of white paper. However, the phrase can also be offensive because it reinforces the idea that white is the default or standard color.
"She looks Exotic"
The word "exotic" is often used to describe people or things that are from a different culture or place. However, the word can also be seen as offensive because it can be used to objectify or dehumanize people.
21 Things That Shout You're "Lower Class" According To Men
Class wars creep up in all aspects of life, including dating. We take a look at the things that men believe are telltale signs that you are lower class.
21 Things That Shout You're "Lower Class" According To Men
Boomer Zoomers vs. Millennial Meh: 10 Cars the Older Gen Loves but Millennials Just Can't Stand
The change in the automotive industry has been incredible over the year. Baby boomers born between 1946 and 1964 can't get enough of the cars listed below, as muscle cars emerged in the 1960s, and new technologies appeared in the 1970s and 1980s. You can imagine why boomers genuinely appreciate these vehicles.
Boomer Zoomers vs. Millennial Meh: 10 Cars the Older Gen Loves but Millennials Just Can't Stand
Across the Pond Disdain: 18 Horrendous American Habits Foreigners Just Can't Stomach
There is a lot to love about America, from the bright lights of New York to the incredible breakfasts, but foreigners also dislike many things. We look at everything from poor public transport to an intimidating tip culture, sharing 18 things that America could be better at.
Across the Pond Disdain: 18 Horrendous American Habits Foreigners Just Can't Stomach
Out with the Old: 18 Gen X Fads That Millennials and Gen Z Just Can't Vibe With
While some old habits die hard, there are some things that Gen X need to eliminate as they are no longer relevant.
Out with the Old: 18 Gen X Fads That Millennials and Gen Z Just Can't Vibe With
18 Unpleasant States You Might Want to Skip on Your Next Trip
When thinking of America, we don't expect there to be boring or unpleasant places to visit. We see all the different states on the TV, and they show the best parts. However, there are some states you won't want to visit, and you should brace yourselves if you ever happen to stumble into them.
18 Unpleasant States You Might Want to Skip on Your Next Trip