While being a school psychologist can be a rewarding job, it can also be incredibly draining.
So whether you want to look for better hours, a more interesting job, or higher pay: it's far easier to find alternative jobs for school psychologists than you'd believe!
These are the best jobs for ex psychologists, each offering the chance to start an exciting new career.
14. Life Coach
Average yearly salary: $45,577 (Indeed)
One of the best jobs for former psychologists is to work as a life coach. This wellness professional helps their clients make positive changes in their lives to attain greater fulfillment.
This is an awesome job for those who used to work as a school psychologist because it requires you to connect with people and help them work out the problems in their lives.
In addition, being a life coach is an awesome way to ensure you still have rewarding work, making it a top way to make money with a psychology degree.
13. Probation Officer
Average yearly salary: $46,380 (Salary.com)
As a probation officer, you'll be protecting both your community and the offenders you're monitoring.
In this role, you'll help offenders be sentenced to these programs instead of prison or just fines and ensure they come out better on the other end.
This work helps those with issues with substance abuse, assault, or anger management issues to come out better on the other side.
This pairs well with someone who has a school psychology background.
12. Career Counselor
Average yearly salary: $52,312 (Salary.com)
Career counselors help people who are struggling to pick a career or to land the one that they want.
Your main goal in this role would be to help your clients make the most out of planning and decision-making to create a job path that suits their needs.
You will find yourself helping people make money with a biochemistry degree or even helping find side jobs for nurses.
This is a perfect fit for school psychologists because it requires you to be able to pick apart what your client's needs and wants are and help them reach those.
Trend on the Rise

The need for this role is expected to rise by 8% between now and 2029, which means this is a good time to get into it.
11. Human Resources Specialist
Average yearly salary: $52,681 (PayScale)
This great role has a lot of opportunity for upward growth, so although it might feel like the pay is low at first, it gradually grows over time.
Human resources specialists screen, recruit, and interview applicants and help place these new hires in their jobs.
You'll have to handle employee benefits, compensation, relations, and training at times, which is a great use of your psychology background.
Some do have to conduct exit interviews, which can be stressful, but it's a great way to inform your future hiring practices.
If you're an MBA graduate looking for a job without experience, working as a human resources assistant is the perfect place to start.
10. Journalist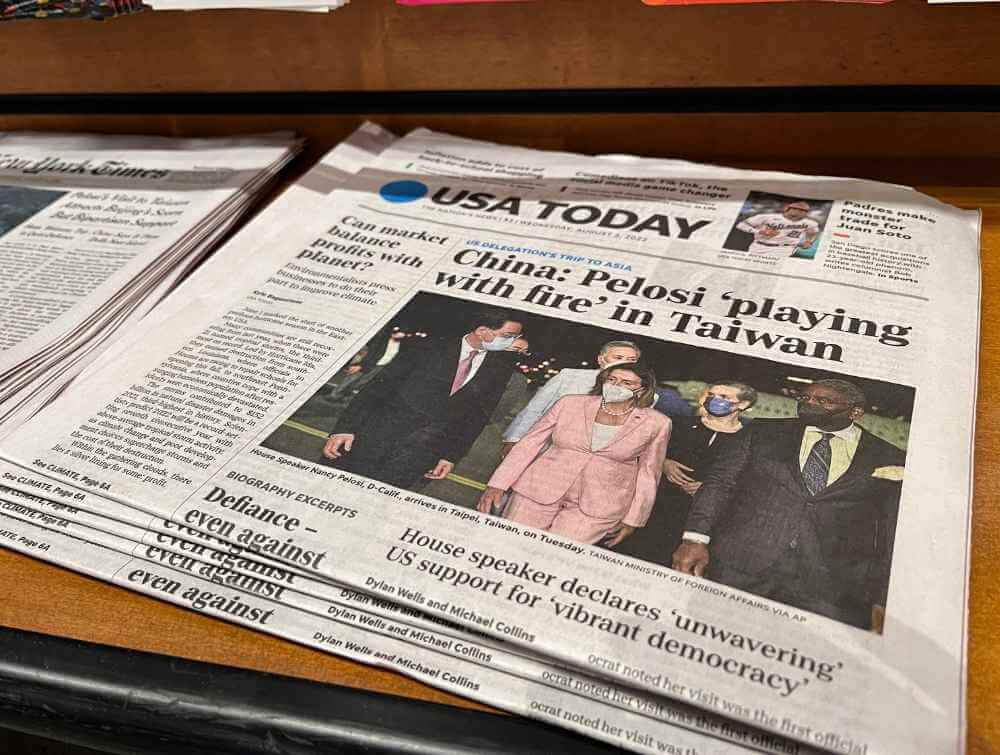 Average yearly salary: $53,939 (Glassdoor)
Your main goal as a journalist would be to gather facts, write articles, news scripts, and notes, and present the news honestly and fairly.
This news could be anything from current events to articles and features on public opinion or interest pieces.
This could be an interesting job with a history degree for someone who enjoys continually learning and researching new topics.
Although you can be a general journalist, most end up specializing in something, ranging from celebrities to sports to weather, so it's a good idea to consider what interests you the most when picking a category to go for.
Most Profitable Journalist Jobs:
Public relations specialists – earn $62,810
Executive editors – make $98,000 a year as of 2021
Public relations managers – earn $118,500 a year
Fundraising managers – earn $132,290 a year
9. Advertising Agent
Average yearly salary: $54,940 (Bureau of Labor Statistics)
You may not be sure why this works: but as a psychology major, there's no better person than you to be able to sell a product or service.
For example, working in advertising sales, you'll sell advertising space to clients and help them secure space in a magazine, on a billboard, or in any other form that your employer needs advertisements for.
You may end up feeling like a telemarketer since a lot of this is cold calling, but the pay is good, and you may also receive a commission on top of regular compensation.
8. Public Relations Specialist
Average yearly salary: $62,810 (U.S. News)
If you're good at spinning things so that people can see the good in them: you're a perfect fit for a public relations job.
As a PR specialist, you'll create and maintain the best image for the clients that you represent.
This includes developing social media programs and crafting media releases that will positively shape the public perception of your clients and increase awareness of your clients' work.
Of course, this requires a great understanding of the human mind and how we connect to things, which makes a psychology major incredibly useful.
Tactic for Success

In this role, you'll have to be able to clearly and concisely communicate while understanding social media. Taking a creative writing course may help you.
7. Social Worker
Average yearly salary: $60,470 (Social Work License Map)
If you're okay with a little pressure, you might flourish as a social worker. Your main goal in this position would be to connect your clients to resources that will help better their lives.
By creatinine and maintaining professional helping relationships, you'll encourage them to improve their problem-solving, development capacities, and coping mechanisms.
In this role, you'll work with a large number of very different people, so you must be prepared for it.
The Average Cases Social Workers Handle:
Inadequate housing – is an occupied housing unit with physical problems ranging from moderate to severe
Unemployment – they'll help their clients gain unemployment and possibly find work
Substance abuse – will help clients work through the addiction and get much-needed help
Disability issues – can help to advocate for their rights, as well as help find accommodations
Domestic conflicts – range from marital disputes to child abuse
6. Marketing Manager
Average yearly salary: $61,967 (Indeed)
Another job in advertising, as a marketing manager, you'll analyze current industry trends and demand for products or services and then create a strategy that will market this product or service to the customers of your company.
Fortunately there are many ways how to get a marketing job, even without an internship or marketing degree.
Again, this is an extremely collaborative role, so you'll have to be able to work with sales engineers, advertising companies, and financial staff to succeed.
5. Forensic Psychologist
Average yearly salary: $65,216 (Salary.com)
This can be a high-stress role, so it's not for the faint of heart. As a forensic psychologist, you'll assess psychological, emotional, and behavioral problems and disorders.
You may have to rewrite papers on your findings, and research others' conclusions, and go over what might have led to this, what can be done about this, and how it's affected the people who deal with it.
Trend on the Rise

This role is expected to rise by nearly 10% over the next eight years and has a roughly even gender split, making this a great position to move into.
4. Market Researcher
Average yearly salary: $65,810 (U.S. News)
As a market research analyst, you'll help companies gather data to sell their products. This includes consumer demographics, preferences, buying habits, and needs.
This will help a customer better understand who they need to cater to, and it also ensures that they advertise in the correct areas both physically and digitally.
3. Teacher
Average yearly salary: $67,340 (U.S. News)
For many, continuing to work within the school system is the dream. As a teacher, you can continue to improve the lives of your students and work as a team member with the other teachers.
You'll prepare lesson plans and educate students in whichever subject you teach in this position. This is an easy transition to make from being a school psychologist.
2. School Admin
Average yearly salary: $79,729 (Salary.com)
If you want to continue working in a school but would rather work with the employees and not the students, working as a school administrator could be the perfect role.
In this role, you hire and supervise staff, direct programming, manage budgets, and make decisions that will affect your entire school.
You'll also be in charge of creating a mission and direction for your educational facility.
Tactic for Success

Don't try to be extremely popular with school employees; instead, focus on relationships based on respect and understanding. Listen to input from staff, and lead by example.
1. Family Mediator
Average yearly salary: $85,462 (ZipRecruiter)
There's no relationship on Earth without conflict, but if every moment seems to be in conflict, it's time to talk to a professional about the situation.
As a family mediator, you'll assist everyone involved in a family breakdown or fight. This is commonly a divorce but doesn't always the result from these sessions.
Your main goal is to find even footing between parties, not necessarily to get them back into a relationship.
Wrapping Up
Although it's easy to feel trapped in a job: you don't have to stay in the same career forever! So put your degree to work, and try one of these awesome jobs.
Erin is a business teacher and mother of three. When she's not in the classroom or fulfilling her obligations as an A+ hockey and lacrosse mom, she's working on her latest article.