Busy lifestyles have put doorstep dining on track to be a $320 billion industry by 2029.
The growing demand for drivers makes finding the best food delivery service to work a must when choosing a side hustle.
The upside to working for any doorstep dining service is flexibility, but you can't overlook the wear and tear the job puts on your vehicle when you are looking for the best delivery service to work for.
We reviewed 11 food delivery apps to help you find the top-earning platform.
DoorDash
Demand is what makes DoorDash a top choice for many drivers. In January of 2021, DoorDash accounted for 56% of food delivery sales.
This is because it's located in over 850 cities, and that number is growing. One thing that helps DoorDash stand out among others is that it also offers drivers the opportunity to deliver food for catered events.
Drivers looking to jump on board with DoorDash should consider a few things. The average hourly rate for drivers ranges between $10-$14, aligning with the other apps' standard.
DoorDash Pros:
Tips and Incentives – Drivers get to keep 100% of their tips, and DoorDash offers drivers incentives to accept more deliveries to earn additional money.
Minimum delivery payment – DoorDash guarantees a minimum payment per delivery. This means if your final delivery payment comes in below a particular threshold, DoorDash makes up the difference.
DoorDash Cons:
Delivery times – You are at the mercy of several different dining establishments. If they get behind, you get behind.
Limited scheduling – DoorDash limits the number of drivers they have in a particular region at a time.
2. GrubHub
GrubHub boasts brand recognition with customers. The reason? It's been absorbing other food delivery apps.
The company recently acquired Foodler, Eat24, OrderUp, and Seamless. The company's aggressive growth strategy explains why there are 31 million active users, and it's available in over 3,200 cities in the USA.
Despite the brand recognition, there's still more than drivers need to know. The average hourly rate for drivers sits at $12, which is on the lower end.
GrubHub Pros:
Extensive order info – Customers can customize their orders, so there's little room for misunderstandings.
Live support while you are on delivery – GrubHub offers live support for all drivers while they're currently working.
Prepaid orders – GrubHub charges a temporary extra amount ahead of the order to ensure that there's a safety net if the charge ends up higher.
GrubHub Cons:
Little incentives – GrubHub doesn't offer an extensive range of incentives. They started a driver recognition program in recent years, but most drivers claim the rewards are worth the extra work.
Scheduling – GrubHub uses a block scheduling style to avoid too many employees flooding the app and streets at once.
They have a limited delivery zone – GrubHub limits how far drivers can go–seventy miles is the furthest distance.
Instacart
This business is an all-in-one service where helpers gather and purchase groceries from any store and then deliver them to the customer.
In 2014 this site took away the ability to tip and added a 10% delivery fee to the customer's total.
InstaCart drivers will spend more time per order because they do the shopping.
As a result, they tend to make a bit more money than those working for other apps. Another bonus to working for InstaCart is less driving, which means less wear and tear vehicle costs.
Potential drivers should be aware of multiple union strikes rallied against Instacart. Instacart's hourly rate sits at $13.50, which is average for most services.
Instacart Pros:
Salary – This rate is double the wage of the national minimum wage.
Instant pay – Many delivery apps require that drivers wait until specific days or specific monetary goals, but Instacart delivers payment instantly.
Ability to make informed decisions – Instacart offers drivers delivery addresses, shop addresses, and the amount of time a job may take so they can decide if they want to accept the order.
Instacart Cons:
Strict scheduling – Schedules are put out ten days in advance, with regular strict hours of availability. Although almost a third of gig drivers work forty hours or more, most still want a flexible schedule.
Labor – Unlike the average delivery service job, Instacart requires workers to do the shopping and deliver the goods.
UberEats
2014 brought UberEats to the food delivery niche. This app skyrocketed in popularity when it began delivering food from local restaurants and offering promotions including free delivery and discounted treats.
You don't need a car to deliver for UberEats. The company permits drivers to use bikes and scooters as well. So, if you are looking for work in the city, UberEats might be a great choice.
The pay is geared towards beginner gig drivers, sitting at a very low $8-$12 hourly average.
UberEats Pros:
Incentives and bonuses – New drivers can gain a $1,000 bonus after completing a set number of hours.
No set schedule – UberEats doesn't require drivers to work a set schedule.
Referral bonuses – Referral bonuses can range from $100 to $1,000, depending on the company specials.
UberEats Cons:
Uber fees – Keep in mind the low pay, because although they will promise you sixteen to thirty an hour, their costs make that number impossible.
Restaurant wait times – Although UberEats says drivers should only wait ten to fifteen minutes, many can't afford to pass up orders and have to deal with unpaid time.
Parking in cities – The cost of parking and running a meter will be on you as the driver.
Amazon Flex
A newer program, Amazon Flex, is also called Prime Now and offers purchasers a chance to have their orders delivered immediately. Think about it for a second. This is Amazon–doing deliveries, so it's done right.
Many potential drivers have been put on waitlists because the positions to work for Amazon Flex fill so quickly.
Pay is one reason. Drivers who are tired of being underpaid will be excited to hear about the high hourly average wage of $18-$25.
Amazon Flex Pros:
A steady flow of customers – There's no shortage of Amazon customers, so the average driver makes fifty to seventy deliveries a day.
Flexibility – As long as you work eight hours, you can divide those up however you see fit.
Amazon Flex Cons:
Waiting list – Not every city offers Amazon Flex, leading drivers to have to work in limited areas.
Heavy lifting – Amazon offers everything from packs of tissue to workout equipment; things get heavy.
Caviar
This food delivery service strives to create the best atmosphere for both customers and employees. Drivers rate this service higher than most others on this list.
Because Caviar's focus is on high-end dining, it pays employees an average of $16 an hour, which is on the higher end.
While Caviar is a great delivery app to work for, potential drivers should keep in mind that it is not as well-known as most.
As a result, you will need to market your services a bit on your own to get the word out. If you plan on working for Caviar, plan on promoting your service on your social media channels.
Caviar Pros:
Compensation estimates – Caviar pays an average of two dollars more than its competitors.
Bonus at high-demand times – When more customers need deliveries, instead of passing that stress on to employees, it offers a bonus as an incentive.
Instant pay options – Employees can get paid how they want to, including instantly through PayPal.
Caviar Cons:
Not widely known – Because this service is less heard of, there are fewer customers.
Few restaurant partners – Currently, only 20 cities can work with Caviar, and within those cities, the restaurants and customers are limited.
Inaccurate compensation estimates – Some drivers said their pay doesn't reflect what they were promised when Caviar hired them because of fees and errors.
Postmates
Created in San Fransisco, Postmates has quickly become the fourth most popular food delivery app, completing five percent of national food deliveries.
Postmates doesn't limit customers to order food just from restaurants. Drivers are asked to pick up items from restaurants and grocery stores. In some cases, Drivers can be sent on beer or liquor runs as well.
Although tips can be difficult, drivers usually pull in about $14 an hour.
Postmates Pros:
Flexibility – Drivers create their hours and their distance settings.
Instant transfer option – Postmates can instantly transfer pay.
Postmates Cons:
Volume at particular times – In the early afternoon and late-night, there's a large drop in orders that can make it hard to sustain this job for a long time.
Low tips – Many customers don't even realize they can tip since this option doesn't pop up until after an order is completed.
Delivery.com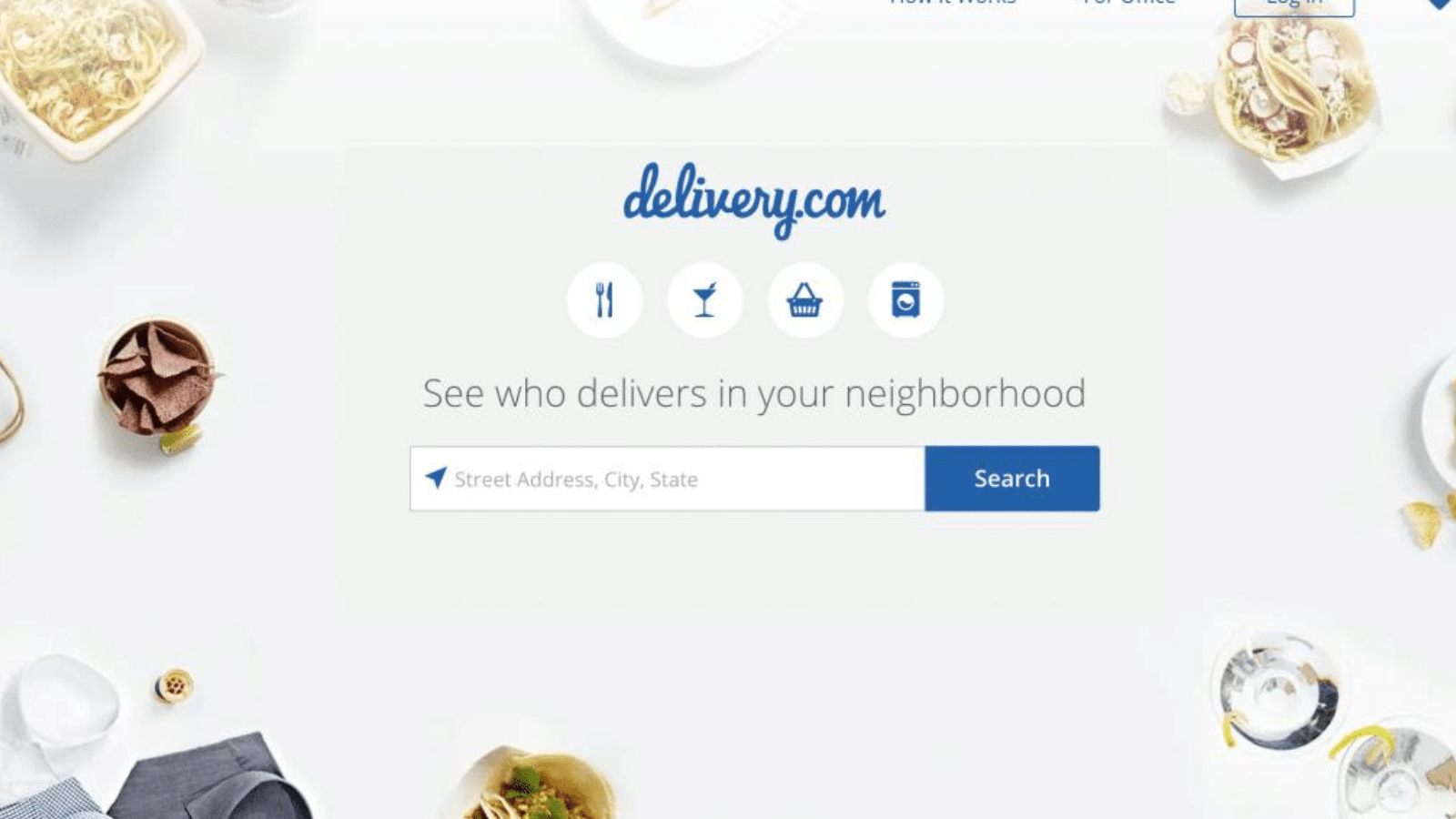 Delivery.com is not your typical food delivery app. They offer a broad range of services.
Drivers are contracted to deliver anything from laundry to alcohol, making Delivery.com a well-rounded delivery site. Drivers personally go into stores to pick up items and then give them to customers.
The average driver can't turn their nose up at this pay, which sits at the most common hourly rate at $13.30.
Delivery.com Pros:
Easy to earn money – Straightforward orders, low interaction with others, and transparent deliveries make this an easy company to work for.
Weekly pay – Weekly pay allows this to feel like an hourly job.
Delivery.com Cons:
Inconsistent volume – It's hard to predict when customers will flow. This can leave drivers unsure about how much money to expect.
Inconsistent management – Management is often described as disorganized and unreliable.
goPuff
Offering everything from daily essentials to alcohol, goPuff provides a plethora of services with a delivery fee of just $1.95.
Many people call it a mobile convenience store. Currently, GoPuff isn't available to the masses like some delivery app services. However, it is working on expanding to more than 200 US cities.
Although the company is trying to be innovative, the fee feels ordinary sitting at a $14 hourly average.
goPuff Pros:
Travel radius – The further drivers have to travel, the fewer deliveries and higher tips they can make for more money.
Minimum per hour rate – There's a minimum per hour rate of ten dollars on weekdays and twelve on weekends.
goPuff Cons:
Dealing with cash – Drivers have to deal with paper money if customers select that option, which can cause failed orders or bad tips.
Limited availability – Although it recently spread to Houston and Chicago, goPuff isn't available in every city.
Shipt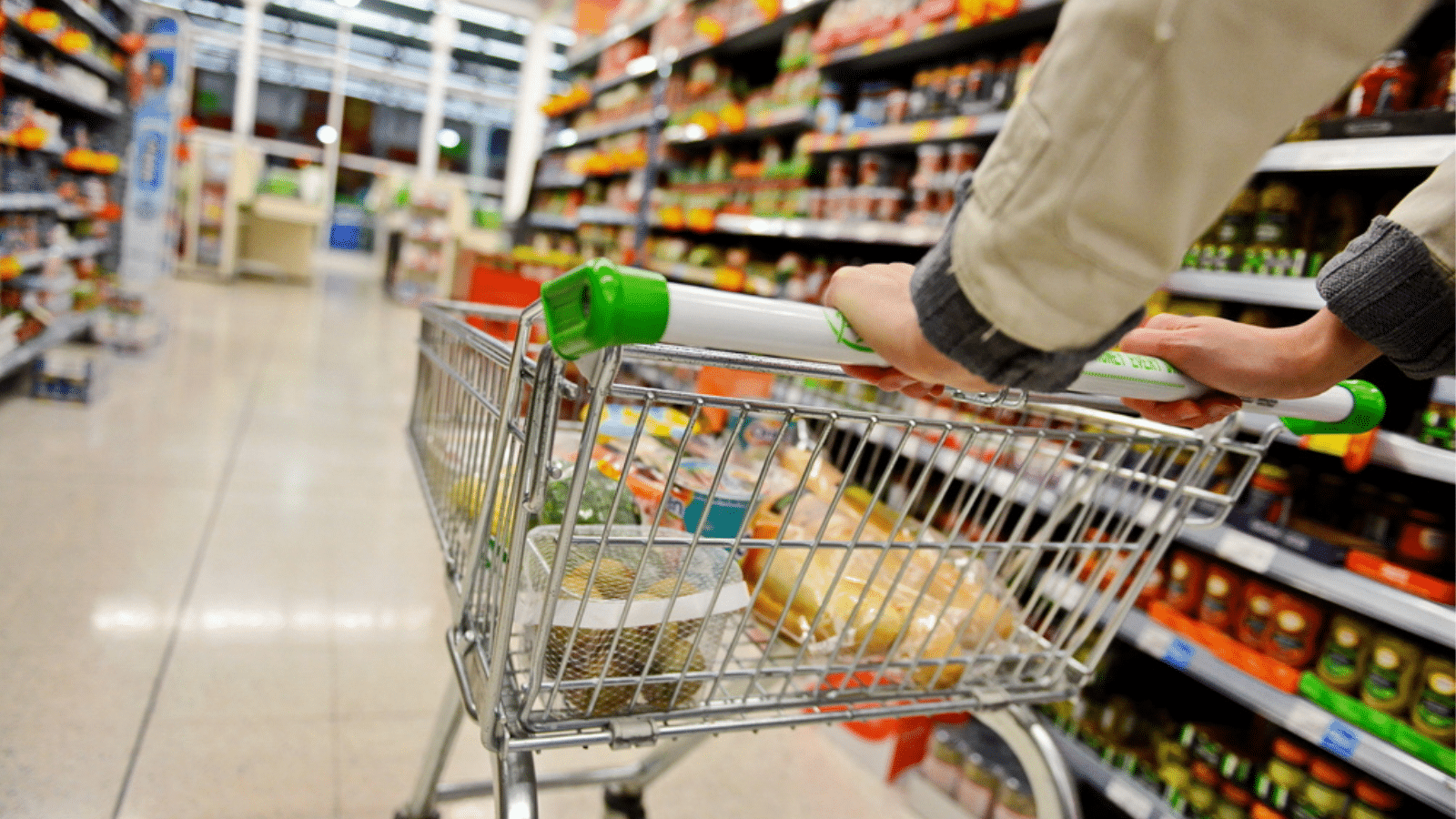 Owned by the Target corporation, Shipt offers deliveries from most major retailers and businesses.
One unique benefit to working with Shipt is the employee network. Shpt's offers drivers a community where they can share tips on shopping and earning more money.
Potential drivers must have a vehicle that is 1997 or new, knowledge of produce selection, and the ability to lift 40 pounds because the shopping is not limited to just groceries.
A nearly five-star rating on the Apple App Store shows how loyal and eager its customers are.
The average hourly rate for Shpt drivers is competitive. It ranges between $10-$14.
Shipt Pros:
100% of your tips are yours – Some companies like Uber will nickel and dime you, but Shipt lets drivers keep their entire tip.
Weekly direct deposit – Payment is easy and predictable, allowing drivers to keep track of when and how much they'll receive.
Shipt Cons:
Uniforms – Drivers who like wearing their clothing have issues with the Shipt uniform of a green shirt and blue jeans.
Must buy insulated bags – Adding to the business expenses, drivers have to purchase insulated bags to keep purchases at a stable temperature.
BiteSquad
BiteSquad prides itself on the ability to "Bridge the gap between independent contractors and companies who need delivery service."
This restaurant food delivery service has been operating for longer than UberEats and GrubHub for two years. The states that offer it have a loyal fanbase and rate it highly in all app stores.
Drivers interested in this service should be aware that the hourly rate is low, at $12.
BiteSquad Pros:
Not an independent contractor – Working for BiteSquad, drivers are considered hourly workers instead of independent contractors.
Free bags and gas reimbursement – Instead of having to buy everything and cover it with your pay, almost every work expenditure is reimbursed. This is a significant cost-saving feature for potential drivers to consider.
Training – Thorough training ensures all workers are aware of what's expected of them.
BitSquad Cons:
Limited to 17 states – Because of the expenditures that go into training and keeping employees hourly, BiteSquad is not available in 33 states.
Need two years of driving experience – Drivers can't have this as their first delivery job; they need two years of driving experience, limiting who can apply.
Conclusion
Doorstep dining is only getting bigger as people become accustomed to the simplicity and convenience that it offers. This means the demand for drivers is going to continue to rise.
If you are looking for a decent-paying job that doesn't require you to commit to a strict schedule, it's wise to seek out the best food delivery app service to work for in your area.
The right choice will put a few bucks in your pocket without monopolizing your time.
Top 15 Best Jobs that Pay 300K a Year in 2023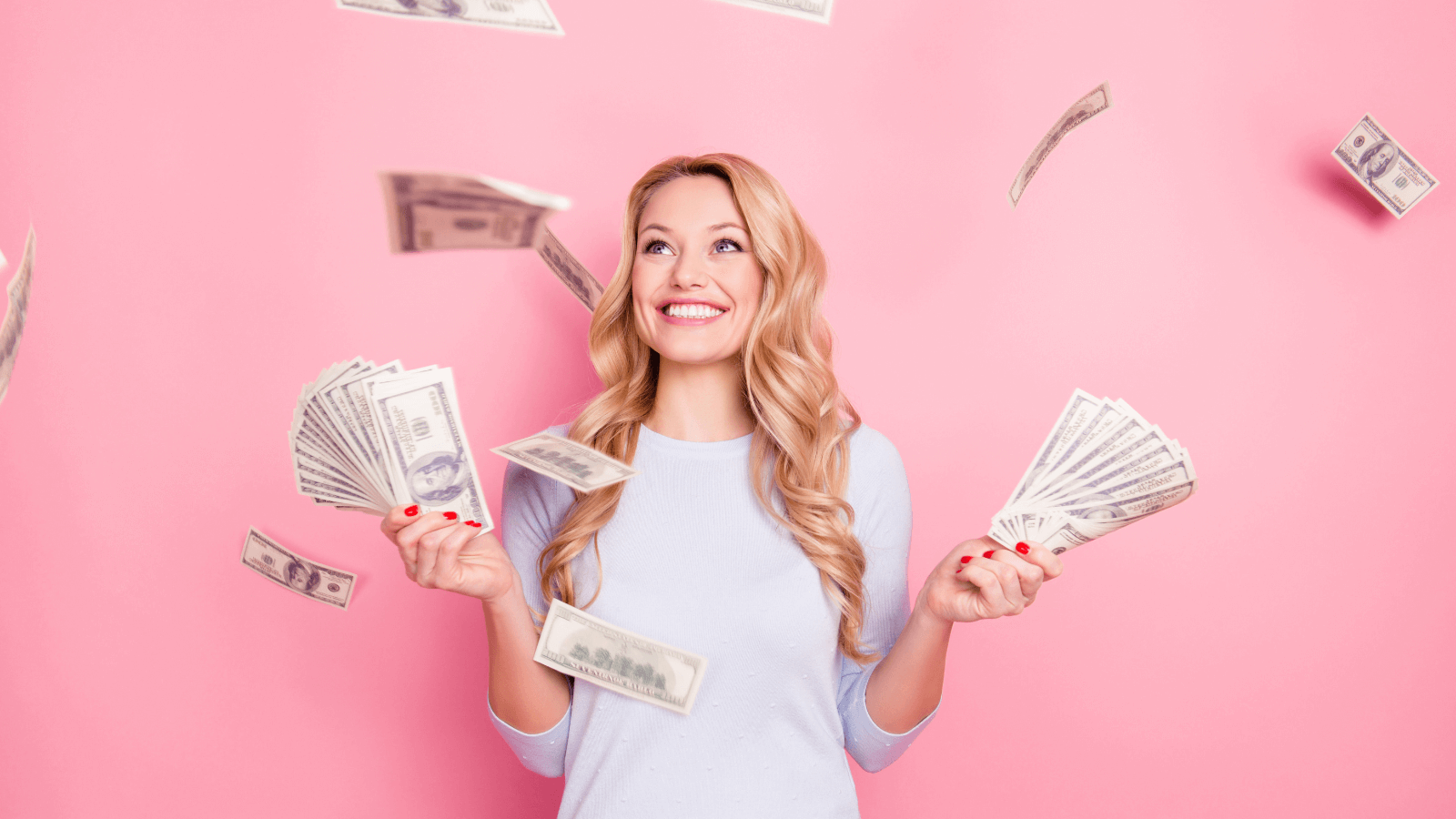 We list the top 15 best jobs that pay 300K a year in 2023. Top 15 Best Jobs that Pay 300K a Year
Second Job Search? Discover the 21 Hidden Gems in the Job Market You Haven't Considered
Here are the best 21 second jobs you didn't know existed with high pay in 2023. Discover the 21 Hidden Gems in the Job Market You Haven't Considered.
Top 15 Navy Jobs Making Waves in Paychecks and Demand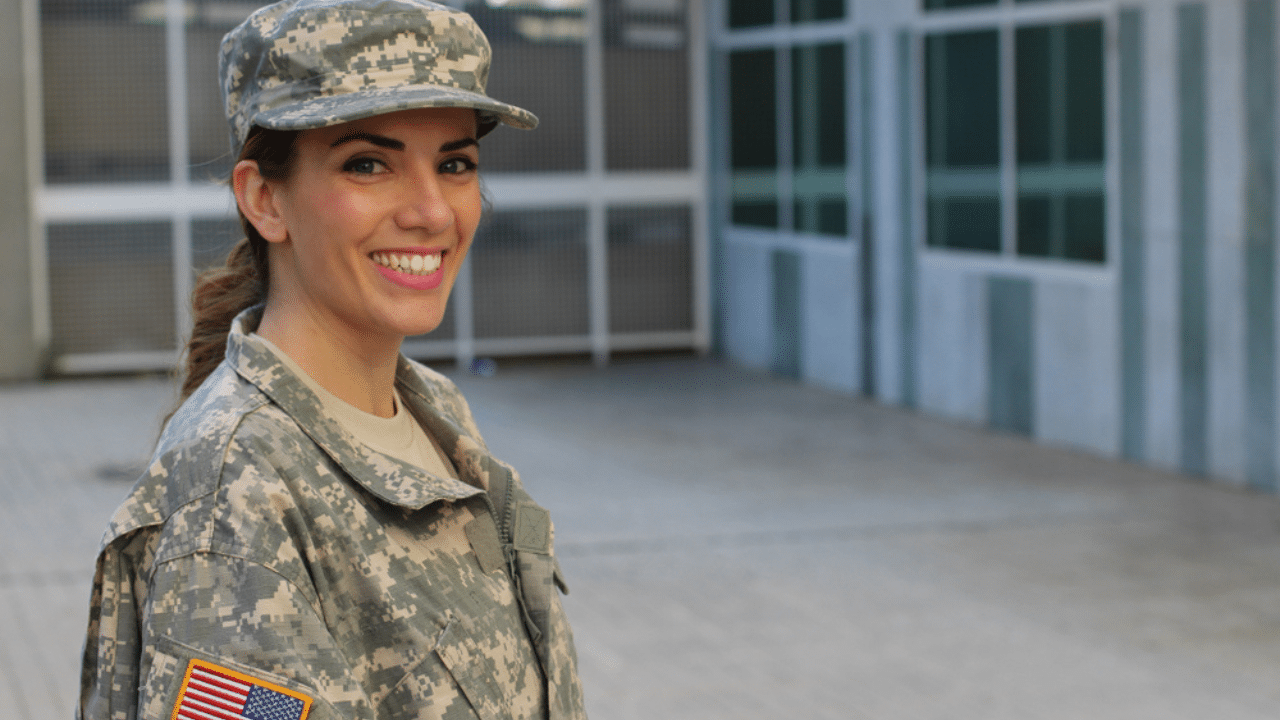 Here are the Top 15 Navy Jobs Making Waves in Paychecks with High Demand
Pitfalls and Warnings: Avoiding Costly Mistakes When Purchasing Your Tiny Home
We share the hacks to ensure you avoid costly mistakes when purchasing your tiny home. Pitfalls and Warnings: Avoiding Costly Mistakes When Purchasing Your Tiny Home
Erin is a business teacher and mother of three. When she's not in the classroom or fulfilling her obligations as an A+ hockey and lacrosse mom, she's working on her latest article.