In our technology driven world there's never been more ways to make money as a teen. Not only that, the earning potential has skyrocketed.
This guide covers the best side hustles for teens, payout details, and how to get started for each one.
Whether you want to work online, work from home, or prefer a traditional gig we have you covered.
Let's dive in!
Here's How to Make Money Online as a Teen.
Freelance Graphic Designer
Graphic design is the practice of creating visual content to convey a message. In the age of the internet beautiful designs, art, and visuals are required to be competitive.
Acquiring projects is easier than ever given the swell of freelance sites. Graphic design gigs pay anywhere from $7-$44/hr, depending on skill level.
Head over to Fivrr, Upwork, Freelancer, and Toptal to land your first project.
Sell Handmade Items on Etsy
Etsy has over 2.5 million active sellers, representing the world's largest market for handmade goods. Commonly sold items on the site include wedding accessories, jewelry, candles, hand drawn stickers, home decor, and natural pet snacks.
Etsy charges 8% commission on sales, which is fair considering your items can be seen by millions of buyers in minutes. Selling handmade wares is an exciting job with limitless possibilities, so give it a try today!
Flip Shoes
The idea of buy low and sell high has been around forever. Flipping shoes adopted this concept and became its own discipline. Today there are 2 popular ways to flip shoes.
First up is reselling new releases, think Jordans, Yeezys, Off-White, Nikes, etc. Resellers flock to these shoes because the limited quantity drives the market price above retail prices. For example, Yeezy releases resell for $300-$600 despite only retailing for $150.
The second method involves hunting for BOLO shoes at thrift stores, outlets, and garage sales. To get started you'll want to become familiar with BOLO brands (be on the lookout).
In this case we aren't focused on saturated brands like Skechers and Ugg but rather less popular shoe brands with shockingly good resale value.
Brands with Surprisingly High Resale Value:
Footjoy
Hoca
Z-coil
Doc Martens
Red Wing
Justin Boot
On Cloud
Thursday
Edit Videos
The advent of online videos created enormous demand for editing services. Video editing entails layering video clips, applying color correction, adding transitions, and arranging audio elements.
It's a popular job for teenagers who are interested in film and videography, plus it's relatively easy to land gigs after learning the basics.
Popular video editing softwares are Premier Pro, Final Cut Pro, and iMovie. Video editing often ranges from $10-$60/hr depending on skill level.
Tutor and Mentor Gamers
Not only has gaming become a more accepted hobby in recent years, but the onset of professional gaming has greatly changed societal perception.
Similar to tutoring services for communication, technology, and language, gaming technique is now an in demand skill.
If you're a highly skilled gamer, you can earn money mentoring newbie gamers which is a dream come true for some teenagers.
The top paying platform for this service is Gamer Sensei. Video game mentors report making anywhere from $5-$20/hr depending on their experience.
TikTok Influencer
With 800 million active users, TikTok disrupted the social media space with short music parody videos. Similar to other social media apps, if someone builds enough attention the money will follow.
These days you don't need millions of followers to make this work. With the advent of micro influencers, even small accounts can get in on the action.
Micro influencers have followings between 1,000 and 10,000. When you're ready to monetize, there's a host of options (see below).
Primary revenue streams include:
TikTok ad revenue
Company partnerships (promotional posts)
Merchandise sales
Freelancing engagements and consultations
Donations
Freelance Writing
Freelance writing comes in many forms and is a full time gig for many. Beginner writers often make the mistake of underselling their work, thinking it'll make them more competitive in the market. In reality this decision creates the opposite effect.
Cheap things give the impression of poor quality, and writing is no exception.
To get started apply to jobs across the major freelancing platforms to quickly build your brand. After a short while writers can get picky on writing projects.
Some of the best sites for freelance writing include: Upwork, Iwriter, Flexjobs, Bloggingpro, and Guru.com.
The most popular freelance writing projects include:
ebooks
blog posts
technical content
ad copy
product descriptions
UX writing
cover letters
Make Youtube Videos
Youtube used to be a place people casually uploaded silly videos, but nowadays A-list celebrities use it to stay relevant. The Youtube explosion created a whole new wave of opportunities.
Creators as young as 8 years old are raking in millions (Ryan Kaji racked up $22 million reviewing toys).
The more views on your videos the more money you'll earn. Adsense is the most common way to earn on Youtube, with typical payouts equaling $3 per 1,000 views. However, most Youtubers leverage several revenue streams to multiply their earnings.
Other revenue streams include selling products, crowdfunding, brand deals, affiliate earnings, and live events. At 2 billion active users Youtube isn't going anywhere, so grab a camera and start creating.
Create a Video Game
The video game industry totalled $151 billion in 2019 with no indication of slowing down. Gaming can't exist without the video game itself of course, which is where video game development comes in.
It all starts with a unique concept, from there you have a number of options depending on your appetite for code.
Tools like Gamesalad and Construct 2 are perfect for beginners. For creators already comfortable with programming check out Unity and Stencyl.
Surprisingly most games earn money through selling items and advertisements, rather than video game sales.
Sell Products on Amazon
The service is called fulfillment by amazon or FBA, and it allows ecommerce businesses to scale lightning fast. Instead of storing inventory at your home or warehouse, sellers ship products to Amazon's warehouse.
Once an item sells, Amazon takes care of everything including packing, shipping, returns, and customer service.
Average profit margins after fees range from 10-35%. So the rest of the equation comes down to volume and finding great products.
I highly recommend Jungle Scout to find high profit items and explore insightful data behind other seller's Amazon products.
Amazon's biggest competitor is eBay, an excellent online selling platform as well. Don't miss our definitive guide on how to make money on eBay.
Streamer
Streaming created a whole new genre of content, reaching well beyond gaming.
The concept is simple, rather than pre recorded video and audio, content is streamed live to an audience. This type of content appears more authentic and laid back for both the streamer and viewer.
Streaming also allows for real time conversion using messaging features. The bulk of earnings come from ad revenue, subscriber payouts, and donations. Ad revenue alone pays roughly $250 per 100 subscribers.
To give an idea of what's possible, Twitch shared that expert streamers can make around $3,000 – $5,000 per month. Major streaming platforms include Twitch, Youtube Live, Mixer, and Ustream.
Sell Graphics on Amazon
Ever had the itch to design shirts but couldn't justify buying expensive equipment? Merch by Amazon makes it possible to design shirts without the upfront costs. Simply set up an account and begin sharing your unique and quirky designs directly on Amazon.
When someone purchases, Amazon's print on demand service takes care of the rest including manufacturing, shipping, customer service and returns.
Commissions range from 13% to 37% depending on the shirts selling price. With enough submissions you'll eventually strike gold with your designs.
Dropshipping
Dropshipping is a hybrid business model between ecommerce and create-on-demand.
Rather than purchasing inventory upfront and shipping as orders come in, dropshippers only purchase inventory as it sells. Since they can't get stuck with unsold inventory, this removes a lot of risk for sellers.
On the flip side, sellers run into challenges when it comes to shipping times and processing returns.
Dropshippers set up a website through Shopify, find products through Alibaba or Aliexpress and then run facebook and instagram ads for marketing.
Earning potential is very high when executed properly, due to the lean approach and quick start up time.
Start a Blog
In the last decade blogging has exploded. More time than ever is spent reading information on the internet. Whether it's audio, video or writing, people crave unique and interesting content.
Blogs have become the default medium for writers to share stories and educate people on just about anything.
The top methods to earn money include: adsense, affiliate marketing, product sales, and brand sponsorships. To unlock earning potential you'll need readers first, which requires excellent content, marketing effort (such as SEO, Pinterest, Facebook, ect), and patience.
Sell Stock Photos
If you have a knack for photography, the stock photo business is a great outlet to explore. Stock photography provides people with quick access to unique photos so they can spend time on other things.
Stock photos earn roughly 5 to 50 cents per image per month. Top influencing factors include photo quality, uniqueness, platform selection, and keyword selection.
The best platforms to host your photos are ShutterStock, Fotolia, Dreamstime, Getty Images, Adobe Stock, and Alamy.
Playing Video Games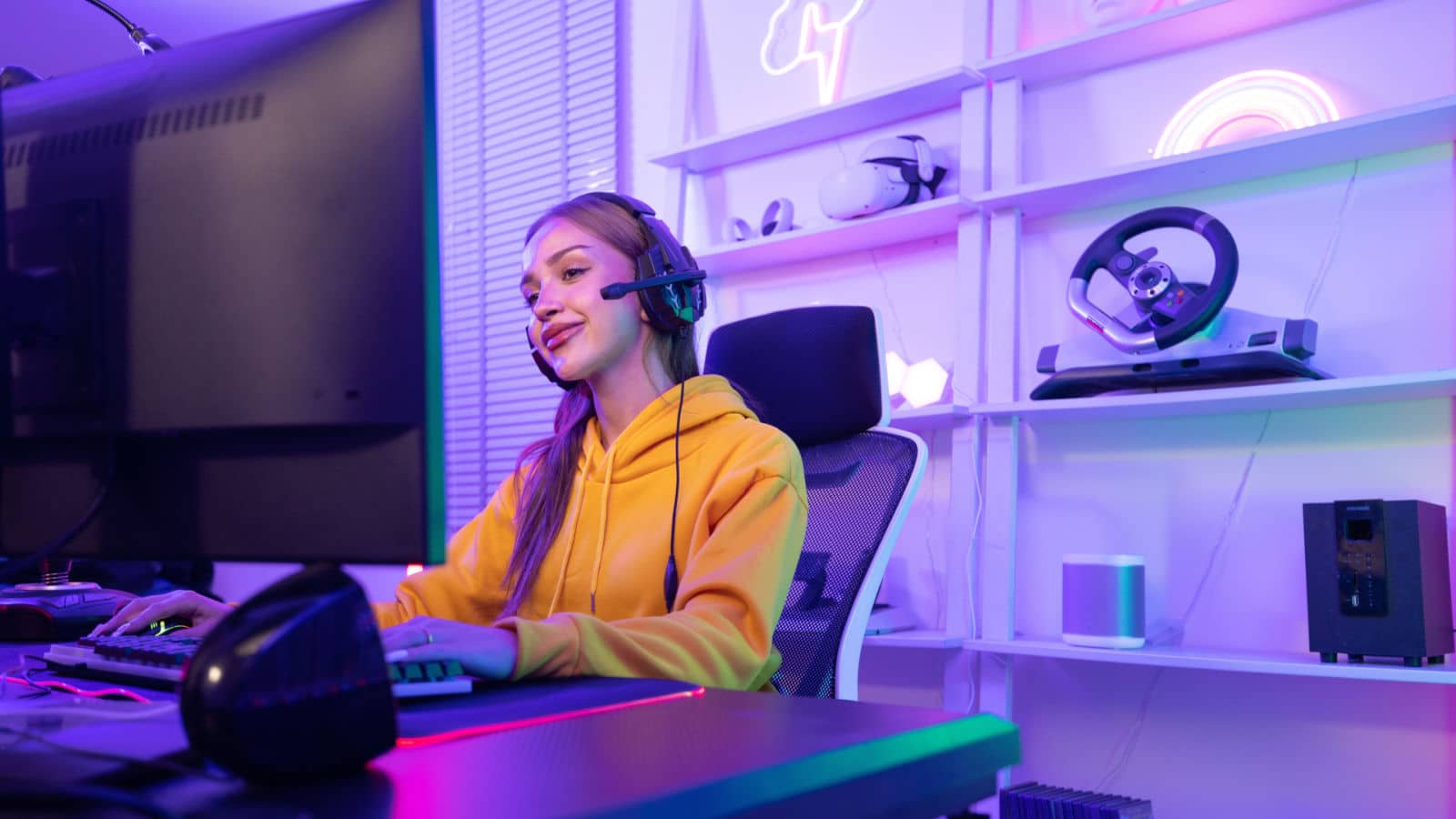 The days of calling video games a waste of time are over. The biggest Fortnite game streamer reportedly made ~$17 million in 2019.
Top gaming channels on Youtube generate thousands of dollars everyday with brand sponsorships, ad revenue, and donations.
The most common ways gamers earn money is by uploading gameplays on Youtube and live streaming (job #11). Another option is signing with professional esports leagues for highly competitive gamers.
Freelance Digital Marketing
Years ago digital marketing disrupted the industry and opened the doors to new internet driven opportunities like social media marketing, PPC, SEO, and email marketing.
Teenagers with freelancing experience significantly stand out from their peers, and can even land marketing jobs without traditional experience. Earnings range from $10-$50/hr depending on your project and expertise.
The best platforms to score digital marketing gigs are Upwork, Fivrr, Toptal, and PeoplePerHour.
Teach a Language
Contrary to popular belief you don't need a college degree specializing in linguistics to teach a language.
Millions of people around the world are interested in basic language lessons that could be easily taught by a native speaker (after some minor preparation).
Educators find this work incredibly fulfilling and enjoy learning about different cultures in the process. Most language educators earn between $10-$14/hr. The highest paying platforms are Verbling and Italki.
Invest in the Stock Market (Robinhood)
Everyone's familiar with the stock market, but in 2020 we have new ways to invest.
As we know, there's no guarantees with the stock market however it's still a popular choice for investors who do their homework, invest strategically, and accept the risks involved.
Robinhood is one of the newer ways beginners are getting their feet wet. Unlike many apps, Robinhood offers commission free trading and zero account minimums for investors.
Many investors practice buy low / sell high strategies on the app, but there are a host of other options.
Testing Products
Interested in getting paid to test out new products? Customer testing is a critical step when companies launch new products.
The job of a product tester involves, you guessed it, testing the product and then sharing your feedback through a write up or survey.
Payouts range from $10 to $100+, and in some cases volunteers get to keep the sample product! To get started check out UserTesting, Vocal Point, and BzzAgent.
Teach English
English lessons range from basic to advanced, with consistent demand at each level. Oftentimes people move to an English speaking country without a firm grasp on the language and must enroll in classes.
Teachers find this job very rewarding due to the difference it makes on people's lives and the frequent exposure to interesting cultures. Beginner level programs don't require a degree or training, which is the best option for teens.
Pay ranges from $15-$25/hr depending on the age group.
Apply for Scholarships
Teenagers going to college should regularly devote time to scholarship applications with how much money is up for grabs. Every year billions of dollars in scholarship money goes unclaimed. Don't count yourself out if your academic record isn't a sea of As either.
There's a huge variety of scholarships depending on interests, religious affiliation, competitions, merit, and financial need. Some scholarships target themes that might even be surprising such as:
Stuck at Prom Scholarship (create a duct tape prom dress – $10,000)
Vegetarian Awareness Scholarship (vegetarian resource scholarship – $5,000)
Greeting Card Competition (Create-A-Greeting-Card – $10,000)
Amish Descendant Scholarship ($20,000)
Sell Books
Approximately 700 million books were purchased last year alone! Selling books is a popular side job, because inventory is cheap and books are everywhere.
The name of the game is volume since you likely won't make a killing on 1 book, but with hundreds of $5-$10 sales it adds up.
Most sellers use platforms like Ebay, Amazon, and Depop to sell books. Full time book sellers primary target textbooks and nonfiction to maximize payouts.
Tutoring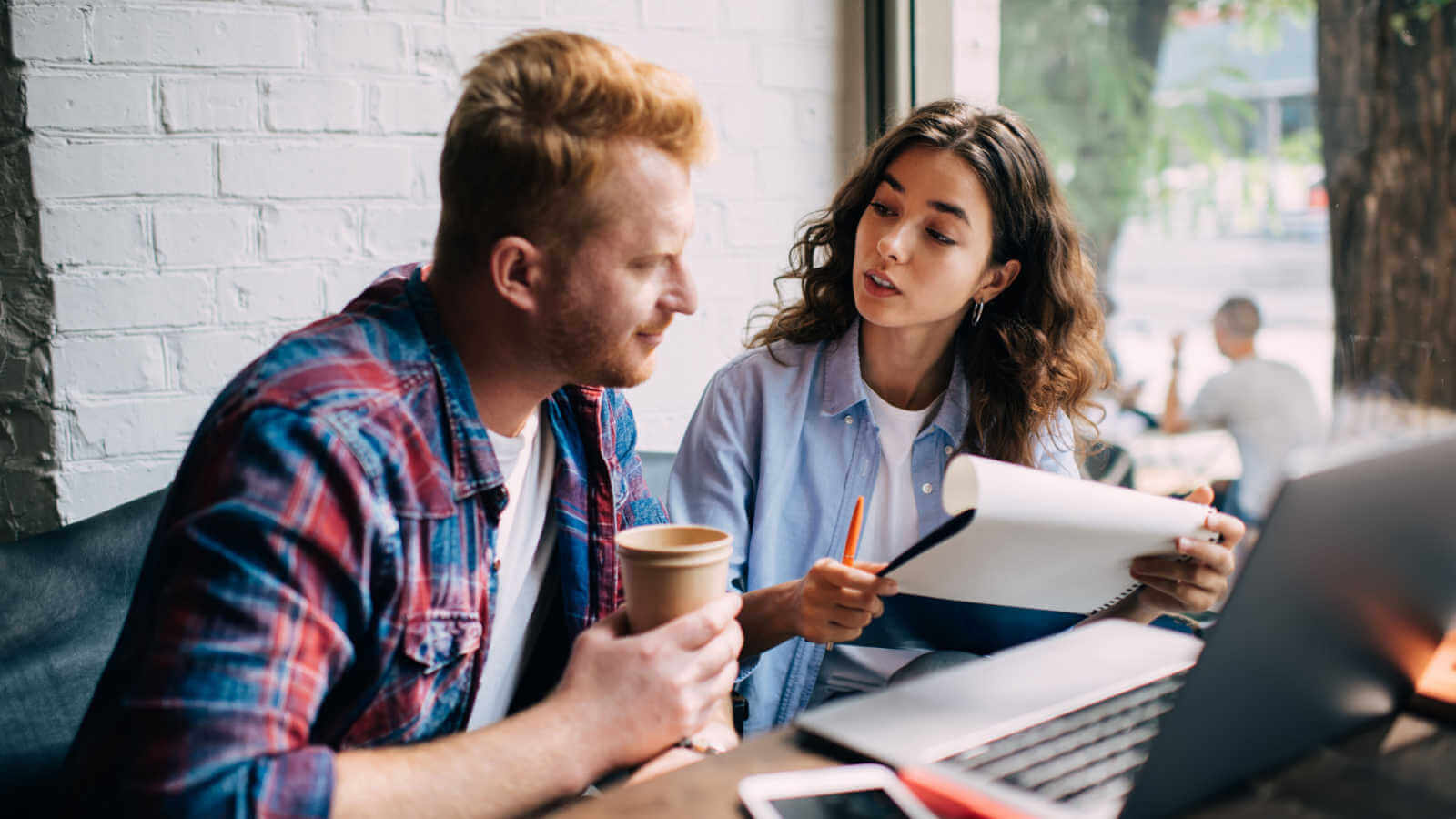 At some point in life we all struggled to learn a new concept in school. Tutors make a huge difference in kid's lives while not being locked into rigid work schedules.
If you don't consider yourself a high achiever academically, tutoring children with beginner math and reading concepts is still a viable option.
Going rates for teen tutors range from $10-$60/hr, depending on location and subject. The best platforms for tutoring opportunities are Skooli, TutorMe, Chegg, and Wyzant.
Here are Some Fast Ways to Make Money as a Teen.
Give Feedback on Songs
In some ways collecting feedback on new songs is no different than market testing a new product.
Music Xray allows listeners to tune into new music and share their feedback, so music labels can make informed decisions when doubling down on a project or pulling the plug.
The average payout is $0.10 per song rating. Try out this fun way to earn money during your next music listening session.
Pet Walking
Dogs need exercise everyday to lead healthy and happy lives. Daily walks are challenging for some owners due to crazy work schedules or vacation plans.
Walking dogs is a great job for teens since it isn't time demanding and doubles as an exercise session.
The average owner pays $10-$16/hr for dog walking.
However, after establishing a few recurring customers, most dog walkers boost their earnings by cutting out the app middleman so pet owners pay directly. The best apps to get started include Wag, Rover, and PetBacker.
Doordash Delivery
Doordash is a service that picks up restaurant orders and delivers them to your door. It's a great side job for busy teens who can't commit to traditional jobs, but instead prefer something flexible.
Workers report earning between $12-$22/hr, depending on their market, vehicle fuel efficiency, and delivery time (weekends and nights pay best).
Seasoned Dashers simultaneously monitor GrubHub and rotate between the 2 apps for a bigger list of available orders. Give it a try today!
Yard Sales
Garage sales are massively discounted 1 to 3 day sales. Perhaps a homeowner is moving, a loved one passed away, or maybe a family simply needs to purge parts of their home.
Yard sales present 2 opportunities for teens to make money, either as the host or buyer.
Spinning up a yard sale takes a few flyers and posting the event details online. Within a week you'll have swarms of people ready to buy your unwanted stuff with cash in hand.
If you don't have heaps of unwanted items, you can make money shopping yard sales as a buyer and scoop up unbelievable deals and resell them online.
Resellers flip all kinds of things from yard sales. One of my best flips was a vintage reel to reel player I picked up for $5 and sold for $200.
The best ways to find garage sales near you are Craigslist, the Yard Sale app, the Garage Sale Map app, and the classified section of newspapers.
Freelancing with Fiverr
Sometimes hiring a full time employee is overkill for a project and instead businesses only need temporary help.
Freelancing involves a short term working engagement with a company, as opposed to full time employment which doesn't come with an end date.
For teens unable to get a job in a competitive field, freelancing is a smart way to gather initial experience. Earnings range from $5-$50/hr depending on the field.
The best platforms to get started are Upwork, Fiverr, SimplyHired, and PeoplePerHour. If you can't decide between Upwork vs Fiverr, we recommend testing both.
Rent Your Car
Car renting is no longer reserved for massive rental companies. Turo is the Airbnb of car rentals, allowing anyone to rent their vehicle and earn semi-passive income on the side.
Unused vehicles often collect dust in the garage, but with Turo they can generate a new stream of income.
The type of vehicle dictates earning potential. Excluding exotic cars, hosts typically earn between $20 to $100 per day. From a recent study the Jeep Wrangler was crowned the best rental vehicle, due to its rugged charm and fun driving experience.
Hosts receive roughly 75% of the trip price, but this rate can go up depending on the protection plan.
Sell Clothing Online
Selling clothing online is an excellent job for teens. This gig offers flexible hours, great earning potential, and opportunities to learn valuable business fundamentals.
Most sellers start by selling unwanted clothing in their closet and then branch into thrifting, garage sales, and liquidation. Some of the best platforms to get started include Ebay, Poshmark, Etsy, and Depop.
I wrote an in depth guide on how to sell clothing online and maximize profit after having made thousands myself.
Most ecommerce platforms take a 10-20% commission, which is reasonable considering you're tapping into platforms with millions of eager buyers.
Take Surveys
The market research industry accounted for over 47 billion dollars in 2018. Not only are companies willing to pay up for survey responses, but it's a low effort activity you can do in the background.
After researching top survey companies, these 3 deliver the highest payouts: Prolific ($6.50hr+), Pinecone ($5/survey), and Swagbucks (many users earn $50-$100/month).
Don't sleep on surveys, it's the perfect activity to pass the time during commercial breaks or while waiting in lines.
Proofreader
Proofreading jobs tend to fly under the radar, but are fantastic options for teens. Proofreaders look for errors across articles, publications, ebooks etc. They highlight any errors or typos that might've slipped past the editor.
Proofreading can be done at your home, plus hours are extremely flexible.
Average earnings are $52,200 per year according to the Bureau Labor Statistics. Fivrr, Upwork, and ProofreadingServices.com are the best platforms to get started.
Babysitting
Babysitting dates back to the dawn of time. Parents have a hard job and eventually need a break from their children. Maybe the parents need a date night, planned a mini vacation, work late hours, or need time to run some errands.
If the child is alone, hiring a babysitter is a must for their safety and most states require it by law. Babysitters typically charge between $10-$15/hr, depending on experience.
A few tactics to make more as a babysitter:
Acquire relevant certifications and trainings (such as CPR certification)
Most parents assume higher rates come with better care so don't undersell yourself
Include other services such as cleaning and laundry
Do an exceptional job, and it'll be easier to make a case for raising your rates
Sell Old Electronics
Electronics are all around us such as phones, computers, tvs, ereaders, tablets, and gaming consoles. Believe it or not there's a market for old electronics in practically any state.
Devices in great condition offer the biggest payouts, but people still buy electronics with broken screens, shot batteries, missing parts, etc.
Old and broken phones for example still sell for hundreds of dollars on the right market to phone repair shops. The best places to sell old electronics are BuyBackWorld and the Amazon Trade in Program.
Download Qmee App
Qmee comes with not 1 but 3 ways to earn money. Methods include paid surveys, using coupons in the browser, and sharing your product searches with Qmee. This helps businesses better understand consumer's likes and dislikes.
Users earn the most when using the app during purchases vs completing surveys. To learn more about paid surveys check out job #9 on the list. Head over to Qmee and start earning today!
Doing Tasks on Amazon MTurk
Amazon Mechanical Turk (MTurk) is a marketplace for people interested in helping businesses with basic tasks.
Popular tasks include product identification, de-duplicating data, transcribing audio, verifying restaurant details, and answering questions on various topics.
Due to its simplicity payouts ring in around $6/hr.
Transcribe Audio Files
Transcribing audio files means translating audio files into written words.
With the explosion of podcasting and online videos, transcription services are in huge demand. This is an excellent job for teens interested in working from home and needing a flexible schedule.
Payouts range from $0.30-$1.25 per audio minute, depending on writing speed and the platform. The highest paying platforms include GMR Transcription, Transcribe Me, DailyTranscription, and Casting Words.
Instawork Gigs
Instawork operates like a year round job board for temporary local shifts. Oftentimes businesses find themselves in a bind and need a few temporary workers to help out.
Temporary gigs are easier for teenagers to manage amidst their busy schedules vs committing to more traditional jobs. Check out the job board and start exploring local gigs in your area today.
Taskrabbit
Taskrabbit is a virtual job board for local gigs (1 off tasks). This style of work is perfect for busy teenagers who can't commit to traditional jobs, and instead need work flexibility.
Making money with food delivery apps is also popular among people who get bored quickly since it offers constant work variety.
Popular tasks on Taskrabbit:
general cleaning
moving furniture
home repairs
delivery service
spring cleaning
waiting in line
organizing a closet
Workers set their own rates and report earning $8 – $80/hr depending on the task and their review metrics. It's best to set your rates lower initially and quickly rack up reviews. Once an account has reviews it's easier to command higher rates.
Swagbucks
Swagbucks is an app that allows people to complete surveys, play games, watch videos, and shop online in exchange for free gift cards. The app helps companies better understand consumer likes and dislikes.
It's been around since 2008 and is hailed as one of the top ways to earn money online quickly.
Users report earning between $50-$100/month. Meaning Swagbucks won't be covering anyones rent; however, it's an easy gig to pair with other jobs for more revenue streams.
Rent Your Stuff
You don't have to be Tom Haverford to get into the renting game. For example, people rent clothes for all kinds of reasons such as photo shoots, special events, or to try a new look.
Renting is a smart way to earn money with stuff that otherwise sits around collecting dust in your bedroom or garage.
There's hot markets for renting camera equipment, clothing, instruments, cars, bikes, and even your pet.
Rates vary depending on the item, but typically range from $5-$50/day. The highest paying platforms are Loanable, Spinlister, Stylelend, and Fat LLama.
Wash Cars
As long as cars exist there will always be demand for car washing. Some people can't find the time to do it themselves or simply want a professional level wash.
Regardless of the reason washing cars is a big business and a popular choice among teenagers, especially car enthusiasts.
Teenagers can join forces with a local car wash or go solo, in which case detailing will be your best bet. Car washes have a wide range of prices depending on add ons.
Most people earn $8-$16/hr doing basic car washes, but tack on upsells like these to boost earnings: waxing, vacuuming, tire scrubbing, and leather conditioning.
Voice Overs
You don't need a velvety voice for voice over work. Brands look for all kinds of tones and pitches on audio projects, so don't count yourself out.
Voice overs are audio only recordings often incorporated into larger projects. With the internet boom, the demand for voice over work has multiplied and isn't showing any signs of slowing down.
For people who get injured, this can also be a job without using your hands.
Popular voice over projects:
Documentaries
Ebooks
Product advertising projects
Video games
Animation
Commercials
On average, voice over projects pay $17/hr. The best platforms to get started include: Voices, VoiceBunny, and Upwork.
Virtual Assistant
We would all probably like to have an assistant helping with our day to day tasks. In some cases, this isn't a 'nice to have' but actually needed when workloads become overwhelming.
A virtual assistant offers remote support across a wide range of basic tasks from scheduling appointments to sending emails.
Interviewing is a big part of onboarding a virtual assistant, since both parties should be a good fit for each other. This is a great job for teens looking for something laid back and remote friendly (ie work from home).
Earnings range from $3-$15/hr depending on location and task type. The best places to find virtual assistant gigs are Upwork, Fivrr, and AssistU.
Use Rakuten
Rakuten is a leading cash back tool partnering with over 2,000 stores. When you purchase through their platform, Rakuten receives a small commission which is split with users.
To date, Rakuten has dispersed over $1 billion to its members. This is a powerful tool to incorporate into your shopping flow with no extra burden on your part.
Setting up an account is free, so don't miss out on racking up free cash during online shopping trips.
Participate in Medical Studies
The science field depends on experimentation, and without volunteers many studies wouldn't be possible.
There's a wide array of medical studies that consistently need volunteers, such as psychological, memory, and diet related studies.
The vast majority of research projects set aside a budget to pay volunteers for their time.
College campuses are hotbeds for medical studies and thus provide a popular way teenagers and young adults can earn money.
On average, participants are paid between $40-$300 per day depending on requirements and their level of involvement.
Here's How to Make Money In-Person as a Teen (Traditional Jobs).
Mystery Shopper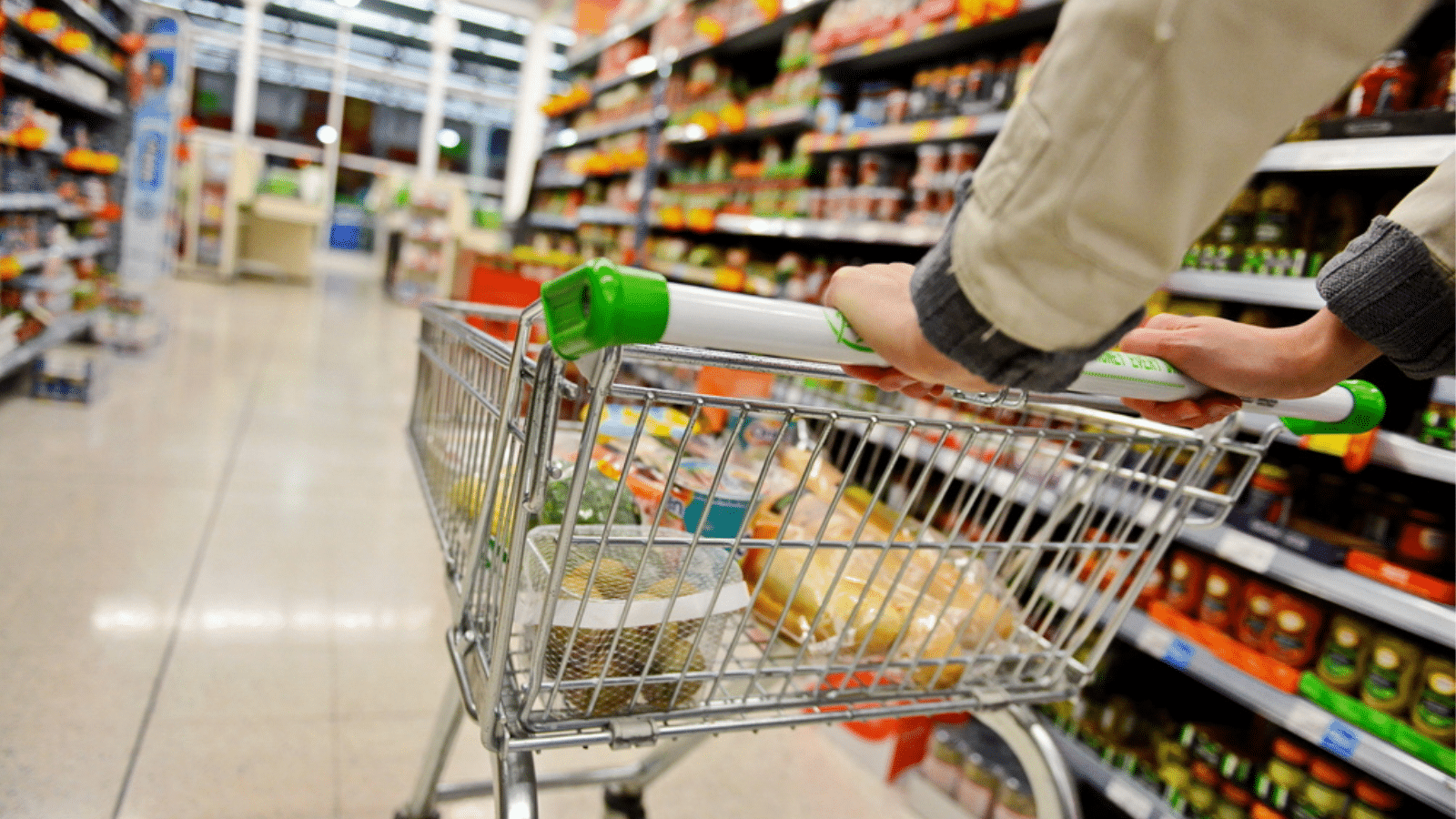 Mystery shopping refers to paying anonymous shoppers to visit stores and restaurants to document true customer experiences. If it sounds too good to be true, think about the value this brings to businesses.
Companies struggle to get better without understanding unbiased and honest feedback from customers.
Mystery shopping is fun and easy to fit into the day. There's a wide range of mystery shopping opportunities with payouts ranging from $8-$100 depending on the shopping task.
If you're ready to get paid to eat at restaurants and go shopping, BestMark and Market Force are the best platforms to get started.
Help Technology Challenged People
Many teenagers are treated like tech support gurus by their family members. Maybe these examples sound familiar, "Do you know how to change the settings on this app?" or "Why is my email not sending messages?"
If you enjoy answering these questions and have a knack for tech, Teeniors turned this scenario into a business.
Technology changes rapidly and not everyone can keep up.
Creating focused time for people to get answers on basic technology questions is hugely rewarding for both the helper and the customer. Teeniors can create their own schedules and earn around $10-$15/hr.
Pet Sitting
As much as we love our pets, they occasionally get into trouble when no ones around. In certain circumstances homeowners need help watching their pet for a short period of time, and are eager to pay for a pet sitter.
This is a great job for teenagers who love animals and don't want a rigid schedule.
If you're interested, these are the best apps to find pet sitting gigs Rover, DogVacay and PetSitters.
It's also a smart idea to notify friends, family members, and coworkers you're open to these opportunities. Pet sitters typically charge $20-$40/day.
Host a Trivia Night
The job of a trivia host involves coming up with questions, announcing them, enforcing game rules, and offering occasional banter.
More and more people are getting into trivia due to trendy new themes such as: The Office trivia, Parks and Rec trivia, Disney Movie Trivia, Meme Trivia, Jeopardy Style, and more.
Starting your own trivia night is the quickest way to get started, or you can reach out to local trivia agencies for potential openings. Hosts typically make between $50-$75 per session.
Mowing Lawns
More homeowners than ever are outsourcing lawn care in today's busy world. Homeowners typically pay between $30 – $80 for mowing, but will pay even more if other services are included like edging, trimming, and fertilizing.
To get started, establish your online presence with professional social media profiles, put up bandit signs around town, and deliver phenomenal service to existing customers… word of mouth travels fast.
With this job teens develop excellent business skills and have the freedom to add and drop work as needed based on other responsibilities.
Golf Caddy
Golf caddies carry players' golf equipment and offer moral support. Earnings mostly come in the form of tips and range from $70-$200 a day!
Arguably the best perk is that your working hours are spent walking scenic golf courses. Golf courses are kept in pristine condition and often overlook mountains or water.
You also won't need to worry about exercising as caddies typically walk several miles per course.
Unlike many jobs, caddies don't have a manager. The closest thing to a manager is the caddymaster who helps schedule caddies to golfers, based on your time availability.
Become a Referee
Referees get front row seats to matches, games, and competitions and also get a workout in on the job. There's a wide range of refereeing opportunities depending on the sport and athlete age group.
Pay ranges from $25 to $100 per match, depending on the field position, sport, and age group. Middle position refs for older age groups typically make the most.
Referees must complete the necessary training course, pass a state test, and then apprentice under other referees for a short time.
Camp Counselor
Over 14,000 camps are hosted every year in the United States. Most camps occur during summer months which aligns well with teen's summer break schedules.
Camp counseling provides opportunities to build communication skills, problem solving skills, and leadership skills.
Not to mention there are some incredible camps out there dedicated to studying space, exploring culinary disciplines, and discovering new sides of nature.
The average camp counselor makes between $10-$12/hr. Camps hire counsellors several months in advance, so remember to send applications early.
Instacart
Instacart is a grocery shopping service where a personal shopper buys requested items for a customer, drives them to their home, and drops them off. It's a new angle on the traditional grocery store job for teenagers.
Users report earning $10-$22/hr depending on their efficiency and offer selection (similar to working Uber during peak hours).
Instacart workers can be a full service shopper (pull grocers and deliver) or as an in store shopper (pull groceries only).
Full service shoppers have full control of their schedules and receive 100% of tips. With either choice you won't need to worry about getting your exercise in after work!
Landscaping Business
Less people manage their yards than ever before, and instead prefer hiring professionals. Every town has a slew of established landscaping companies always looking for new workers.
However, if you have experience already consider going solo for more potential earnings.
Landscaping is a great gig for teenagers who enjoy physical labor and the outdoors. Landscaping pays around $12-$18/hr.
Examples of Landscaping Services Include:
Landscape maintenance
Hardscaping
Softscaping
Pest Control
Pruning
Mulching
Mowing
Lifeguard
Lifeguarding is a classic teen job, but not for the faint of heart. Lifeguards keep order at the pool, maintain the pool area, and occasionally spring into action when someone needs help.
All lifeguards must complete the National Pool Lifeguard Qualification program which includes a series of rigorous tests. Seasonal lifeguards make around $9-$16/hr depending on seniority and location.
Lifeguarding is a great fit for anyone who enjoys basking in the sun, being around people, and of course water.
Collect Bottles and Cans
Cashing in on bottles and cans has been around for ages. Aluminum and glass are used in countless products and are commonly repurposed at the end of their lifecycle. Scrap value for cans is around $0.60/lb and glass bottles are $0.10 each.
Not only does this job make a difference in your wallet it also greatly improves the environment.
House Cleaning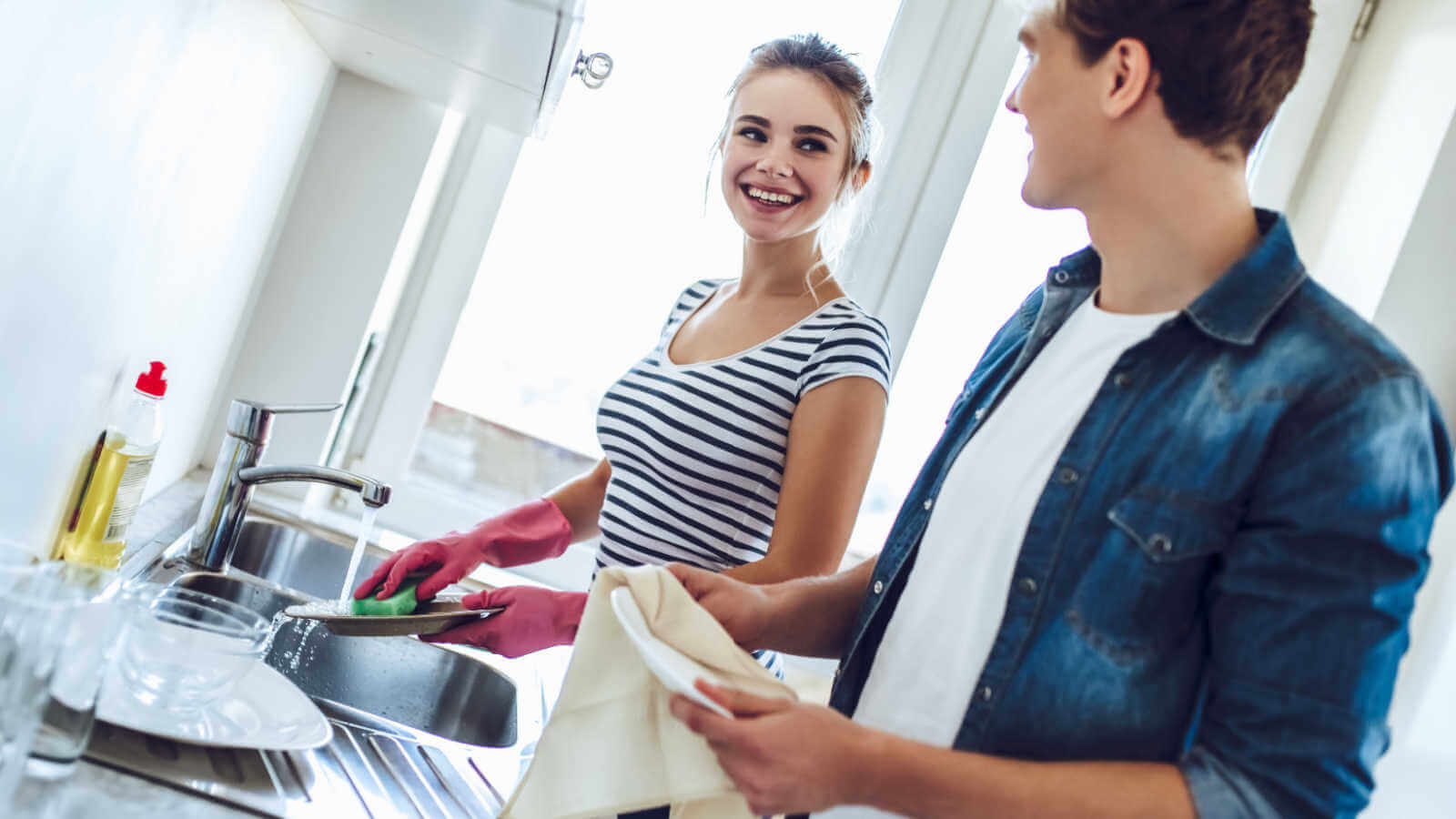 Cleaning is part of everyone's life whether we like it or not. Many people struggle to keep their homes clean and need extra help.
Maybe a homeowner can't clean due to an injury or a family of 9 needs an occasional 2nd hand to keep the house from falling apart.
It's a common choice for teens because scheduling is flexible and it has high earning potential. Home cleaning pays roughly $20-$50/hr depending on location and tasks included.
Popular house cleaning tasks:
Spring cleaning
Vacuuming
Laundry
Dishwashing
Mopping
Dusting
Garage tidying
Making beds
Many teenagers find so much success, they end up officially starting a cleaning business themselves.
Home Painting
Most of us want our homes to feel comfortable and look presentable. Paining dramatically changes the look and feel of a house.
It's often done by the seller or buyer when a home is sold and when homeowners simply want a new look.
Painting is a physically demanding activity, so it's often outsourced for a decent price. A painting assistant can earn around $10-$12/hr depending on the location.
Photographer
Photos capture moments we want to remember. In the day and age of the internet, pictures are taken more than ever before. There are numerous business opportunities for photographers both new and experienced, you could even become a wildlife photographer.
Popular types of photography include portrait photography, event photography, wedding photography, product photography, fashion photography, and architectural photography.
If you have a knack for photography, start by letting friends and family know you're open to these opportunities and set up a basic portfolio website on Wix or Squarespace. Beginner photographers charge around $25-$75/hr.
After spending time developing this high income skill, many people turn it into their full time gigs.
Retail Job
Retail jobs are classic picks for teenagers, because they require minimal experience and only a few days to get started.
Most retail jobs involve answering customer questions, processing sales transactions, and organizing inventory.
Not all retail jobs are created equal, so be sure to pursue the retail jobs with the best perks.
Surprisingly good retail jobs:
Costco – $23/hr
Target warehouse worker – $19/hr
Safeway Grocer Store – $16/hr
Best Buy – $13/hr
Trader Joes – $13/hr
Paper Route
Paper routes fly under the radar these days. In the US alone, approximately 56 million newspapers are sold daily, with many customers still preferring the paper copy.
The physical copy is nostalgic for some, and easier to work with considering one might tackle the puzzles or rip out a section re-read later.
Paper routes are classic jobs for teenagers given the low barrier to entry and school friendly schedule. Average pay for paper routes range from $300-$400/week.
Shovel Snow
Some parts of the country are pummeled by heavy snow for 6 months out of the year, while others never see a flurry. In colder regions, snow is not only a nuisance but potentially dangerous on sidewalks, driveways, and roads.
Shoveling snow is a must for these folks, but many aren't up to the job due to its intense physical requirements.
It's a great job for teens living in colder states who don't mind an arm workout. Payouts for snow removal range from $20-$50/hr.
Pool Maintenance
Basic maintenance is required for pool owners who want to avoid costly repairs down the road.
In the United States alone there are over 10 million pools, and not everyone is willing to do the work. This creates job opportunities for teens who enjoy being outdoors and need flexible hours.
To get started, drop off flyers at local apartment complexes, neighborhood offices, and let friends and family know you're open to this work. Pool cleaners earn $14/hr on average.
Music Lessons
Music is a part of everyone's life in some way. Many of us learn to play music to unwind, play our favorite songs, or unlock the potential to create new music.
Especially in the beginning, learning an instrument is intimidating and becomes overwhelming for some people.
However, music lessons often reduce this frustration, and help beginners navigate the choppy waters of music theory.
If you have strong knowledge of an instrument and feel comfortable teaching others, music lessons are worth considering. Earnings range from $30-$100/hr, depending on the teacher's skill level and location.
Coaching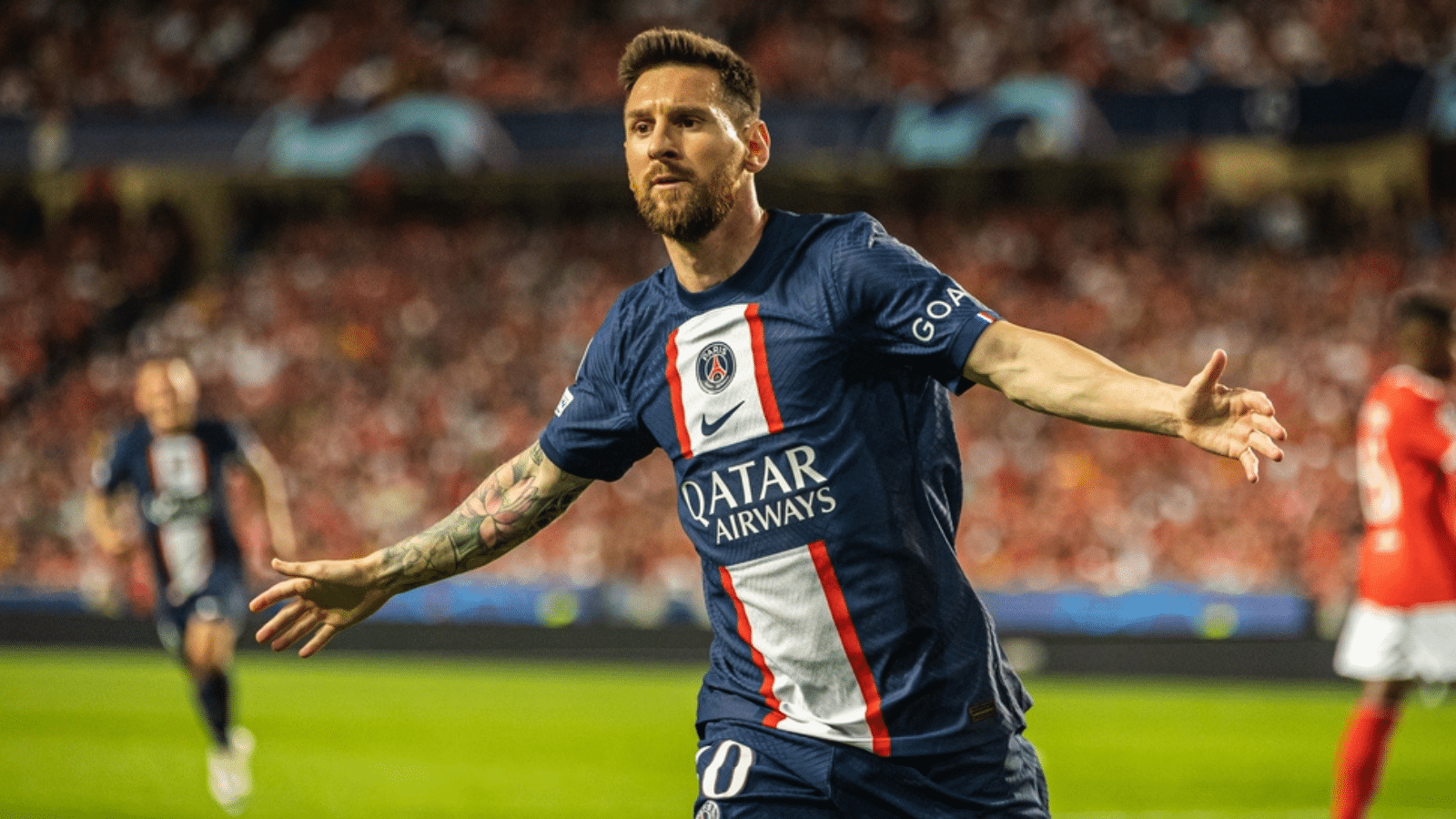 Starting a new sport can feel overwhelming, and even naturally talented athletes need coaching if they wish to develop into a great athlete.
If technical guidance wasn't enough responsibility, a good coach also offers emotional and moral support during difficult moments especially on game days.
Most coaches find their job incredible rewarding, and enjoy helping teams develop and grow. Average earnings range from $10-$30/hr depending on the sport and league.
Refinishing Furniture
Furniture and cats don't have much in common, except that furniture easily has 9 lives if not more. Old furniture was often made with higher quality materials and assembled to last.
Many people take advantage of this finer craftsmanship and re-imagine old furniture by changing the color, finish, and even shape.
With basic techniques, neglected furniture can be transformed to match the trendy styles of today. People commonly find temporarily ugly furniture for cheap at garage sales, flea markets, and estate sales.
After some TLC they flip it for profit on Facebook Marketplace, Ebay, and Craigslist. This is a great job to consider for teens who enjoy working with their hands!
Handyman
Every homeowner will agree that there's always something that needs fixing around the house, perhaps a loose doorknob or touching up some paint.
A handyman or woman is capable of fixing various things around a home, compared to hiring separate specialists for each type of work.
A savvy and reliable handyperson is worth their weight in gold, and can earn $15-$60/hr depending on experience. The market doesn't care if you're 16 or 60, as long as you're reliable and get the job done.
The best platforms to get started include: Taskrabbit, Thumbtack, and Nextdoor.
Housesitting
Homes have a lot of moving parts and need supervision when a family goes away for a while.
Main responsibilities during house sitting include:
Checking on pets and feeding them
Basic cleaning
Watering plants
Checking doors and windows are locked
Housesitting is a great job for teens due to its flexibility and low barrier to entry. Homeowners pay around $24-$40 per day for this service.
To get started, let your friends and family know you're open to these opportunities, check local house sitting websites, and put up fliers at busy places such as grocery stores.
Food Industry Job
Food industry positions are among the most classic teen jobs, due to their low barrier to entry. Minimum wage fast food jobs are probably the first thing that comes to mind. However there's a slew of higher paying food industry jobs such as:
Baker
Bartender
Waiter/Waitress (preferably high end restaurants)
Cooks
First jobs rarely pay well, but after some experience earnings will surely increase. Payouts range from $7-$35/hr, depending on job type and location.
Lastly, be cautious of tip earning positions, with higher profit potential comes higher variability in earnings (big paydays might be followed by low dollar days).
Face Painting
Face painting is a popular activity among kids and young adults during festivals, sporting events, fairs, and theme parks. There are all sorts of painting styles and accessories used these days to enhance the experience.
Teenagers interested in art and working with kids gravitate towards this job.
To get started, search google for local upcoming events and reach out through the contact information provided. Earnings range from $8-$15/hr.
Chopping Firewood
Chopping firewood isn't a cookie cutter teen job. However, it might be worth considering for people who enjoy the outdoors and don't mind some physical labor.
Firewood still has many applications including campfires, wood burning stoves, grilling, and it's even burned sometimes for a nostalgic factor.
Splitting is done the traditional way with an axe or with a mechanical splitter, which needs someone to feed wood into the machine.
Earnings typically range from $8-$13/hr. To get started, look for local ads on Craigslist, in grocery stores, and in the paper.
Pressure washing
Pressure washing removes deep set grime and dirt on decks, home sidings, garages, and more. For the best results, special cleaning solutions are used at specific water pressures based on the surface.
It's a popular job among teens interested in kick starting an entrepreneurial venture.
Power washing businesses tend to do well, because most homeowners aren't willing to invest in the equipment themselves, plus applying the right cleaning solution and pressure takes practice.
Average payouts for a pressure washing range from $200-$400 depending on the surface being covered. Most people get started by posting bandit signs around town, putting ads on Craigslist, and stapling up flyers.
Sell Baked Goods
It's rare to walk by a bakery without slowing down and zeroing in on a few delicious looking treats. Baking has been around forever, and is both a fulfilling and therapeutic hobby for many people.
With the internet, selling baked goods is no longer limited to local fundraisers. Amaetur bakers can set up digital storefronts with Facebook, Instagram, or Wix and begin selling to a wider audience.
Assuming you're making yummy food, it won't take long for orders to roll in. For teenagers with a knack for cooking, this is a great way to earn extra money and get entrepreneurship experience.
Work in an Amusement Park
The largest amusement parks in the US make billions each year, and require massive teams of people to function. Over 130,000 people work for amusement parks in the US alone.
Some of the popular jobs at amusement parks include ticket booth roles, merchandise sales, ride technician, and food and beverage workers.
Amusement parks commonly attract teenage workers because it's an exciting environment and many positions are seasonal which won't conflict with school schedules. Amusement park workers make around $10/hr.
Christmas Decorations Helper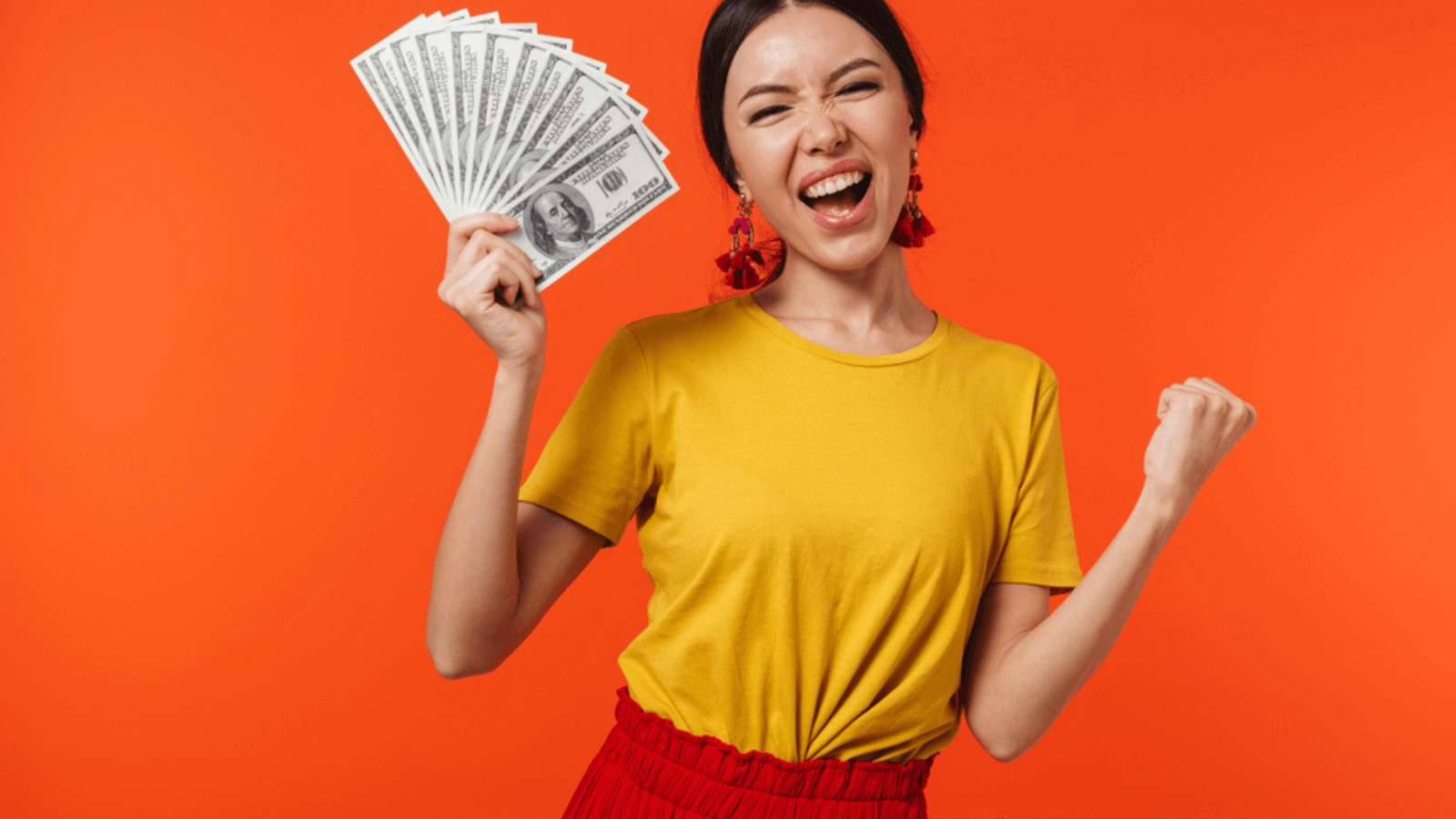 As early as October families start decorating for the holidays, and in some cases families don't just decorate they create a Christmas extravaganza.
In these cases, families look for a second hand to help with multi room setups, bigger decorations, outdoor lights, and tree decorating.
Once the season ends, these same people need help disassembling the decorations. This is a perfect job for teens interested in short term work during wintertime. Decorating helpers would make around $7-$12/hr.
Moving Helper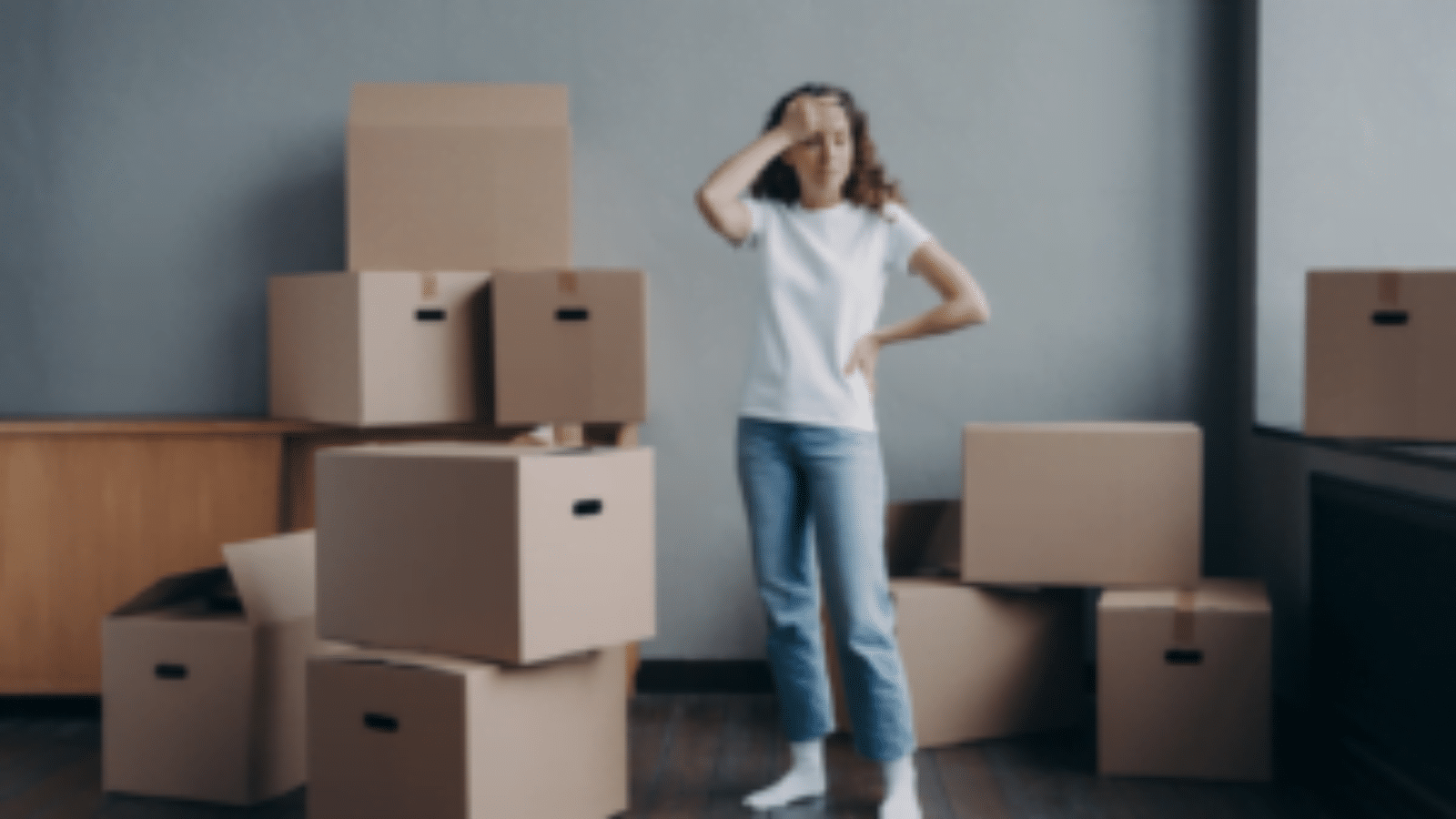 Every year 40 million people move at least once in the United States. Moving involves packing delicate items, moving both small and heavy items onto a truck, relocating items to the new location, and unloading.
Rarely will homeowners take on this burden alone due to everything that's involved.
Teenagers gravitate to this job, because hours are flexible and it pays well considering the physical labor needed. Moving helpers make $12-$14/hr on average. To get started check local job boards for moving companies.
Window Cleaning
Window cleaning rarely tops the charts on job rankings, but it's a niche gig that pays quite well. This job commands a high price, because it's meticulous work and can be dangerous on difficult to reach windows.
When selling a home, window cleaning is a popular service requested to make the home look it's best. Window cleaners make on average $15-$25/hr.
Assist the Elderly
Certain things get more difficult with age, such as lifting heavy things, going shopping, and other odd jobs around the house. Elderly look for help on these tasks and are willing to pay for assistance. On average, you'll likely make between $10-$20/hr.
To get started check job postings on the Neighbor app, Taskrabbit, and Craigstlist.
Have questions or comments? We would love to hear from you in the comments section below!
How to Make Money Online as a Teenager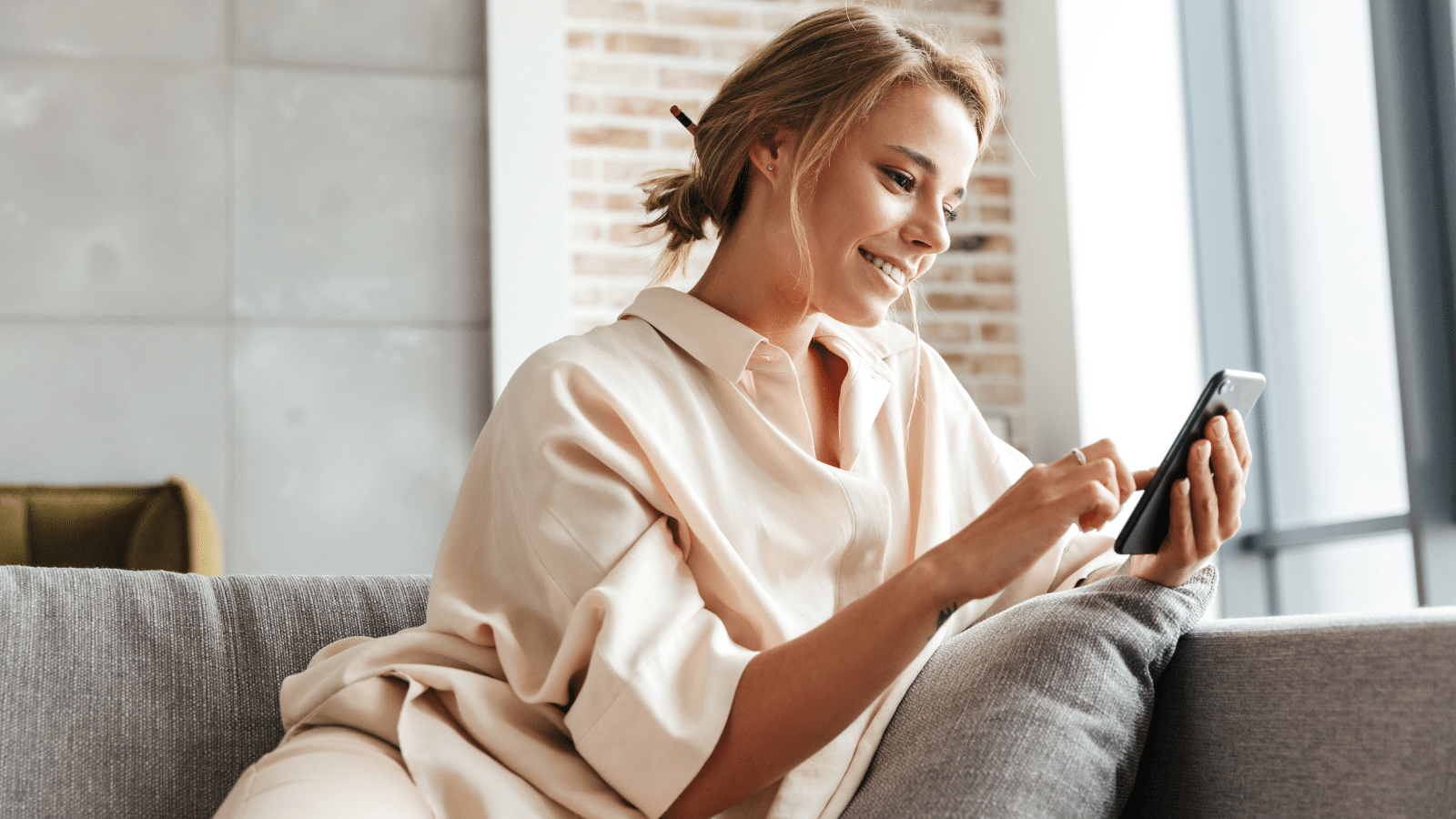 There are plenty of ways you can make money online as a teenager. Consider your skills and unique qualifications.
For example, if you're a strong writer, you could apply for jobs on Upwork or other freelancer platforms. You could make an app or start a website design company if you're technologically inclined. You could even tutor online for a bit of extra cash!
More Jobs for a Teenager
There are plenty of other ways you can make $1,000, too. One way is to work for a delivery app. Among the best delivery apps to work for are UberEats, Postmates, Instacart, DoorDash, and Shipt.
Just check the hiring requirements for each. Some require drivers to be 18 years old, while others ask that you be 19 or even 21.
There are plenty of other options, too. You could work as a lifeguard or private tutor, find a job at a local food stand, and more. Most areas pay a minimum wage of at least $10 to $15, so it shouldn't take you long to make $1,000.
Creative Jobs for Teenagers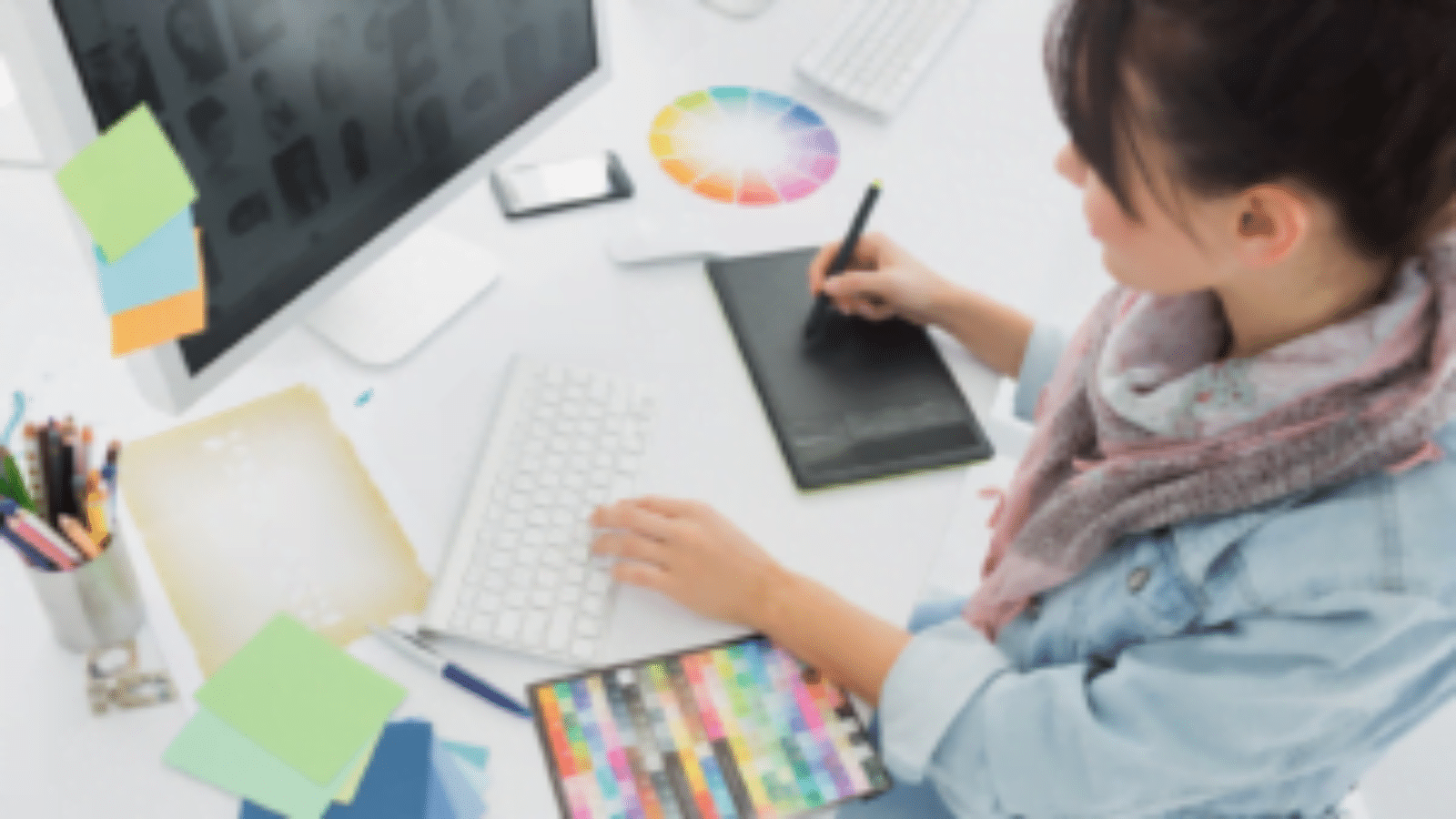 Last but not least, don't be afraid to put your creative chops to work. As a teenager, your opportunities are endless. You could make money building furniture, for example.
You can sell your finished products at local craft fairs or even online by taking advantage of platforms like Etsy or Facebook Marketplace.
You could even sell products you make at a farmers' market! Most facilities and online sales platforms don't have requirements in place around age, though you might have to be at least 16 and have a valid bank account to get paid.
Top 15 Best Jobs that Pay 300K a Year in 2023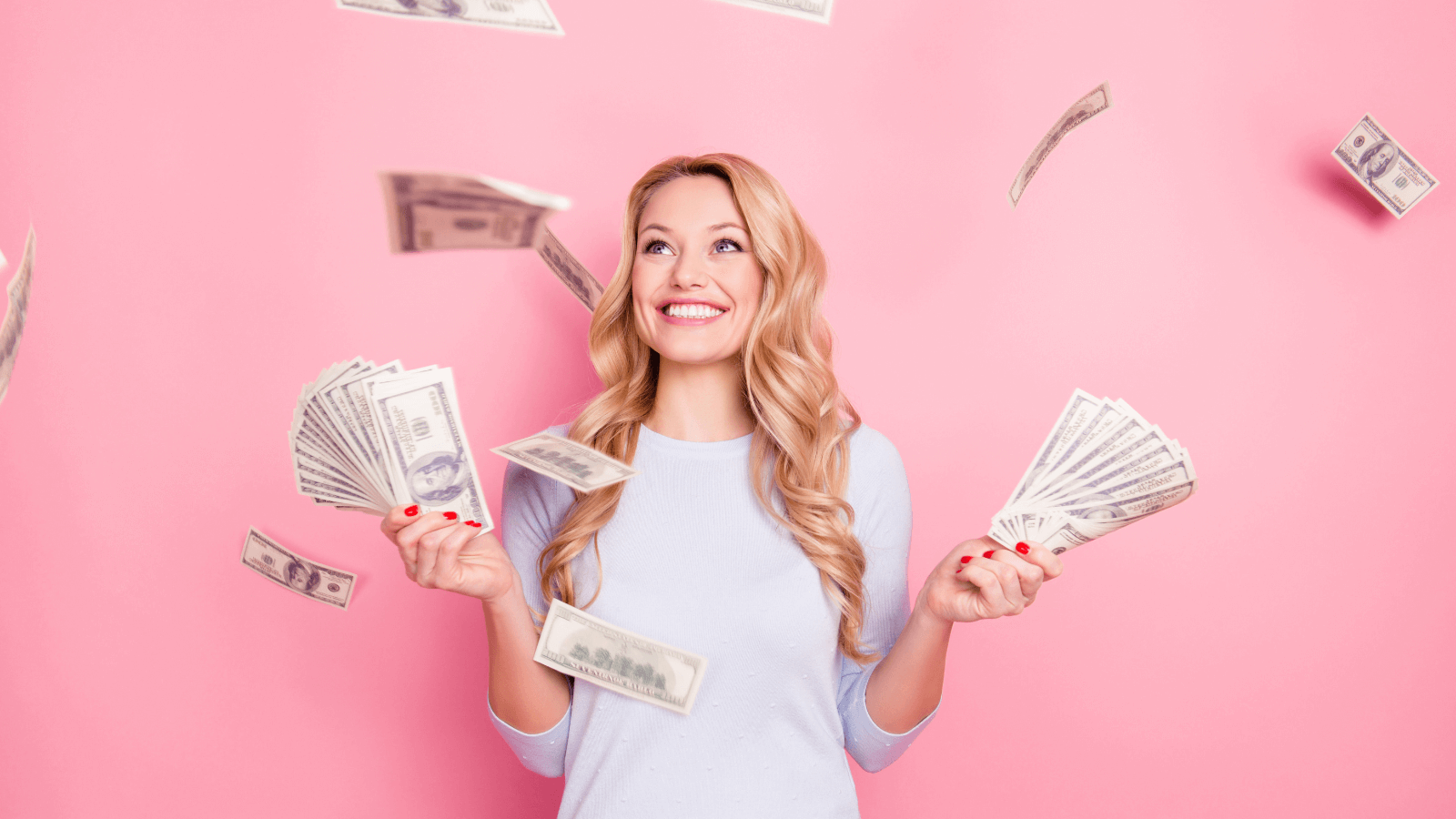 We list the top 15 best jobs that pay 300K a year in 2023. Top 15 Best Jobs that Pay 300K a Year
Second Job Search? Discover the 21 Hidden Gems in the Job Market You Haven't Considered
Here are the best 21 second jobs you didn't know existed with high pay in 2023. Discover the 21 Hidden Gems in the Job Market You Haven't Considered.
Top 15 Navy Jobs Making Waves in Paychecks and Demand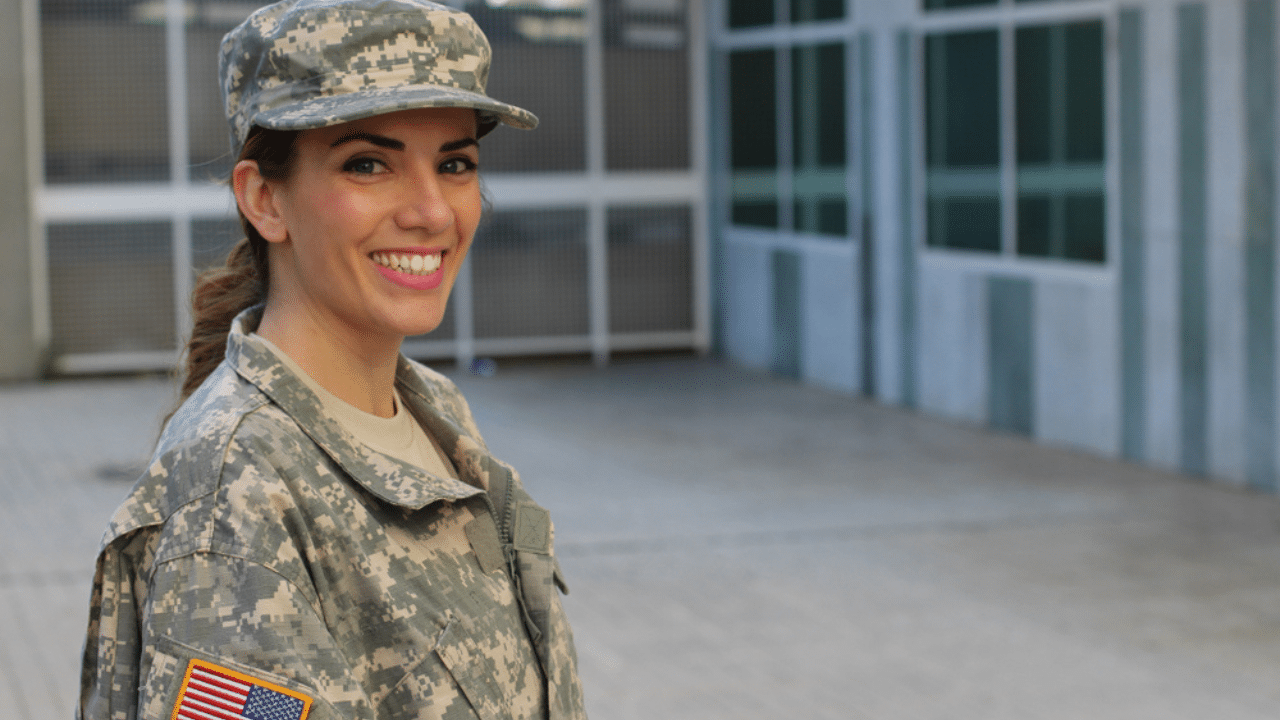 Here are the Top 15 Navy Jobs Making Waves in Paychecks with High Demand
Pitfalls and Warnings: Avoiding Costly Mistakes When Purchasing Your Tiny Home
We share the hacks to ensure you avoid costly mistakes when purchasing your tiny home. Pitfalls and Warnings: Avoiding Costly Mistakes When Purchasing Your Tiny Home
John-Paul Cody has been an avid online seller for years, across platforms including eBay, Mercari, Craigslist, and more. He has a Bachelor's Degree in Economics from UNC Chapel Hill, and works in data analytics and marketing.