If you have anxiety, finding the right job can feel overwhelming.
So we compiled an in-depth list of the best 41 jobs for people with anxiety, to make your career search simple!
How Anxiety Impacts the Job Hunt?
Anxiety affects over 40 million Americans over the age of 18, according to the ADAA.
If you experience persistent worry and fear about common situations, picking the right job is vital to a stable career. Luckily there are tons of wonderful professions well suited for people with anxiety.
Key elements in a job that'll limit anxiety include:
Low stress
Flexibility
Predictability
Each of the careers below have some mix of these elements, making them excellent jobs for people with social anxiety or anxiety.
Here Are Some Artistic Jobs for People with Anxiety:
Chef
Food is undoubtedly one of the best parts of life. Chefs have the luxury of cooking delicious meals and experimenting with brand new dishes.
Despite these perks, working in kitchens is often fast paced and even stressful at times. However, sharing tasty meals with customers and seeing their reactions makes all the effort worth it to a chef.
Aside from that, chefs also find enormous fulfillment and peace during the cooking and preparation process.
Average Salary: $44,549 (Glassdoor)
Freelance Video Editor
With the advent of social media platforms like YouTube and Instagram, video creation is at an all time high. As a result, job demand and wages continue rising for this skillset.
Video and film are digital art forms, requiring technical expertise to unlock full creative potential.
Key responsibilities of film editors involve uploading video footage, layering visual effects, and creating a cohesive story that resonates with viewers.
Since video editing is 100% computer based, editors have tons of work flexibility including: traditional positions, remote work, and part time freelancing.
For these reasons, video editing has all the makingings of low stress work, a great option for people with anxiety.
Average Salary: $57,284 (Glassdoor)
Baker
Baking is a wildly popular hobby, many dream of turning into their full time gig. Within baking there are several disciplines: pastry chef, bread baker, and bakery chef.
Despite their differences, each baking profession produces fluffy flour based foods.
Baking can be labor intensive work, but the heavenly smells and low stress atmosphere makes up for it. Endless samples of freshly baked treats never gets old either.
Average Salary: $33,585 (Salary.com)
Writer
Every industry needs talented writers. Marketing depends on copywriters, medicine depends on medical and technical writers, and the communications industry needs journalists.
Writing can also be a highly creative job depending on the project.
In fact, effective storytelling is all the rage in the marketing and business world, which requires tremendous writing skills.
Average Salary: $50,601 (PayScale)
Graphics Designer
In our internet driven world, the graphics design field is booming. Some popular projects include: posters, vehicle wraps, infographics, ads, web graphics, and signs.
Designers utilize computer software to develop clean and crisp visuals. There are tons of options depending on industry and location preferences, as well as remote work opportunities.
Average Salary: $45,894 (PayScale)
Here are Some Outdoor Jobs for People with Anxiety:
Land Surveyor
Land surveyors help map and measure plots of land. Before breaking ground on construction projects, land surveyors analyze the area to ensure it's suitable for building and follows city code.
Surveyors spend most of their time walking building sites, operating measurement equipment, and drafting up projects.
It's an excellent career for outdoorsy types who prefer independent work, making it a great option for people with social anxiety.
Average Salary: $67,022 (Indeed)
Landscape Designer
Professional landscaping can completely transform an outdoor space. Landscape designers provide plant recommendations, project plans, and suggestions for complementary yard elements like furniture and decorations.
Sustainability is one of the more popular design themes, in which projects minimize negative environmental impact and attempt to improve the natural space.
For many people, working among nature and greenery is soothing and even therapeutic.
Average Salary: $49,874 (PayScale)
Park Ranger
Instead of a cubicle, what if your office was Glacier National Park or Yosemite National Park. This is the reality for park rangers, who act as their guardians.
Day to day responsibilities include monitoring the grounds for rule breaking, writing reports, and conducting investigations.
The tranquility of nature is scientifically proven to reduce stress, which is huge for people with anxiety.
Job openings are rather competitive given the opportunity to work in such beautiful places. For this reason, it's recommended to volunteer or work part time initially to build your resumé before shooting for a full time position.
Average Salary: $40,168 (PayScale)
Field Researcher
A field researcher spends less time in the lab and more time collecting data samples at research sites. The job requires a willingness to get your hands dirty and frequent travel.
Without capturing accurate samples, experiments can't answer the new and exciting questions being asked today.
It's a fantastic option for people with anxiety, due to the interesting projects and predictable job responsibilities.
Average Salary: $40,014 (PayScale)
Florist
An average day for a florist involves pruning flowers, handling new shipments, and creating stunning floral arrangements.
A recent study by the American Society for Horticulture, found that frequent exposure to flowers reduces anxiety and stress. Try finding a profession that gives you more opportunities to experience this benefit.
Flower shops typically see a lot of foot traffic, so be prepared to answer questions and exercise patience occasionally for indecisive customers.
Average Salary: $24,564 (Glassdoor)
Farmer
Without farmers, the foods we love wouldn't be possible. Farmers feel immense satisfaction in raising high quality produce and livestock for communities.
Chefs and other customers frequently share their appreciation, and often showcase farms in branding and marketing initiatives.
Farming is hard, honest work, with endless opportunities to be outdoors. Due to the soothing effects of nature, agriculture work is ideal for individuals with anxiety.
Average Salary: $43,243 (Salary.com)
Plant Nursery Attendant
Plant nurseries store and raise flowers, trees, shrubbery, and exotic plant species. On an average day, attendants water plants, unload new deliveries, and occasionally answer questions from visitors.
If being outdoors is your thing, it's a great way to enjoy that interest in a low stress work environment. Exposure to plants also has proven psychological and stress relieving benefits.
Average Salary: $27,571 (PayScale)
Here are Some Night Jobs for People with Anxiety:
Truck Driver
Truck drivers constantly explore new places during their deliveries, and earn a respectable salary in the process.
Drivers often receive a hefty sign on bonus as well, due to increasingly high job demand (ranging from $1,000-$8,000)
Long stretches of driving can be tiring, but the predictability and independence make up for it. To get started, new truckers need to pass truck driving school and a drug test.
Average Salary: $60,839 (Indeed)
Night Auditor
A night auditor helps check in guests, process financial paperwork, and approve new hotel reservations. Most foot traffic occurs during the day, however support staff is still needed at night to facilitate occasional guest needs.
Social interactions are minimal at night hours, which help keep anxiety at ease. Overall, the job is slow paced and laid back if you don't mind working 3rd shift.
Many night auditors report having a decent amount of down time, allowing time to read or do something else.
Average Salary: $44,3879 (SalaryExpert)
Uber/Lyft Driver
Ridesharing is one of the most popular jobs in the gig economy revolution. Major characteristics of gig positions include flexibility and high demand services.
Uber and Lyft drivers provide transportation services to patrons anywhere and at any time.
Those who use this service will attest that rides are typically quiet, unless the driver and rider strike up a conversation.
For reasons like work flexibility and simplicity, ridesharing is an excellent job option for people with anxiety.
Average Salary: $32,104 (Indeed)
Night Shift Security
Working night shift security isn't for everyone, but it's easy to get started and very active. Nighttime security guards patrol the grounds of businesses, watch security systems, and occasionally answer questions about the facility.
For people affected by social anxiety, interaction with others is minal at night but of course some human contact is unavoidable.
Night security services are always needed, so there will never be a shortage of employment opportunities.
Average Salary: $28,800 (Glassdoor)
Night Janitor / Commercial Cleaning
The majority of businesses prefer cleaning and sanitizing to be done during non-business hours, meaning many positions are night shifts.
It might not be glamorous work, but it's still essential for restaurants, schools, hospitals, and other businesses to function.
It's a great job for people with anxiety, due to the predictable, methodical work. Most businesses are empty during night hours, allowing janitors to clean in peace while listening to music or podcasts.
Although cleaning can be labor intensive at times, the work environment is very low stress.
Society will always need cleaning services, so finding work is rarely a problem.
Average Salary: $24,038 (Glassdoor)
Here are Some Helping Other People Jobs for Individuals with Anxiety:
Fitness Trainer
Helping others learn to exercise and eat right is an incredibly rewarding mission. In addition to demonstrating exercises, trainers also monitor client progress and offer information on musculatory systems.
Socializing with others is pretty common for this job, however trainers consistently praise the career for its low stress. It's a terrific job option for people who are health conscious types themselves.
Average Salary: $62,000 (Salary.com)
Teacher
Teaching is a great option for individuals with anxiety due to its predictability and flexibility. A typical day includes lesson planning, teaching students, grading, and communicating with parents and colleagues.
During moments when workloads start to weigh on teachers, there are support systems including administrators, colleagues, and online groups.
Luckily the workdays follow a steady routine with consistent work hours, consistent responsibilities, and the opportunity to teach the same content each year.
Average Salary: $56,892 (Indeed)
Therapist
Therapists spend their time diagnosing mental health disorders, meeting patients, and creating customized treatment plans. It's life changing work for patients and involves frequent problem solving.
Therapists are constantly improving their ability to analyze behavior and thought patterns, which can even be applied inwardly.
People gravitate to this career who have a strong interest in healing others and exploring human psychology.
Average Salary: $45,722 (PayScale)
Dog Boarding/Dog Daycare Worker
At kennel facilities, workers take care of the pups, clean crates, and talk with clients. It's a very active job that'll keep you moving throughout the day.
Spending time with dogs relieves stress, and makes life feel more meaningful. A study published in the Journal of Vascular Interventional Neurology, found that pet owners had a significantly lower risk of heart attack than non pet owners.
This job has very few opportunities to trigger anxiety, due to minimal social interactions and the therapeutic nature of animals.
Average Salary: $22,022 (Indeed)
Nanny
A nanny spends their days caring for children on a full-time basis, unlike babysitting which is part-time. Days can be challenging, but watching children grow up and enjoy life makes up for it.
Common responsibilities involve preparing meals, organizing educational activities, and cleaning and dressing the children.
The work environment is the client's home which is usually an upscale and peaceful environment, great for people who struggle with social anxiety.
Average Salary: $29,412 (Glassdoor)
Here are Some Detail Oriented Jobs for People with Anxiety:
Actuary
An actuary utilizes statistics and math to assess insurance risks. It may not sound wildly thrilling, but this career touts some impressive benefits.
In fact, actuaries were ranked in the top 10 best careers in 2019, due to increasingly high job satisfaction and salary.
Actuarial work is best suited for math minded individuals, but people from different backgrounds can still excel in this career.
Actuaries take a series of exams in their early years, requiring them to stay brushed up on industry best practices and terminology.
In summary, it's well known to be a low stress job that tackles interesting problems. Don't miss these other high income skills.
Average Salary: $94,200 (PayScale)
Editor
Editing is a vital step of any writing project, ensuring content error free and easy to understand. There are plenty of job opportunities in the field, especially in journalism, law, health care, real estate, travel, and marketing.
Editing gigs offer flexibility for remote work and even work hours, allowing editors to start their day earlier or later.
With predictable work and a flexible schedule, editors are excellent career options for those dealing with anxiety.
Average Salary: $53,084 (PayScale)
Computer Programmer
Programming is one of the fastest growing careers today, due to career benefits, industry demand, and high earning potential. Programmers write code to create apps, websites, software, businesses, automations, and more.
Believe it or not, people can teach themselves computer programming and break into the field without a college degree. It takes tons of commitment and discipline, but self taught developers are out there.
More and more tech companies like Apple, Google, and Netflix are waving the college degree job requirement as well. Other methods for learning include bootcamps (accelerated learning programs) and university.
Computer programming is notoriously introvert friendly, with plenty of opportunities to work collaboratively too.
Average Salary: $92,016 (Glassdoor)
Museum Worker
Museums are places of wonder and discovery. They also act as guardians for items we want to preserve from our past. Museum workers help maintain exhibits, interact with patrons, and catalogue museum assets.
Most cities have a healthy collection of museums, making it possible to find a museum that workers find personally interesting, whether it's focused on history, culture, modern art, archeology, environmental awareness, etc).
Museums can get busy at times; however, the atmosphere is far more relaxed than say a retail store, since the patron's only job is to quietly look around.
Helping to maintain historical artifacts and exhibits will keep you mentally stimulated and engaged each day.
Average Salary: $49,861 (PayScale)
Librarian
Librarians maintain order in libraries by re-shelving books, updating book catalogues, and helping visitors with questions.
We all know the golden rule in libraries is everything must be done quietly, which creates a perfect environment for people with anxiety.
Not only are libraries peaceful places, they are sources of imagination and wonder amidst the countless stories inside.
Average Salary: $66,355 (Salary.com)
Accountant
An accountant interprets various financial documents, such as budgets, tax returns, and finance reports. It's an analytical and math driven field, with rather limited amounts of human interaction.
For naturally curious people, accounting provides outlets to explore ways to save money and improve financial efficiency, which makes a huge impact on people and businesses.
Accountants earn great livings, which is a major selling point for this career.
Average Salary: $56,639 (Indeed)
Lab Technician
Lab techs spend most of their time maintaining record books, sterilizing glassware, and assisting with experiments.
Laboratories are relatively quiet and controlled environments, perfect for anxious people seeking a relaxed work environment.
Universities and medical companies offer a vast range of scientific projects, allowing lab techs to pursue work that personally interests them.
Average Salary: $34,769 (Glassdoor)
Here are Some College Optional Jobs for People with Anxiety:
Warehouse Worker
With the explosion of e-commerce, more warehouse workers are needed than ever to process, pack, and load shipments. High industry demand of course means plenty of job opportunities and increasing wages.
In addition, warehouse work doesn't require advanced education, which makes it easy to get started. An average day is fast paced and sometimes repetitive, but people with anxiety find comfort in predictable and routine work.
Average Salary: $33,020 (SalaryExpert)
Transcriptionist
A transcriptionist spends their time converting audio communication into written text. Healthcare and law industries heavily depend on this service.
It's a methodical and predictable process, which brings a relaxed vibe to your workdays.
To be successful, strong typing and listening skills are required in this line of work. This career has plenty of remote work opportunities, which is great for people who struggle with social anxiety and prefer working from home.
Average Salary: $40,233 (SalaryExpert)
Data Entry
As the amount of data collected increases, so does our need to process it correctly. Common data entry initiatives involve data accuracy checks, combining data sources, and entering records into spreadsheets.
Perks include work from home options, low stress tasks, and increasing job demand. Data entry is also an excellent gateway job into higher paying positions in the business and finance world.
Average Salary: $35,876 (SalaryExpert)
Ebay and Amazon Reseller
The days of brick and mortar companies are fading. However, each year eBay and Amazon drive billions of dollars in revenue by products shipped in from homes across the world.
I'm referring to online sellers, who buy and sell things online for profit.
It's an increasingly popular side hustle for people, and a full-time job for others.
Perks include being your own boss, enjoying the thrill of finding profitable items, and helping the environment by keeping used goods out of landfills.
Potential challenges involve occasional slow selling weeks, and some upfront investment is needed for inventory. Check out this full guide on how to make money on eBay, which includes a huge list of high profit items to target.
Average Salary: Varies
File Clerk
Organized and easily retrievable documentation is vital in businesses. Healthcare and law industries especially depend on these systems running smoothly to be successful.
Core responsibilities of file clerks include making copies, processing new paperwork, and quickly retrieving existing files.
Some will find this work tedious, but natural organizers feel right at home. It's the type of job that takes place "behind the scenes", perfect for someone with social anxiety.
Average Salary: $26,992 (Glassdoor)
Food Delivery Driver
These days, pizza delivery is just one of the ways to get food straight to your door.
Companies like Doordash, GrubHub, and UberEats disrupted the industry, and created opportunities for drivers to have more freedom and higher earning potential.
Workers can pick and choose their delivery schedules to maximize earnings (similar to Uber and Lyft drivers).
These services also offer no contact delivery options, which is great for people whose social anxiety would otherwise be impacted in those situations.
Average Salary: $26,880 (Indeed)
Produce Associate
The produce section is a major part of every grocery store. Fruits and vegetables have short shelf lives, which requires constant rotation and restocking to keep them fresh.
As a result, the daily routine is consistent and therefore unlikely to trigger any stress. Produce workers are always needed at large and small food stores, creating a consistent stream of job opportunities.
Average Salary: $17,932 (PayScale)
Here are Some Trade Jobs for People with Anxiety:
Carpenter
Carpentry has been around for ages, and represents one of the most popular trade jobs. On an average week, carpenters might work on repairing cabinetry and installing new doors throughout a new home.
Carpentry uses a wide range of tools and machinery, and requires close attention to detail. It's a suitable job for people with anxiety due work predictability and the fulfillment that comes from creating things.
Average Salary: $56,929 (Salary.com)
Massage Therapist
When people get stressed, messages are one the first things recommended by professionals. Obviously it's relaxing for the client, but the massage therapist also experiences some second-hand calming effects.
Massage sessions typically include peaceful music, candles, and very little socializing. It'll feel like a workout by the end, but the joy it brings to clients makes it worth it.
Average Salary: $57,696 (Indeed)
Plumber
Plumbers don't get the attention of more popular careers like medicine or engineering. However, this profession has unimaginable job security and tons of freedom.
Plumbers have a variety of responsibilities such as pipe and valve installation, resolving plumbing emergencies, and repairing water, sewage, and air systems. It's a natural fit for people looking for independent and hands on work.
Average Salary: $46,560 (Indeed)
Mechanic
With over 1.2 billion vehicles in circulation, mechanics spend their days identifying and repairing cars and trucks. They play a vital role in society by keeping our most popular transportation system running smoothly and safely.
Experienced mechanics will have plenty of job opportunities in their area, and be paid well in the process.
This line of work will keep your mind and body occupied, and provide plenty of opportunities to solve problems on interesting machines.
Average Salary: $58,570 (Neuvoo)
Construction Worker
Society wouldn't be what it is today without construction workers. From residential homes to massive highways, the construction industry has no shortage of interesting projects.
It's not easy work, but it's an excellent source of exercise and offers a sense of accomplishment upon completing major projects.
Construction is currently experiencing a worker shortage, so companies are paying higher rates than usual for this line of work. It could be a great fit if you enjoy working with your hands and spending time outdoors.
Average Salary: $34,528 (Glassdoor)
Conclusion
As you can tell, there are tons of excellent career options for those who experience anxiety. If you have any questions or comments, we would love to hear from you down below!
Top 15 Best Jobs that Pay 300K a Year in 2023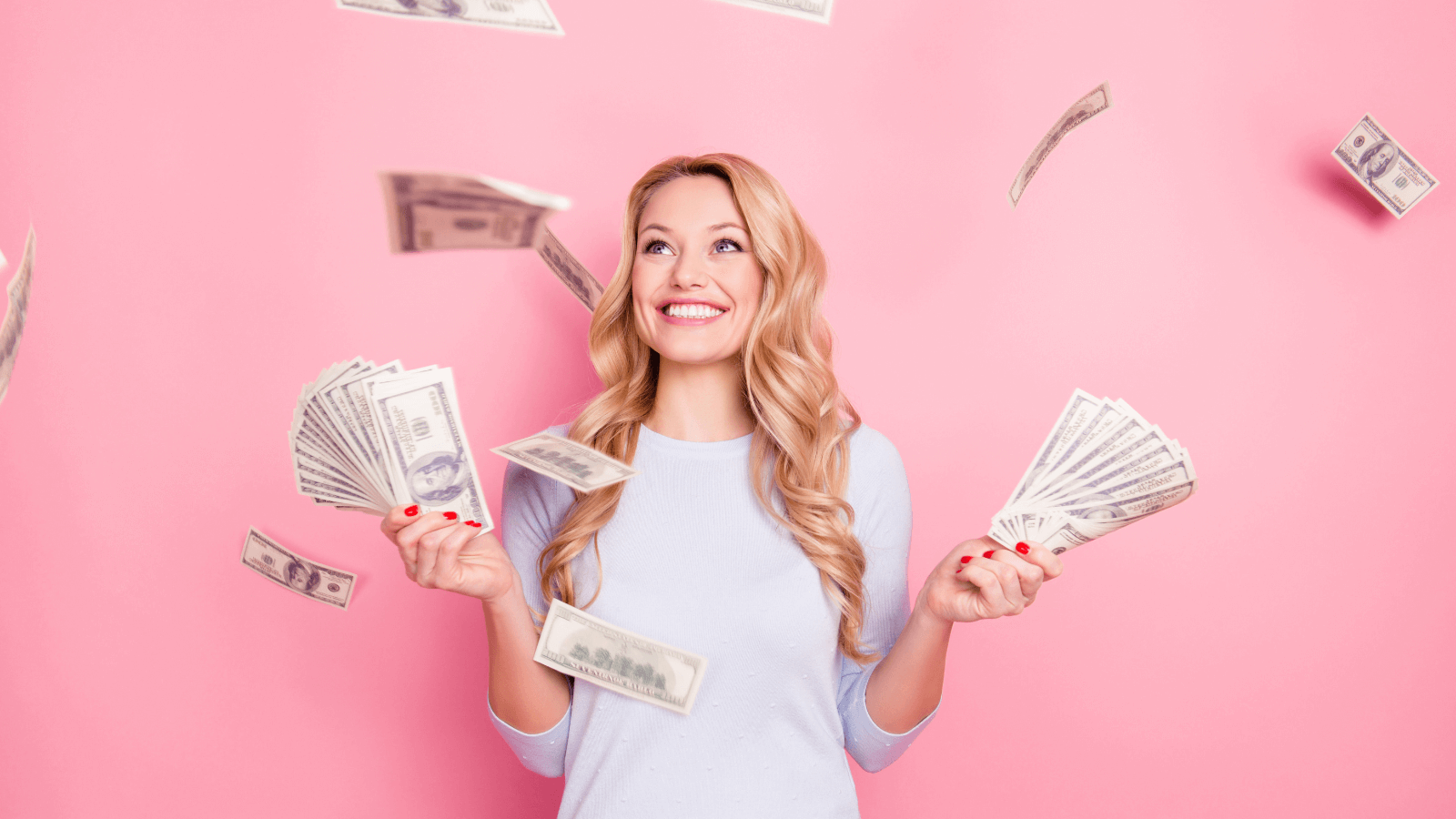 We list the top 15 best jobs that pay 300K a year in 2023. Top 15 Best Jobs that Pay 300K a Year
Second Job Search? Discover the 21 Hidden Gems in the Job Market You Haven't Considered
Here are the best 21 second jobs you didn't know existed with high pay in 2023. Discover the 21 Hidden Gems in the Job Market You Haven't Considered.
Top 15 Navy Jobs Making Waves in Paychecks and Demand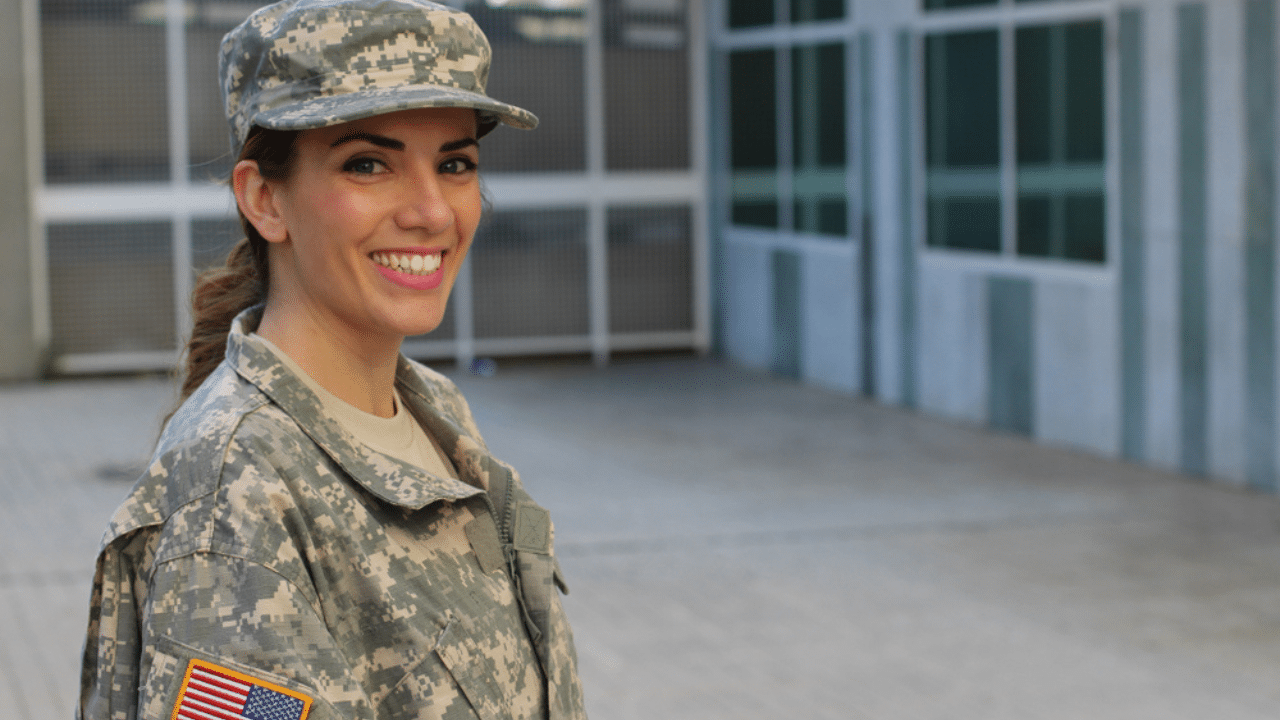 Here are the Top 15 Navy Jobs Making Waves in Paychecks with High Demand
Pitfalls and Warnings: Avoiding Costly Mistakes When Purchasing Your Tiny Home
We share the hacks to ensure you avoid costly mistakes when purchasing your tiny home. Pitfalls and Warnings: Avoiding Costly Mistakes When Purchasing Your Tiny Home
John-Paul Cody has been an avid online seller for years, across platforms including eBay, Mercari, Craigslist, and more. He has a Bachelor's Degree in Economics from UNC Chapel Hill, and works in data analytics and marketing.