Today I'm going to show you exactly how to make money on eBay for beginners, without skipping a step.
You'll also learn the most profitable things to sell on eBay, and extra tips to boost sales from a long time seller.
To give a sense of eBay's footprint in the e-commerce space, they generated over 10 billion dollars in 2019.
Account setup takes less than 10 minutes, and then you're ready to go.
Best Things to Sell on eBay
With 182 million buyers on eBay, you can sell almost anything.
But when you consider shipping costs and category competition, it turns out there's a short list of items that sell exceptionally well on eBay.
Here are High Profit Items to Sell on eBay:
Cards & Comics – basketball, baseball and Pokemon cards sell like crazy
Video Games – vintage games sell the best
Shoes – collectable shoes, everyday shoes, and even incomplete pairs
Jewelry – costume jewelry sells extremely well
Camera Gear – lenses, lights, bags, and cameras
Popular Toys – board games, Lego items, Nerf items, action figures, dolls, and vintage toys
Jackets – leather jackets, puff/down jackets, and vests
Sports Equipment – golf clubs, baseball bats, and tennis rackets
Vinyl Records – certain records sell for hundreds if not thousands of dollars
Remotes – smart remotes, bed remotes, old electronics remotes
Don't miss the extended list of best items to resell for profit for unbelievable profits.
Here are 3 Bonus Categories that Beginners Overlook.
Broken Items
Believe it or not, there's a huge market for stuff that doesn't work anymore. Broken cameras, watches, game consoles, laptops and guns fetch great money on eBay.
Broken phones are especially popular. In fact, over the last few months over 60,000 broken phones were sold on eBay!
Reasons People Buy Broken Items on eBay:
Extract working parts for repairs
Extract working parts to flip or recycle for profit
Some folks enjoy repairing broken things, such as hobbyists and tinkers
Use in sculptures and artwork
Discontinued Cosmetics
Everyone has a few favorite health and beauty products, whether it's shampoo, lipstick, moisturizer, lotion, cologne, or perfume.
For various reasons, companies occasionally end production on a cosmetic line, sending loyal customers scrambling for the remaining supply.
When supply cuts off, prices naturally increase to match demand. Long time users will pay double or triple the original price for discontinued products.
Large batches of discontinued cosmetics are commonly found at liquidation companies, thrift stores, online cosmetic auctions, and brick and mortar clearance shelves.
Seasonal Items
Seasons greatly influences buying trends. Think about it. How many bathing suits fly off the shelves in December vs May? How many tubes of sunscreen sell in May vs December?
In-season items sell faster and at premiums, while off-season items sell at discounts.
The same concept also applies to holidays such as 4th of July, Halloween, Thanksgiving, Christmas, and Valentines Day.
How to Create Amazing eBay Pictures
According to Meero, 90% of online buyers believe photo quality is the most important deciding factor to purchase.
Let's look at a side by side comparison, and see if the experience feels any different.
Not only does the image on the left cast the product in a poor light, but customers will wonder where the unprofessionalism ends (will packaging and customer service be bad quality too).
Photo quality will make or break selling clothing online or anything for that matter.
For these reasons, beautiful photos are vital to your success, so keep these tips in mind.
Great eBay Photos Have these Elements:
Clean background – A cluttered background distracts buyers from your product, and comes across unprofessional. Instead, use a clean backdrop in your pictures like hardwood floors, carpet, brick, or neutral colored walls.
Excellent lighting – Natural light works best, due to its balanced and warm effect. Indoor lights are the next best option, positioned so the product is fully visible for buyers.
Multiple angles – Photograph each side of your products to bring transparency to listings, and instill confidence in buyers. Plus your inventory will be fully documented, which can come to the rescue for "product wasn't as described" claims.
Effective product positioning – Lighting and backdrops won't save an item that still needs sprucing up. Before taking photos, do a quick spot check and get rid of any dust, hair and dirt. Items should look their best, just like photographers do for kids on picture day at school.
How to List on eBay for Max Visibility
Since the mobile app has a more streamlined interface, most sellers upload listings this way, but computers work too.
Seasoned sellers have few tricks up their sleeve to generate more visibility on their products, which means more sales. Let's dive into those tactics so you can drive more people to your eBay items.
Use Plenty of Keywords in Titles and Descriptions
Keywords are product modifiers that customers use during the buying process.
For example, keywords for a bicycle might be "mountain", "six speed", or "bmx". Make your listings appear for more searches by adding keywords to your product titles and descriptions, which increases purchase likelihood.
Utilize "Item Specifics" Feature
eBay allows sellers to add extra details to their listings, which buyers use to filter searches.
If sellers don't declare this information, eBay typically excludes your product when filters are applied, reducing your chances of winning the customer.
Popular item specifics include type, brand, color, style, model, material, and size.
Price Competitively
Determining selling price is a big part of listing. Mispriced items either never sell or sell instantly meaning they were underpriced.
To determine an item's market price, start by searching it in on eBay and filter by "sold listings". Sold listings show what the market is actually paying for something (see below).
After analyzing sold listings, you'll recognize a range of price points for the low end, average, and high end. Setting your price on the high end leads to higher payouts but slower sales, and vice versa.
Unless there's a strong reason for auction style pricing, the majority of sellers use Buy It Now to avoid the uncertainty of auction pricing.
Offer Free Shipping
Many sellers avoid free shipping thinking they'll lose money, but in fact the opposite is true. From a buyer's perspective, free shipping is table stakes in the Amazon era we live in. So much so, many people won't buy online without it.
On the flip side, some sellers fear they'll make less on sales with free shipping.
In reality, sellers who offer free shipping simply build these costs into the final price. Resulting in sellers benefiting from free shipping without sacrificing profit.
The alternative option is calculated shipping, preferred by sellers who ship heavier items or don't want to risk underestimating shipping costs.
List Consistently
Long time sellers believe that eBay's algorithm rewards sellers who upload listings consistently, rather than sporadically – even if the numbers work out the same.
For example, instead of someone listing 14 items on Monday and not listing again that week, they would list 2 items each day during the week.
eBay has not confirmed this algorithm feature, but countless sellers have identified this trend.
The eBay Shipping Guide (for Max Savings)
Ebay sellers have access to heavily discounted shipping rates with major postal companies like UPS, Fedex, and USPS. On average, sellers save 12-35% on postage through eBay.
Shipping Options for eBay Sellers
Free Shipping – No visible cost added
Calculated Shipping – Customer's location is used to determine shipping price
Flat Rate Shipping – Seller sets shipping price during listing process, so the customer's location isn't factored in
Local Pickup – Customers pick up their order in person
Global Shipping Program – Allows buyers from anywhere in the world to purchase your items
Weight and box choice play the biggest role in determining shipping cost.
Use the graphic guide above to determine the most cost effective shipping option based on weight and box size. If you earn money as a teen on eBay, it's a good idea to partner with a parent to help drop off packages at the post office.
A shipping conversion wouldn't be complete without talking shipping supplies. Use these tips to save even more money on shipping.
Ways to Save Money on Shipping Supplies:
Become a collector – We come across shipping supplies all the time. Common sources include online purchases, in person purchases, and birthday gifts. Rather than tossing out these boxes, store them for future eBay shipments. Friends and family are great resources to help you collect as well.
Free supplies from stores – Big box stores like Target, A.C. Moore, and Walmart throw out boxes everyday after unloading merchandise. Most days you'll find a mountain of shipping supplies behind these stores. Check around in your area until you find a place that allows people to take that stuff, and then load up!
Free shipping supplies from USPS – Sellers can claim unlimited free boxes, bubble mailers, and tape from USPS if used for USPS shipments. Place an order on the USPS website and it'll arrive in a few days.
How to Build Trust on eBay (Seller Feedback Tips)
Providing excellent customer service will accelerate your eBay success.
Feedback was created to be a public scorecard of your trustworthiness as a seller for customers, fellow sellers, and eBay themselves.
When making purchase decisions, customers will always consider your feedback score. Depending on your seller rating, buyers will either feel more interested or less interested to purchase.
In this way, new sellers occasionally struggle getting early sales because they lack feedback – a.k.a a visible track record of great business.
Even sellers who make this a full time gig rather than a second job, continue to take feedback seriously.
How to Build Seller Feedback Quickly as a New Seller
Include thank you notes with orders – Thank you notes are a personal touch that makes you stand out from the competition. For example, "If you're happy with your purchase, please consider sharing your feedback on eBay, it's greatly appreciated. Thank you!"
Focus on low price point items – Early on, sellers should create as many feedback opportunities as possible, which means sales. Inexpensive items are the easiest to sell initially, since customers aren't as cautious at low price points. Beginners can quickly rack up feedback by specifically listing inexpensive items for quick sales. After receiving around 10 feedback, customers will be comfortable making large and small purchases.
Always leave buyer feedback – Be the first to make a move, and leave 5 star feedback for the buyer. Customers will feel more inclined to return the favor and leave feedback for you as the seller.
Here are Some Extra Tips to Boost Your eBay Sales
Use Multiple Sourcing Streams
Imagine for a moment you are trying to catch lightning bugs outside. The bugs are profitable items, and the net is your sourcing strategy (i.e. strategy to find items).
If we only sourced from thrift stores, our net would be tiny. With a small net, we'll catch fireflies occasionally, but it's more work and results in fewer wins.
Alternatively, if we sourced from online auctions, estate sales, liquidations, and thrift stores, suddenly the net multiplies in size. With a wider net, catching fireflies takes less effort and happens a lot more.
The metaphor might seem trivial but the logic holds true. Use a wide variety of sourcing strategies, and you'll have no shortage of profitable items.
Join the Community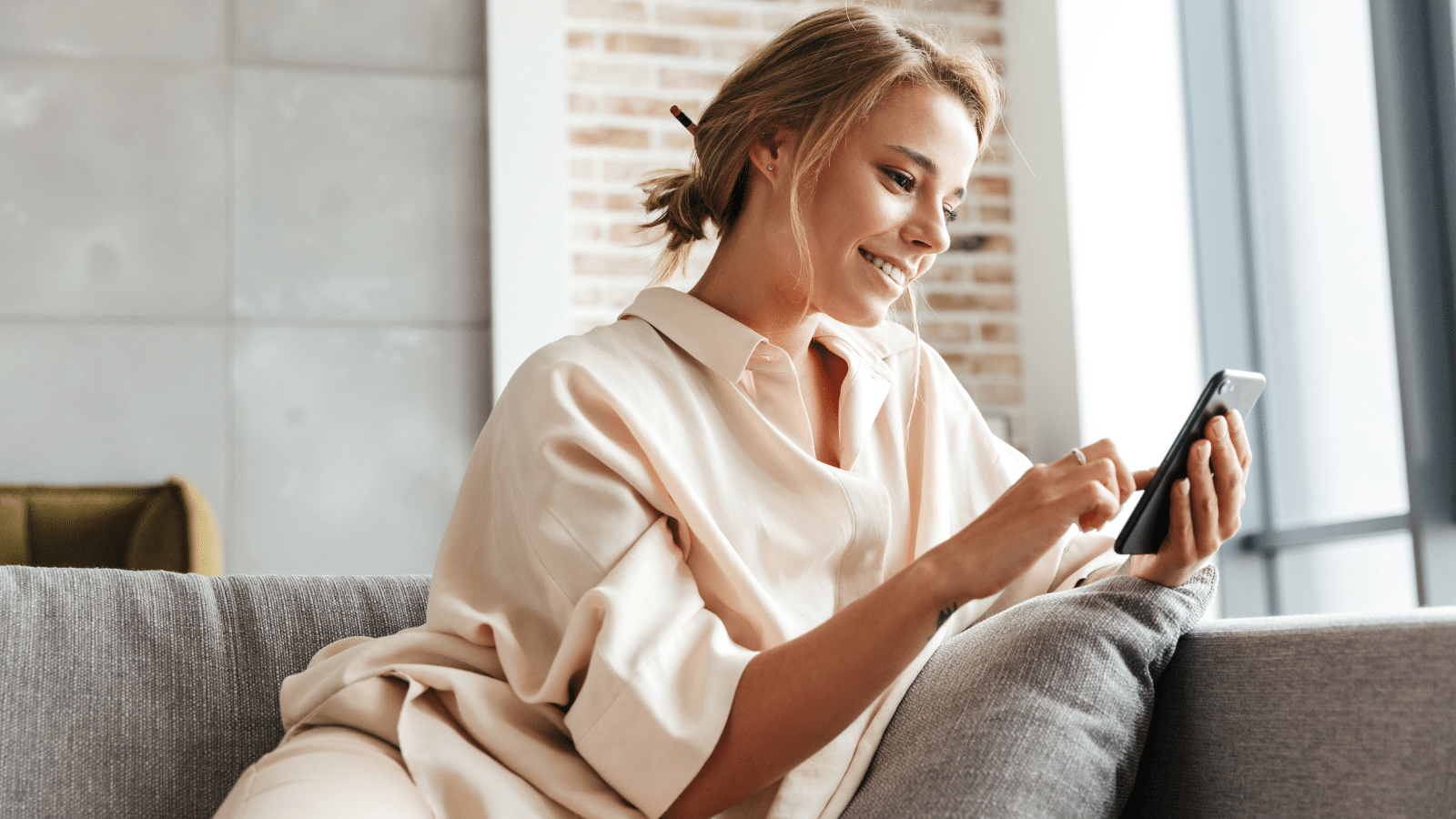 I've learned a tremendous amount from other sellers in the community, such as new BOLO items, strategies to deal with customers, and how to reduce shipping costs.
These insights helped light the way on my Ebay journey, and allowed me to achieve more. It's also highly motivating to hear about successes and big flips from other sellers.
Great Ways to Join the eBay Community:
Subreddits – These are forums on Reddit dedicated to eBay. My favorites are r/Flipping, r/Ebay, and r/DumpsterDiving
Youtube Channel – Craigslist Hunter, Hustle at Home Mom, and Nurse Flipper are excellent
Sellers Groups – There are tons of active seller groups on Facebook and Discord
Study Sold Listings Daily
eBay sold listings offer a wealth of information from marketplace trends to hot new brands. It's a game changing habit for sellers who source from thrift stores, yard sales, and estate sales, since there's never time to look up everything.
Successful sellers develop an eye for items worth selling. The larger your knowledge base of BOLO items (be on the lookout) the more impressive flips you'll find.
When studying sold listings, I start with a broad search like "running shoes" or "coffee mugs". Next, I enable sold listings to see true market prices, and then add a price filter to only show high end items in used condition (since it's rare to find new items in these places).
This generates a curated list of high end, used products sellers can memorize and leverage during future sourcing trips.
Wrapping Up
Ebay is an incredibly powerful ecommerce platform. Whether your goal is an extra $300/month or a million dollar warehouse operation, the opportunities are endless.
We answer every question, so if you have any questions or comments, we would love to hear from you down below!
Top 15 Best Jobs that Pay 300K a Year in 2023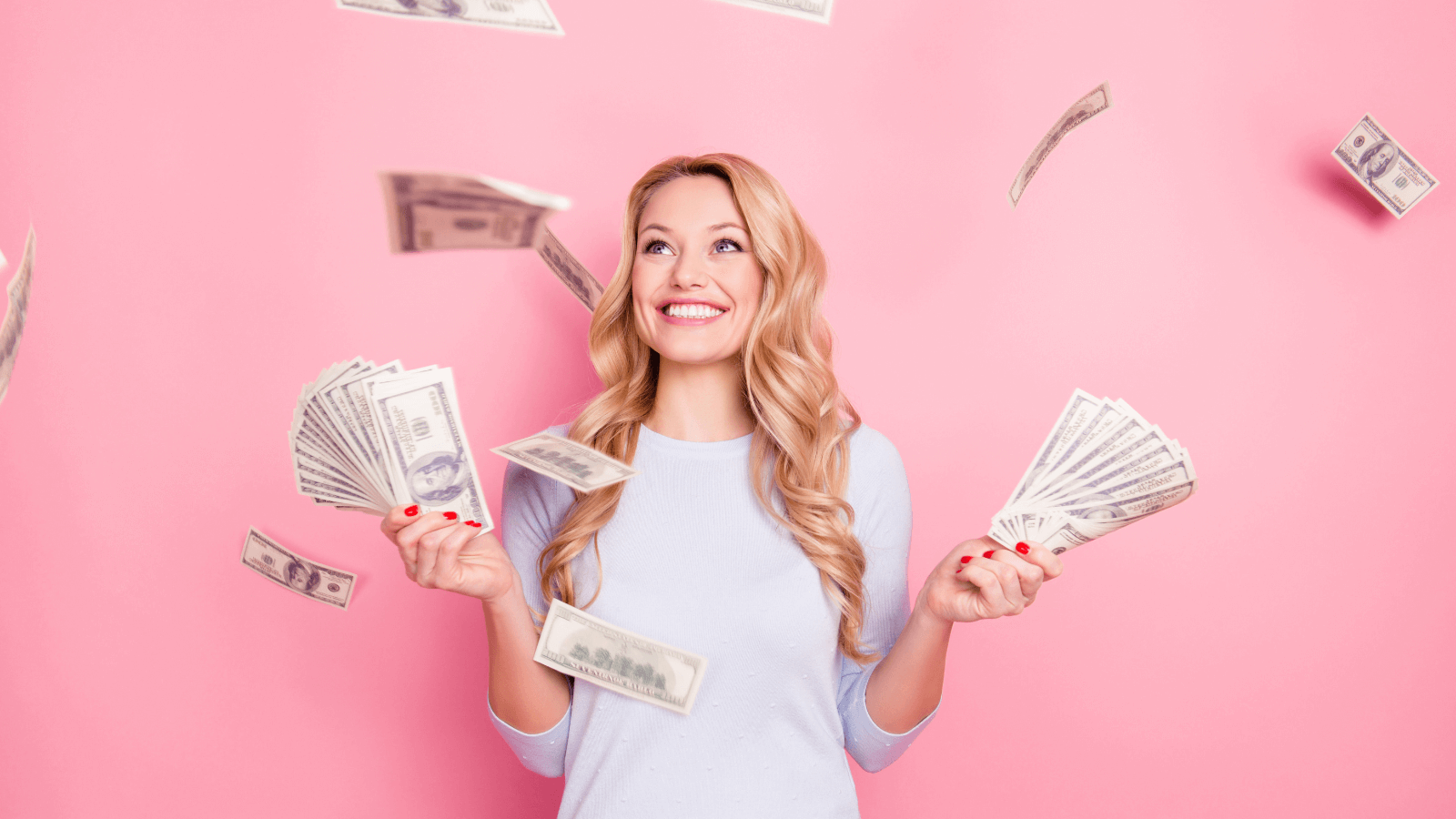 We list the top 15 best jobs that pay 300K a year in 2023. Top 15 Best Jobs that Pay 300K a Year
Second Job Search? Discover the 21 Hidden Gems in the Job Market You Haven't Considered
Here are the best 21 second jobs you didn't know existed with high pay in 2023. Discover the 21 Hidden Gems in the Job Market You Haven't Considered.
Top 15 Navy Jobs Making Waves in Paychecks and Demand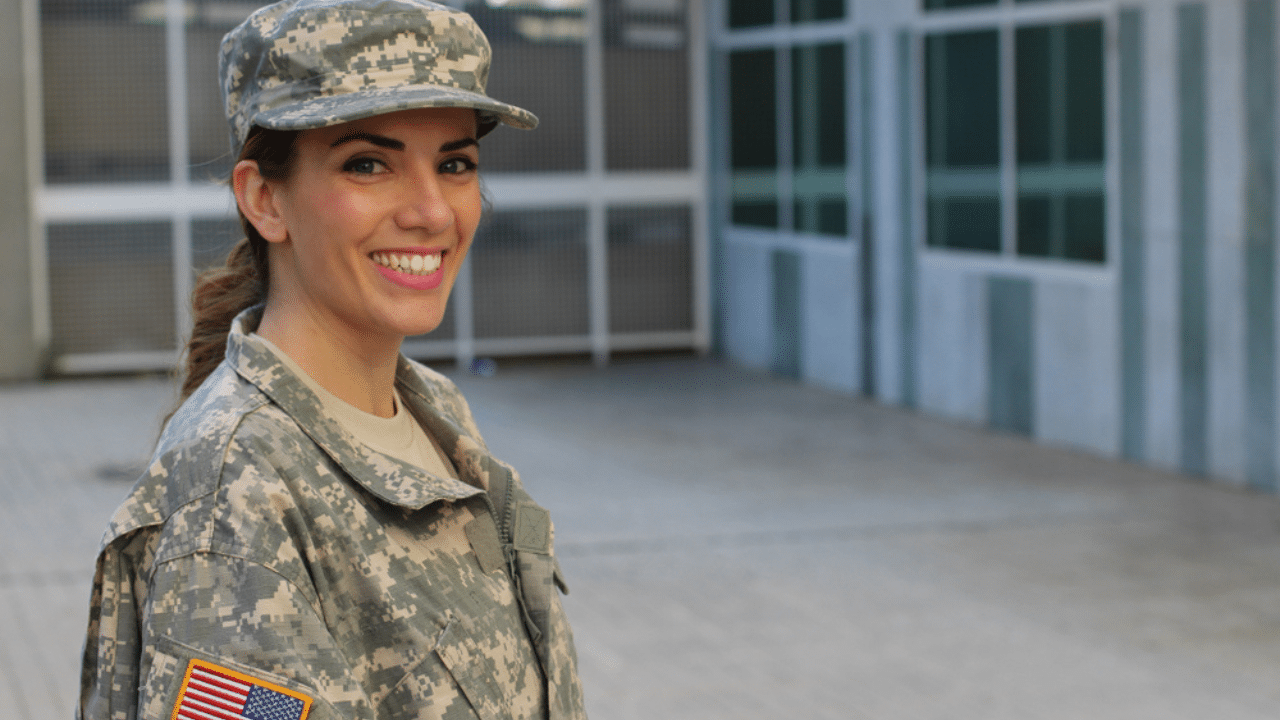 Here are the Top 15 Navy Jobs Making Waves in Paychecks with High Demand
Pitfalls and Warnings: Avoiding Costly Mistakes When Purchasing Your Tiny Home
We share the hacks to ensure you avoid costly mistakes when purchasing your tiny home. Pitfalls and Warnings: Avoiding Costly Mistakes When Purchasing Your Tiny Home
John-Paul Cody has been an avid online seller for years, across platforms including eBay, Mercari, Craigslist, and more. He has a Bachelor's Degree in Economics from UNC Chapel Hill, and works in data analytics and marketing.