Knowing what to look for at thrift stores can be challenging when getting started.
To simplify the process for you, I compiled a list of the absolute best items to resell for profit after having sold hundreds of items on eBay and Mercari over the years.
Discontinued Food & Drink Flavors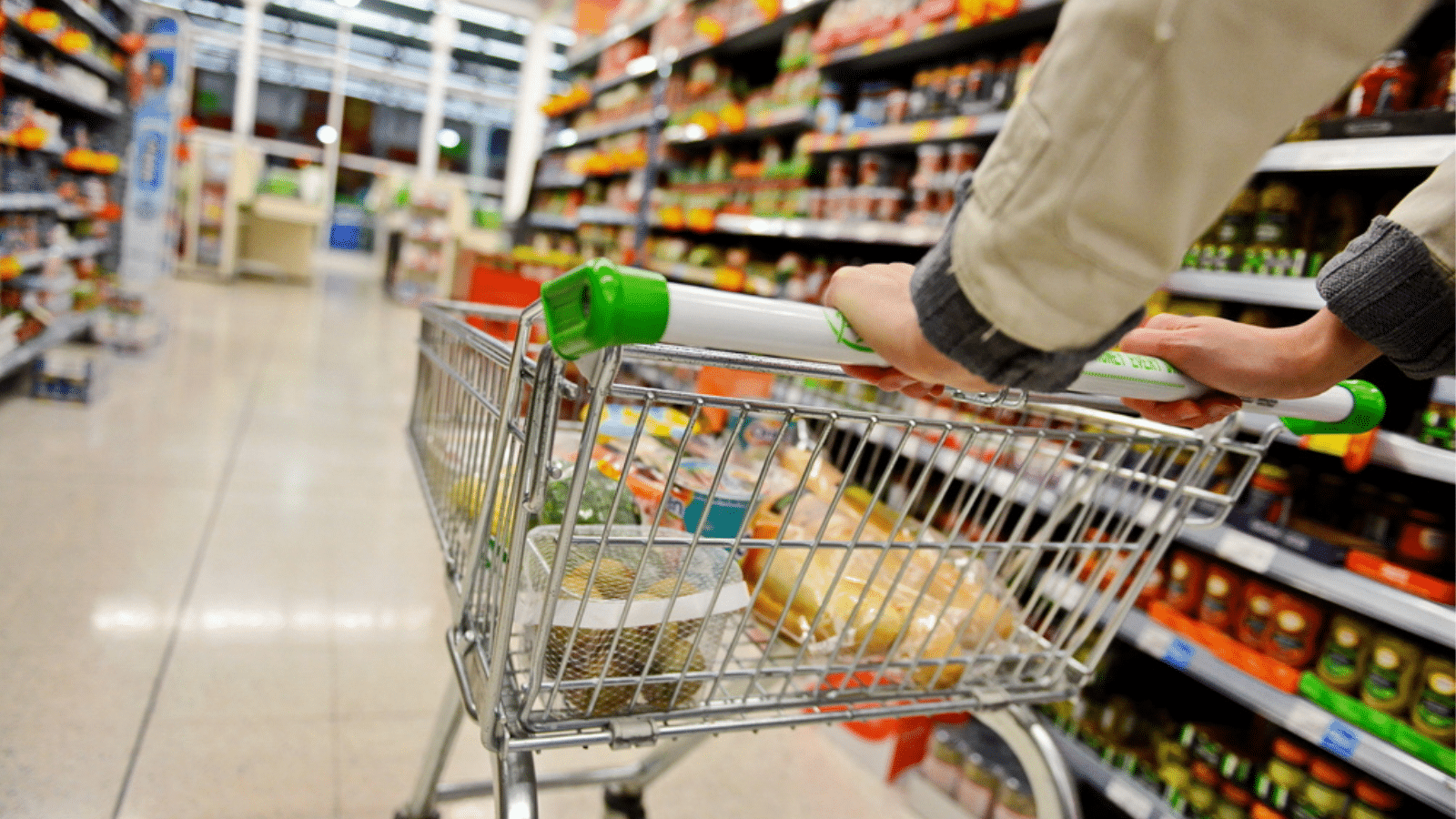 We all have favourite foods and drinks. But what happens when they suddenly get discontinued? In a matter of days, the prices grow exponentially as the remaining supply dwindles.
For example, a pack of 6 recently discontinued Monster Energy Drinks (Khaos Flavored) sold for $130 on eBay, that's over $20 per discontinued drink!
Candy flavors, chip flavors, and drinks flavors are discontinued more often than people realize, and almost always creates a significant pricing gap in the market.
These days, learning how to sell on eBay for beginners is a snap, so don't hesitate to get started.
Winter Jackets
When it comes to selling clothing online, jackets usually have higher price tags than other items.
Consumers typically pay larger sums for their winter coats because they last a long time, plus the fact they are often made with higher end materials such as goose down feathers.
For these reasons, jackets are one of the best items to resell.
Here are several jacket brands with strong resale value on eBay and other platforms: Barbour, Schott, Rab, Harley Davidson, Avirex, Pendleton, Arc'teryx, and Fjallraven.
Funko Pops
Funko Pops came out in 2010 and took the world by storm.
In the last 90 days on eBay, over 406,000 Funko Pops have been sold, with the most expensive Funko selling for over $15,000.
Most new sellers don't realize that one of the best strategies to selling fast on eBay is to target items with high sales volume, such as this toy.
Funko Pops are small vinyl figures made to look like the characters we know and love from movies, games, shows, and real life. These days there are more places to sell Funko Pops than ever before.
There are more than 8,000 different Funkos to date, and more being added every day.
Seasonal Items
What do swimming pools, pumpkin spice candles, and talking Santa Claus decorations have in common? Their market price doubles or triples in a matter of days once their season arrives.
Even better, every part of the year has several in-season items to watch out for.
Resellers can take advantage of these spikes in buyer demand by stocking up on seasonal items during off season and putting them out for sale when their time of year rolls around.
Remote Controls
TV remotes are probably the first thing that comes to mind when we think remote control.
However, there are thousands of electronic devices that use remotes, some such as the Sleep Number Mattress remote regularly sell for $100+.
Remote controls are easy to lose and stop working after a while. When this happens, people rarely go out and buy a new TV, stereo system, or sleep number mattress, instead they simply replace the remote.
With more than 90,000 remote control sales on eBay alone in the last 90 days, remotes continue to be a great seller.
Today, there are more websites to sell stuff than ever, so make sure you at least brush up on the other platforms.
Limited Edition Items
Limited release items have become one of the biggest disruptors in the reseller space over the last few years. Everyday new items are released by major artists and businesses in limited quantities to create scarcity to drive prices up.
If you're still asking "what to resell", try these specific brands below.
Reselling Supreme, Hot Wheels, and Starbucks are several example brands that regularly release limited edition items like coffee tumblers, model cars, book bags, shirts, jackets, lighters and more.
To some, limited edition items are viewed as investments and others status symbols.
Regardless, in many cases the retail price and market price leave a large profit percentage for resellers.
Fortunately, limited edition items sell great across the majors platforms like Poshmark, Mercari, and eBay.
Unusual/Uncommon Apparel
Parachute pants, Coogi sweaters, and vintage levi jeans are a couple examples of uncommon apparel items.
Selling these items might seem counterintuitive, because we probably think who would pay lots of money for parachute pants or Coogi sweaters?
Well, that's one of the beautiful things about selling online, the market size includes millions of people, and to some these items are wanted simply because they are rare and unique rather than mainstream.
If you sell clothes on eBay, you'll see this trend all the time.
When it comes to packaging clothes to sell, make sure you're following the best strategy to save the most money.
Discontinued Health & Beauty Products
We all have several favourite health and beauty products, whether it's cologne, shampoo, lipstick, moisturizer, lotion, or perfume.
Unfortunately companies sometimes halt production on a cosmetic line, which sends loyal customers into a frenzy for the remaining supply.
That's why discontinued health and beauty products are some of the best resale items.
Long-time users will pay double or triple the original price for discontinued products.
Shoes (New Releases & Pre-Owned)
Everyone knows you can make money reselling shoes, but most don't realize just how much is possible.
Exhibit A: a couple months ago I picked up this old pair of Nike bowling shoes for $8, and after some light cleaning flipped them for $171 a week later. Selling shoes on eBay isn't difficult once you learn a few shoe restoration tricks.
Exhibit B: I grabbed this pair of Nikes from a local garage sale in the summer for $15 and sold them a month later for $180.
Electronics, Vintage & New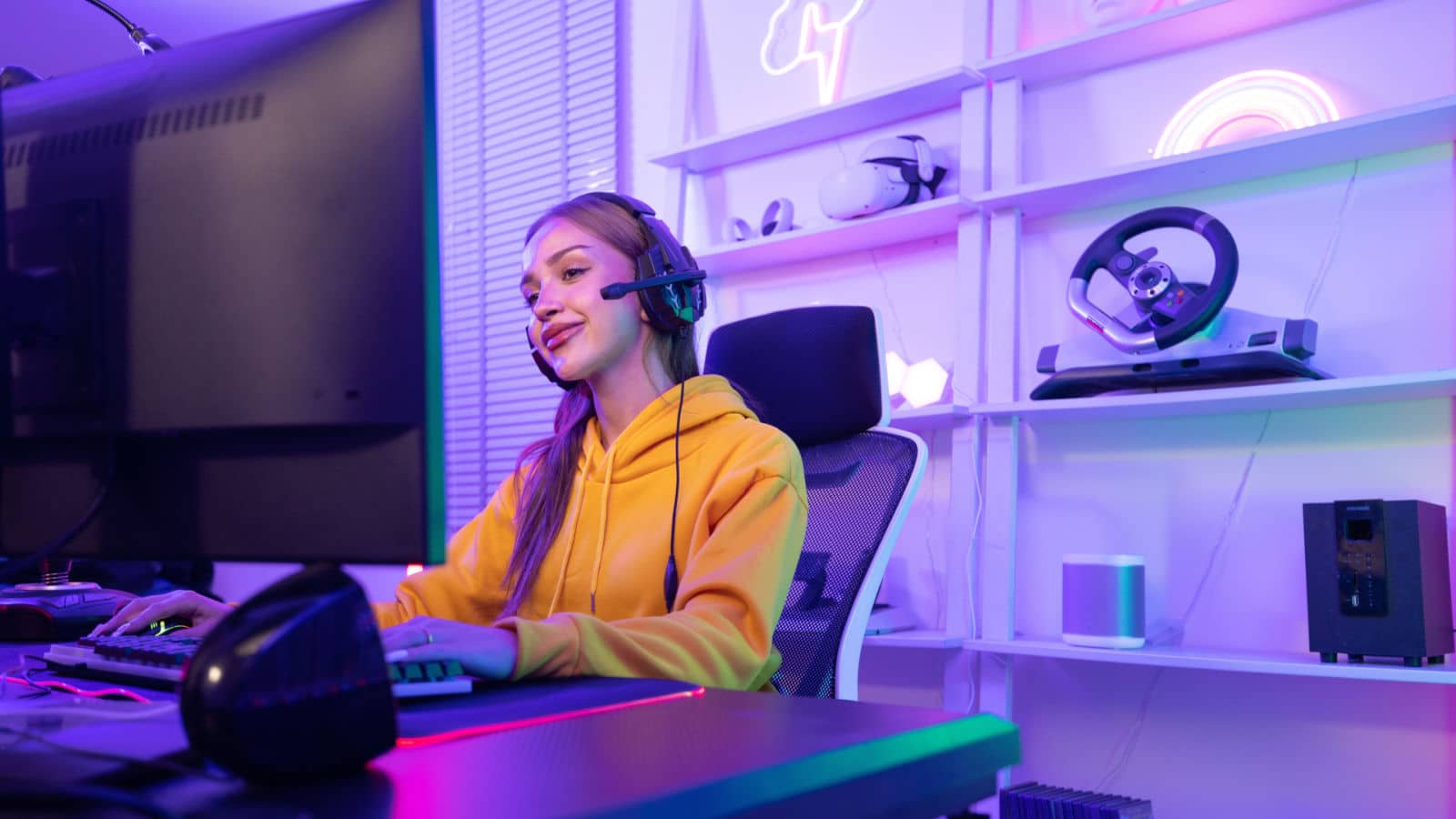 Electronics hold their value better than people realize, especially old and vintage electronic devices.
For example, most people toss out old VHS players without knowing they have strong resale value to people who enjoy watching VHS-only movies or family videos stored on VHS.
Recycling old computers and other electronics for cash is a viable option too.
Home & Auto Tools
Tools hold their value extremely well, especially certain tool brands like Snapon which seem to go up in value rather than down sometimes.
Part of the reason tools resell so well is because they last a very long time, and people don't mind buying used tools as long as they work. Selling silver flatware can be highly profitable as well.
Sports Equipment
Every sport requires some type of equipment. Serious athletes want to take their game to the highest level possible, which means buying the best equipment.
For example, some of the highest end baseball bats like Demarini and Louisville Slugger regularly sell for over $500. In the last 90 days, nearly 1,000 used baseball bats were purchased for over $250 on eBay alone.
Printer Ink
Anyone who owns a printer knows these 2 things about printer ink, 1. it needs to be replaced often and 2. It's not cheap.
Resellers love selling ink because it has a high sales velocity (inventory moves quickly), shipping is inexpensive due to item size, and market prices are high.
Fortunately, printer ink is a common find at thrift stores and garage sales, because so many households and businesses use printers everyday. In fact, a recent study by Deloitte found that 62% of American households own a printer.
Textbooks
It's not uncommon for students to pay upwards of $100 to $150 per textbook during back to school season. Textbooks are a massive industry, so much so that many resellers sell textbooks exclusively.
Unsurprisingly, textbook prices hit their peak during July/August and December when students start new semesters and need new textbooks.
As with any seasonal business, textbook sellers move the most product during those months and frequently increase prices to match demand.
If you want to learn how to sell books on eBay, don't wait it's easier than you think.
Costume Jewelry
In the last 90 days, nearly 35,000 pieces of costume jewelry were sold on eBay alone.
There are many different kinds of costume jewelry including rings, necklaces, bracelets, earrings, broaches, and more.
Costume jewelry simply refers to jewelry that compliments an outfit. A variety of gemstones and metals are frequently used as well.
It's a popular product to resell because it's so plentiful and sells quickly when marketed correctly.
Broken Items
Many beginner and even intermediate resellers overlook this lucrative category.
Take a laptop for example, just because the screen is shattered doesn't mean the keyboard keys, RAM, motherboard, graphics card and laptop shell are not worth anything.
In fact, broken laptops can still fetch hundreds of dollars online!
Trading Cards & Comics
We all know that cards and comics can sell for good money online, but the amount of money is staggering.
Today, sports cards, trading cards, and comics are viewed as legitimate investments no different than investing in wine or artwork.
As with any form of investment there is a learning curve when getting started, but once single Pokemon cards started selling for hundreds of thousands of dollars, learning at least the basics became a must for resellers.
Furniture
Many resellers are scared away from selling furniture due to the bulkiness when it comes to shipping.
Fortunately, there are countless ways to economically ship/deliver furniture, and places to sell furniture locally.
Most sellers utilize Uship when shipping furniture which ends up being significantly cheaper than Fedex and UPS – in some cases as much as 50% less.
Most seller platforms offer options for local pick up as well to simplify the process.
Video Games & Consoles
Video games are always the first thing to go at garage sales, because they are cheap to ship, have consistent buyer demand, and still fly under the radar for many people who don't know their true value.For these reasons, buying and selling video games is a smart category to get into.
Keep an eye out for older games from consoles like NES, SNES, and Gamecube, these can go for hundreds of dollars.
Musical Instruments
One of the reasons selling instruments is so attractive on eBay specifically is due to the 5.85% final value fee (selling fees on other categories hover around 12%).
As a result, instrument resellers can keep more money in their pockets vs selling in other categories.
If you're just getting started in this category, it's best to target one instrument to begin with such as buying and selling guitars.
Many people wonder why are eBay fees so high, without realizing these low fee categories exist.
Common places to find musical instruments to resell include the Letgo app, Craigslist, pawn shops, the Nextdoor app, and local bands.
Automotive Parts
Automotive parts are the 3rd highest revenue generating product categories on eBay.
Some of the reasons car parts sell at such high volumes include: car upgrades/modifications, replacing parts after accidents, and car enthusiasts who buy car parts for decorations.
Not to mention, frugal car owners are buying parts from eBay as a strategy how to save money on car repairs.
For this reasons, thousands of ecommerce sellers exclusively sell automotive parts online, and even niche down to specific parts such as headlights and taillights.
Cars are one of the most expensive things we own, so the parts to construct them are naturally high priced as well.
Vinyl Records
Vinyl records are a staple item when it comes to thrift stores. But not only that, certain records regularly sell for hundreds and even thousands of dollars.
If you happen to be a record head, you probably already know some of the popular ones. But if not, eBay can help show you which records have stood the test of time and which haven't.
Rare and Newly Minted Coins
Part of the reason coin collectors have been around for so long is because the hobby continues to have great profit potential.
Not only can coins be rare like other collectables, coins are often made with rare metals such as gold, silver, and platinum which helps solidify the value even more.
In addition to flipping older coins, many people target limited edition coin releases such as American Eagle proof coins from the US Treasury as well.
NFTs
NFTs (Non-Fungible-Tokens) can refer to just about anything digital, such as drawings, game accessories, artwork, and more. Although the NFT space is still very new, most people have at least heard of them at this point.
Currently it's one of the most popular ways to earn money in the metaverse.
As with most technological breakthroughs there's serious money up for grabs among early movers. NFTs are bought and sold with cryptocurrency and exchanged through a digital wallet.
Since NFTs are digitized versions of assets like artwork, they are considered investments and therefore can be flipped for profit like any other asset classes.
Hats
Hats sell exceptionally well on eBay.
Types of hats that sell well include: vintage trucker hats, sports teams hats, cowboy hats, and snapbacks.
There's a strong vintage market for hats, similar to clothing. Plus, they are very cheap to ship which means higher profit potential.
My best hat sale was a Stetson Cowboy hat that I flipped for $90 from yard sale shopping.
Coffee Mugs
Coffee mugs are a fun item to resell, because they're commonly overlooked by most people despite having great resell potential.
In the last 90 days, over 1,900 used coffee mugs sold for $20+ on eBay! Many people like collecting coffee mugs and/or use them for decorations.
Starbucks "Been There Series" are incredible sellers to be on the lookout for. The most expensive one, the Disney Magic Kingdom version sold for $280!
Patches
Patches have been making a comeback, as people want to personalize bookbags, luggage, and jackets.
You can find patches all over the place at flea markets, thrift stores, and garage sales.
Plus, shipping on patches is virtually nothing relative to typical shipping prices, due their weight.
My favorite patches to sell are ones from brands with strong followings like Harley Davidson and 5.11 Tactical.
Bikes
Bikes are good things to resell, because the average price is quite high relative to other categories.
Not to mention, reselling bicycle parts can be a great way to still earn money on a bike that overall couldn't be sold.
The used bike market is massive, making up about 60% of bike sales on eBay alone.
Vintage bicycles make up a huge part of the used bike market, due to people who love the nostalgia factor.
Legos
Some resellers specialize in buying and selling legos exclusively.
Not only are there endless new releases, but there's a growing interest in older sets too. Bulk lego sales are also popular for enthusiasts working on custom projects.
In the last 90 days, over 390,000 lego sales took place on eBay, some of which $7,000+ individual sales.
Vintage Toys
Vintage toys are popular collectors items, especially big names like Barbie, Hasbro, Kenner, and Gi Joe.
Although older toys aren't always easy to value, most have inscriptions on the back of the toy, on a tag, or on the foot, that offer clues into what it is and when it was made.
Adding which decade the toy was created is a quick and easy way to boost visibility in online marketplaces, for buyers searching for specific timeframes.
Pans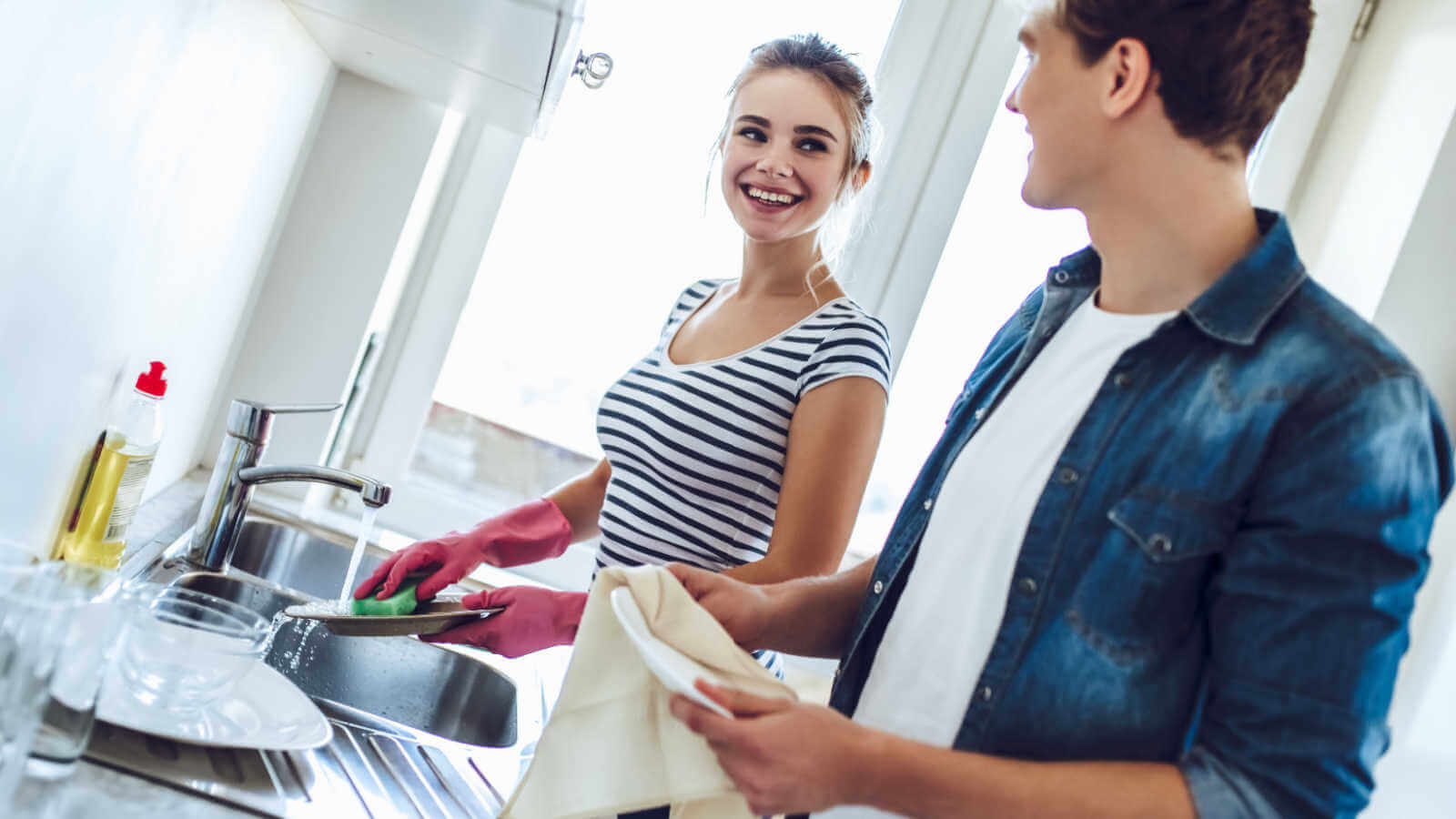 Cookware are reliable items to resell, because people will always need to cook. Certain brands hold their value incredibly well and will always sell fast online.
High dollar brands of pans include: All-Clad, Calphalon, Faberware, Revere, and Saladmaster.
Every thrift store has at least one aisle dedicated to cookware, so there could be a lot of profit potential once you learn the BOLO brands.
Top 15 Best Jobs that Pay 300K a Year in 2023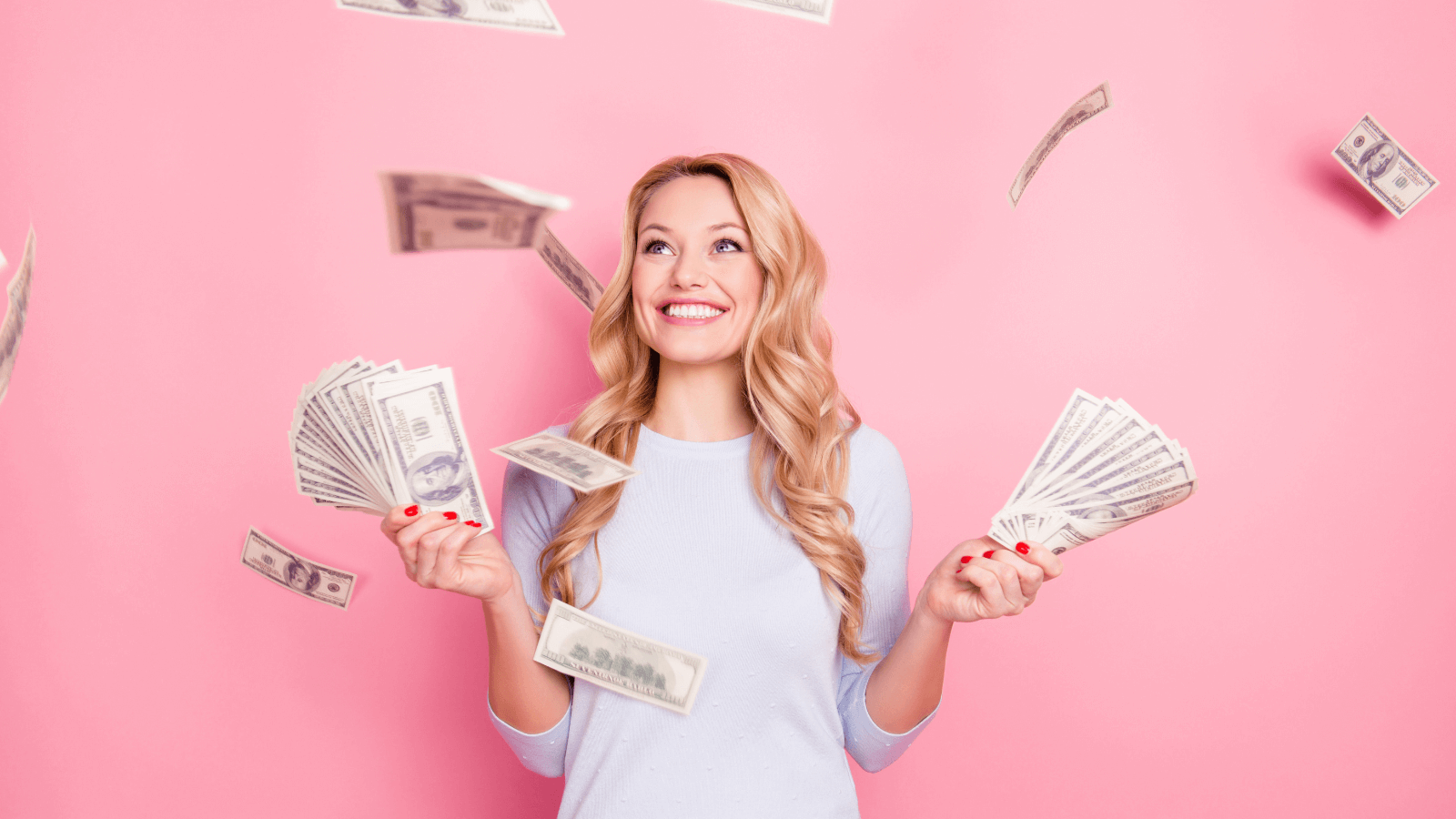 We list the top 15 best jobs that pay 300K a year in 2023. Top 15 Best Jobs that Pay 300K a Year
Second Job Search? Discover the 21 Hidden Gems in the Job Market You Haven't Considered
Here are the best 21 second jobs you didn't know existed with high pay in 2023. Discover the 21 Hidden Gems in the Job Market You Haven't Considered.
Top 15 Navy Jobs Making Waves in Paychecks and Demand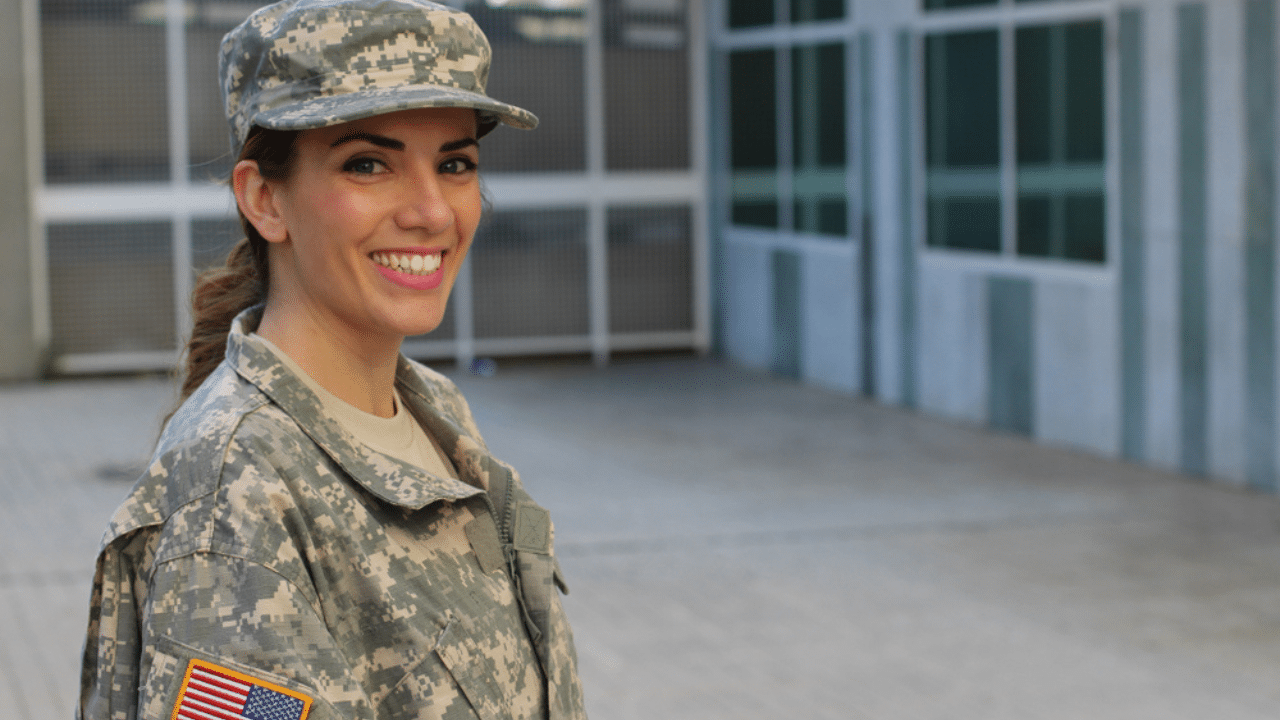 Here are the Top 15 Navy Jobs Making Waves in Paychecks with High Demand
Pitfalls and Warnings: Avoiding Costly Mistakes When Purchasing Your Tiny Home
We share the hacks to ensure you avoid costly mistakes when purchasing your tiny home. Pitfalls and Warnings: Avoiding Costly Mistakes When Purchasing Your Tiny Home
John-Paul Cody has been an avid online seller for years, across platforms including eBay, Mercari, Craigslist, and more. He has a Bachelor's Degree in Economics from UNC Chapel Hill, and works in data analytics and marketing.