The job market is rough, with one-third of Americans currently working more than one job.
Although it would be ideal to only work 9-5, the world of high-earning side hustles for men continues to grow, making it difficult to not explore the options.
If you want to build your income rapidly, these are the best side gigs a man can do. Although some of these might seem off the wall, each side gig is a fantastic way to make additional income.
Knife Sharpening
Knife sharpening is something many people do on their own time, but it can still be a great source of income for those who become a subject matter expert in the craft.
It takes about an hour to sharpen a set of knives, and a good sharpening job can easily be worth fifty dollars.
So although it can be hard to gain customers and find enough people interested in rural areas, if you're in a large city or heavily populated section of the country, you can easily find enough clients.
Potential income: $30 to $60 per hour
Time investment per gig: up to an hour
Potential customers: home cooks, restaurants, butcheries
How to get started: you'll need a knife sharpening setup and knowledge of the techniques to sharpen sets effectively. Posting knife sharpness testing videos on social media is an excellent way to attract customers.
Power-washing
A power washing service is an awesome way to make money while not requiring a large up front investment. You can charge $60/hour and power-wash someone's entire home exterior and driveway in less than five hours.
This service is highly valued because it instantly increases a property's curb appeal and ensures the house looks brand new.
Potential Income: $40 to $60 an hour
Time Investment per Gig: one to eight hours
Potential Customers: property owners
How to get started: start with some education on power washing basics online. Power washing utilizes chemical mixes for cleaning surfaces, and requires you know the right ratio of chemicals to water based on the surface. From there, buy or rent a power washer, and post before and afters to land the first client.
Print Laying and Framing
When people buy posters, artwork, or photography, they want to display it in a way that looks great in their homes.
People will pay even more to frame sentimental pictures and collectable artwork.
Potential income: $20,000 to $200,000 per year
Time investment per gig: less than an hour
Potential customers: artists, home decorators, people who have family photos.
How to get started: you should frame some of your own art or pictures, and advertise your skills on social media or local websites while continuing to learn framing basics in the meantime.
3D Printing On Demand
3D printers are extraordinarily popular right now since the idea of creating nothing from simple filament has limitless possibilities. Making money 3D printing is one of the leading side hustles of the decade.
With on-demand 3D printing you can turn a $5 piece of filament into a $35 product within half an hour.
3D printers give you the power of a manufacturing plant in a tiny footprint, no bigger than a pizza box.
Potential income: $10,000 to $100,000
Time investment per gig: at least half an hour
Potential customers: fandoms, company gatherings, weddings
How to get started: you'll need to buy a 3D printer, and then become skilled at converting images and items into 3D and then setting up your printer to create it.
Screen Printing
Screen printing is a printing technique that involves pressing thick inks on canvases, clothing, and other materials.
It's a more pricey side hustle to start (will need between $500-$2,000), but has massive upside potential.
Due to the expertise and upfront cost requirements, there are tons of business opportunities available in the screenprinting space, including styling aprons, flags, bookbags, binders, and shirts.
Potential income: $10,000 to $100,000 per year
Time investment per gig: 20 minutes to two hours depending on the detail and number of colors.
Potential customers: companies, local bands, and local artists.
How to get started: you'll need your own screen printing set up, which can cost between two to ten thousand dollars depending on how good of a setup you'll want. Start by screen printing your own designs, and then post these on gig sites and local advertising pages.
Working as a Notary
A notary acts as an impartial party during the signing of important documents to ensure they are handled in an honest and ethical manner.
Notary work is necessary in any society to guarantee people have their information signed off and properly certified.
Potential income: $72,000 a year.
Time investment per gig: less than five minutes
Potential customers: anyone who needs a certified signature
How to get started: applicants must be able to
Make sure they meet all state qualifications
Complete and submit an application
Pay state's filing fee
Get trained by an approved education vendor in some states
Pass an exam in some states
Complete fingerprinting and background check in some states
Receive commission certificate from the state
Get surety bonds in some states
File paperwork and bond with Notary regulating officials
Buy Notary supplies
Participate In Paid Medical Studies
Although it's an edgier way to make money, certain medical studies have insanely high payouts.
Many people don't realize medical study participants have a wide range of studies to choose from, so there are suitable options for anyone.
Not every study is invasive, nor does it mean you'll be at risk of medical issues. Studies range from sleep studies to trying out medical equipment like fitness bracelets or rings.
However, if you're willing to try new medications, a higher risk is associated with it along with a larger payout.
Potential income: $50 to $300 per day
Time investment per gig: several weeks to months.
Potential customers: pharmaceutical companies, exercise equipment companies, or food companies.
How to get started: the best option is to search on sites like craigslist that post local job and gig offers. If you know there's a large pharmaceutical company in your area you can also check their website.
Sell Digital Downloads
Developing digital products is an effective way to earn long-term passive income.
A digital download is delivered immediately after purchase, allowing you to make income without taking the time to create new products or ship anything to customers.
Alternatively, reselling video games is often a physical sales process even though it's technically a digital product.
Digital products are frequently sold on sites like Etsy, eBay, or even Amazon. Custom websites can also be created on platforms like Shopify and Wix. Popular downloadable content include things like:
Stock images you've created
DIY instructions
Recipes
3D printing directions
Potential income: $200 to $1,000 a month.
Time investment per gig: initial upfront time varies, but once created not additional time investment should be needed
Potential customers: hobbyists, DIYers, and 3D builders
How to get started: you need to have a clear view of what digital goods you can offer, and then list it on a site like Etsy and advertise for it.
Create Unique How-To Ebooks
How-to ebooks are one of the top genres on Amazon Kindle and continue to outsell categories like romance and thrillers.
People crave information on how to complete tasks, make stuff, or even change the way they live their life, and by selling it in ebook form, you can treat it like a digital download.
As a result, many side hustlers publish several ebooks a month, ranging from 5,000-30,000 words, and let platforms like Amazon handle the book marketing and selling side of things.
Potential income: at least $10,000 a year
Time investment per gig: six to fifteen hours
Potential customers: DIYers or hobbyists
How to get started: you need to be skilled at writing, and either learn how to edit and format a book or hire someone who can. Listing on Amazon Kindle is free and easy, but you need to advertise yourself.
Participate in Focus Groups
Focus groups help companies understand which products resonate well with their target audience, thus playing a role in building the future of large corporations.
This type of work is most popular in large cities, but due to the nature of the work the gigs are pretty unpredictable unfortunately.
Some focus testing groups hire part-time, but if you want your freedom and don't want to tie yourself to a single company, this might not be a great option.
Potential income:$50 to $100 per hour
Time investment per gig: an hour or two at most
Potential customers: food companies, game companies, and television brands
How to get started: look on local gig sites, and contact production and food companies in your area
General Handywork
Handywork is a fantastic line of work and ensures you'll never be bored or run out of projects.
Most get started with this side hustle on sites like Craigslist or local Facebook marketplaces. From there you can pick and choose the types of projects you want to work on.
Potential income: $20 to $50 an hour.
Time investment per gig: at least an hour.
Potential customers: generally anyone who owns a home
How to get started: you need to ensure you're proficient with the most common jobs like painting, hanging shelves, tile installation, and gutter cleaning for example. From there, start getting the word out that you're open to projects on social media and apps like Thumbtack and Nextdoor.
Lawncare and Landscaping
Lawn work is the most classic side hustle of all time, and is effective whether being used as a way to make money as a teen or a retiree!
Maintaining and taking care of lawns and yards is not only lucrative, but it doesn't come at the cost of a large investment of time and supplies.
If you don't have a riding mower, a push mower probably makes the most sense in the beginning while building your clientele. Upgrading to a riding mower will greatly cut down on the mowing time per house.
Potential income: $5,000 to $50,000 per year.
Time investment per gig: one to eight hours.
Potential customers: homeowners, property owners, and local businesses.
How to get started: you can either rent or purchase the equipment, and advertise yourself through means like lawn signs, or social media.
Website Design
Website design is not only a high income skill, but it also gives you the chance to work from home, set your rates, and be creative.
The learning curve is steeper with this skillset, however there are endless learning outlets such as FreecodeCamp, the Odin Project, Udemy Courses, Youtube videos, and community college courses to name a few.
According to USNews, software developers also rank #2 in the best 100 overall jobs, second only to physicians assistants.
Potential income: $75,000 per year
Time investment per gig: six weeks of going back and forth with a customer, on average.
Potential customers: local businesses, people who want to start businesses.
To get started in this line of work, you need to become skilled at website building, and advertise thoroughly.
Create an Online Course
Like an educational ebook, an online course offers the chance to make passive income after maybe a weekend or two of work.
Create courses on topics you are knowledgeable about, and offer them for sale at rates competitive for your industry.
Although it may feel tempting to go the easy route and do courses on commonly sought-out tasks, these markets are flooded. Several more unique topics might include:
Trendy Hobbies
Unique social skills
Complicated cuisine you can cook
Intensive projects that would take a while to complete
Projects you could have used help on when you started them
Potential income: up to $50,000 a year
Time investment per gig: 1-6 weeks
Potential customers: whomever your lessons are aimed at.
How to get started: you need to have unique knowledge on a topic, and then be able to convert this into a lesson and then post it on sites like Patreon or Etsy.
Car Detailing
Few things compare to sliding into a clean car. Car detailing service gives you the chance to clean and scrub down vehicles, making them look factory new.
Although car detailing is labor intensive, many people find it highly rewarding and even calming when making a gross vehicle sparkly clean.
There are countless ways to make money with cars. You can sell a vehicle to junkyards, advertise on your car for companies, or even sign up for Lyft.
Potential income: $1,000 a weekend
Time investment per gig: one to three hours
Potential customers: vehicle owners.
How to get started: you need a good shop vac, and a keen eye for detail. Posting before and afters on social media can help you become known.
Conclusion
Luckily, with side gigs, you can change your mind if you find that something isn't working for you.
Don't be afraid to try more than one type of gig until you discover one that makes a steady income and allows you to do work you enjoy.
Top 15 Best Jobs that Pay 300K a Year in 2023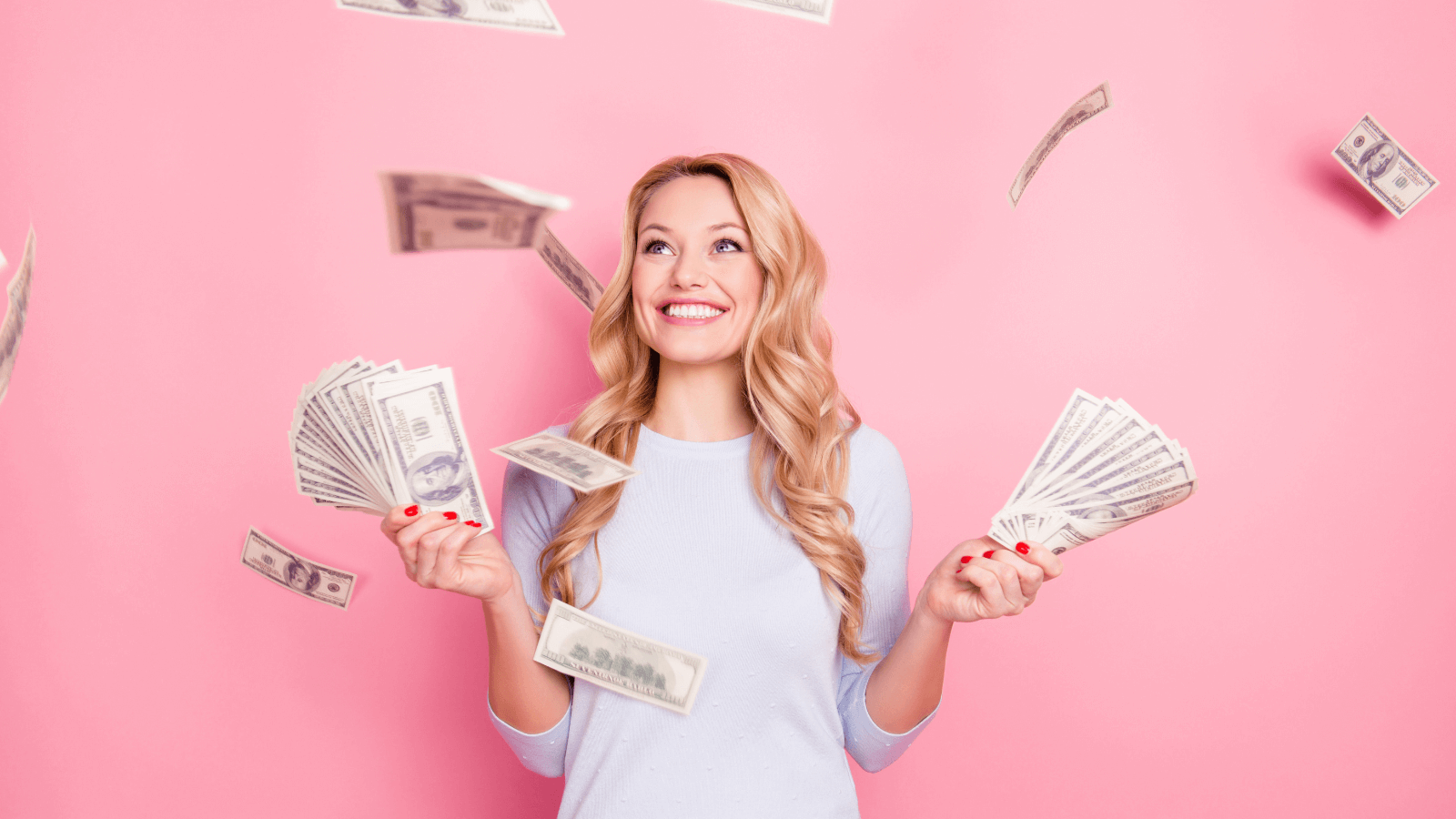 We list the top 15 best jobs that pay 300K a year in 2023. Top 15 Best Jobs that Pay 300K a Year
Second Job Search? Discover the 21 Hidden Gems in the Job Market You Haven't Considered
Here are the best 21 second jobs you didn't know existed with high pay in 2023. Discover the 21 Hidden Gems in the Job Market You Haven't Considered.
Top 15 Navy Jobs Making Waves in Paychecks and Demand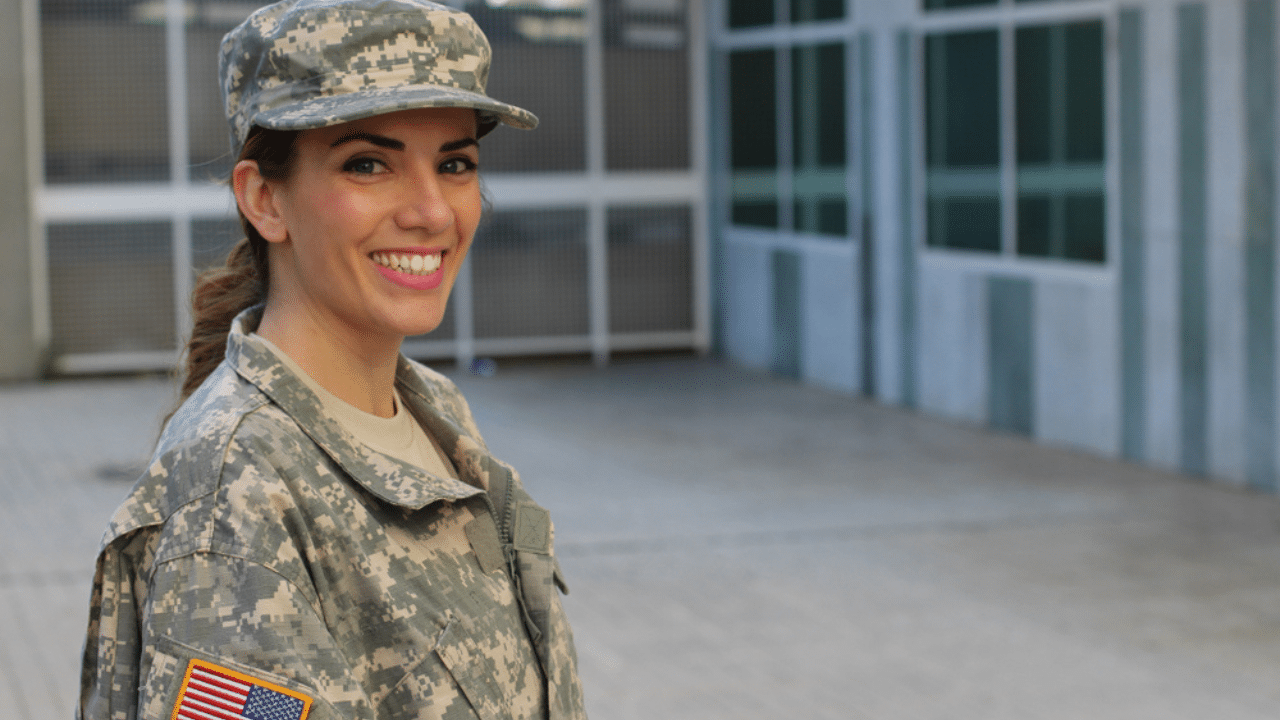 Here are the Top 15 Navy Jobs Making Waves in Paychecks with High Demand
Pitfalls and Warnings: Avoiding Costly Mistakes When Purchasing Your Tiny Home
We share the hacks to ensure you avoid costly mistakes when purchasing your tiny home. Pitfalls and Warnings: Avoiding Costly Mistakes When Purchasing Your Tiny Home
Erin is a business teacher and mother of three. When she's not in the classroom or fulfilling her obligations as an A+ hockey and lacrosse mom, she's working on her latest article.