Being in shape and getting ripped is one of the best things you can do for your body and health.
At the same time, there are plenty of opportunities to make money by being in shape. If you're asking how do bodybuilders make money, you're not alone.
You may ask that and how do fitness influencers make money. Today, there are plenty of chances to do so in some unique ways.
Here are 13 ways bodybuilders can make money.
13. Stylist
Fitness models and bodybuilders who compete in professional competitions need to look good. And that includes a good tan, great tan and even solid makeup.
If you want to make money in the industry, another option would be to become a professional stylist.
As an experienced bodybuilder yourself, you might be able to separate yourself from others since you know what bodybuilders and fitness models are looking for and be able to negotiate a higher salary.
Things you'll need to get started:
Air Brush – This will help you apply an even spray tan before competitions
Makeup Brush – Well-applied makeup helps highlight sections of the body
Scissors and Trimmers – Competitors will want to have all their hair in line
Clothing – Always have extra options and know your customers' sizes
Average Pay: $35,000 per year, and it could even be on the side (Glassdoor)
12. Open a Gym
If you have an entrepreneurial spirit and want to add to the question how much do bodybuilders make, you could use that to start your own gym.
What do you like about gyms that you've been to before? What don't you like?
A great part about this business is that you'll have a lot of experience as an end-user and can cater your business based on that.
You'll also serve as a great marketing tool for your company, based on how you look. This is a job with no uniform, but it's still important to look the part.
Average Revenue for a Successful Gym: $20,000 per month after about a year in business (Truic)
11. Fitness Blog Writer
If you have some writing chops to go along with your outstanding personal fitness, then you could consider starting a fitness blog.
Because you are working for yourself, this is one of the better jobs without a resume.
This could be a great way to not only share your story, but also market yourself for other jobs.
People love to read about interesting industries and stories. As a bodybuilder, you likely have some great stories to tell, and tips you can give on eating better and exercising the best you can.
Your topics could include:
Exercising – How much people should exercise and example routines
Eating – How to eat a balanced diet while building muscle
Vlogs – Video blogs that follow you in your journey (which is one of the more popular TikTok video ideas)
Interviews – You could have guest interviews on a range of topics
Tactic for Success

A blog is a great marketing vehicle. If you're starting a fitness blog, make sure to take advantage of every earning opportunity it provides. You can market your services as a personal trainer, a dietician or a model — all of which could push your earnings much higher.
Average Pay: $37,000 per year (Indeed)
10. Contest Coach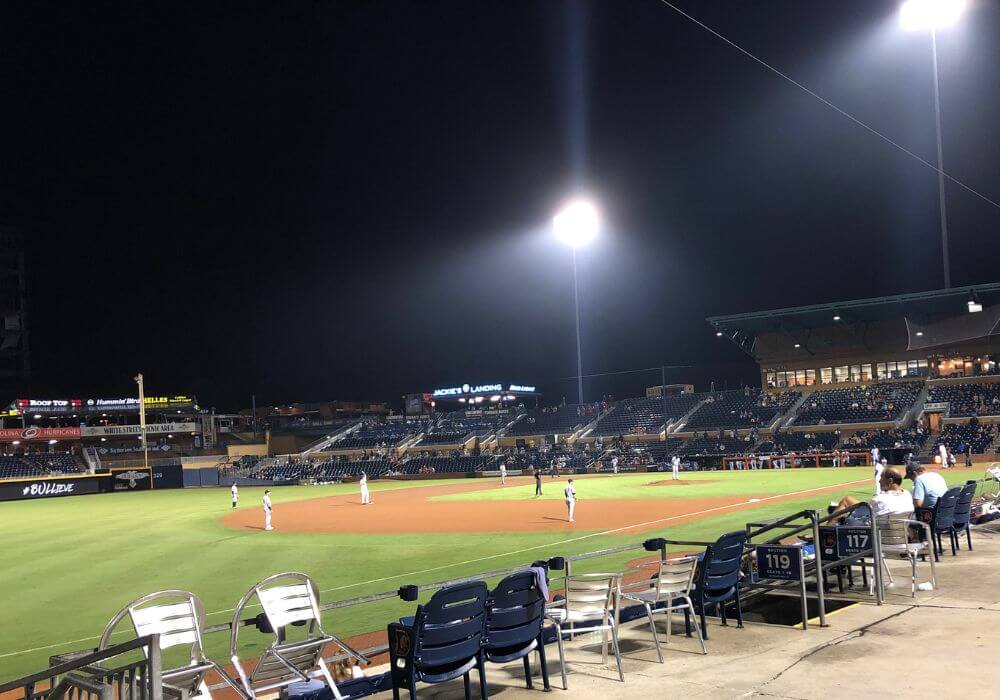 If you've participated in a lot of fitness contests before, one thing you could definitely do is take this experience to coach others on how they can perform their best.
The great part about this job is you could do it either in addition to participating in contests yourself or not.
You can market your services using your accomplishments in contests, showing people that if they learn from you, they'll be able to win some big competitions, too.
Average Pay: $49,000 per year (Indeed)
9. Clothing Line
A great option for bodybuilders to make money on the side is to start a clothing line. This could be a line of clothing specifically geared to when people are going to work out.
It could be relaxing clothing that fits well for people with big physiques — and many more options.
If you have a following on TikTok you can market your clothing line there. Promoting and selling your own products is one of the ways to make money on TikTok.
Starting a clothing line is really easy today, as there are many companies out there who handle the production, inventory and even shipping for creators like yourself.
Average Pay: $50,000 per year (Nerd Wallet)
Trend on the Rise

If you want to start a clothing line, you should keep up on current trends in fashion. Many designers say they spend 70% of their time just keeping up on these trends. When you do this, you'll know what people want so you can give it to them.
8. Fitness Correspondent
Believe it or not, a lot of media outlets require the services of a fitness correspondent.
In this role, you could serve as a guest on TV programs, as a writer for online or print publications or even a camera operator.
This job can be a lot of fun, as it's a little bit out of the ordinary for bodybuilders but still has a lot to do with fitness, working out and promoting a healthy lifestyle.
Average Pay: $50,000 per year (Career Bliss)
7. Online Classes
In today's digital world, there are many opportunities to make money online as a fitness expert. One is to create online classes that people can either purchase on a one-time basis or subscribe to.
However, the best part about this business is that it won't take much upfront capital from you at all.
It's mostly about creating the content, editing it, posting it and then marketing it so people know about it.
Average Pay: $50,000 per year (ZipRecruiter)
Trend on the Rise

The popularity of online fitness training is exploding, not surprisingly due to the COVID-19 pandemic. In fact, it was rated as the top trend in fitness for all of 2021, according to the American College of Sports Medicine. You can take advantage of this popularity to start your own online classes.
6. Fitness Influencer
If you're asking how do fitness influencers make money, you'll quickly find that there are a lot of ways to do so.
There are many options for this profession today with the popularity of social media.
You can take the social media following you have and earn money with it by serving as a spokesperson for specific products, services or gyms.
There are almost an unlimited number of things you could promo to your followers.
Average Pay: $60,000 per year (Killer Courses)
Tactic for Success

If you want to be a successful fitness influencer, you're going to need to build up your social media following. To even be considered a micro-influencer, you'll need at least 1,000 social media followers. The more followers you can gain, the more money you can make.
5. Personal Trainer
If you're asking how do bodybuilders make money, a great way is become a personal trainer.
You undoubtedly have lots of great experience working out, and other people will want to come to you to figure out how they can do that themselves.
Simply by looking at your impressive physique, potential customers will want to come flocking to you.
You can create a personalized program for each one of your clients to help you stand out from other personal trainers.
Average Pay: $63,000 per year (Salary.com)
4. Dietician
A large part of being a successful bodybuilder or fitness expert is not just how you exercise, but also what you put into your body.
Food obviously has an enormous influence in how successful a person is in their overall fitness goals.
As a bodybuilder, you'll have intricate knowledge of what's good and not good for many different people at different stages of their fitness journey.
You could parlay that knowledge into a business, either on the side or as your main gig.
Average Pay: $65,000 per year (Salary.com)
3. Fitness Model
Showing off your body is one of the main ways that bodybuilders make money. Today, there are many opportunities for you to become a fitness model.
You can go the traditional route and model for trade magazines or publications.
You can also serve as the spokesperson for gyms, personal trainers and even workout lines of clothing.
Average Pay: up to $70,000 per year (Indeed)
2. Professional Bodybuilder
An obvious career path could be to become a professional bodybuilder. In this career, you would be participating in bodybuilding competitions.
This might require you to travel around the country, which could be a lot of fun.
You'll have to learn the ins and outs of what competitions take, and how to set yourself apart from other people who are in great shape, too.
Average Pay: $77,000 a year (Career Trend)
1. Start a Company for Supplements
Most fitness experts take a lot of supplements to help them get in, and stay in, shape.
They are very in tune with what their body needs, and have likely taken a lot of different supplements to find the right combination.
Because of this experience, you could start your own supplement company, using your expertise as a user to partner with a company that could help you create and produce the right combination.
Average Pay: $100,000 a year (ProfitableVenture.com)
Wrapping Up
These are just 13 ways that you can make good money as a bodybuilder or fitness expert.
Start with these ideas and then get creative, and you could be making some really great money in no time.
Tim is a classically-trained journalist who loves to share knowledge and information with others. In the past, he has worked in TV, online and print media, and currently works with companies to help design, create and strategize their messaging.