Bigo is a live streaming app where people can broadcast themselves live for the world to see.
It didn't take long for broadcasters to learn how to make money online on Bigo either.
If you're interested in learning the top ways on how to make money on Bigo while you work from home, read on for the best methods.
Can You Make Money on Bigo?
The quick and easy answer is that you can certainly earn extra money streaming on Bigo.
While some people use this as a way to make side money, there are others who have made it their main source of income.
During recent years, this has become even more popular, as more people have turned a hobby online to connect with people around the world while earning extra income.
Viewers send gifts and coins to live streamers on Bigo, which can be converted into real cash they transfer to their bank accounts.
Real World Example 1
The top streamer on the Bigo platform is Rico Tian (username RCT_Khan), who has roughly 3.58 million followers on the platform.
Rico Tian streams his life on Bigo Live and earns anywhere between $34,000 to $68,000 per month. That amounts to $408,000 and $816,000 per year!
Real World Example 2
Another success story is Peggy Ahmadi Dehkiani. She was introduced to a talent manager who was looking for people to live stream on Bigo Live.
She took a chance on the platform after losing her job, and you can say the risk worked out in her favor.
She's a trained makeup artist who does "get ready for the day" streams as well as storytimes. People keep coming back to her livestreams, and it's paying off for her big time.
In her first month, Peggy made about £600 on Bigo Live. Then, she made £1,500 in her second month, followed by £2,000 in her third month.
By live streaming content that was interesting to her — and her many followers — she was able to rake in a livable income.
8 Realistic Ways on How to Make Money on Bigo
There are many ways to earn money on the platform. Here are 8 unique ways that you can replicate.
1. Teach People Something You Know
One of the most effective ways to get views is to teach people something you already know. Video tutorials are extremely popular on all platforms, especially live streaming ones like Bigo.
If you have a special talent that is sought-after, then this can be a great way to make money.
Many people have started a livestream channel on Bigo to tutor others how to do their makeup.
You don't have to be a professional makeup artist, either. If you are skilled at applying makeup and knowledgeable about the products, then you have everything needed.
Makeup artists generally make around $20,000 to $30,000 per year when starting out.
2. Play Music for Viewers
People are always looking to be entertained, and who doesn't love live music.
For example, you could sing, play drums, or just riff on your favorite instrument. As you gain followers, people will send gifts such as beans and diamonds, which can be converted into real money.
Every 210 beans is worth $1. So, the more beans you collect as tips, the more money you'll make.
3. Stream Your Life
Do you have an interesting life? If so, people will probably be interested to see what you're up to.
Vlogs are the modern-day reality shows, which makes it a great streaming topic.
There are countless vloggers who have turned filming their life into a full-blown career. This trend started on YouTube, but has progressed into a live version on apps like Bigo.
Some of the top vloggers make millions of dollars a year. In fact, this has become a popular way teenagers make money in the 21st century.
It's not realistic for everyone, but it certainly shows the potential that's out there.
4. Give Video Game Walkthroughs
Back in the day, if you were having trouble getting through a certain video game challenge, you had to purchase a magazine to see a walkthrough.
That evolved to walkthroughs on blogs, some of which had videos to go along with them.
Today, many people livestream video game walkthroughs, or simply show themselves playing video games for entertainment purposes. Creating gamer communities is also a popular way to monetize on Discord.
It's become a pretty large industry, overall.
Some of the mid tier video game streamers on other platforms make between $3,000 to $5,000 per month.
5. Promote Your Own Products
Another great way to earn money on Bigo is to promote your own products.
Many people today are creative, and produce things like t-shirts, hats, mugs, ebooks and guides, to name a few.
The problem for most people is that it's hard to market these products using traditional methods. One solution is to build a following by live streaming on Bigo, and then promoting your products for sale.
This will allow you to earn money two ways. First, you'll make money directly from Bigo through tips.
Then, you can also earn additional income by sending people to buy your products.
On average, you could make about $2,000 per month this way.
6. Get Sponsors
This is a very popular way to make money livestreaming. It requires a significant following, or at least a niche enough following for specific products or services.
To get started with this method, you'll want to build a decent sized audience based on your channel's topic. Then, you can market yourself to brands and companies within that genre for sponsorship opportunities.
This could include wearing their apparel when livestreaming, or maybe promoting one of their products during a tutorial.
Perhaps the most famous example of this is the streamer Ninja, who was paid up to $1 million to play the game Apex Legends.
7. Become an Affiliate Marketer
This strategy combines a few ideas already covered, but with a slight twist.
Affiliate marketing allows people to promote products and get paid a small commission for the sales they produce.
For example, a livestreamer might talk about how much they love their new blender.
Then, they'll usually tell their audience that they can get a discount if they use their promo code.
If viewers make a purchase using that livestreamer's promo code, the Bigo creator gets paid.
Almost half of affiliate marketers around the world earn $20,000 per year.
8. Talk About Current Events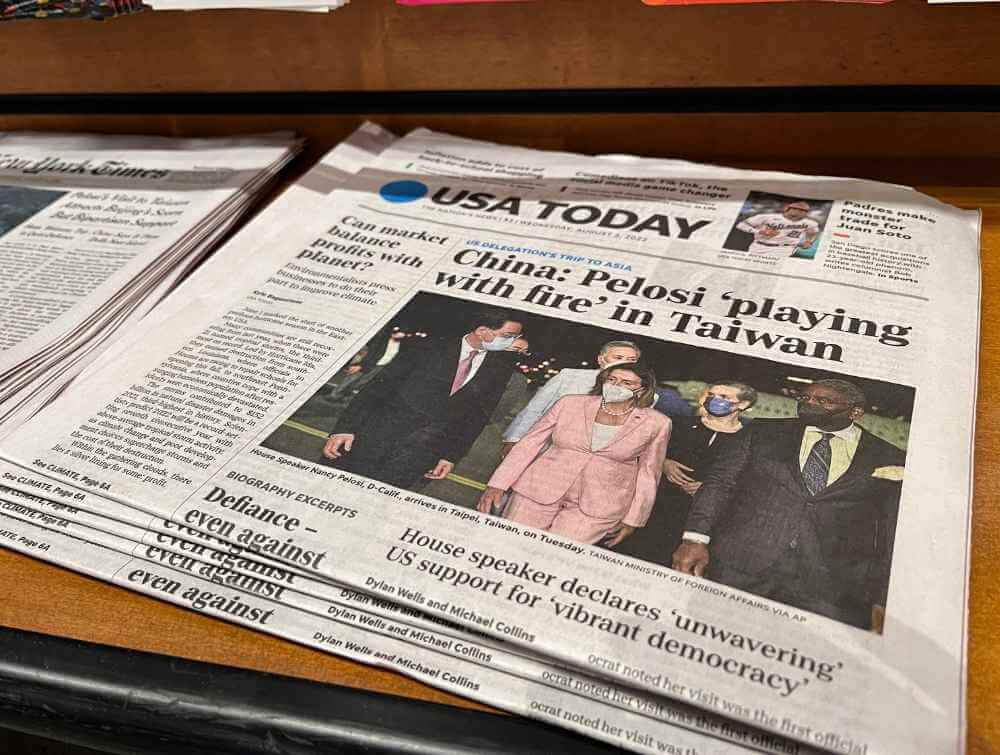 Another creative way to earn is by treating your Bigo stream like a podcast.
You could even record an actual podcast during the livestream, and sell ad space on the podcast episodes separately.
On Bigo, people build massive followings by taking topics from current news and providing commentary on them. Listeners love to hear different perspectives on current topics, so this can be a great way to build followers.
Mid tier podcasters can make roughly $900 per episode.
Tim is a classically-trained journalist who loves to share knowledge and information with others. In the past, he has worked in TV, online and print media, and currently works with companies to help design, create and strategize their messaging.