When you're looking for a new place to live, the application process is one of the most important things to understand.
The process of applying for an apartment can vary depending on a number of factors, but how long does an apartment application take?
In this blog post, we'll walk you through the entire process from start to finish.
We'll also give you some apartment application tips to make the process go as smoothly as possible.
What Is the Application Process for Apartments
The application process for apartments can vary depending on the property. Special processes will vary based on if you're renting a condo, townhouse, or duplex compared to renting Section 8 housing.
However, there are some common steps that you can expect to encounter.
The first step is to submit an application, which will usually require a fee.
Once your application has been received and processed, the landlord will contact you to schedule an interview.
During the interview, they will ask questions about your rental history, employment, and credit score. They may also require a background check.
Once you have completed the interview, the landlord will make a decision and let you know whether or not you have been approved for the apartment.
Tactic for Success

Always be reachable. The best way to make sure your application is processed quickly and smoothly is to be available when the landlord tries to reach you. This means having a working phone number and email address that you check regularly. If you're not available, the landlord may move on to another applicant.
How Long Does It Usually Take To Hear Back After Applying for an Apartment
The length of time it takes to hear back during the apartment application process can vary depending on the landlord.
Some landlords may contact you within a few days, while others may take a week or longer.
If you haven't heard back after a reasonable amount of time, it's always best to follow up with the landlord to check on the status of your application, especially if you're on a time crunch finding an apartment in a new city.
There are a few things that you can do to help speed up the process. Submit all required documents along with your application.
This will save time because the landlord won't have to request additional information from you.
If possible, schedule your interview during a time that is convenient for the landlord. This will show that you're flexible and easy to work with.
Trend on the Rise

Using online sites like apartments.com to submit applications. More and more landlords are using these types of sites to process applications. It's a convenient way for them to keep track of all the applicants in one place, and it makes it easy for you to submit your information. You can also look on sites like Zillow or Redfin for available apartments.
Reasons for delays with your application:
Incomplete application – One of the most common reasons for delays is an incomplete application. Be sure to include all required documents and information so that the landlord can process your application quickly.
Issues with financial documents – If you're self-employed or have other financial issues, it may take longer to get approved.
Inadequate references – If your references are not adequate, it could delay the process. Be sure to provide contact information for people who can speak to your character and rental history.
The landlord is busy – The landlord may simply be too busy to process your application in a timely manner. If this is the case, try to be patient and follow up regularly.
Credit check – In many cases, the landlord may need to run a credit check, which can take a few days.
Background check – If the landlord requires a background check, it may take a few days to complete.
What Kind of Information Do You Need to Provide
When you're applying for an apartment, you will need to provide some basic information about yourself. This includes your name, address, phone number, and email address.
You will also need to provide your rental history, employment information, proof of income and credit score. The landlord may also require a background check.
You always want to make sure that you are providing accurate and up-to-date information on your application.
If you don't provide accurate information, it could result in your application being denied. In some cases, it could also lead to legal action being taken against you.
It's important to be honest when filling out your application so that you can avoid any potential problems down the road.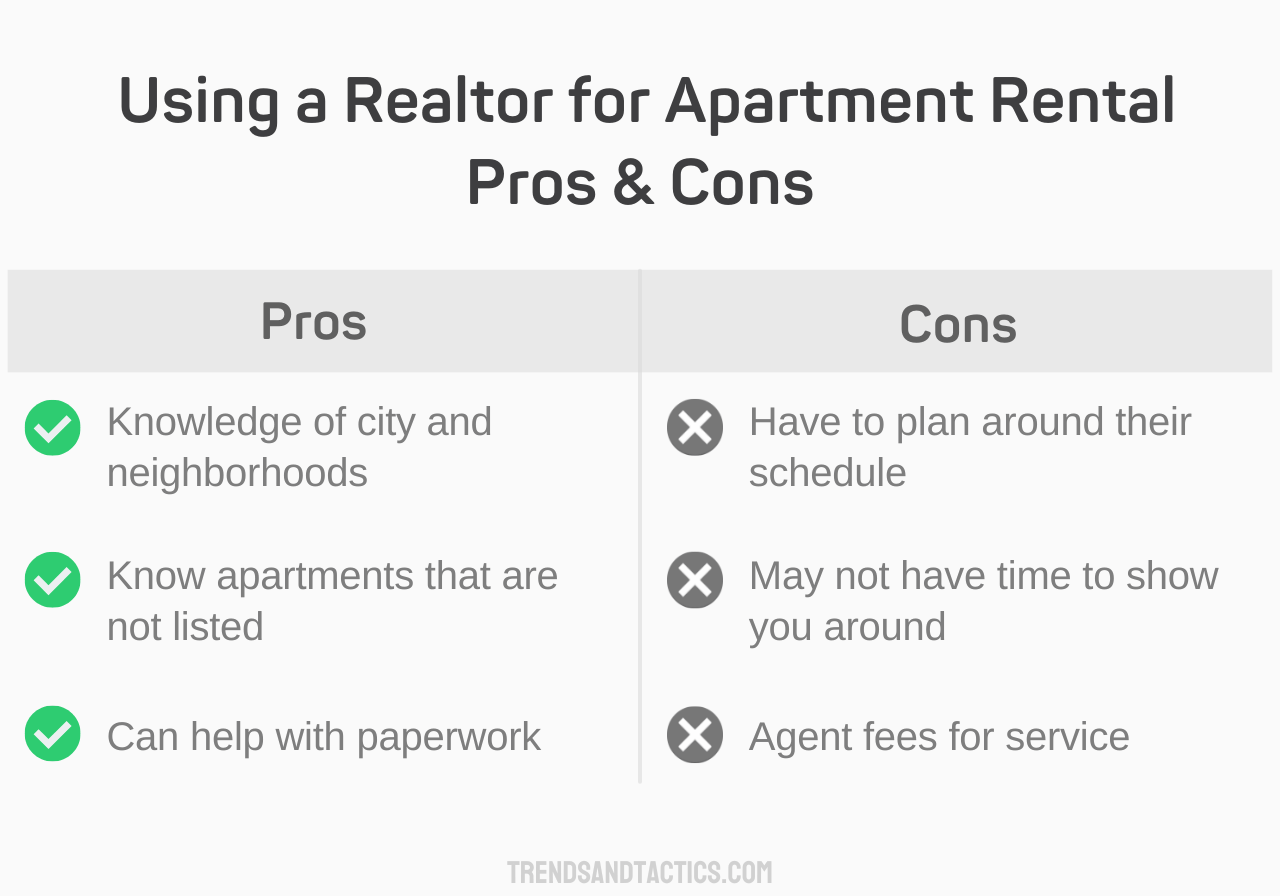 How do I stand out when applying for an apartment?
Applying for an apartment can be a competitive process, and it's important to do everything you can to make your application stand out.
One way to do this is to highlight your positive traits and quantify your accomplishments.
For example, if you have a strong rental history, be sure to mention how long you've been a tenant and whether you've always paid your rent on time.
You should also mention any relevant life experiences, such as having lived in a variety of different apartments or being a responsible pet owner.
Ultimately, the best way to stand out when applying for an apartment is to be honest, thorough, and polite.
By taking the time to craft a well-written application, you'll greatly improve your chances of landing the perfect home.
Tactic for Success

Ask if there is anything you can do to improve your chances of being approved. Such as providing a larger security deposit or getting a guarantor. Most landlords are looking for tenants who will pay their rent on time and take care of the property. By demonstrating that you are a responsible and reliable person, you'll improve your chances.
Wrapping Up
The process of renting an apartment can be long and complicated, but following these tips will help you navigate it smoothly.
Make sure to provide all the required information and to be patient if there are delays.
Tara is a licensed real estate agent in Southwest, FL. She helps buyers and investors find their dream home by educating them about real estate and how they can use it as an investment.