When many picture IT jobs, they think that you have to be stuck to your desk at all times: but there are a surprisingly large number of IT jobs with travel included in the description!
Regardless of your specialty or how much you'd like to make every year, there are plenty of options for anyone who wants to get out of the house, either on the road or in the air.
These are the top computer science jobs that travel and encourage workers to get out of the house!
1. Network and Computer Systems Admin
Average yearly income: $84,810 (BLS)
Working as a network and computer systems admin means most of your workday will be spent organizing, installing, and supporting an organization's computer systems.
This is an incredibly detailed job to get into, and although most of the time you can work remotely: many customers and companies will fly you out to their location if they want you to work hands-on.
It's one of the most popular jobs with a computer science degree due to the strong market demand.
So this can be a great opportunity for travel.
Trends on the Rise

Almost 41% of computer systems admins are happy with their pay, which is 10% higher than the national average. Being more experienced and having a higher education will, of course, allow you to earn more in this role: but it's one with a very high satisfaction rate.
2. Sales Engineer
Average yearly income: $94,002 (Glassdoor)
A sales engineer specializes in technologically and scientifically advanced products.
Using their refined technical skills, they'll explain the benefits of their products and convince people and companies into buying said items.
This is one of the top traveling IT jobs because it's necessary to travel to speak to many companies or individuals about buying or investing in your company's product.
Sales engineers don't have to be IT focused, and is in fact a popular side job for mechanical engineers.
Travel isn't only available: it's essential for this role, along with good communication and people skills.
3. Software Developer
Average yearly income: $107,510 (USNews)
Software developers are intelligent creatives that are behind masterminding computer programs.
In this role, you'll conceive, design, and build computer or app programs or possibly even build underlying operating systems.
There are multiple ways you can get to travel with this job, but the most common is that you design software for a company, and they have you travel out to show how it works and introduce them to it.
Not to mention, there are also many high paying side jobs for software engineers.
Tactics for Success

Many software developers say the key to a good career in this field is getting good at knowing how to research for answers on the job and not just guess if you don't know something.
Debugging is a must since you're bound to run into endless problems; put a lot of emphasis on learning how to debug and training thoroughly in this portion so that your job will be easier when you get into the field.
4. Software Trainer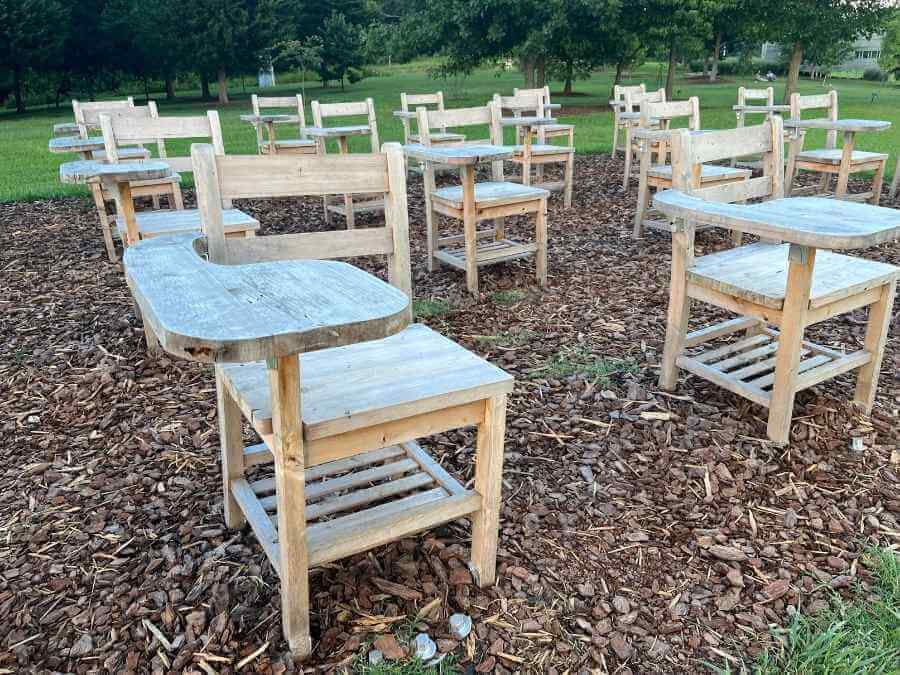 Average yearly income: $60,596 (ZipRecruiter)
A software trainer takes a software developer's hard work and boils it down into a class on how to work the program and understand it clearly for anyone who needs to come in contact with it.
In addition, if you want to avoid stress this one of the top jobs without deadlines.
In this role, you may have to travel to train at a company's many locations or even work with the software developer to better understand their design.
5. Computer Support Specialist
Average yearly income: $52,270 (USNews)
Computer specialists, also known as technical support specialists, troubleshoot, analyze, and evaluate computer network issues.
These workers play a huge role in maintaining their company's networks and do multiple tasks, including performing file backups on the network.
In this role, you'd be able to travel with various companies to do routine maintenance across the board.
Support specialist is one of the most common ways to make money when injured.
6. Hardware Developer
Average yearly income: $140,983 (Glassdoor)
Computer hardware developers create the physical aspect of computers. They design new hardware and ensure that it manufactures perfectly according to their specs.
Some may even modify the hardware design to suit their company's needs. This role would allow you to travel to keep an eye on the development of the hardware through each step of the process.
This market is expected to grow 2% in the next few years, but that's massive for a tight market.
Trends on the Rise

Although many worry about aging while working in IT jobs: the average age of an employed hardware developer is 43!
7. Information Security Analyst
Average yearly income: $99,730 (USNews)
An information security analyst installs software like firewalls to protect computer networks.
They plan and carry out security measures to protect a company's computer networks and systems, and this role changes and grows with the company.
With this job, many have to travel between headquarters and their main office, but more travel may occur as the company expands.
If you work as a freelancer, your ability to travel is multiplied many times over.
8. Technical Recruiter
Average yearly income: $85,111 (BuitIn)
Technical recruiters have one of the most important jobs in their industry. In this role, you'll identify, recruit, screen, and then present great candidates for tech positions.
Your technology expertise is a plus, and you'll get to collaborate with many parts of your company to ensure that the technical requirements are realistic.
In addition, you may get to travel with this job if they want to recruit from outside of the country, or there are multiple headquarters.
9. Project Manager
Average yearly income: $73,897 (Indeed)
A project manager plans, organizes, and directs the completion of projects so that they meet their time and budget limits without going over.
In this role, you'd have to travel if you worked for a larger company, or for multiple companies, to keep tabs on everyone who's working on the project without losing sight of any part of it getting completed in the way that is so easy to do with a computer.
Tactics for Success

Confidence is key in this role, although 75% of tech workers consider themselves introverts, this is a job where you have to command and be assertive.
Get to know your team members regardless of where the company locates you: knowing their strengths and weaknesses will give you the chance to help the entire team succeed when it comes down to completing the project.
10. Work Year or Short-Term Contracts
Average yearly income: $74,752 (ZipRecruiter)
Freelancing is the best way to ensure you get to travel, you get to work as many interesting jobs as you want, and you get to get paid as much as possible.
In some freelancing gigs, a client will expect you to stay on location with them for the entirety of your contract, ensuring that you have a home base, while others don't care where you are as long as your work is turned in on time and is of good quality.
11. Technology Architect
Average yearly income: $113,054 (Glassdoor)
A technology architect designs and plans the implementation of new systems and tech.
They help create the new and emerging technologies that come out every year and can prepare for the future.
Travel is a large part of this job, not only to allow you to take in information from all over the world but also to work with multiple companies when necessary.
12. Marketing Technology Specialist
Average yearly income: $74,630 (ZipRecruiter)
A marketing technologist works both in IT and marketing and helps create an awesome process to ensure that the product aligns with their company's goals.
They lead the company in not only developing skills in employees but also helping with everything from overseeing the company website and managing data services.
If you work for a company that has multiple offices, you'll get to travel to train and learn about these offices.
13. Systems and Server Engineer
Average yearly income: $91,113 (Glassdoor)
A systems and server engineer job will require you to configure and manage the servers of multiple operating systems, doing everything from installing to upgrading them while also adding enhancements.
This is an incredibly detail-oriented role that needs you to be able to think quickly on your feet since you'll have to travel for your company so you can get as hands-on as possible.
14. IT Implementation Field Tech
Average yearly income: $59,992 (Glassdoor)
This role gets to travel a lot, but the projects can sometimes be tough.
Implementation field techs ensure the software and hardware systems a company invests in are well maintained and functional.
In this role, you may have to travel to ensure all of the company's software and hardware are on the same playing field.
15. Software Quality Engineer
Average yearly income: $99,695 (Glassdoor)
Software quality assurance engineers design test plans, scenarios, procedures, and scripts.
They document defects and track bugs to keep on top of what parts of software need to be updated the most and which parts are exceeding expectations.
You'll get to travel with larger companies, helping them unify their software and hardware experience, but smaller companies may not require any travel.
Wrapping Up
Whether you're starting your career and don't want to start a habit of staying behind your desk, or you're ready for a large career change that will allow you to get out and see the world: there's more to working in IT than being stuck inside.
Consider these jobs, and find one that offers everything you need!
Erin is a business teacher and mother of three. When she's not in the classroom or fulfilling her obligations as an A+ hockey and lacrosse mom, she's working on her latest article.