Not everyone can work at a snappy pace.
There are dozens of reasons why someone's pace might be a little slower, from ADHD (60% of kids with ADHD have slow processing speeds) to a genetic predisposition, to age.
But this should not stop anyone from finding a rewarding career.
The best jobs for adults with slow processing speed can be detail oriented and occasionally challenging, but speed won't be a necessity.
Check out the top 19 slow processing speed jobs out there.
19. Personal Coach
Personal coaches work directly with clients to advise on many things, from fitness to consulting life projects.
Working as a personal coach, you can set expectations for what you're willing and capable of doing for your clients, which will give you the freedom to work at your own pace as long as you bring the results they expect.
This is a popular job for psychology majors and other social science degree holders due to the focus on mastering the mind.
Average Yearly Salary: $42,000 (Glassdoor)
18. Personal Organizer
Personal organizers are becoming far more common to see in the job market.
These organizers can take closets, bedrooms, offices, and even homes and create organized systems so that their clients can live without piling up messes.
As a personal organizer, you get to be creative and work at your own pace to invent personalized organizational systems, which is awesome for those with slow processing speed.
People with killer organization skills can land some of the highest paying retail jobs, where you can make well over $20/hr.
Average Yearly Salary: $47,000 (Glassdoor)
17. Massage Therapists
The average massage therapist only spends twenty hours a week physically massaging their clients.
The rest of the week is spent handling paperwork, advertising, cleaning, and setting up their stations.
Massage therapy is also a fantastic job for people with anxiety considering the predictability of the work.
As a massage therapist, you're celebrated if you go in-depth in massages and correct pains and aches, and how much time you have to yourself during the week can be a perk.
Average Yearly Salary: $47,000 (Forbes)
16. Interior Designer
Interior designers are in charge of ensuring any indoor space is safe, functional, and aesthetically pleasing.
If you can excite clients with beautiful designs, they won't care how long it takes.
Another great part of this job is because the type of interior design you do is always different and new; you'll be able to learn different ways to make your process naturally faster without stressing yourself out.
Landing an interior design role can be pretty competitive, so make sure you are avoiding the most common pitfalls why people don't get hired.
Average Yearly Salary: $51,000 (Payscale)
15. Craftsperson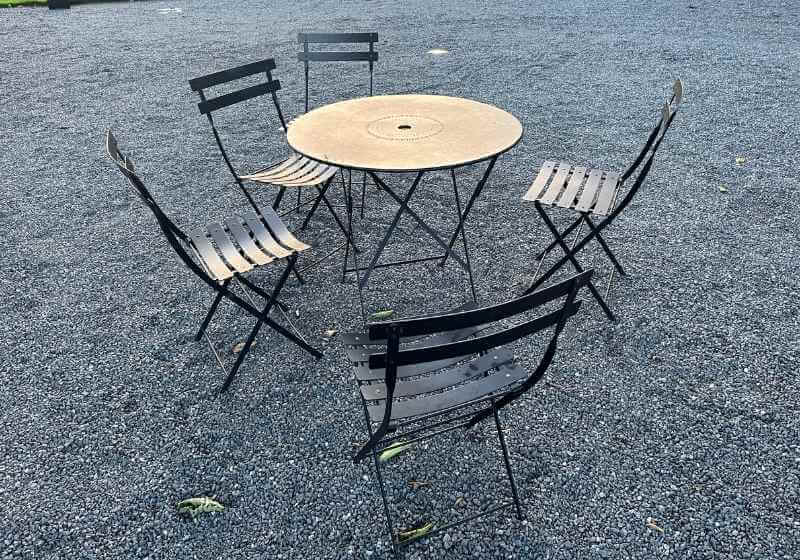 These skilled and creative workers use tools and automated machinery to fix and build things we use everyday, such as doors, tables, and cabinets.
You can make whatever career you want out of this line of work, whether that means specializing in one line of work or being a jack of all trades and doing anything available at the moment.
Working at a startup is a fantastic way to break into a trades career, since startups usually have less competition for open roles.
Average Yearly Salary: $52,000 (Glassdoor)
14. Upholsterer
Upholstery work is another methodical line of work that allows you to move at your own pace as long as you perfect how you do it.
Upholsterers cover or recover furniture with fresh fabric in various textures and patters based on the project.
This is a satisfying line of work that allows you to take your time and pays well simultaneously.
If you are struggling to land a job as an upholsterer, make sure you are following the latest tips for finding a job in our ever changing marketplace.
Average Yearly Salary: $53,000 (Salary.com)
13. Mental Health Therapist
Working as a mental health therapist may be one of the more stressful jobs, but it's also one where you can take your time with clients and move at their pace.
This can be wonderful because there's no need to worry about lagging behind or processing things slower since you're working to help someone else at their speed.
Average Yearly Salary: $53,000 (Glassdoor)
12. Freelance Photographer
Photography is a fantastic line of work for anyone with a slower processing speed.
You can gather as many photos as you want when hired and take your time refining/editing them, or take pictures on your own time and sell them as prints.
This job also enables you to take a couple of weeks to edit the photos and put your great attention to detail into them.
Average Yearly Salary: $53,000 (Glassdoor)
11. Plant Nursery Attendant
There's no rush with plants. Even bare-root plants can last two to three days out of the soil before they start having problems.
This line of work lets you take your time with the plants and ensure they're healthy and growing well before turning around and selling them for a good profit.
Average Yearly Salary: $56,000 (JobOutlook.gov)
10. Dietitian
Working as a dietician gives you the chance to help others figure out what they need to take in every day.
This means taking the time to go over their current habits and working out what changes they can make to better their health.
It's a slow and detailed line of work that is very rewarding.
Average Yearly Salary: $61,000 (USNews)
9. Ghost Writer
Ghostwriters are in high demand! Over 60% of Americans read every year, and luckily for ghostwriters: not every author wants to write the next hit themself.
So instead, ghostwriters come in and can write anything from romance to nonfiction.
This gives you an exciting assortment of things to work on while also commonly having a lax schedule.
Average Yearly Salary: $64,000 (ZipRecruiter)
8. Microbiologist
Microbiologists usually work in teams and with other scientists and technicians to study microscopic organisms.
Although this is team-based work, which many with slow processing speed avoid, the work is intensive and often not rushed to ensure that the results are completely correct and replicable.
This can be exciting and fun because many new species and organisms are found or studied, and you can learn things about life that haven't been realized before.
As a part of your research, you can also spend time writing papers and books about your work and what you've discovered.
Average Yearly Salary: $67,000 (Indeed)
7. Librarian
If you're a lover of books, this can be a great line of work for you.
There's a lot of work put into categorizing books and ensuring they're put up correctly, but this job also requires you to be a reader.
People will want recommendations on what's exciting or interesting to read, so it's encouraged that you read and take your time learning on the job.
Average Yearly Salary: $68,000 (Salary.com)
6. Accountant
This detailed line of work is a fantastic way to ensure you won't be rushed while you're on the job.
Not only is there a lot of pressure on getting the work done correctly, but because of how detail-oriented it is, there's no pressure to rush you.
Most of your job will be to enter transactions and discover account balances so that you can prepare budgets or go over changes.
Average Yearly Salary: $72,000 (USNews)
5. Zoologist
Zoologists and wildlife biologists spend their careers studying animals and other wildlife and how they interact with their surroundings.
This means learning everything from their behaviors to their characteristics and the impact we have on them.
You get to move at your own pace through this, and it's a very interesting job to have.
Average Yearly Salary: $75,000 (Salary.com)
4. Farming or Ranching
Owning your own land and farming or ranching on it is a dream job for many.
Not only do you get to set your own hours and your own pace, but you also get the rewarding feeling of watching your hard work pay off.
This can be very time-intensive work, but if you're driven and willing to put in the effort, this could be the job for you.
Average Yearly Salary: $76,000 (Work.Chron)
3. Historian
If you love studying, taking notes, and reading: this could be the job for you.
Historians gather and analyze historical information to determine whether it's authentic or historically significant.
Historians get to pour over as much information as they're interested in and write papers and books about their findings.
This is a fantastic job for anyone with a slow processing speed since it shows more than any other job that time is relative.
Average Yearly Salary: $86,000 (Indeed)
2. Software Developer
Also known as a coder, software developers work on perfecting the design and implementation of software.
This is detail-oriented work that needs a careful eye, and full attention is given to it. Moving at a slower pace works here because it means that you can complete the job and test it thoroughly.
If someone without an eye for detail, or who rushes their work, attempts this career, they may quickly find themselves making multiple mistakes.
Therefore, the more thoroughly you can work: the better as a software developer.
Average Yearly Salary: $106,000 (USNews)
1. Solar Energy System Engineer
A solar energy system engineer designs and coordinates solar thermal systems and components for residential and commercial buildings.
More than anything else, you're ensuring that the system will function well, is safe to use, and will be easy to maintain.
This is extremely detail-oriented, so another job that doesn't require rushing.
Average Yearly Salary: $107,000 (ZipRecruiter)
Wrapping Up
Although it might feel like most jobs, these days are fast-paced: there is work out there for people who work at a slower processing speed.
Detail-oriented work that sets you apart with specific skills is the perfect fit and won't rush you to achieve perfection.
Erin is a business teacher and mother of three. When she's not in the classroom or fulfilling her obligations as an A+ hockey and lacrosse mom, she's working on her latest article.