In a rapidly evolving world where notions of gender roles and expectations are constantly shifting, it's essential to shine a light on the sometimes baffling demands placed on men by society. From the traditional to the downright bizarre, these expectations often impose unrealistic standards that affect men's lives in unexpected ways. In this exploration, we'll delve into the bewildering world of societal expectations, shedding light on the pressures, stereotypes, and absurdities that men face on a daily basis.
Being Told to Man Up
This expectation often implies that men should hide their emotions and toughen up even when they're facing challenging situations. It can be unrealistic because it discourages emotional expression and can lead to mental health issues like depression or anxiety. In today's world, it's crucial to promote emotional intelligence and open communication.
Expectation to Be Able to Fix Anything
The belief that men should possess the ability to fix anything can create immense pressure and self-doubt when they encounter problems beyond their expertise. This unrealistic expectation often leads to undue stress and a reluctance to seek help when necessary. In the modern world, acknowledging one's limitations and seeking assistance from professionals is a more practical and healthy approach to problem-solving.
Must Aim to Be Wealthy
The societal pressure for men to pursue wealth can be unrealistic because it equates personal success with financial achievements, often neglecting other aspects of life like mental well-being and relationships. This expectation can lead to excessive stress and neglect of work-life balance, potentially harming mental health and overall happiness.
Pay for Dates
The traditional expectation that men should always pay for dates can be unrealistic in the modern world because it doesn't consider the changing dynamics of relationships and financial independence. This practice can put unnecessary financial strain on men and perpetuates gender stereotypes. In contemporary relationships, sharing expenses more equitably can foster equality and mutual respect.
Have a Nice Car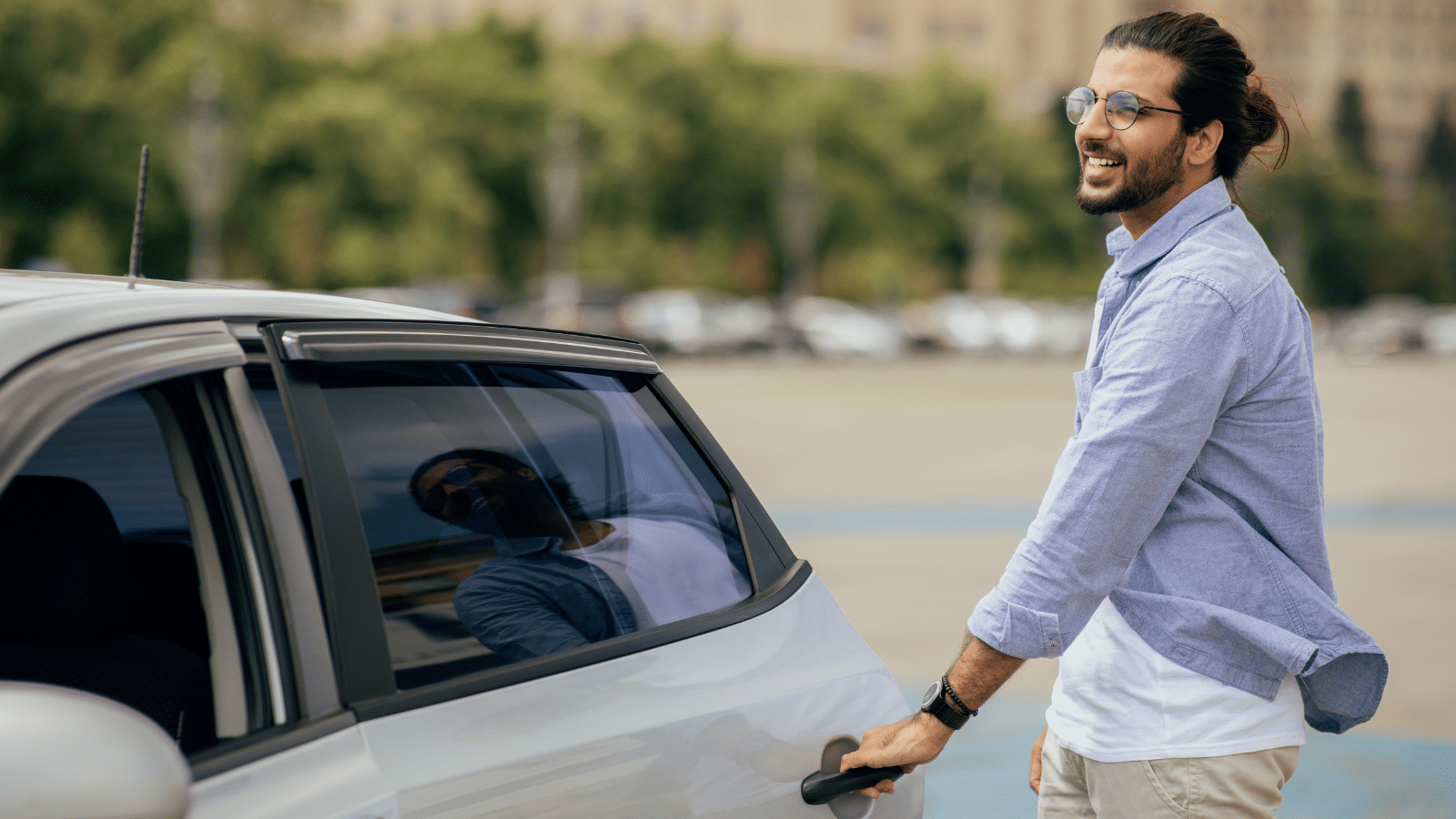 The pressure on men to own an impressive car can be unrealistic because it ties their self-worth to material possessions and often involves substantial financial investments. This expectation can lead to debt and financial insecurity, prioritizing outward appearances over more meaningful aspects of life. In today's world, valuing personal character and genuine connections over material possessions is increasingly important for well-being.
Be Made to Suffer in Silence
The expectation for men to endure emotional pain in silence is unrealistic and harmful because it discourages open communication about feelings and mental health. This can lead to repressed emotions, increased stress, and difficulty seeking help when needed, contributing to mental health issues and strained relationships.
To Treat People Well Regardless of How They Treat Them
While treating others with respect is important, the unrealistic expectation that men should always be polite, even in the face of mistreatment, can be problematic. This may lead to men tolerating abusive or disrespectful behavior, which can negatively impact their self-esteem and mental well-being, and perpetuates unhealthy dynamics.
To Have to Woo Women
The expectation that men must constantly pursue women in a traditional, stereotypical manner can be unrealistic and outdated. It puts unnecessary pressure on men to conform to traditional gender roles and may lead to feelings of inadequacy or rejection when not reciprocated. In the modern world, relationships should be built on mutual consent, communication, and respect rather than one-sided courtship rituals.
Not Be Allowed to Have Female Friends
This expectation is unrealistic and detrimental as it promotes gender segregation and limits social interactions. In the modern world, friendships should not be restricted by gender, and men should have the freedom to form meaningful connections with individuals of any gender. Forbidding male-female friendships can lead to social isolation and reinforce harmful stereotypes.
To Be Self-Motivated
While self-motivation is important, the unrealistic expectation that men should be self-motivated at all times can be problematic. It fails to acknowledge that everyone experiences periods of low motivation and may need external support or encouragement. This expectation can lead to feelings of inadequacy when men struggle to stay motivated, impacting their mental well-being.
Expected to Be Physically Fit
The pressure on men to maintain a certain level of physical fitness can be unrealistic and lead to body image issues and unhealthy habits. Not all men can or should conform to a specific body type, and physical health varies widely among individuals. Placing excessive importance on physical appearance can contribute to anxiety, eating disorders, and low self-esteem, rather than promoting overall well-being.
Not Allowed to Cry
The expectation that men should not express their emotions through tears is unrealistic and harmful. Suppressing emotions can lead to mental health issues, as it denies men a healthy outlet for processing feelings. It's important to encourage emotional expression and vulnerability as part of overall well-being.
To Accept Rejection Easily
While resilience is valuable, expecting men to accept rejection without emotional impact can be unrealistic. Rejection can be emotionally challenging for anyone, and pushing the idea that men should be stoic in the face of rejection can discourage them from seeking meaningful connections and personal growth.
To Not React to Pain
The notion that men should not react to pain is unrealistic and detrimental to their health. Pain is a natural response, and ignoring it can lead to unaddressed medical issues. Encouraging men to acknowledge and address pain promotes better health outcomes and overall well-being.
You Have to Be Confident at All Times
The expectation for men to exude unwavering confidence can be unrealistic and lead to imposter syndrome and anxiety. Everyone has moments of self-doubt, and it's important to create an environment where men can express vulnerability without judgment. Embracing vulnerability can foster authentic self-confidence.
To Wear Suits
While dressing professionally is important in certain contexts, the expectation that men should always wear suits can be unrealistic. It limits self-expression and may not align with diverse modern work environments. Encouraging diverse dress codes allows men to express their individuality while maintaining professionalism.
To Love Driving
Not all men enjoy or need to love driving, and this expectation can be unrealistic. It can also lead to unnecessary pressure to own a car or commute in ways that may not align with environmental or lifestyle choices. Embracing various transportation options is essential in the modern world.
To Be Tough
The idea that men should always be tough can be unrealistic and discourages emotional authenticity. Men, like anyone else, can experience moments of vulnerability and sensitivity, and embracing these aspects of themselves can lead to healthier relationships and personal growth. Encouraging emotional openness promotes overall well-being.
21 Things That Shout You're "Lower Class" According To Men
Class wars creep up in all aspects of life, including dating. We take a look at the things that men believe are telltale signs that you are lower class.
21 Things That Shout You're "Lower Class" According To Men
Boomer Zoomers vs. Millennial Meh: 10 Cars the Older Gen Loves but Millennials Just Can't Stand
The change in the automotive industry has been incredible over the year. Baby boomers born between 1946 and 1964 can't get enough of the cars listed below, as muscle cars emerged in the 1960s, and new technologies appeared in the 1970s and 1980s. You can imagine why boomers genuinely appreciate these vehicles.
Boomer Zoomers vs. Millennial Meh: 10 Cars the Older Gen Loves but Millennials Just Can't Stand
Across the Pond Disdain: 18 Horrendous American Habits Foreigners Just Can't Stomach
There is a lot to love about America, from the bright lights of New York to the incredible breakfasts, but foreigners also dislike many things. We look at everything from poor public transport to an intimidating tip culture, sharing 18 things that America could be better at.
Across the Pond Disdain: 18 Horrendous American Habits Foreigners Just Can't Stomach
Out with the Old: 18 Gen X Fads That Millennials and Gen Z Just Can't Vibe With
While some old habits die hard, there are some things that Gen X need to eliminate as they are no longer relevant.
Out with the Old: 18 Gen X Fads That Millennials and Gen Z Just Can't Vibe With
18 Unpleasant States You Might Want to Skip on Your Next Trip
When thinking of America, we don't expect there to be boring or unpleasant places to visit. We see all the different states on the TV, and they show the best parts. However, there are some states you won't want to visit, and you should brace yourselves if you ever happen to stumble into them.
18 Unpleasant States You Might Want to Skip on Your Next Trip