In the ever-evolving landscape of technology and culture, the passage of time has a remarkable way of rendering once-vital aspects of life as relics of a bygone era. This article embarks on a journey through 18 facets of the past, now obscured in the shadow of modernity. From dial-up internet to phone books, and from film cameras to classified ads, we explore how these once-ubiquitous elements have gracefully made way for new innovations, leaving behind a trail of nostalgia and reminiscence.
Dial-up Internet
Dial-up Internet involved connecting to the web via a telephone line, characterized by slow speeds and occupying the phone line. It's no longer relevant today due to the prevalence of high-speed broadband and mobile data, offering faster and more convenient Internet access, rendering dial-up obsolete.
Payphones
Payphones were public phone booths where users paid for individual calls. They have become less relevant with the widespread use of mobile phones, as people now carry their communication devices, making payphones largely unnecessary.
Encyclopedias
Physical encyclopedias were comprehensive reference books used for research and information. Today, they're less relevant thanks to the internet, which provides instant access to vast databases of up-to-date information, making physical encyclopedias cumbersome and outdated.
Cassette Tapes
Cassette tapes were a popular format for recording and playing music. They are no longer relevant due to digital music streaming and downloads, offering a more convenient and versatile way to listen to music without the limitations of physical tapes.
VHS Tapes
VHS tapes and VCRs were used for recording and watching videos. Their relevance has declined with the advent of DVDs, Blu-rays, and digital streaming services, offering higher-quality and more convenient viewing options.
Landline Telephones
Landline phones, connected by wires, were once the primary mode of communication. Their relevance has diminished as mobile phones have become ubiquitous, providing greater mobility and functionality.
Travel Agents
Travel agents were intermediaries for booking vacations and travel arrangements. They are less relevant today due to the accessibility of online booking platforms, where individuals can plan and book their trips independently.
Film Cameras
Film cameras used photographic film to capture images. Their relevance has waned with the prevalence of digital cameras and smartphones, which offer instant results, ease of sharing, and cost-effectiveness.
Phone Books
Phone books were printed directories of phone numbers and addresses. They're no longer relevant due to online directories and search engines, which provide more up-to-date and easily searchable information.
Film Development
Film development involved processing photographic film to produce images. It's less relevant with digital photography, where photos can be instantly viewed and shared without the need for film processing.
Classified Ads in Newspapers
Classified ads in print newspapers were used for selling and buying goods and services. They've become less relevant with the rise of online marketplaces and social media platforms, which offer broader reach and convenience.
Television Antennas
Television antennas were used to receive over-the-air broadcasts. They're less relevant today with the availability of cable, satellite TV, and digital streaming services that offer a wider range of channels and content.
Film Projectors
Film projectors were used to screen movies and educational films. They've become less relevant with the shift to digital projectors, offering better quality and flexibility in presentations.
Bank Passbooks
Bank passbooks were used to record account transactions and balances. They're less relevant today with online banking and digital records that provide real-time access to account information.
Printed Road Maps
Printed road maps were used for navigation. They're no longer relevant due to GPS navigation and digital maps on smartphones, which offer real-time directions and traffic updates.
Rolodexes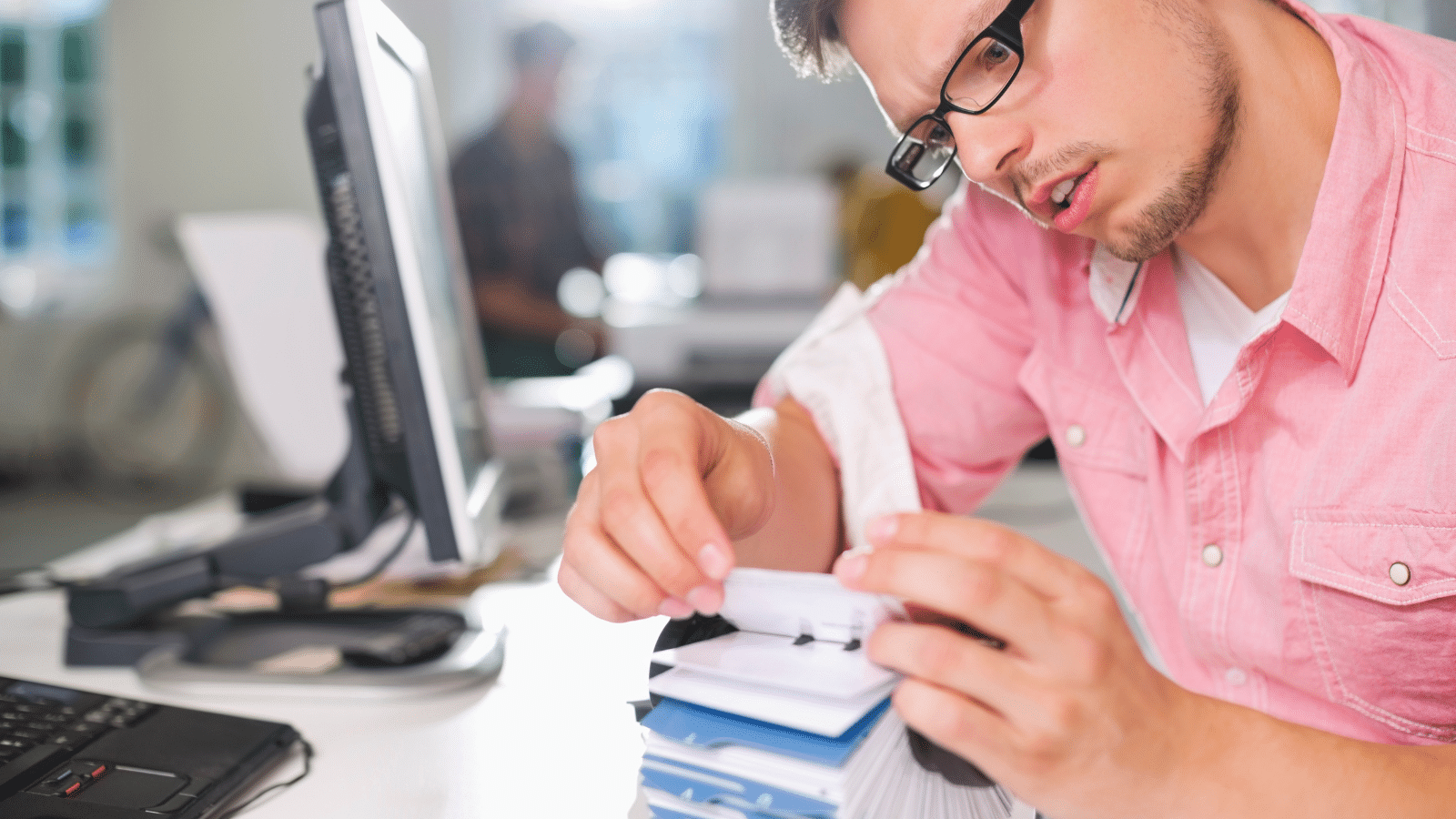 Rolodexes were physical devices used to store contact information. They're less relevant with digital contact management tools and smartphones that provide efficient and searchable contact lists.
Mail Order Catalogs
Mail-order catalogs were used for shopping by mail. They've become less relevant with the rise of online shopping platforms that offer a wider selection, user reviews, and faster delivery options.
Newspaper Subscriptions
Print newspaper subscriptions provided daily news updates. They're less relevant today with the availability of online news sources, which offer real-time updates, multimedia content, and a broader range of perspectives.
21 Things That Shout You're "Lower Class" According To Men
Class wars creep up in all aspects of life, including dating. We take a look at the things that men believe are telltale signs that you are lower class.
21 Things That Shout You're "Lower Class" According To Men
Boomer Zoomers vs. Millennial Meh: 10 Cars the Older Gen Loves but Millennials Just Can't Stand
The change in the automotive industry has been incredible over the year. Baby boomers born between 1946 and 1964 can't get enough of the cars listed below, as muscle cars emerged in the 1960s, and new technologies appeared in the 1970s and 1980s. You can imagine why boomers genuinely appreciate these vehicles.
Boomer Zoomers vs. Millennial Meh: 10 Cars the Older Gen Loves but Millennials Just Can't Stand
Across the Pond Disdain: 18 Horrendous American Habits Foreigners Just Can't Stomach
There is a lot to love about America, from the bright lights of New York to the incredible breakfasts, but foreigners also dislike many things. We look at everything from poor public transport to an intimidating tip culture, sharing 18 things that America could be better at.
Across the Pond Disdain: 18 Horrendous American Habits Foreigners Just Can't Stomach
Out with the Old: 18 Gen X Fads That Millennials and Gen Z Just Can't Vibe With
While some old habits die hard, there are some things that Gen X need to eliminate as they are no longer relevant.
Out with the Old: 18 Gen X Fads That Millennials and Gen Z Just Can't Vibe With
18 Unpleasant States You Might Want to Skip on Your Next Trip
When thinking of America, we don't expect there to be boring or unpleasant places to visit. We see all the different states on the TV, and they show the best parts. However, there are some states you won't want to visit, and you should brace yourselves if you ever happen to stumble into them.
18 Unpleasant States You Might Want to Skip on Your Next Trip