If you're looking for an exciting job that can potentially make you a lot of money, you might consider the career of a bartender.
But, many people ask, do bartenders make good money? You may also ask how much does a bartender make an hour.
The answers to those questions depend on a number of different factors, of course, including how experienced you are and where you work.
Let's take a closer look at some aspects to see how much do bartenders really make.
How to Become a Bartender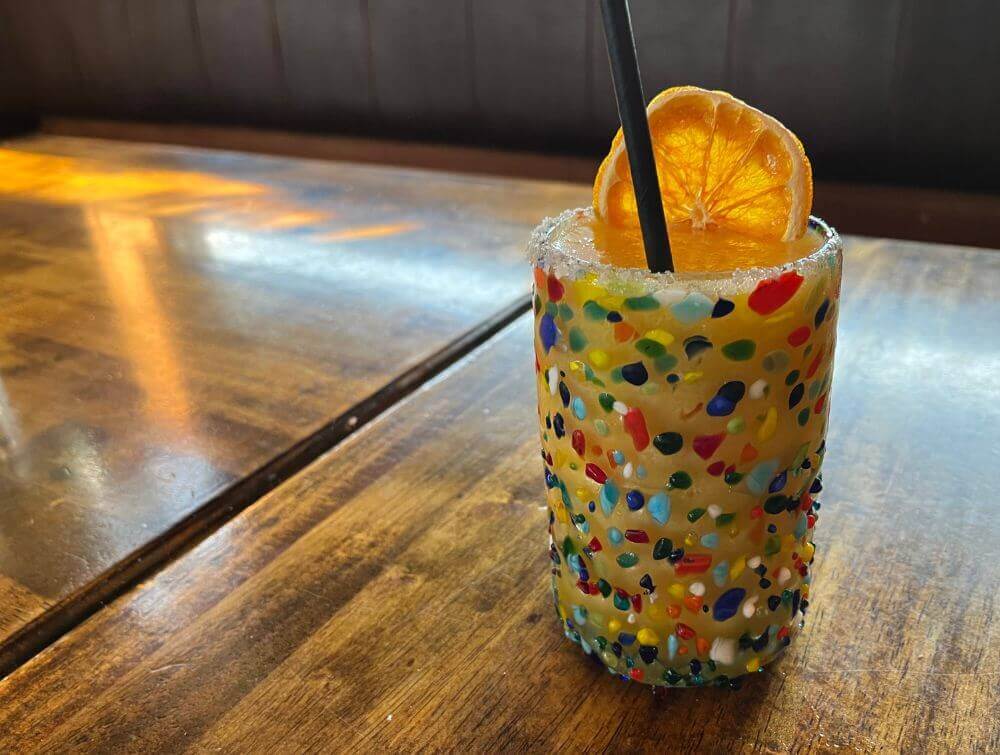 Before you can even start to answer do bartenders make good money, you need to figure out the best way to become a bartender.
Luckily, there's a tried-and-true formula that you can follow if you want to pursue a career as a bartender. You can also take a look at these tips for finding a job to make the process even easier.
Eventually, you may work your way up to managing or opening your own bar, and it's even possible to open a bar with no money!
Here is a detailed list of the path that many people follow as they look to answer how much does a bartender make an hour.
Get a license – You may not need a license, but some states do require it.
Become a barback – This is often the first position you'll get hired for. You won't need any prior experience, but you'll gain plenty of experience on the job working behind a bar.
Find a mentor – Become friends with an experienced bartender, and pay attention to the tips that he or she has for you so you can learn.
Learn to pour – Understanding the right pour is essential. Pouring effectively will create delicious drinks, not overly weak or powerful ones.
Study mixology – Once you've learned how to pour and make drinks other people have created, try creating some of your own. This will help you understand different flavors and combinations.
Practice – Bartending is like anything else. Mastering the skills necessary to succeed takes a lot of time and practice. So, dedicate yourself to your craft.
Tactic for Success

Formal education is not required to become a bartender. However, there are a lot of really great bartender schools available. When you graduate from one of these schools, not only do you get the experience, you also might stand out from other potential candidates for a job.
How much do bartenders make a year?
Unfortunately, there isn't an easy, straight answer that you can get to this question.
The reason is because how much do bartenders really make depends a lot on their tips (more on that in a bit).
Just like servers and many other workers in the restaurant and bar industry, a bartender will make a base salary that's not very high at all.
The U.S. Bureau of Labor Statistics reports that the median hourly wage for bartenders is $12 per hour. That equates to an annual salary of only $24,960.
In some states, that $12-per-hour rate is lower than minimum wage. Employers can get around the minimum-wage requirement, though, since bartenders make tips as well.
While this might not sound like the best option, keep in mind that this is not at all out of the ordinary for the industry.
Also, most people who have worked in the restaurant and bar industry for a while actually prefer this to a higher base salary.
One of the main reasons for this is that their earnings aren't capped. In other words, how much money you are able to bring home is heavily dependent on your performance.
If you're better at your job, you're likely to make customers happier, and likely to bring home more money as a result.
In many other jobs, your performance alone won't dictate how much money you make.
If you prefer the stability of a higher base salary, one of these best paying jobs in retail could be a better fit for you.
Trend on the Rise

Coming out of the COVID-19 pandemic, bartending is projected to be a very sought-after industry. In fact, bartender employment is projected to grow by 32% by 2030. If you're looking for a new career to go into, this could be the one, since it'll be in such high demand.
Do bartenders make a lot of money through tips?
Tips are by far the biggest factor in how much a bartender will make in salary per year.
In fact, tips can easily account for between 75% and 85% of a bartender's total earnings.
So, in other words, how much a bartender makes will depend almost entirely on how much they are able to make in tips.
There is no standard to how much a bartender will make in tips. However, venues are typically divided into three categories, known as low-class, middle-class and upper-class venues.
Bartenders at a low-class venue may max out at $200 in tips on the best of nights. At middle-class venues, this could go up to $500.
And at upper-class venues, the maximum could be $600 or more, while the minimum might be as high as $150.
Bartending may not seem like one of those millionaire jobs, but you can walk away with a lot of money if you are good at your job and work for the right establishment.
Tactic for Success

Many people who are considering a career as a bartender also may consider one as a server or host at a restaurant or bar. One thing to consider here is that typically, all servers and hosts will split the total pool of tips. Bartenders, on the other hand, typically only split their tips with other bartenders — if at all — making it a potentially more desirable job.
There are some downsides and upsides of relying so heavily on tips for earnings.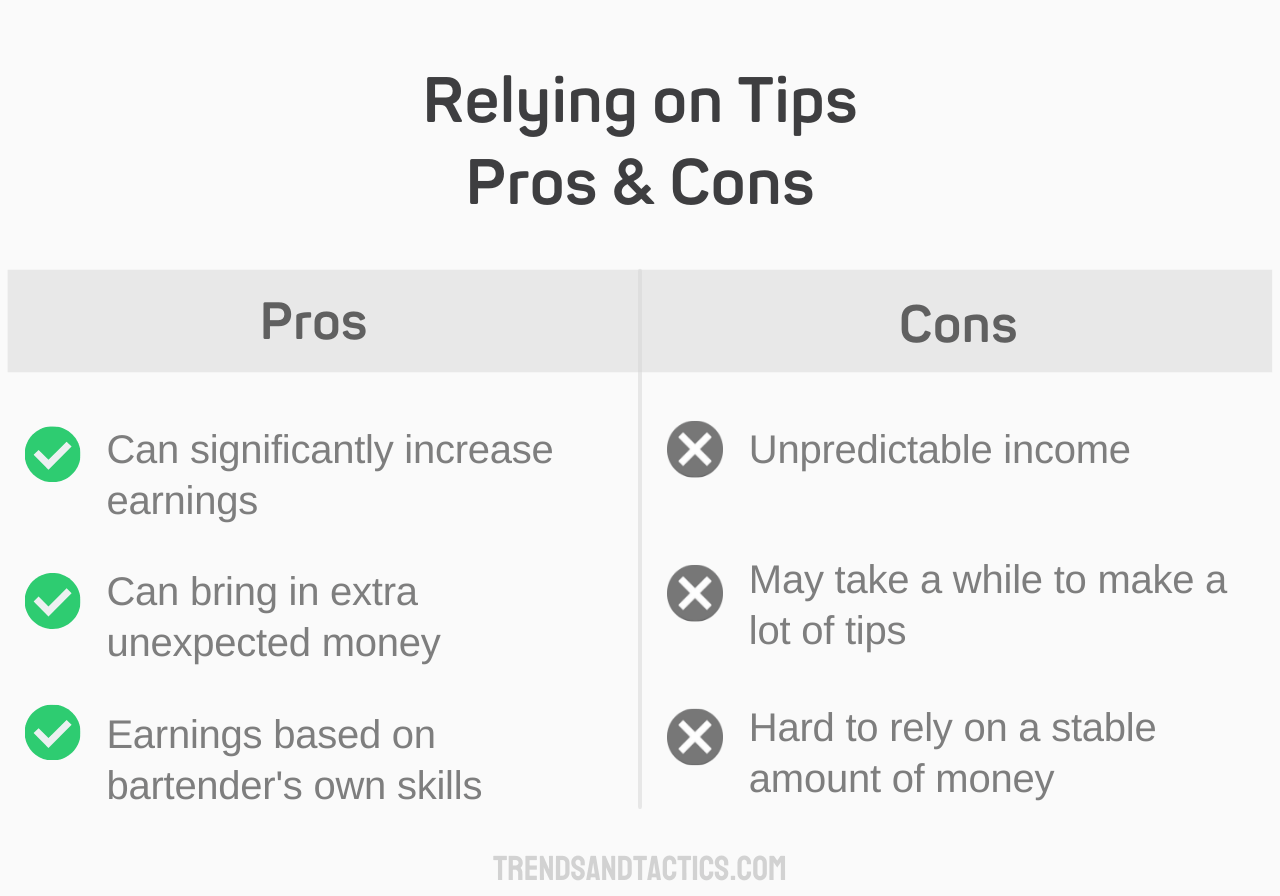 How much do nightclub bartenders make?
If you're looking for a great venue to be a bartender at, the right nightclub could be just that place.
The average salary for bartenders at nightclubs is around $35,000, which is about $10,000 more per year than the average bartenders at other locations.
Trend on the Rise

Mixologists are very creative people, and their clientele expect them to make creative drinks. One trend today are cannabis beverages that are infused with THC. While this might not be legal everywhere, if it is in your location, it could be a way for you and your bar to stand out from the competition.
That may not sound like a lot of money, but it's important to keep in mind that this does not include tips.
In other words, bartenders at nightclubs are typically paid a much higher base salary than some of their counterparts at many other venues.
But, why is this? First, it's the hours that are required. Typical nightclubs operate — not surprisingly — at night.
This means that bartenders probably won't even start until 8 p.m., and could be forced to work until closing time, close to 2 or 3 a.m. in some locations.
Second, nightclubs deal with a lot of volume. This is especially true of popular nightclubs in popular cities.
These jobs are very demanding, as a result. While the average tip at a nightclub may only be $1 or $2, this is a volume job.
If you serve 200 or 300 drinks per hour, that can really make your tips go higher.
While you may certainly make more in tips per drink at other higher-end venues such as specialty liquor bars, a nightclub is a great way to make a lot of money in a high-energy environment.
If you like high-energy environments but have found mixing drinks is not for you, working at a startup is another fun option to pursue.
Can you make $100k as a bartender?
While most bartenders won't make $100,000 per year, there are still plenty who are able to make that much money.
That may seem outrageous based on the fact that even the highest-paying bartenders may only make $35,000 or so in salary.
But, again, keep in mind that tips could end up being 85% in earnings on top of that salary.
If you're really great at your craft, have been working at it for a while and are working the right shifts in the right venue, you can certainly make $100,000 as a bartender.
There are many factors that will determine the earning potential of a bartender. Some of these include:
Location – Bartenders typically make more money in cities than they do in rural locations. This is also true of more expensive states.
Venue – The venue type where the bartender works also factors heavily into the earning potential of a bartender. Venues that fit into the "upper class" will earn much more in tips.
Shift – When a bartender works is almost as important as where they work. The busiest shifts will always make more in tips than the slower shifts.
Skills – A bartender's skills will factor into how much they earn in tips. Those bartenders who make great, inventive drinks and take care of their customers will earn more.
Wrapping Up
If you're considering a career as a bartender, you might be wondering just how much this position pays.
Bartenders can make really good money, but keep in mind that how much money you are able to bring in will depend heavily on the amount of tips you're able to make.
Tim is a classically-trained journalist who loves to share knowledge and information with others. In the past, he has worked in TV, online and print media, and currently works with companies to help design, create and strategize their messaging.