Basketball cards have long been extremely popular for collectors. They rose in popularity in the 1990s, and people gobbled them up all over the place.
Today, you might be wondering how to sell basketball cards that you own.
Whether you have one card to sell or are selling basketball cards in bulk, there are plenty of options for how you can sell your cards.
Are basketball cards worth anything?
Basketball cards can be extremely valuable, if you have the right cards and if they are in pristine condition.
Some of the most valuable cards of all time have sold into the six figures, which is quite a lot of money.
Even if you don't have the rarest of the rare cards, though, you can still make money flipping basketball cards.
A 1986 Fleer Michael Jordan card, for example, sold for $60,000 in mid-June on eBay.
If you're looking through your collection of cards, here are some of the types of cards that are most valuable and the best cards to collect for a profit:
Rookie Cards – These have always been the cards that people want the most.
Insert Cards – These cards are special prints that are together in a normal pack.
Patch Cards – These cards come with patches for game-worn jerseys.
Autograph Cards – These cards have the player's actual autograph on there.
How to Discover How Much Your Card is Worth
It used to be very easy, simple and straightforward to find the value of and get cash for basketball cards.
You could simply pick up the latest version of the Beckett magazine, look your card up and see what its estimated value was.
While that magazine is still around today, most people who sell basketball cards will need to use other resources to get a true value on their cards.
Searching online marketplaces such as eBay is a good start, and you may even discover that your card is one of the top items to sell on eBay.
If you think you have a truly great card, it might be a good idea to get it independently graded.
When you do this, you'll be sending your card to a third-party company — PSA is the most well-known — and they will analyze it and assign a grade.
This serves as a certificate of authenticity, of sorts, and makes buyers feel more confident in the purchase.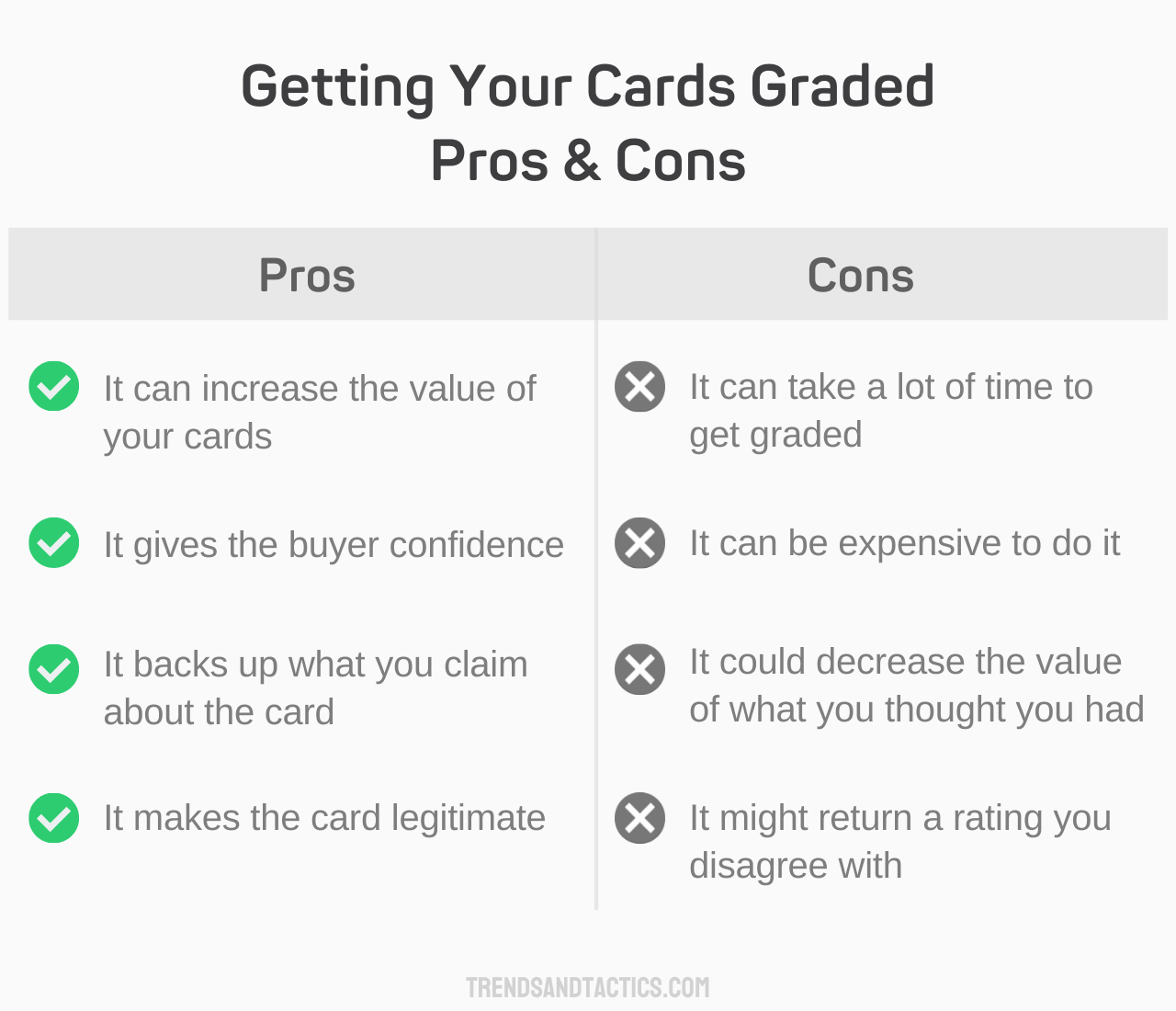 Tactic for Success

If you want to sell a rather rare card — or sell one for a lot of money — you almost will have to get it graded. This grading from PSA will provide a stamp of approval to serious collectors who are going to spend lots of money on cards. So, bite the bullet and get your best cards graded.
What is the best way to sell basketball cards?
There are many different ways that you can sell basketball cards, many of which are quite similar to ways to sell baseball cards.
As we'll detail more in the sections below, you can either opt for online marketplaces such as Craigslist or eBay, or you can opt for a local, in-person store or collector.
Many people today like to go the route of the online marketplaces because it provides a much wider audience to which they can sell.
When there are more people who can buy your cards, there's a higher likelihood that you'll sell them — and for a great price.
And, unlike some other products, basketball cards are small and light. This means you won't have to pay high shipping costs to get your products to the buyer if you sell your cards on an online marketplace.
That being said, if you're looking for cash quickly, selling basketball cards to a local store or dealer is always a great option.
These places deal with collectibles and cards on a daily basis, and are likely ready to pay you in cash the same day you bring your card in.
Trend on the Rise

eBay is an extremely popular platform for selling basketball cards. In the first quarter of 2021, for example, $871 million worth of card were sold on the platform. It's one of the most popular places to sell cards, and for a good reason.
How to Sell Basketball Cards Online
Selling basketball cards online is the option that a lot of people choose.
As mentioned above, being able to attract a wide audience from around the world is one of the biggest benefits of selling online.
If you want to sell your basketball cards online, you first have to select the platform or platforms where you want to list your cards. Then, sign up for a free account on their site.
If it's a site such as eBay, you'll need to link a PayPal account so that you can get paid.
If you're listing on a site like Craigslist, you'll have to set up payment arrangements a different way.
Trend on the Rise

There are tons of basketball cards for sale on Craigslist. In fact, on a given day, you can find a few hundred Michael Jordan cards for sale there. So, don't overlook this platform if you're selling basketball cards.
No matter which site you choose, you'll need to focus on a few areas to make sure that your basketball cards are found and then sell for top dollar:
Good Photos – Make sure to take great photos of your cards.
Great Headline – The headline on your listing will help it get found.
Thorough Explanation – Make sure to fully explain what people are looking at and what they'd be buying.
Shipping Details – List how you're going to get it to them and how much it would cost.
When done right, this is a fantastic way to get money at college without a job.
Tactic for Success

Don't limit yourself to just one platform if you're selling basketball cards. You can list the same card for sale at multiple platforms. Just make sure you manage your listings properly so you take them all down once your card has sold.
Where can I sell basketball cards near me?
In the 1990s, there were sports card and memorabilia shops set up all over the place.
You could easily find multiple stores that specialized in these goods in your local town or at the local shopping mall.
Today, there aren't as many of those stores that are still around. However, that doesn't mean that you won't have any options for selling basketball cards near you.
One of the first places you should look is at any retail store that still specializes in sports memorabilia.
You can find these stores by searching online. You'll likely get the biggest bang for your buck at these stores since they know what they're dealing with when you bring cards into them.
You could also opt to sell basketball cards to a pawn shop. These stores don't necessarily specialize in any one particular type of item, but they do buy and sell various goods every day.
If you need cash fast for your basketball cards, this could be a great option for you.
You may also be able to sell your basketball cards at a local second-hand shop.
Again, these stores aren't memorabilia specific, but they deal in re-selling older items.
Selling as a Dealer
Another option that you could take if you want to sell your basketball cards in person is to sign up for a local vintage fair and/or flea market.
There are plenty of antique malls today that allow individuals or businesses to rent small spaces in their warehouse.
You get to display your cards for sale there, and the antique mall will manage the sale and payment for you.
One of the biggest advantages of this is it's pretty hands-off. You just have to set up your merchandise, set prices for everything and let the operators of the antique mall take it from there.
They will take a cut from all of your sales, but you can view that as a simple management fee.
Another option would be to rent a booth at local flea markets. This is another great way to get a lot of people to see your basketball cards for sale at one time.
The upside to this is your only costs will be your booth rental fee. The downside, of course, is that you have to "man the booth" or pay to have someone do it for you.
Wrapping Up
If you have basketball cards that you want to sell, you'll have plenty of different options for where you can sell them.
Follow our guide above so that you can sell your basketball cards for top dollar this year.
Tim is a classically-trained journalist who loves to share knowledge and information with others. In the past, he has worked in TV, online and print media, and currently works with companies to help design, create and strategize their messaging.