The best jobs for MBAs with no experience.. is there even such a thing?
Start your search off right (and headache-free!) by considering these great jobs for MBAs with zero work experience.
19. Customer Relations Consultant
A customer relations consultant is someone who will provide independent advice on solutions for managing customer relationships and customer service.
Ultimately, your goal will be to help businesses grow by improving customer satisfaction.
In addition to MBA grads, this is a common starting point people with computer science degrees.
You will address all aspects of the customer relationship management program or system that a company has in place, looking at potential risks and solutions.
Average Pay: $46,401 (ZipRecruiter)
18. Accountant
To become an accountant, you may need to be certified as a CPA and to take a few extra courses during your MBA studies.
However, as long as you possess these credentials (in most cases, by simply passing a test), you don't need to have any experience.
You'll have to verify and complete financial records, like tax statements and returns.
Average Pay: $54,451 (Indeed)
17. Investment Banker
Investment bankers are people who sell equity or issue debt in companies, helping clients with things like mergers and acquisitions.
As an investment banker, you might also give advice on investment opportunities like derivatives.
Although experience is a huge plus when it comes to landing a job, there's a chance you could find work as an investment banker as long as you've taken the proper steps to network and connect with businesses while you were still in school.
Average Pay: $60,064 (Indeed)
16. Mortgage Loan Officer
As a loan officer, you'll evaluate, authorize, and approve loan applications. You could work for a bank, credit union, mortgage company, or another type of institution.
If you have an MBA, there's a good chance that you already have in-depth knowledge of how the loan process works and some financial savvy.
Most companies require little more than a bachelor's degree, so your MBA should more than meet the basic requirements.
Although you might not have much work experience, highlighting your MBA is a great way to negotiate your salary on job offers.
Average Pay: $63,960 (Bureau of Labor Statistics)
15. Human Resources Assistant
Human resources is a key component of how just about every business operates.
There are all kinds of HR jobs you can pursue with an MBA, but being a human resources manager often requires a few years' worth of experience.
What better way to work your way up the ladder than by starting off as a human resources assistant, also known as an HR specialist?
You'll recruit, screen, interview, and place employees.
As you gain more experience, you might also work to manage employee relations, resolve complaints, negotiate benefits and compensation packages, and more.
Average Pay: $63,490 (Bureau of Labor Statistics)
14. Business Development Representative
What can I do with an MBA and no experience? A business development representative could be a great option.
In this role, your job will be to bring in new business acquisitions and to find strategic operations for a company.
You'll be a liaison between client and sales rep, helping to connect them to new potential needs.
Average Pay: $71,039 (Indeed)
13. Public Service Manager
If a job in government is what you've always aspired to, then working as a public service manager might be a good fit. You could work for a city, state, or federal office and your job duties could include a long list of potential tasks.
In general, you will oversee the operation and maintenance of various services, including things like roadways, solid waste management, snow and ice operations, and more.
While a bachelor's degree and five years' worth of work experience tend to be the most common requirements for these sorts of jobs, you can often sidestep that with additional education in the form of an MBA degree.
Average Pay: $71,416 (OpenPayrolls)
12. Accounting Manager
As an accounting manager, you will oversee a team of accountants who are all working to accomplish the financial goals of an organization. You might assign projects and various tasks to accountants within your division.
While some experience as an accountant is often required for this type of job, many organizations are willing to hire MBA grads with zero experience, provided that they have taken some supplemental courses specifically in accounting while pursuing their MBAs.
Getting certified with an organization like the American Institute of CPAs, the Institute of Management Accountants, or the Institute of Internal Auditors can help, too.
Average Pay: $73,910 (Payscale)
11. Business Operations Manager
A business operations manager is someone who oversees all operational functions of a business, including managing company policies, supervising staff functions, and allocating resources.
Similar job titles to this include business systems analyst and procurement specialist, but in general, they all do the same type of work.
Average Pay: $79,056 (Indeed)
10. Compliance Officer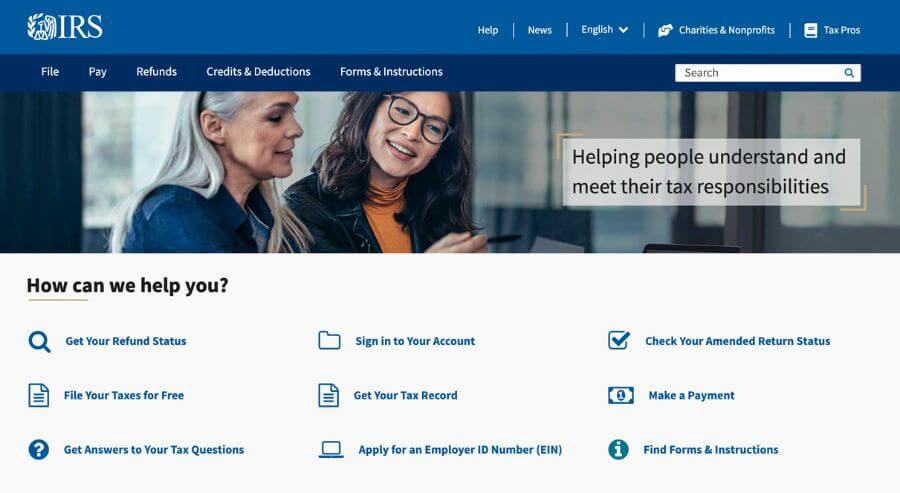 A compliance officer is someone who can work in a variety of industries, including marketing, business, and accounting.
Your job in this type of role will be to understand regulatory legislation (including international banking laws) that affect basic and complex business operations.
Average Pay: $83,397 (Indeed)
9. Financial Analyst
A financial analyst is someone who helps businesses and individuals make decisions about how money can best be spent to attain a profit.
Usually all that's needed to get started in this line of work is a bachelor's degree, but having an MBA can make you even more marketable.
You'll study the economic and business trends, both within a company and the bigger picture.
You might recommend investments, evaluate historical and current financial data, and prepare written reports, all of which are skills that you likely honed while working on your MBA.
Average Pay: $83,660 (Bureau of Labor Statistics)
8. Business Analyst
Become a business analyst, and you'll likely find that no two days are exactly the same.
In this kind of job, your main responsibility will be recommending ways that you can improve a business or organization's efficiency.
You might travel to meet with clients, draft financial reports and business plans, and make recommendations via presentations.
In other words, you'll be doing almost exactly what you did while you were working on your MBA degree!
This is one of the most common jobs pursued by MBAs without experience, since the skills you'll develop in your program translate almost perfectly to the workforce.
Average Pay: $87,660 (Bureau of Labor Statistics)
7. Healthcare Manager
As a healthcare manager, you will be an administrator who makes sure that medical businesses operate at their maximum efficiency.
You'll oversee communication between healthcare workers and clients and ensure that resources are adequately managed.
This is a great job for the entry level MBA grad with a bit of a background in healthcare (many MBA programs now offer concentrations in this field, too).
Average Pay: $92,352 (Indeed)
6. Database Analyst
As a database analyst or computer analyst, you will work to study an organization's current systems for data (computerized or otherwise) and work to find solutions that might be more effective or efficient.
Although some firms like to see applicants with degrees in computer or information science, more and more MBA programs are including strong technical components in their curriculum.
Because of this, you may find that your MBA is all you need to apply for this kind of entry-level career (and if you have strong technical aptitudes, it could be one that you absolutely love).
Average Pay: $93,730 (Bureau of Labor Statistics)
5. UX Designer
A UX designer, or user experience designer, is someone who has an in-depth knowledge of marketing, business, graphic design and human psychology.
If you have a bit of experience in design, you can combine this with your business savvy to help lead companies in how they plan and execute the visual layout of their apps, websites, and other forms of digital media.
Average Pay: $102,207 (Indeed)
4. Product Manager
A product manager is a person who identifies exactly what the customer needs and then comes up with ways that a business or product can satisfy that need.
You'll help your team make solid strategic decisions as you find or develop products to suit the market requirement.
To be successful in this role, you'll need the ability to perform market assessments along with pricing and revenue modeling.
Knowing how to work with data is important, as is strong emotional intelligence – the MBA is the perfect pathway, and you often don't need any experience at all to dive right in.
Average Pay: $113,465 (Glassdoor)
3. Public Relations Manager
As a public relations manager, your job will be to create materials and messages that will enhance the image of your client or company. You may also coordinate fundraising activities.
Both of these tasks, of course, play quite strongly upon the strengths of an MBA grad.
The courses you took in marketing, advertising, and accounting will all help you get a job – and be successful within such a role – as a public relations manager.
As you can see, the pay isn't too shabby, either!
Average Pay: $118,430 (Bureau of Labor Statistics)
2. Sales Manager
Becoming a sales manager is another popular option for MBA grads with little experience.
Your role will be simple at face value – direct the sales team within an organization.
It's a bit more complicated than that, though, as you'll also be in charge of more complex tasks like handling customer complaints, preparing budgets, and analyzing sales data and statistics.
The good news, though, is that the experience you acquired through your MBA program will likely be more than enough to meet the basic demands of this job.
Average Pay: $132,290 (Bureau of Labor Statistics)
1. Marketing Manager
As a marketing manager, your job will be to plan and execute promotional campaigns to generate interest in services or products.
Again, having strong skills in market research will be necessary, as will some experience in developing pricing strategies, handling client negotiations, and handling advertising.
Again, these are all skills you should have acquired while completing your graduate degree.
Getting a marketing job without experience is doable using the right strategy, especially if you have an MBA. Checkout the full landscape of marketing roles.
Average Pay: $141,490 (Bureau of Labor Statistics)
Wrapping Up
It can be tough to find a job if you don't have any experience but rest assured, it can be done!
There are all sorts of jobs for MBAs with no experience – you just need to know where to look. Lucky for you, your MBA likely gave you the problem-solving skills you need to find them!
Rebekah is a writer who covers all things education, business, agriculture, and finance. She owns a small farm business in upstate New York. Her educational credentials include a bachelor's degree in English from St. Lawrence University and a master's in special education from SUNY Plattsburgh.