Jobs that don't work weekends? If you're stuck working on Saturdays and Sundays right now, that might sound like a fantasy.
However, the reality is that there are plenty of jobs with weekends off – you just need to know where to look for them.
15. Cafeteria Workers
While being a "lunch lady" might not be the most glamorous role out there, there are benefits such as not requiring a college degree.
That's something you won't find with most other jobs on this list.
You'll only work on days school is in session, meaning you'll also enjoy major holidays and school breaks off.
Average Pay: $26,996 (ZipRecruiter)
14. Teaching Assistants
Continuing the education theme, you could also work as a teaching assistant. You'll provide additional help in the classroom, and potentially care for students with special needs.
TAs also help supervise students on field trips, and provide general classroom management.
Primary responsibilities of teaching assistants include:
Administrative Tasks – Examples include taking attendance or filling out behavioral assessments
Grading and Providing Feedback – Help with grading assignments and exams
Classroom Management – Monitor classroom for behavior issues, and provide supervision both in the classroom and on trips
In some states, you'll need a college degree, but others only require a high school diploma.
Average Pay: $28,900 (U.S. News)
13. Daycare Worker
Yes, there are some daycare facilities open on the weekends – but most operate only Monday through Friday.
Professionals in this role work closely with young children on educational projects and social development activities.
Most daycare centers cater specifically to working parents, so you may even find part-time options with this kind of role.
If you love children but want to be your own boss, you could market services such as virtual babysitting and tutoring on platforms like Fiverr.
Average Pay: $28,993 (Glassdoor)
Trend on the Rise:

As daycare facilities focus less on administrative tasks and more on quality of care, you may be expected to work with more technology. 82% of babies born in 2016 and beyond are the children of millennial parents who are used to tech!
12. Corporate Library Technician
Now, here's a job you probably haven't heard of before! A corporate library technician is employed by a specific company (such as banks and financial firms) to help keep track of books and other records.
In addition to clerical duties like restocking library materials and keeping track of records, you might also help people locate information.
To qualify for this role, you'll need some on-the-job training along with an associate's degree. In some places, a postsecondary certificate is also required.
Average Pay: $38,188 (Glassdoor)
11. Administrative Assistant
Administrative assistants usually work from 9 to 5, doing things like answering phone calls, scheduling appointments, and managing databases.
While it might not sound glamorous, there will always be a need for these positions, meaning job security.
You'll typically work in a setting that's closed on weekends, like a corporate office or government agency.
Average Pay: $41,761 (Glassdoor)
10. K-12 Teacher
This is perhaps one of the most obvious jobs for someone who doesn't want to work weekends.
As a K-12 teacher, you'll not only have weekends and evenings off, but also holidays and a summer break.
That's not to say this job isn't challenging, though!
A lot of work goes into planning lessons, managing student behaviors, and taking part in professional development workshops.
Average Pay: $44,037 (Glassdoor)
Tactic for Success:

Get as much hands-on experience as possible! The most successful teachers not only participate in a student teaching experience while in college (a requirement for licensure in most states), but also engage in constant professional development.
9. Information Clerk
An information clerk collects information from customers, answers questions from the public, and handles claims.
If this job description sounds generic, that's because it is — information clerks are employed just about everywhere, from banks to factories.
Average Pay: $45,375 (ZipRecruiter)
8. Human Resource Specialist
As a human resource specialist, it's your job to recruit and interview job applicants.
You'll also educate employees on salaries, benefits, and job duties, along with completing other pieces of hiring paperwork.
While you might occasionally work weekends to attend job fairs or other events, most projects will take place between Monday and Friday.
Average Pay: $52,598 (Payscale)
7. Court Correspondent
As a court correspondent, your job will be to create written copies of legal proceedings, such as administrative hearings or trials.
You may provide captions for television events, and closed captions (subtitles) for individuals with hearing impairment.
According to the U.S. Bureau of Labor Statistics, the largest employers of court editors are state and local governments, which employ nearly 50% of all workers in the industry.
Average Pay: $61,660 (Bureau of Labor Statistics)
6. Dental Hygienist
Most dental offices are open on the weekends for emergency situations only, but as a dental hygienist, your work will definitely be on the routine side of things.
Responsibilities in this role include:
Education – Might go into schools to teach children about oral health, or educate patients in-office about the importance of dental hygiene
Report Writing – As a dental hygienist, you'll probably write reports on the oral health of patients so the dentist can come up with treatment plans
Clinical Activities – Use industry-specific tools like x-ray machines, polishing devices, and lasers to provide patient care
All these tasks will be scheduled by appointment – and usually only during the week.
Average Pay: $77,090 (U.S. News)
5. School Psychologist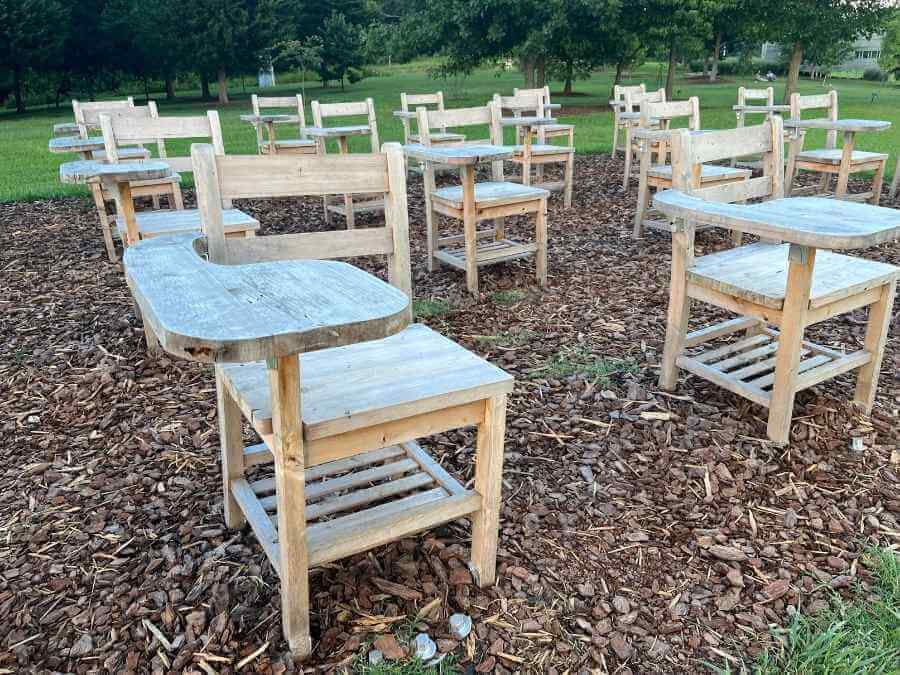 School psychologists support teachers and students by providing counseling related to social and emotional issues.
You might conduct psychological assessments, assess emotional and behavioral needs, or even provide group counseling.
Since you'll be working in an educational setting, don't expect to work weekends or holidays.
Average Pay: $79,820 (U.S. News)
4. Speech-Language Pathologist
As a speech-language pathologist, you'll work with children and adults to help correct their language, speech, and swallowing issues.
These professionals create customized treatment plans that involve teaching sounds, building sentence structure, and even strengthening the muscles involved with speech.
Most speech-language pathologists work in educational settings, meaning you'll have weekends (along with evenings and holidays) off.
Even those who work in medical settings like hospitals don't usually work weekends, since therapy sessions are generally scheduled during the week.
Average Pay: $80,480 (U.S. News)
3. Occupational Therapist
An occupational therapist treats injured or disabled patients with everyday activity therapy.
You might show them exercises that help relieve pain or relearn basic skills, like walking.
Most occupational therapists work in educational or clinical settings, which generally have hours on Mondays through Fridays. You may also be able to get your holidays and summers off.
Average Pay: $86,280 (U.S. News)
2. Computer Programmer
Computer programmers write code for new software programs and applications, typically by using programming languages like C++ and Java.
You might also test new products for technical bugs, and resolve coding errors.
Average Pay: $89,190 (U.S. News)
1. Judge
Since you're an elected government official, you qualify for federal sick and administrative leave, vacation time, and holidays.
Court dates typically run on an appointment-based schedule, so you'll have the flexibility to choose when you work.
Most of the time, court dates are not set on weekends – meaning you'll have plenty of spare time to enjoy.
Average Pay: $163,360 (Career Explorer)
Wrapping Up
Whether you want to spend more time with family or just sleep in on weekends, there are plenty of jobs out there with weekends off.
Rebekah is a writer who covers all things education, business, agriculture, and finance. She owns a small farm business in upstate New York. Her educational credentials include a bachelor's degree in English from St. Lawrence University and a master's in special education from SUNY Plattsburgh.