Being a nurse is one of the most draining, yet rewarding, jobs out there.
Unfortunately, it's not as financially satisfying as most would hope for, so side jobs for nurses are becoming increasingly popular.
Whether you're new to nursing and are trying to pay off student debt, or you're working to afford a house or care for your kids, these are the best side hustles for nurses and why they'll work for you as a professional in the medical field!
1. Medical Transcriptionist
Working as a medical transcriptionist, also sometimes known as a healthcare documentation specialist, means that you'll listen to voice recordings from other healthcare workers and convert them into written reports.
This could mean anything from surgery notes to meetings with other medical professionals.
In this profession, you may also review and edit any documents created using speech recognition technology.
This is ranked among the top options when considering extra ways to make money for nurses, since you'll understand the terms being used.
It can be competitive to land your first position, so make sure you are avoiding the biggest reasons people don't get hired.
Additionally, this one is great because it can be done in your free time and isn't dependent on patients.
Trends on the Rise

To be a transcriptionist, you have to write quickly and thoroughly. Some transcriptionist jobs pay by the word, so speed and accuracy are vital to ensure you get the documents completed how they're expected. If you want to train this, the best way is to practice transcribing television or radio conversations until you reach a speed you're comfortable with.
Average income as a side job: $37,622 (ZipRecruiter)
2. Health Coach
As a health coach, you'll guide your clients through lifestyle changes that will improve their physical health.
This could mean anything from quitting smoking to weight loss and cardiovascular health.
You can do this job as a freelancer, where you can control your hours, but if you decide to work with a company, you can be their coach for whatever corporate wellness programs they offer.
It requires a thorough understanding of everything from diabetes to asthma and good communication skills.
This is also a popular side job for physician assistants, due to the flexibility and earning potential.
Average income as a side job: $22,045 (HealthCoachInstitute)
3. Phlebotomist
Most nurses work through any fear of blood before they finish nursing school, so this is an excellent position for you!
Working as a phlebotomist means you'll take blood samples for testing, help with the donation of blood or plasma, and ensure that the patient is cared for during the process.
The most common work to get in this position is as a plasma donation phlebotomist, which often allows for plenty of part-time jobs.
The employment of phlebotomists is expected to grow 22% between 2020 and 2030, so this is a great time to seek this role.
Average income as a side job: $30,524 (ZipRecruiter)
4. First Aid Instructor
If you're a nurse who has some experience tutoring or training or wants to gain some, this is a great position for you. Working as a first aid instructor, you'll educate people on how to give first aid treatment if ever in an emergency.
This covers a wide range of incidents, including CPR, and at the end, you'll be able to give a certificate to those who completed your course.
A major perk is that it's a job with a lot of free time since you'll only approve training appointments that work for your schedule.
You'll train everyone from future caregivers to those wanting to become lifeguards, so being able to work with a variety of people is important.
Average income as a side job: $31,279 (Zippia)
5. Nursing Student Tutor
After going through nursing school, you'll understand better than anyone else that it isn't an easy course load.
There's a lot of information being shoved at you in a short period, and it can be exhausting to try to memorize and understand all of it.
As a tutor, you'll walk them through anything they find confusing and help them pass whatever tests or courses they're struggling with. You can tutor a variety of people at the same time, making your potential income limitless.
It's also a job with no deadlines since you'll be working with college students who have very flexible schedules.
Tactics for Success

If you've never taught before, this can feel like a lot to take on, so talk to your students and ask what training method helps them best. This will give you the chance to learn while working and ensure you give them what they need.
Avoid allowing any student to cheat- or giving them the answers- any cheating will get them kicked out of school immediately. Furthermore, if someone finds out that you aided them in this, you will lose your tutoring clients, and it can reflect poorly on your medical career.
Average income as a side job: $25,375 (Glassdoor)
6. Part-Time Caregiver
Being a caregiver can mean a variety of things based on the type of clients you find.
Some may need a medical professional nearby overnight in case of a seizure, while others may need in-depth care for everything from eating to using the bathroom.
If you have limits on what you're willing to do, make those clear when seeking out clients. Some only need a couple of hours a day, and that's ideal if you're also working as a nurse.
Average income as a side job: $27,013 (ZipRecruiter)
7. Medical Coding
Working in medical coding is like being a translator for a language only medical professionals speak.
As part of a medical team, you'll look over the patient's file and translate everything into universal codes insurance companies require.
You must use the right codes every time and keep an extraordinarily low error rate.
This can be the difference between someone gaining their funding and the bills being their responsibility. Being fast at typing and having a great understanding of medical texts is a plus!
Average income as a side job: $37,000 (ZipRecruiter)
8. Telehealth Nurse
There's a huge surge in people looking for telehealth nurses, and a big reason is how many people with serious medical conditions are nervous about leaving their homes right now.
As a telehealth RN, you'll connect with patients via video or audio call, assess their health, offer treatment solutions, monitor their health and at-home care, and help in emergency scenarios.
You can work from home in this position, and my services that offer it allow flexible schedules for whatever hours you want.
Because of the pandemic, many nurses have experience in this line of work, so it's one many can easily step into.
Average income as a side job: $75,000 (ZipRecruiter)
9. Immunization Nurse
This job is the strongest in fall and winter, but for obvious reasons there's now a year-round surge of employers looking for both full-time and part-time nurses for this role.
As someone accountable for post-vaccination monitoring, and the injection itself, you'll provide medical care to any patients with underlying health conditions, collect vaccination data, and take patient records.
This role usually only offers daytime hours, so it may have to be an off-day job if you're a daytime shift nurse.
Trends on the Rise

Working in this role means that you'll have to talk to the general public, which may have distrust or discomfort with vaccinations, and possibly have to help them make the right choice to get the shot. So be sure that you're able to do this before attempting this job.
Average income as a side job: $53,760 (ZipRecruiter)
10. Maternal Care Provider
Working as a maternal care provider means that you'll provide prenatal care, attend births, and care for parents after birth.
Although similar to a birthing doula, it requires far more in-depth training.
For example, you'll walk parents through deciding where they'll give birth, help them develop a diet that's best for a pregnant person, and work through any plans they need for when the baby comes.
This includes deciding between a vaginal birth or a c-section and discussing what should happen in emergencies.
Average income as a side job: $37,939 (ZipRecruiter)
11. Camp Nurse
Spending the summer at camp may sound exciting, but it's also a highly stressful job for those who aren't used to working with children and teens. In this role, you'll help campers, counselors, and everyone else at the facility if they face any harm or medical questions.
This could be simple, like poison ivy, or severe, like helping a child with a broken arm until they can get to a hospital.
Therefore, you must be able to perform well under stressful situations.
Average income as a side job: $36,000 (Glassdoor)
12. Legal Nurse Consultant
Many court cases require the expertise of a nurse to reach a verdict. In this role, you'll work with attorneys in any nursing malpractice or other healthcare-related legal cases.
Not only will you evaluate, analyze, and deliver opinions on the case, it'll be your responsibility to provide that information to the court and possibly be cross-examined by the opposition.
This requires confidence in the subject matters you'll discuss and in talking in front of an audience.
Tactics for Success

It's important to emphasize how vital critical thinking is in this role, your statement could win or lose a case.
Once you get into this role, you'll be able to find more work in it easily, but to break into legal consulting, you must market yourself and talk to multiple lawyers and law firms about your services.
Average income as a side job: $41,600 (lncstat)
13. Medical Text Writer
Medical writing is different from being a medical coder or a transcriptor because you'll be writing scientific documents of many types.
This could mean regulatory and research-related documents, drug or disease-related promotional and educational literature, journal publication articles, or even healthcare website content.
In this position, you'll be speaking as an authority based on your own experiences and expertise in the medical field.
If you build a name for yourself doing this, you may also be requested to write for newspapers or be interviewed by local news stations.
Average income as a side job: $43,222 (ZipRecruiter)
14. Health Blogger
The average health blogger writes blogs and information about health and medical topics.
Similar to a medical text writer, you'll get to cover a multitude of medical issues and explain your thoughts and research on them, but as a blogger, there's also a personal touch to what you're discussing.
This could mean anecdotes about things you've witnessed at work (simplified and sterilized of any personal information to protect patients' identities) and discussing anything that worries you.
Health blogger is also a popular job for loners since there's virtually no human interaction involved, so if you want a gig with minimal human contact this could be perfect.
Average income as a side job: $32,800 (MillennialMoney)
15. Online Course Creator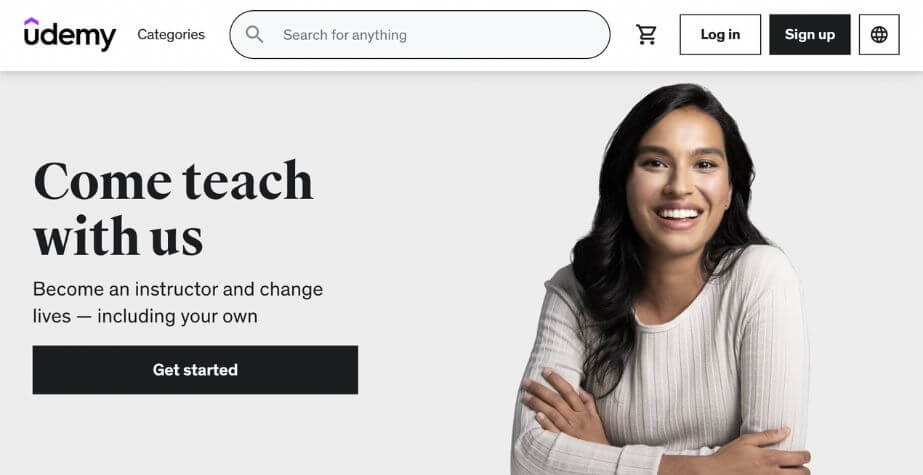 Many students, novices, and curious minds are turning to the internet as an educational source instead of taking on formal classes.
This means there's a large opening for anyone eager to educate and create engaging content – perfect for anyone who also wants to make money with artistic skills.
As an online course creator, you'll develop virtual learning materials and walk your students through whatever lessons, exercises, and questions they have.
Testing them through quizzes and exams is also common, allowing them to complete everything at home.
Advertising your course as a study aid is an awesome way to help students in many professions.
Average income as a side job: $46,800 (ZipRecruiter)
16. Nurse Educator
Nurse educators inform nursing students of anything they'll need to know to become a professional. You'll work for an institution training future nurses that can help them gain their licenses.
Although some courses are more general, you can also teach classes that cover specialized portions of nursing, like pediatrics, psychiatric nursing, or nursing informatics.
This is an awesome way to pass your education on to future nurses while also refreshing yourself on the information that you use in your main job.
Average income as a side job: $41,130 (AllNursingSchools)
17. Birth Doula
A birth doula is a labor assistant who provides emotional and physical support to parents during pregnancy, childbirth, and postpartum experiences.
It's different from a birthing professional because a more spiritual and emotional connection here can soothe and prepare expecting parents for the birthing process.
This role is hundreds of years old and requires an innate understanding of the birthing process and the emotional and physical changes a person can undergo.
Average income as a side job: $22,500 (DoulaTraining.net)
Wrapping Up
Many say if you're a nurse and you want to make more money to go back to school, but that's not necessary!
If you like your job as a nurse and want to supplement your income a little bit, any of these side gigs can kick it up a notch!
Erin is a business teacher and mother of three. When she's not in the classroom or fulfilling her obligations as an A+ hockey and lacrosse mom, she's working on her latest article.