To succeed, paramedics need more than in-depth medical knowledge.
They must also thrive under pressure, be physically fit to maneuver people in need of help, be able to work in a team atmosphere, have compassion for others, and be detail-oriented. Whew – that's a lot!
We've compiled a list of side hustles for paramedics that align with these characteristics. So, without further ado, let's jump into some great side gigs for paramedics.
1. CPR Instructor
If helping others and working directly with students is of interest, paramedics can utilize their medical skills to teach others CPR.
According to the American CPR Care Association, CPR Instructors can make $300 for one four-hour class or $54,220/ year (if instruction becomes a full-time position).
Instructors teach proper CPR techniques. In addition to paramedics, teaching CPR classes is also a common way to earn extra money for nurses.
Although not a key part of the job, attention to detail will also come in handy as freelance instructors often need to coordinate classes and bring all of the necessary equipment.
2. Nurse Midwife
Up to 80% of babies around the world are born with the help of midwives.
With their medical background and ability to thrive in a stressful environment, paramedics are well suited to help keep a birthing mother calm while also keeping an eye out for signs that the mom-to-be should be referred to an obstetrician.
For this reason, it's also a pretty popular side hustle for physician assistants.
The requirements to practice vary by state, but most midwives work with women through their pregnancies, during delivery, and potentially even after the baby's birth.
The average nurse-midwife in the U.S. makes over $113,000/ year (salary.com).
3. Contract Medic
While that salary is for someone working full time, EMTs can fill in as contract medics to supplement their existing schedules.
There are situations where a paramedic is only needed for a single event (like a concert) or seasonally (perhaps during the summer at an amusement park).
Paramedics already know the job – treating injuries and illnesses – and they can find contracts from a few hours to a few months in duration. Best of all, if someone is already a paramedic, they are already qualified.
Zip Recruiter reports that contract medics can make between $37,000 and $104,000/ year!
4. Emergency Room Technician
Like paramedics, ER techs have emergency medical training. However, rather than working on an ambulance, they work in the emergency room.
The job entails assessing patients and performing basic procedures. Because an ER tech is such a close fit to a paramedic's existing position, many of the responsibilities will feel familiar.
It's a popular way make money with a biochemistry degree and other health majors.
According to Salary.com, the average U.S. ER tech makes $45,670/ year.
5. Bartender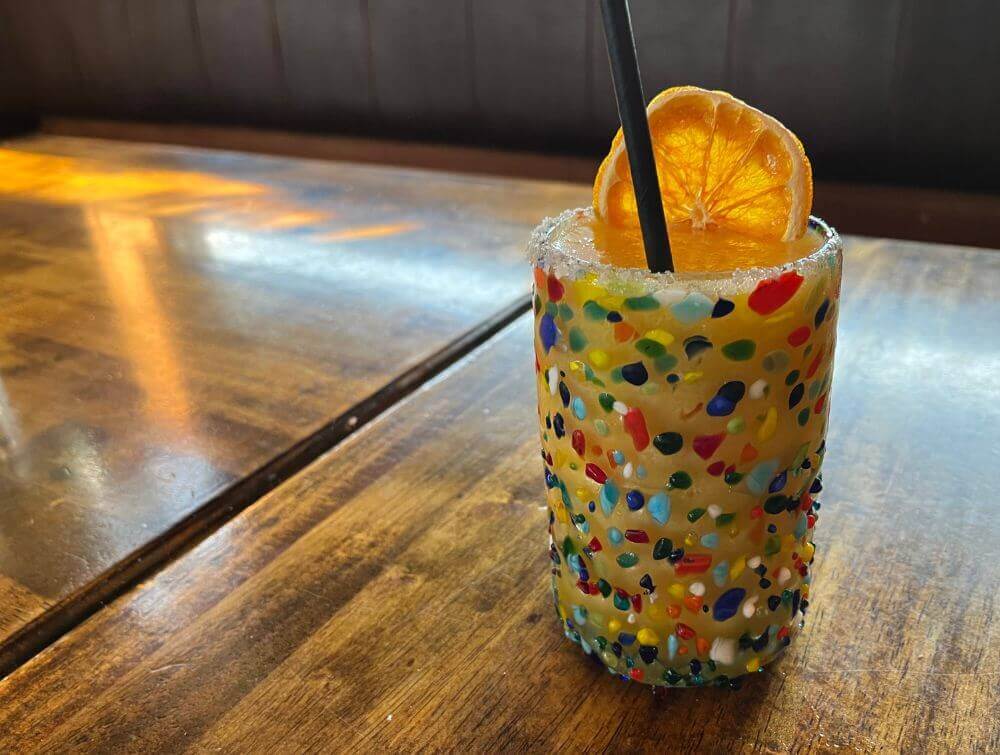 While a bit different than helping a birthing momma, being a bartender comes with its stresses.
So if a paramedic is seeking a position to de-stress after their normal shift, crafting cocktails for cranky folks may not be the relaxing side gig they're hoping for.
Trends on the Rise

According to the Bureau of Labor statistics, there were nearly 500,000 bartenders employed in the U.S. in 2020. Additionally, the profession is expected to increase at a much higher rate than other professions: 32% between 2020 and 2030!
According to Indeed, bartenders average $13.77/ hour with tips of $150/ day.
6. Fitness Trainer
Did you know that healthcare workers are among the "fittest positions" (second only to firefighters)?
Not only can trainers get paid to exercise and blow off some steam, but many fitness centers also offer free or reduced fees for their instructors – even those who only work part-time.
It can be tough to break into the field initially, so make sure you are avoiding the reasons people can't find a job.
Personal trainers often teach early mornings and evenings, as most clients exercise before or after their jobs.
If interested, consider pursuing a certification program by a major national organization like the National Academy of Sports Medicine or the American Council on Exercise.
If earning $19.48/ hour (the 2020 Median pay for fitness trainers and instructors) is appealing, fitness training might be a great option for those fit EMTs out there.
7. Mover
Per Glassdoor, full-time professional movers can expect to earn a little more than $38,000/ year. People can offer moving services in their spare time even without access to a truck.
EMTs can use their fitness to their advantage and sign up to help folks move with GoShare. "Helpers" (who don't have a truck) can earn up to $39/ hour.
Owning a box truck (or having a willingness to rent one) can help people earn up to $85/ hour. Other options to consider are Dolly, LaborJack, TaskRabbit, and Truxx.
8. Team Building Coach
Coaches that focus on team building strive to bring a group of individuals – a youth sports team, several work colleagues, or even family members – together.
EMTs can take what they know about teamwork and turn these dysfunctional units into cooperative and functioning teams!
Local high/ low ropes courses and other outdoor bonding centers are potential options for people who would prefer to work for a standard paycheck.
Coaches who want to go out on their own can offer freelance services. Upwork has numerous teamwork coaches with rates from $15 – $300/ hour.
9. Participate in Market Research Studies
Paramedics, who work in a team environment daily, can help out someone else's team by getting paid to offer their opinions! It's one of the best second jobs because of the mix of earning potential and flexibility.
For example, User Interviews is an online platform that allows people to take part in various market research studies like focus groups, 1-on-1 interviews, multi-day studies, and unmoderated tasks on their own time.
The average User Interviews study pays over $50. One thing to keep in mind is that the "pay" is in gift cards so users won't be able to put any of the incentives directly towards paying their bills.
With over 2,000 studies launching every month, many geared towards healthcare workers, paramedics are sure to find some that they qualify for.
10. Part-time Caregiver
Sittercity, UrbanSitter, and Care.com all offer opportunities for part-time caregivers. Paramedics are often compassionate people who got into their field to help others.
Caring for children or older adults in their spare time is an option for paramedics to help others in a much less stressful environment.
Their medical background will also certainly give them an edge over other applicants.
Per ZipRecruiter, the national average for caregivers is right around $12/ hour.
11. Dog-Walker or Pet-sitter
Paramedics with a love for animals may want to consider using their desire to help others for dog walking or pet sitting. Rover and Care.com are perfect sites to offer pet services to the public.
Earning potential is largely dependent on location and the number of clients. According to Thimble, the median salary is about $15/ hour.
The American Diabetes Association, claims that low-impact exercise increases insulin sensitivity, which helps to control blood sugar levels.
Earning money while taking care of your health? Yes, please!
12. Virtual Assistant
Healthcare positions require great attention to detail. Paramedics are trained to notice the smallest details of their patient's appearance e.g., cuts, bruising, and skin color changes.
Being a virtual assistant (VA) can utilize those same skills.
VA's provide administrative, marketing, or technical support to clients from their home offices!
Some computer skills (typically Microsoft Office) are necessary, but the multi-tasking and detail-oriented nature of paramedics will come in handy. I've worked with VAs extensively, and believe a virtual assistant is worth it.
13. Proofreader
Similar to a virtual assistant, freelance proofreaders can work from the comfort of their homes.
The work tends to be very flexible so it fits well around a paramedic's existing schedule.
Any EMTs interested in using their attention to detail in a different way can test out this side gig via a free introductory workshop on ProofreadAnywhere.com.
Folks who decide to pursue this avenue can find gigs on freelance sites such as Upwork and Freelancer.
Wrapping Up
With a sound base of medical knowledge and other sought-after characteristics, there are many suitable side hustles for paramedics to choose from.
But before making a decision on which to pursue, people should consider their overall availability and the level of stress they want in a side gig.
Jack Brewer is passionate about all things personal finance, and enjoys testing out new side hustles and investing strategies.