For any car lover, we know some classic cars we wish could stay around forever. However, without use and with people wanting to get scrap metal off their lawns, these cars are being crushed down to the scrap. There has been a massive improvement in cars, but the vintage vehicles mentioned have stood the test of time. It isn't easy to find specific earlier discontinued models, so we will explore the 20 classic cars we might never see again.
Saturn Sky (2007-2010)
The Saturn Sky was first introduced in 2007 and is an affordable and stylish two-seater. The Saturn Sky is a convertible, which makes it very appealing to enthusiasts. If someone was looking for a good car for the road, the sleek design most likely attracted someone. However, General Motors' financial troubles and restructuring efforts led to the discontinuation of the Saturn brand in 2010.
Duesenberg Model J (1928-1937)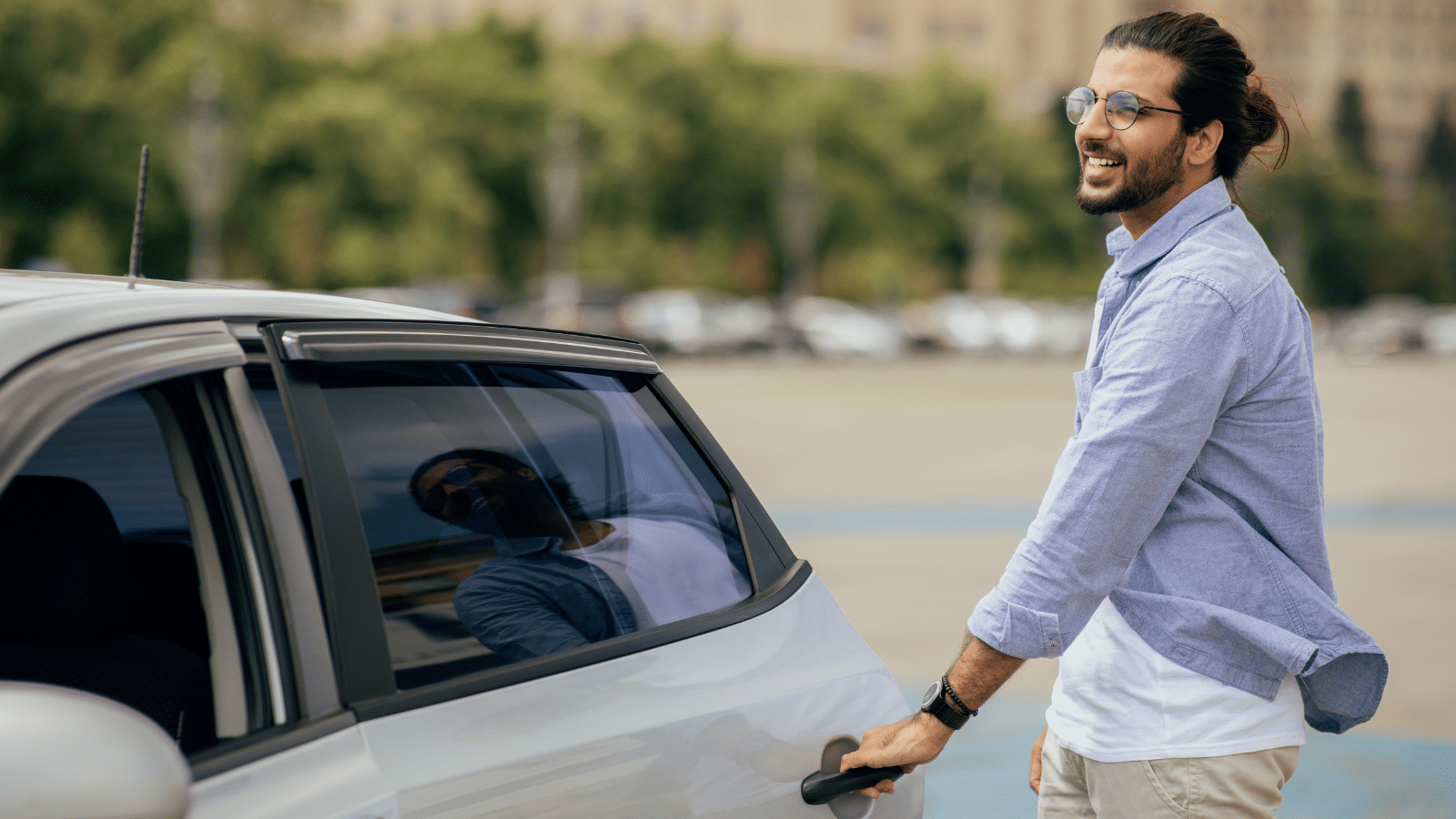 This luxurious automobile gave off an exquisite feeling in its prime time. It was first introduced in 1928 and featured exquisite craftsmanship, a 6.9-liter straight-eight engine, and advanced engineering. It was initially built to challenge European supremacy in luxury cars. However, due to production costs and the Great Depression, this led to its demise in 1937. The company then went bankrupt in the same year.
LaSalle (1927-1940)
If someone was looking for a more affordable alternative to a Cadillac, then the LaSalle was its companion car. It had an elegant style and V8 engines. However, due to Cadillac's expansion, General Motors decided that the LaSalle had done its time and was discontinued in 1940.
Tucker 48 (1948)
Preston Tucker designed the Tucker 48, and it was a revolutionary car with a padded dashboard and pop-out windshield upon impact. They were only in production for a very short period, and Tucker wanted to change the automotive landscape. However, Tucker 48 was discontinued due to a Securities and Exchange Commission investigation, financial issues, and negative media attention.
Cord 810/812 (1936-1937)
The Cord was ahead of its time and was introduced in 1936. It had a front-wheel-drive layout and hidden headlights, but despite this, production issues and poor quality control caused it to have a short life span on the market.
Packard Caribbean (1953-1956)
This car was a luxurious drive between the years of 1953 and 1956. They had a powerful V8 engine, extravagant styling, and incredible interiors. It caught the hearts of many, but because of financial struggles and market preferences, it was discontinued in 1956. Eventually, the company went out of business a few years later.
Imperial Crown (1957-1970)
From 1957-1970, the Imperial Crown was Chrysler's luxury car line. It had very distinctive styling, lush interiors, and a powerful V8 engine. You could sit up to eight people, and it could be used as a limousine. However, despite having affluent buyers, the increased competition made sales decline, which meant that Chrysler discontinued the Imperial Crown in 1970.
DeLorean DMC-12 (1981-1983)
The DeLorean DMC-12 was a staple in pop culture history because of its role within the "Back to the Future" film trilogy. There were more than 9,000 units produced during the two years. It had a stainless steel body and gull-wing doors, and it turned many heads. However, the company went into bankruptcy due to DeLorean's legal troubles, financial issues, cost overruns, and production issues, which means that it was discontinued from the market after two years.
Bricklin SV-1 (1974-1975)
This Canadian-built safety sports car was in production from 1974-1975, and it featured a lot of safety innovations, gull-wing doors, and energy-absorbing bumpers. Regardless of its incredible features, the financial troubles, production delays, and quality issues sent it out of production after a year.
Studebaker Avanti (1962-1963)
The production of this car was a bold attempt at redefining the brand's image, and it features a sleep fiberglass body. It broke numerous records and was classed as the world's fastest vehicle at the time. Even though it had a great design, there were production delays and minimal marketing efforts, which resulted in its discontinuation. There have since been attempts to recreate the classic, but with little success.
Hudson Hornet (1951-1957)
The Hudson Hornet featured a powerful "Twin H-Power" engine and a sleek design, which people loved. It was a valid symbol of American automotive ingenuity, and racers adored it for its roadworthiness and excellent handling. Due to financial struggles, changing consumer preferences, and corporate changes, the Hornet was discontinued in 1957.
AMC Pacer (1975-1980)
The AMC Pacer was first introduced in 1975. It is a compact car known for its bubble-shaped design and oversized windows. Even though it was one of the first compact cars in the US market, its appearance and poor performance caused it to demise in 1980. The engines were also too heavy, which caused a lot of mechanical issues.
Mercury Cougar Eliminator (1969-1970)
This performance-oriented car was introduced in 1969, featuring a powerful V8 engine and incredible design. Due to declining interest in muscle cars and rising insurance costs during the early 1970s, the Eliminator's production ended after two years.
Nash Metropolitan (1953-1961)
The Nash Metropolitan was first introduced in 1953 and was built by Austin Motors in the UK. People fell in love with this car because of its quirky styling and compact size. Still, because of its limited market appeal and the creation of American Motors Corporation, production ended in 1961.
Chevrolet Corvair (1960-1969)
This car was first introduced in 1960 and had a unique rear-wheel drive layout, unique styling, and an air-cooled engine. There were safety concerns raised by a consumer advocate, stating they were "Unsafe at any speed." This had a significant impact on sales and reputation. Even though improvements were made, the declining sales made General Motors focus on other models, causing the discontinuation of the Chevrolet Corvair in 1969.
Plymouth Prowler (1997-2002)
The Plymouth Prowler was inspired by a concept car from Daimler Chrysler. Still, it struggled to find a place in the market because of its aluminum construction and distinctive appearance. Its discontinuation happened in 2002 due to a lackluster performance and limited practicality, and 12,000 units were produced during 1997-2002.
AMC Gremlin (1970-1978)
First introduced in 1970, the AMC Gremlin was a compact car that left a dent in automotive history. It had a peculiar design compared to other cars during its time. Still, despite its quirky appearance, compact size, and affordability, the quality issues, lack of refinement, and reputation for quality issues meant that it stopped being produced in 1978.
Pontiac Firebird Trans Am (1967-2002)
This incredible muscle car was introduced in 1967 and had a few appearances in movies and TV shows such as "Smokey and the Bandit." Due to the decline at the time and changes in emission regulations, the Pontiac was discontinued in 2002. The overall brand was discontinued shortly afterward in 2009.
Oldsmobile Toronado (1966-1992)
Introduced in 1966, the Oldsmobile Toronado was the first front-wheel drive in the USA. It also boasted many innovative features, and even though it had great success initially, with increased competition and market shifts, the Oldsmobile Toronado was discontinued in 1992.
Edsel Corsair (1959-1959)
Ford created the Edsel Corsair, and it was introduced in 1959. It featured a striking "horse collar" grille and upscale features, but despite this, the lack of consumer interest caused it to be one of the biggest automotive failures in history. When this vehicle was released, middle-class individuals were aiming for a more fuel-efficient vehicle.
21 Things That Shout You're "Lower Class" According To Men
Class wars creep up in all aspects of life, including dating. We take a look at the things that men believe are telltale signs that you are lower class.
21 Things That Shout You're "Lower Class" According To Men
Boomer Zoomers vs. Millennial Meh: 10 Cars the Older Gen Loves but Millennials Just Can't Stand
The change in the automotive industry has been incredible over the year. Baby boomers born between 1946 and 1964 can't get enough of the cars listed below, as muscle cars emerged in the 1960s, and new technologies appeared in the 1970s and 1980s. You can imagine why boomers genuinely appreciate these vehicles.
Boomer Zoomers vs. Millennial Meh: 10 Cars the Older Gen Loves but Millennials Just Can't Stand
Across the Pond Disdain: 18 Horrendous American Habits Foreigners Just Can't Stomach
There is a lot to love about America, from the bright lights of New York to the incredible breakfasts, but foreigners also dislike many things. We look at everything from poor public transport to an intimidating tip culture, sharing 18 things that America could be better at.
Across the Pond Disdain: 18 Horrendous American Habits Foreigners Just Can't Stomach
Out with the Old: 18 Gen X Fads That Millennials and Gen Z Just Can't Vibe With
While some old habits die hard, there are some things that Gen X need to eliminate as they are no longer relevant.
Out with the Old: 18 Gen X Fads That Millennials and Gen Z Just Can't Vibe With
18 Unpleasant States You Might Want to Skip on Your Next Trip
When thinking of America, we don't expect there to be boring or unpleasant places to visit. We see all the different states on the TV, and they show the best parts. However, there are some states you won't want to visit, and you should brace yourselves if you ever happen to stumble into them.
18 Unpleasant States You Might Want to Skip on Your Next Trip