It's no secret that law school is expensive. In fact, the average graduate owes approximately $160,000. If you're curious about how to make money in law school, you're not alone.
There are plenty of ways to make money while in law school.
While you won't pay off that entire $160,000 bill by pouring coffee or taking on odd freelance writing jobs, you can begin to chip away at your tuition costs by considering these unique options.
Here are some clever, unique ways you can make ends meet while you're in law school.
17. Create an eBook or Audio Book
Do you have strong written and oral communication skills?
If so, you might want to consider authoring an eBook or an audiobook. This will allow you to put the skills that have been so useful to you in law school to the test.
You can narrate your own books or hire a professional narrator but there is the potential to earn some serious money.
In fact, this is also a job without deadlines, because you'll make your own schedule.
That's especially true when you consider that more and more people are relying on audiobooks to educate or entertain them as they work, drive, or relax.
Earning Potential: Varies, but Kindle Direct Publishing offers 70% royalties for each book
16. Sell Your Textbooks
Do you have stacks on stacks of dusty old law textbooks lying around that you know you will never use? This is an easy way to make money in law school without having to spend hours at a job you hate.
Sell your textbooks on eBay! You'd be surprised at how much money you can get for those old textbooks you never look at anymore.
You can rely on textbook selling websites like Bookfinder and Sell Back your Book to find the best price for your used books.
One tip? Wait until you have a large stack of books to sell until you make the sale.
While you can make money here and there by selling individual books on Amazon and eBay, you can make more (and save on shipping costs) by selling in bulk to book buying websites like Sell Back your Book.
Earning Potential: Varies, but around $40 to $50 per textbook on average
15. Work for Lyft or Uber
Again, this might not be the most glamorous way to make money in law school that's on this list.
However, working for Lyft or Uber (or any other driving service) will allow you to take advantage of the rare times you aren't studying or sitting in class to make some money.
All you need to get started is a car and a valid, clean driver's license.
However, what many people don't realize is that you can also take a class that will train you on how to become an Uber driver, too!
High paying food delivery apps like Doordash and Uber Eats are great options as well.
Earning Potential: $9 per hour plus tips (Indeed)
14. Take Advantage of Work-Study
Work-study is a federal financial aid program that allows students of all kinds (including law students) to make money while they're earning their degrees.
There are some restrictions on how much work you can do (restrictions that are generally based on your family's income) but often you can work on campus and in a role that will give you valuable work experience.
Most work-study programs take place on campus, but some (known as Curricular Practical Training programs) offer paid internships off-campus, too.
Keep in mind, at the end of the year, the IRS will want to hear from you – you'll get a W2 and need to report the income on your tax return.
Earning Potential: $9.61 per hour (Zippia)
13. Take Class Notes
If you've always been the person that classmates looked to and admired for your neat penmanship and your ability to capture all the key points from class lectures, taking class notes could be an option for you.
Even if you don't want to compromise your own attention in class by taking notes for someone else, know that you can sell old sets of notes you've taken from other classes.
Professors rarely change up their course material – many of the lectures stay almost exactly the same, so you can still sell the notes to future students.
Many colleges actually pay students (as student workers) to take notes for students with disabilities, too.
Earning Potential: $9.61 per hour (Zippia)
12. Get a Job With Alumni Affairs
Do you love your school – and want everyone to know about it? If so, you might want to get a job with the alumni affairs office at your school.
This is a great part-time job that will let you begin to chip away at your student loan debt – and to forge valuable connections with alumni who may even be able to help you land a job.
Your job duties will consist of reaching out to alumni of your law school to generate feedback, ask for donations, and invite them to alumni events.
Earning Potential: $9.61 per hour (Zippia)
11. Work at Your School's Law Library
You're going to be spending lots of time in the law library anyway – so why not get yourself fully acquainted with it and pick up a job there?
Library workers are rarely busy, so the beauty of this job is that you can usually study while you're working and double up on your spare time.
Earning Potential: $14.17 per hour (Indeed)
10. Work as a Student Representative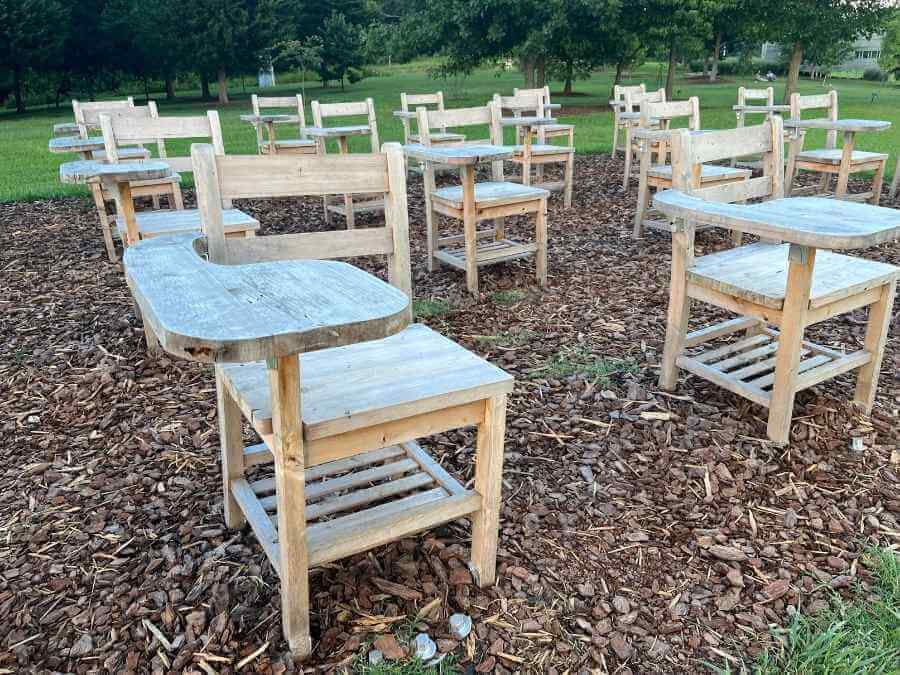 From research services to bar preparation companies, there are all sorts of businesses out there that want to be able to market themselves better to law students.
Often, these companies (like Kaplan) hire student representatives who have the social connections they need to spread the news about training, events, research tools, discounts, and products.
As a student representative, you'll hone your communication and networking abilities, which are both high income skills in the job market.
When you work for one of these companies, you will be paid to understand what they have to offer so you can explain their benefits to other students (aka, future customers).
Earning Potential: $14.33 per hour (Indeed)
9. Intern at a Law Firm
Even though you don't yet have a law degree, working at a law firm is still within reach.
You can peruse job listings (ideally those posted through your university's career services office) to find a position or you can cold-call a company to see if they're looking for an intern.
The downside to working as an intern is that these positions are often unpaid – however, that's not true of all of them.
Earning Potential: $16.06 per hour (Indeed)
8. Become a Research Assistant
If you have some close ties with the faculty at your university, you might want to consider becoming a research assistant.
At the beginning of the semester, most law schools will list the research projects that faculty are involved in.
Law students can apply to work on projects that are most appealing to you, and if the professor decides you're the ideal candidate, he or she may bring you on as an assistant.
There are lots of benefits to choosing this type of job.
You'll gain valuable work experience (something that's required to work at many major law firms) and you could do work ranging from copy editing to citation editing and everything in between.
Earning Potential: $17.06 per hour (Indeed)
7. Dog Walking
This might be one of the least conventional options for making money on this list, but it's a great choice if you want to be able to get some fresh air amidst all your studying.
There are plenty of apps you can use to get dog walking jobs, including Care.com and Rover. Of course, you can always rely on good old-fashioned word of mouth, too!
Don't forget – dog walking offers plenty of invisible benefits (such as improved mental health!) in addition to paid wages.
Earning Potential: $18 per hour (Indeed)
6. Write a Legal Blog
As a lawyer, you know how to write – and while a job in law isn't necessarily a sales job, you're probably pretty good at convincing people to think your way.
Penning your own legal blog is a great way to tap into those skills and make some extra money.
The average pay for this kind of work varies widely based on the success, monetization pathways, and readership of your blog – and it does take some time to get things up and running.
However, the beauty of writing a blog is that it is mostly passive income. Write a post every now and then and get yourself into affiliate marketing and you can make money while you're asleep!
When you're just getting started, make it a point to clearly define your target audience – if you're going to write a legal blog, your audience might be other lawyers or law students.
You can use a platform like WordPress or Squarespace to create your site and monetize it with affiliate and ad networks like Amazon Associates and Google Adsense.
Earning Potential: $19 per hour (Indeed)
5. Start a Law Podcast
It's similar to creating a law blog in that you will be relying on your own personal "brand" in order to make money, but starting a law podcast is another great way to capitalize on your excellent communication skills.
Plus, you won't have to pay for a domain or any website hosting in order to get started. You just need your phone! Record the podcast, throw it on Spotify, and boom! Time to start making money.
Of course, you'll need to find a way to monetize your podcast. Most people do this with companies and brands, but as a law student, you might even be able to get a sponsorship with a law school just so it can get its name out there.
Earning Potential: $20 per hour (Indeed)
4. Become a Virtual Assistant
You likely have excellent organizational skills if you're a law student – so working as a virtual assistant is a natural fit.
You'll typically be a self-employed administrative assistant who is hired to perform various tasks for clients.
The benefit of this type of job is that you can work from home and on your own schedule, leaving you plenty of time to study for the bar exam in the meantime.
Consider creating a website to advertise your services to potential clients. If you are torn between Upwork vs Fiverr for finding virtual assistant gigs, check out our in-depth comparison.
Earning Potential: $20.04 per hour (Indeed)
3. Freelance Writing
If you're a law student, you're probably a phenomenal writer. Consider applying to freelance writing jobs on websites like Upwork or Guru.
You'll be able to work from home and on your own schedule – plus, you can look for jobs you love.
A great way to boost your income as a freelance writer (even one working part-time)? Add credentials to your resume such as search engine optimization or WordPress.
Knowing how to use these techniques and platforms will dramatically increase your earning potential!
Earning Potential: $23.61 per hour (Indeed)
2. Tutoring
Tutoring is something that just about any law student can do. You can tutor students in subjects you enjoy, such as mathematics or English, or even in law-specific topics (like LSAT preparation).
The tutoring side hustle is incredibly convenient since you can set your own hours.
That's especially true in the digital age, where there are all kinds of online platforms that you can use (like Chegg) to connect with students and get paid to teach them about what you love.
Earning Potential: $25.03 per hour (Indeed)
1. Become a Life Coach
As an aspiring lawyer, you probably have a pretty good head on your shoulders.
Your expertise in the legal field and your practical know-how could prove to be incredibly useful to someone interested in the legal field.
You can even branch out beyond legal matters and provide guidance and a listening ear to individuals interested in a job in other career fields, too.
In any event, you probably have great listening skills from all of your years in school – so feel free to put them to the test!
Earning Potential: $28 per hour (Indeed)
Wrapping Up
So there you have it!
Everything you need to know about how to make money in law school.
Rebekah is a writer who covers all things education, business, agriculture, and finance. She owns a small farm business in upstate New York. Her educational credentials include a bachelor's degree in English from St. Lawrence University and a master's in special education from SUNY Plattsburgh.