Looking for jobs for retired teachers?
You've come to the right place. Although your students might be the first thing on your mind right now, there is going to come a day when you are no longer working in a school.
In order to keep yourself busy (and to keep a little extra cash coming in!)It's a good idea to consider some alternative careers for teachers. Here are some of the best options to consider!
18 Best Jobs for Retired Teachers
Here are some of the best jobs for former teachers. The good news? Most of these are far less stressful than teaching!
Which one will suit you best?
18. Test Scoring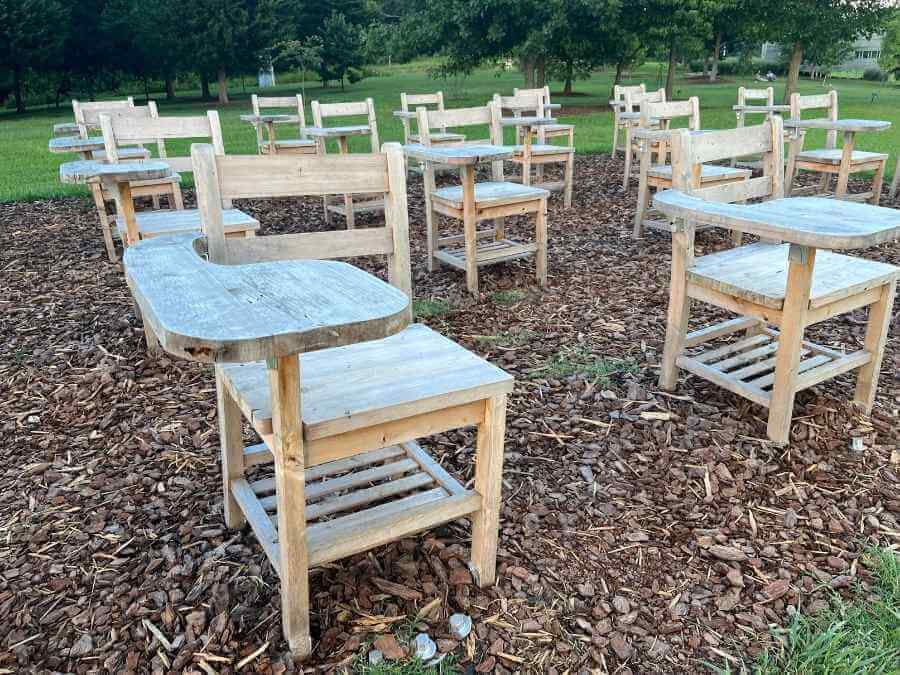 Although test scoring isn't usually a full-time gig (you'll probably be working part-time or seasonally), it's a great way to find occasional work that will also put your teaching abilities to work.
You can score tests online or in-person, grading exams like the ACTs, SATs, GREs, and more. Check for test scoring jobs online and apply early to get your chance.
Most high schools and colleges will have opportunities available and they're always looking for qualified teachers to score exams!
Trends on the Rise:

Although fewer students are taking exams like the SAT and ACT (in 2021, only about 1.5 million students took the SAT, down 700,000 from 2020), the demand for test centers and test scores is still high. Test center capacity is increasing as demand for the test remains high despite a relative decline. Because of this, more test scorers will be needed to score exams administered around the country.
Earning Potential: $23,040 per year (JobCompass)
17. Nannying
Some people consider nannying to be glorified babysitting, but that's far from the case. If you're a former teacher, nannying isn't something you should turn your nose up at!
Nannying is a great way for you to continue to contribute to the growth and development of young minds.
Plus, since you'll be working with fewer children, you'll be able to have a more intimate role in the lives of the children you work with. You can track their progress over a longer period and be more involved in their education.
Another perk is that it's a job with no uniforms required, so you'll get to wear comfortable clothing everyday.
Whether you want to be an occasional nanny or a resident nanny with room and board included in your wages, nannying is a wonderful option for retired teachers to consider.
Earning Potential: $25,552 per year (Zippia)
16. Career Coach
Chances are, when you were a teacher, you had at least one talk or two with a student about the path he or she was headed down in life.
Much of your work as a teacher was likely centered around helping your students figure out their goals.
As a career coach, that's exactly what you'll do with teens and adults alike, helping them determine the best ways to be successful on a professional level.
This might involve helping them apply for jobs or nail interviews. If you have a knack for communication, this is an excellent way to utilize that high income skill.
You could also help them improve their skills in areas like stress management, problem-solving, and communication. Some career coaches even work with larger organizations to train staff and develop their leadership skills.
Tactics for Success:

You may need a bachelor's degree in counseling in some states to become a career coach. However, that isn't always necessary – often, any bachelor's degree will do.
As a career coach, you can be hired by an agency or go out on your own, as an independent contractor. Whatever the case may be, make sure you network – and print out lots of business cards to advertise your services!
Earning Potential: $30,960 (Indeed)
15. Athletic Coaching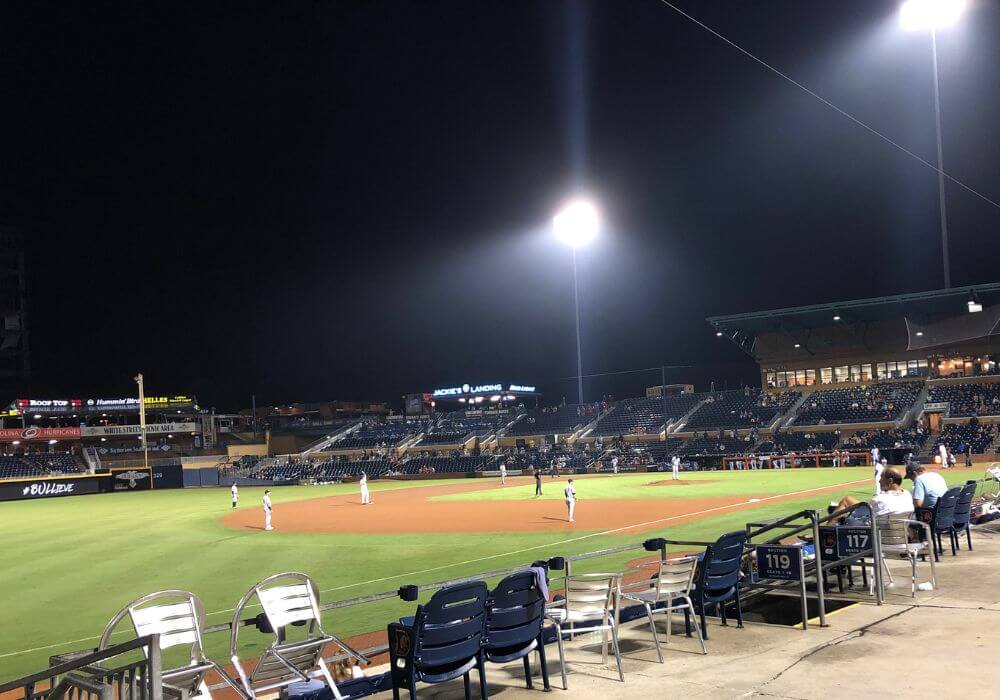 You may have started this side hustle when you were still teaching! Athletic coaching is a great way to continue working with kids while also getting some exercise.
If you were a teacher, you probably have an innate ability to motivate and train people toward certain goals.
That makes athletic coaching a great fit for just about any retired teacher – especially a retired physical education instructor!
As a former teacher, you could find a job coaching at a high school or a local college. Refereeing is another similar option to consider if you have a passion for sports.
Earning Potential: $34,840 per year (USNews)
14. Museum Educator
A great option for retired teachers, particularly people who were once history teachers, is to work as a museum educator.
In this role, you'll be able to organize educational events, activities, and programs. You can also lead a team of volunteers or plan educational conferences and excursions.
It's a popular way to make money with a history degree, but that's certainly not required.
You'll be able to put your organizational and leadership skills that you honed as a teacher to work – and make a decent living in the meantime.
Trends on the Rise:

2020 had a major impact on how museums go about their business, with many (like the Museum of Modern Art) getting rid of all museum educator positions entirely in 2020. However, the shift has become more positive in 2021 and beyond, with many museums offering online positions to museum educators so that they can continue to offer educator programming (and get paid for it) but in a safer, more accessible virtual setting.
Earning Potential: $39,946 per year (Glassdoor)
13. Tutor
An obvious choice for a job for a retired teacher is to work as a tutor. As a tutor, you'll be able to continue teaching students – but in a lower stakes, more flexible way.
Tutoring can be done in-person or online. There are plenty of online platforms to turn to for work, including Tutor.com, VIPKid, and more.
This is also a high paying way to make money in law school and medical school.
Most pay by the hour and offer scheduling options that can suit just about any schedule.
Earning Potential: $42,640 (Indeed)
12. Blogging/Writing
Working as a freelance blogger or content writer is a great way to make some extra cash as a retired teacher, too.
You could start a blog about what you know best – teaching – putting your strong skills in researching, writing, and editing to the test. Or you could work as a freelance writer for someone else!
It's also a career path with very little stress, since the job doesn't have any deadlines.
As a blogger, you don't have to stick to writing in the education niche, either. Look for jobs that interest you to build up your portfolio.
Once you have a steady stream of work behind you, you'll be able to command higher rates for your projects.
Earning Potential: $47,140 (Indeed)
11. Personal Trainer
You could even become a personal trainer. Some people might assume that this is a job that only a retired physical education teacher might like, but that's not the case.
As long as you have a passion for exercise, nutrition, and fitness, then working as a personal trainer is a wonderful option for you.
Personal trainers can go out on your own and find private clients to train, but it's often easier to get started by checking with your local fitness club.
Most personal trainers get certified, depending on where you live, but the good news is that it doesn't take very long (or cost a lot) to do this.
Earning Potential: $48,853 per year (ZipRecruiter)
10. Sell Teaching Materials
You can even make some extra cash by selling educational resources. You can hawk the resources you used in your own classroom for money or you can develop new ones.
Consider using platforms like Teachers Pay Teachers to sell your products.
This is often one of the best second jobs for current teachers, and so imagine the kind of numbers you could pull in doing this full time.
As you're probably already aware, teachers are more willing to pay other teachers for their work instead of building them themselves – especially if you are able to produce quality content and sell it at a decent price.
Earning Potential: $50,000 (EduTopia)
9. Editing
As an editor, your job will be to review content sent in by a writer to determine if it follows the style guide requirements of an organization. The work might be published on websites, in books, or even in magazines.
You may have to have a degree in English to work as an editor, though that's not always the case.
Many publications love to have individuals with backgrounds in education working for them since it shows that you have the ability to think critically – and you know what to look for in a piece of writing, too.
Earning Potential: $50,258 per year (Indeed)
8. Consulting
You don't have to work specifically as an education consultant (you could get a consulting job in any other field that you are proficient in) but this is a line of work that's great for former teachers.
The job involves advising students, parents, and even school boards on the best ways to approach academic concerns for the community.
You might recommend specific types of technology or curriculum resources or even make recommendations for classroom sizes or arrangements.
Often, you'll need a master's degree in education to become an educational consultant – but the good news is that, in most states, you probably already had to have these credentials in place before you started teaching anyway.
Tactics for Success:

You may need to have a master's degree in order to become an educational consultant – however, in most states, you probably had to have that credential in place before you started teaching anyway.
Some education consulting jobs require travel – but you'll be reimbursed for your expenses in most cases. A bonus if you'd like a retirement on the road!
Earning Potential: $51,040 per year (Indeed)
7. Translator
If you were a foreign language teacher, working as a translator is a great option. You can work to translate all kinds of documents or even videos and audio files.
There are plenty of freelance translating jobs online – or you could even consider a career abroad!
Earning Potential: $51,830 per year (USNews)
6. Writing Coach
Even if you weren't an English teacher, working as a writing coach is another great option for you to consider.
A PayScale report indicated that nearly half (44%) of all managers found that their young workers struggled most with writing skills.
Help buck the trend! Work as an in-person or virtual writing coach and you can help high school and college students become better, strong writers.
Earning Potential: $51,840 per year (Glassdoor)
5. Social Work
As a teacher, you probably have a knack for working with others – and a lot of innate compassion. This makes social work a great fit.
You may have to pursue an additional degree or certification to find work in this field, but without a doubt, you're sure to find that it's worth it.
Earning Potential: $56,035 (Indeed)
4. Sales
Working as a sales representative is yet another option to consider.
As a teacher, you probably had to work hard to convince, pursue, and "sell" your students on the idea of doing something (like getting their homework done).
Many of the characteristics that teachers rely on to get their jobs done are the same ones that you need to be an effective teacher.
Consider finding a job as a sales representative to put those strong interpersonal skills to work!
Just keep in mind that the pay for this kind of job can vary widely depending on where, what, and how much you're trying to sell.
Earning Potential: $57,899 per year (Indeed)
3. Corporate Trainer
Yet another option is to work as a corporate trainer. In this role, you'll work with management and employees to figure out ways to enhance the performance of a company.
You might develop programs to teach new skills and strategies to workers and collaborate on best practices with managers.
It's a great job for someone with strong communication and interpersonal skills – like a retired teacher, perhaps?
Earning Potential: $65,352 per year (Indeed)
2. Curriculum Development
You spent a lot of time in the classroom as a teacher – so you know how to best help students learn. Use your experience wisely and consider a job as a curriculum developer.
Curriculum developers often find at-home or remote options for this kind of work, making it a great choice for someone who only wants to work every now and then.
Earning Potential: $68,580 per year (Glassdoor)
1. Adjunct Professor
If being in the classroom is truly what makes you happy, then you should consider a post-teaching career as an adjunct professor.
You can teach just one class per semester which will allow you to continue working closely with students and develop curriculum just as you did before.
The educational requirements will vary depending on the discipline and the school, but you'll usually need a master's degree in order to qualify for this line of work.
Earning Potential: $135,320 per year (Glassdoor)
Wrapping Up
There are plenty of jobs for retired teachers, so you can see from this list above.
Now hit the books – and start working on your resume so you can apply to one of them as soon as possible!
Rebekah is a writer who covers all things education, business, agriculture, and finance. She owns a small farm business in upstate New York. Her educational credentials include a bachelor's degree in English from St. Lawrence University and a master's in special education from SUNY Plattsburgh.