Software engineers are in high demand in today's business world.
With so many skills at their disposal in the high-tech world across every industry, there are many side jobs for software engineers as well.
The available side gigs for software engineers are not only large in number but also provide great pay, flexible working hours and locations, and a lot of fun, too.
Here are the 12 best side hustles for software engineers.
12. Blogger
It's very easy for anyone to start a blog today, but for it to really take off, you have to build an active, engaged and loyal audience.
Luckily, this could be one of the great side gigs for software engineers, because people are constantly interested in the topics that are near and dear to their hearts.
You could blog about how to become a developer, interesting stories you've come across as a software engineer or where you believe the industry should go.
It's one of the most well known jobs that don't have deadlines, which means you'll have lots of freedom.
Some similar blogs, such as No CS Degree, rake in roughly $2,500 in revenue every month.
Tactics for Success

If you're looking to create a blog, you need to come up with a great marketing plan. You can't simply write and hope that people will come to your blog.
First, find a good niche to write about so you can separate yourself from others. Then, drive traffic through social media accounts, and consider purchasing digital ads to get the word out as you start.
Median Salary: $38,440 (ZipRecruiter)
11. Technical Support
Companies are always looking for technical support personnel, and software engineers possess the skills that are required for the job. Oftentimes it's one of the first ways college graduates make money with a computer science degree.
Today, a lot of this work is offered at different hours.
It's among the best side gigs for software engineers, too, because you can do the work from home in your spare time.
There's no need to go to a call center to do this anymore. It can be a fun and rewarding job, too, as you're helping people through common issues they're having.
Trends on the Rise

One of the biggest trends in the world of technical support is designing chatbots so people can fix problems on their own. By 2022, in fact, 80% of all businesses are expected to use chatbots in some form for customer support. This means you can do this side gig without having to talk to people on the phone at all.
Median Salary: $43,985 (Glassdoor)
10. Freelance Web Design
Everyone is looking to design a website nowadays. Businesses and individuals need a sharp-looking, highly functional and easy-to-navigate site to market everything they do to a wide audience online.
While there are many tools people can use to do this themselves, they still rely on web designers to do much of the work, since they can do it well. This is why it's one of the best side jobs for software engineers.
Web design is a fantastic job for a jack of all trades, considering the many moving parts involved in web projects and numerous teams you'll be working with.
Not only do you get to use the skills you've learned over years in this job, but you can be very creative, too. Your job is never the same day-to-day when you do freelance web design.
Tactics for Success

If you're looking to become a freelance web designer, you should have sites that you have already created to serve as your portfolio. Potential clients will likely want to see your work before hiring you to do their job.
Even if you haven't done any professional web design work before, it's a good idea, then, to create a few websites just to serve as examples of your work.
Median Salary: $52,236 (Payscale)
9. SEO Consultant
The name of the game on the web is to be discoverable on search engines. To do this, you need to employ best practices of Search Engine Optimization, also known as SEO.
Software engineers could be uniquely positioned to tackle some of these issues, as a lot of it has to do with keyword placement and research, as well as some design tools for sites.
You'll hardly ever find it difficult to get clients, as there are plenty of companies and even individuals who are looking for SEO consultants.
Plus, after gaining experience working in marketing, you'll have a unique edge over other software engineers in the job market.
Median Salary: $53,765 (Glassdoor)
8. Manager of Social Media
If you're looking for some work that's slightly out of your main area of expertise, then you might look to social media.
Many companies and individuals are looking for others to help them manage their social media pages.
While this will take some creativity in language, images and marketing, it's still right up the alley for many software engineers.
This is a very rewarding side gig, as you get to see right in front of you the fruits of your labor, based on how people respond to the messages you post.
Median Salary: $55,117 (Glassdoor)
7. QA Tester
Companies that develop products utilize the services of QA testers to try out what they've created before they go to market.
They also need QA testers to analyze any updates or fixes that they've recently implemented while their products are already on the market.
Software engineers are great for this job because they are experienced in knowing what makes certain technology run in certain ways.
They make for great QA testers because they can find problems easily and even suggest potential fixes. This could be a fun job, too, as it's sort of like playing detective.
Median Salary: $58,669 (Glassdoor)
6. Course Creator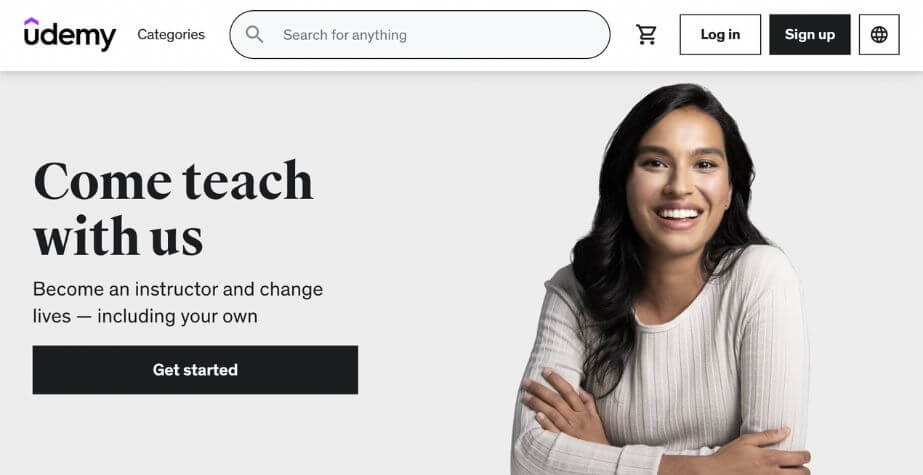 So much is changing in the landscape of jobs that people are looking to learn new things every day. Software engineers are uniquely positioned to teach people skills that they have — and that can translate to many jobs.
Today, you can create educational courses on anything. This is why one of the side jobs for software engineers that could prove very successful is creating such a course.
These courses are in high demand, since they are cheaper for the students to purchase than going to expensive four-year schools.
You just need to be able to teach certain skills, and show people how to do that by making a video.
Trends on the Rise

While you could reach people all across the world by creating educational courses online, you will see more money if you are located in certain states. Instructional designers typically earn the most in Alaska ($85,390) and California ($85,090). So, try to market to those states, if you choose these side hustles for software engineers.
Median Salary: $64,800 (Payscale)
5. Video Game Designer
Many software engineers are hardcore gamers. There are also plenty of people outside of this field who love to game and are constantly looking for something new to try.
As a software engineer, you are uniquely positioned to create fun and exciting new video games. You don't need to worry about the difficult point of entry for main console games.
You can go right to developing games for mobile devices that you can list for sale on iOS or Android devices.
This is an extremely creative side gig and one that could make you famous, too, if your game takes off.
Median Salary: $66,609 (Payscale)
4. eBook writer
People are constantly looking for guides to learn about different aspects in the tech field. This is why one of the best side gigs for software engineers is writing eBooks.
Not only are eBooks very popular today, they are also extremely easy to create and sell. eBooks don't take a lot of capital to create, publish, and market, yet they can result in big sales numbers.
Software engineers will also love the fact that eBooks can generate revenue on an ongoing basis, without any additional work.
Not to mention, this would be a great way to make extra money as a loner since there's virtually zero collaboration with others.
Median Salary: $72,649 (ZipRecruiter)
3. Statistical Analyst
The job of a statistical analyst is to collect, present and organize data.
Companies today need these people to handle all of the data they generate so that they can use that information to make their products better, or to serve their customers better.
This is one of the best side hustles for software engineers because of the skills involved. It's also something you could easily do on the side on your own time, whenever works best for you.
Median Salary: $78,276 (Glassdoor)
2. Freelance Programmer
Many businesses today need the services of a program, but not all can afford to hire them on a full-time basis.
In fact, many companies just need a programmer on a project-by-project basis, which has given rise to the popularity of freelance programming.
If you love to code, then this is one of the best side gigs for software engineers. You can continue to love doing what you do, and do it on your own terms when you want to, and for whom you want to.
Median Salary: $86,550 (USNews)
1. API Developer
In this digital age, so much of our lives is driven by technology. We all have smart devices and AI technology that can power various things in our homes.
Smart controls such as Alexa can do everything from turn on our lights to start the coffee machine. To connect some of these devices, though, you need to have a working API.
There is a big need for API builders, and that's what makes it one of the top side hustles for software engineers.
This is something you can pick and choose what to do, and then publish it for people to pay for and download. It's a great source of passive income, as you get paid every time someone buys it.
Median Salary: $115,044 (ZipRecruiter)
Wrapping Up
Software engineers who are looking for side work should have no problem finding jobs at all.
The above 12 are some of the best side jobs for software engineers, but there are plenty more as well.
Tim is a classically-trained journalist who loves to share knowledge and information with others. In the past, he has worked in TV, online and print media, and currently works with companies to help design, create and strategize their messaging.