"Jobs that have a lot of free time" sounds like a bit of an oxymoron, doesn't it?
The truth is, there are plenty of careers that won't suck the life out of you, but most people overlook them.
Some of the jobs with the best work-life balance are not only high-paying but also easy to pursue.
17. Massage Therapist
It's not the highest-paid job on this list, but there's nothing quite as serene as the work environment of a massage therapist.
After all, your primary goal as a massage therapist is to reduce the stress of your clients – you're bound to feel the stress relief, too!
It could also be a great way to make additional money for nurses who have a strong background in therapy and physiology already.
Often, you can work for yourself or on a freelance basis, making it easy for you to enjoy flexible hours while also earning a reasonable living.
Average Pay: $43,620 (Bureau of Labor Statistics)
16. Interpreter or Translator
Can you speak another language? If so, you are already on your way to being a successful interpreter and translator.
While some jobs require a bachelor's degree for this job, others don't – meaning you can easily work from home on a freelance basis to make ends meet.
It is a job that lends itself well to remote work and self-employment (and may give you plenty of opportunities to travel, too).
With all the extra time translators have, some enjoy getting into a side hustle like selling stuff on eBay or Mercari.
Average Pay: $52,330 (Bureau of Labor Statistics)
15. Librarian
Libraries generally don't hold long hours – and as a librarian, you won't have to worry about overtaxing yourself.
That's especially true if you work for an organization like an elementary school or community library, where you'll work far fewer hours than at a postsecondary institution.
Average Pay: $52,380 (Bureau of Labor Statistics)
14. Firefighter
Although it's pretty obvious that the job of a firefighter is not exactly a stress-free one, the good news is that you'll have lots of downtime at the fire station between calls.
Firefighters may work long shifts with varied hours but often you'll work 10/14 shifts, meaning you can work 10 hours on-call and then have 14 hours off.
Tactics for Success

Although these jobs are expected to grow by about 8% in new positions by 2030, the path to becoming a firefighter can be challenging. You'll need a high school diploma and rigorous training in emergency medical procedures, firefighting and fire prevention techniques, local building codes, and how to use firefighting tools.
Getting additional certifications, such as those as an emergency medical technician, can help increase your odds of getting a job as a firefighter as can getting a commercial driver's license or a driver's license with a firefighter endorsement to operate a fire truck.
Average Pay: $52,500 (Bureau of Labor Statistics)
13. K-12 Teacher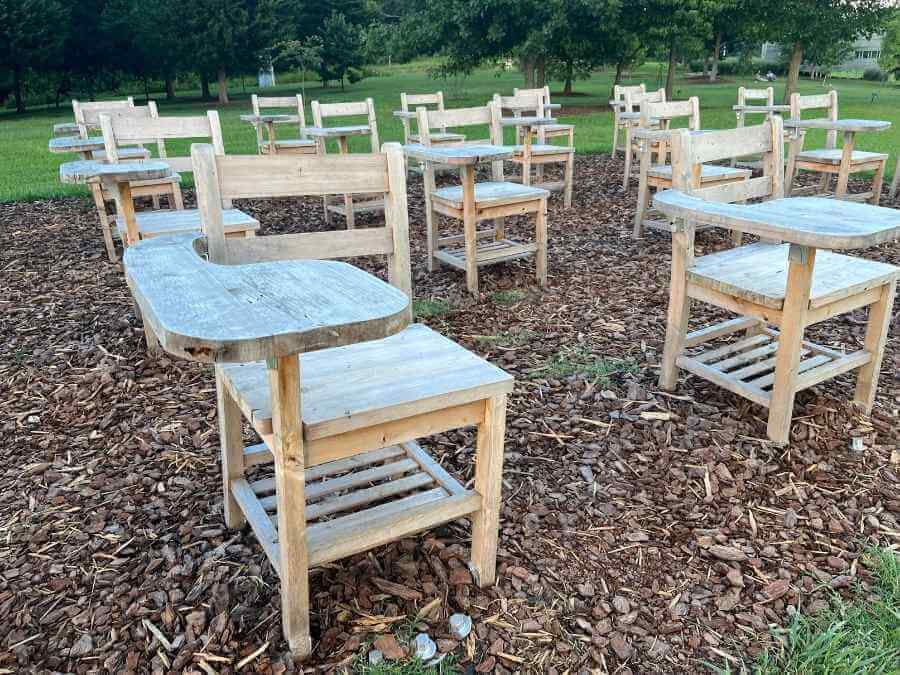 It's no secret that, as a K-12 teacher, you'll work some pretty light hours.
Although you'll have grading and meetings to attend to during after-school hours on some days, for the most part, you'll only work six to seven hours.
Teaching positions can get competitive in certain cities, so make sure you're avoiding the biggest reasons people don't get hired.
Plus, there's not much that can beat having summers off!
Average Pay: $62,870 (Bureau of Labor Statistics)
12. Corporate Recruiter
A corporate recruiter is someone who works for a human resources department, generally tasked with finding candidates to fill open jobs.
Many work less than the typical 9 to 5, making plenty of free time for them to enjoy activities outside of work, too.
Average Pay: $63,490 (Bureau of Labor Statistics)
11. Food Technologist
Have you ever tried a new food product and thought, "wow! I wonder what goes into creating this delicious combination of flavors?"
If so, you might want to consider becoming a food technologist, where your job will consist of analyzing and researching food to improve its taste, shelf-life, or other features.
This low-stress job requires just a bachelor's degree in something like applied research or product development and can be done on a part-time basis, if you choose.
Average Pay: $68,830 (Bureau of Labor Statistics)
10. SEO Manager
Here's another job that simply didn't exist 30 years ago – search engine optimization. As an SEO manager, your job is to help companies optimize their websites so that search engines can easily find them.
You can work on a freelance basis or even from home, freeing up plenty of time throughout the workweek.
Tactics for Success

Although you don't need any formal education to become an SEO manager, getting a bachelor's degree in a business field like marketing or communications can help, as can getting an internship while you're in school.
Because best SEO practices change every single day, keep yourself educated by pursuing SEO certifications in things like Advanced Google Analytics.
Average Pay: $72,661 (Glassdoor)
9. Dental Hygienist
If you've ever been to the dentist, you're likely already pretty familiar with the work of a dental hygienist.
Many work on a part-time basis, allowing them to work just a few days a week while still having plenty of free time for family activities and hobbies.
As a dental hygienist, you'll clean teeth, assist dentists, and take X-rays.
You might also be able to educate people on proper dental care. Hygienists have to be licensed by the state but you don't have to earn a four-year degree – an associate's degree is often all that is required.
Average Pay: $77,090 (Bureau of Labor Statistics)
8. Web Developer
If you're interested in landing a high-paying tech job without having to spend years in school, you may want to pursue a job as a web developer.
Web design is something you can often teach yourself via online courses or you can pursue a two-year associate's degree, which is typically considered the standard level of education.
Plus, according to the BLS, more than 16% of web developers are self-employed.
That means you'll have plenty of freedom to set your own schedule to include lots of spare time for your hobbies and family!
Average Pay: $77,200 (Bureau of Labor Statistics)
7. Robotics Engineer
A relatively new job, the work of the robotics engineer is perfect for any of us who loved the Transformers series growing up!
Robotics engineers spend their days designing and building machines that can be used in all kinds of technical and production industries.
There's heavy demand for workers in this niche too, as more companies seek to automate production via precision systems with robotics.
Average Pay: $90,533 (Indeed)
6. Statistician
Do you have a penchant for numbers? If so, you can stop calculating how many hours you have to work in a week to make ends meet and instead pursue a job as a statistician.
This job is one of the top STEM and business jobs in the country, with statisticians expected to be in high demand over the next few years.
The expertise of a statistician is something that's valuable in just about every industry, from public safety to education.
Your primary responsibilities include collecting data, analyzing it, and reporting your findings. It involves minimal stress and high flexibility along with above-average salaries. It's a win-win!
Average Pay: $92,270 (Bureau of Labor Statistics)
5. Research Engineer
A research engineer is a person who helps develop processes, products, or technologies for their employers.
You'll need to gather relevant data and then analyze that data and perform tests to come up with innovative solutions.
Research engineers often work on a freelance basis but their work rarely extends outside of the confines of a typical 9 to 5 schedule.
Average Pay: $102,412 (Glassdoor)
4. Actuary
According to a survey by Forbes, 93% of actuaries report having a flexible schedule.
Add in the fact that actuaries earn high salaries and don't need a ton of education (usually just a bachelor's degree) to get to work, and you have one of the best jobs you can possibly hope to pursue!
Average Pay: $111,030 (Bureau of Labor Statistics)
3. UX Designers
A UX designer, or user experience designer, is someone who helps improve the usability and appearance of a website.
You'll need to have a bit of training in this area but a college degree is rarely necessary.
UX designers have exceptionally flexible schedules, especially when you consider that many UX designers work from home.
Average Pay: $115,743 (Glassdoor)
2. Data Scientist
Not to be confused with a statistician, the work of a data scientist involves organizations collecting and parsing through information that can then be used to make business decisions.
It's more computer-oriented and technically-heavy than the work of a statistician and requires just a bachelor's degree to get started.
Best yet, it's flexible and many work from home – perfect for someone seeking a greater work-life balance.
Average Pay: $126,830 (Bureau of Labor Statistics)
1. Air Traffic Controller
As an air traffic controller, you'll direct and monitor the movements of aircraft both on the ground and in-flight.
Your hours will be strictly controlled by the FAA, which dictates that you cannot work more than 10 straight hours per shift and that you must have at least nine hours off between shifts.
Plus you must get one full 24-hour day off every seven days.
That's great news if you're sick of being over-scheduled! The average pay varies, but the BLS reports a salary that's remarkably high.
Tactics for Success

About 2,500 new job openings for air traffic controllers are projected each year, on average. There are a few pathways you can follow to land one of these jobs.
You'll need an associates' degree from the Air Traffic Collegiate Training Initiative program along with three years of responsible work experience. You'll also need to pass medical and background checks along with exams at the Federal Aviation Administration Academy.
Average Pay: $130,420 (Bureau of Labor Statistics)
Wrapping Up
If you want to be able to work hard and play hard (or perhaps do just moderate amounts of both!), don't worry.
There are plenty of jobs that have a lot of free time, as you can see by the wide representation of examples above!
Rebekah is a writer who covers all things education, business, agriculture, and finance. She owns a small farm business in upstate New York. Her educational credentials include a bachelor's degree in English from St. Lawrence University and a master's in special education from SUNY Plattsburgh.