Accountants have a very specific set of skills that are often in high demand outside of a major workplace.
That's why many of these professionals take up side jobs for accountants that can bring in extra money.
Here are the 12 highest paying side gigs for accountants you can begin today.
12. Bookkeeper
Every business needs to run back-end operations, but not every small business owner is skilled at doing this.
They may be great at creating new products and services, sales and marketing, but they lack the knowledge, skills and interest in handling the day-to-day financial bookwork.
At the same time, small businesses might not have the budget to hire a staff accountant on a full-time basis. In fact, only 33% of small businesses employ an on-staff bookkeeper.
An accountant can provide these companies bookkeeper services on a part-time basis.
CPAs are trained in all the skills required to be a bookkeeper, making this a great fit among side jobs for accountants.
The great part about this gig is you can typically do the work at home, on your own time so it ends up being a job with a lot of free time.
Median Salary: $39,193 (ZipRecruiter)
11. Tax Consultant
A natural side hustle for accountants is being a tax consultant. You can advise small businesses or you can just prepare tax returns for individuals and families.
The latter is a great way for accountants to get their feet wet with side work, as it can be seasonal — from December through April.
It's a great side gig, as you can set your own hours, and take on as much — or as little — work as you want. It's also a popular job for former math teachers, due to their aptitude for numbers.
Median Salary: $47,090 (Accounting.com)
10. Spreadsheet Writer
Accountants use spreadsheets all the time. They are the backbone of all their data.
Many CPAs are so good that they have created their own proprietary spreadsheets to help them do basic things.
Luckily, there are many people around the world that could benefit from spreadsheets just like that.
You could sell these spreadsheets that you created online so people can use for things such as basic budgeting, for instance. Due to this flexibility, this can definitely be a job without deadlines.
Median Salary: $47,621 (ZipRecruiter)
9. Tutor
There is a lot of material that aspiring students need to learn if they want to become a CPA.
While there are plenty of books and online services available to help students, some may need some extra help.
Accountants can make great money on the side by being a tutor for these aspiring CPAs.
This is one of the side gigs for accountants that combines their real-work experience with something brand new — teaching. That's what makes this job so exciting and different.
Trends on the Rise

Many university accounting departments are out of date with their curricula. CPA tutors can help students excel by focusing on things such as IT governance, data analytics, systems and organizational control, and cybersecurity. This is a gap between what the real-world is demanding and what students are being taught in the classroom.
Median Salary: $48,397 (ZipRecruiter)
8. Accounting Blogger
One way you can share your knowledge of accounting, or share your thoughts about trends and current news in the industry, is to be an accounting blogger.
You can use your years of experience and training to help educate other people who are either already in the field or are training to do so. To be successful you'll need to have a multitude of skills, therefore this is a great job for jack of all trades.
It's easy to be a blogger today, and it doesn't cost a lot of money (if any) to get your gig off the ground. You can make your own hours and write about literally anything you want.
Median Salary: $51,906 (Glassdoor)
7. Business Plan Writer
When people come up with business ideas, they often have to create a formalized business plan. They then give this plan to potential investors and lenders so they can access capital to get their idea off the ground.
Accountants have a very particular skillset that allows them to be really great at analyzing an entrepreneur's ideas, and putting it all together in a solid business plan.
These jobs are often "one-offs," but there are a lot of them available. This means you can pick and choose from business ideas that you think are fascinating or would be fun
Median Salary: $55,509 (Glassdoor)
6. Auditor
There is almost always a need for an accountant to take an in-depth look at financial books to see if everything is going OK — or what, if anything, can be improved.
Both businesses and individuals might need the services of an auditor, though businesses would need them more often.
Being an auditor can be extremely rewarding knowing that you're helping a business or individual figure out a problem that could be costing them lots of money.
Median Salary: $58,180 (Payscale)
5. Affiliate Marketer
You don't have to have specific industry experience in order to be an affiliate marketer.
You just need to have a solid and trusted following online — whether it be through a YouTube channel, social media accounts or a website you update a lot.
As a CPA, you can push affiliate marketing products to your followers, and then get paid when they make purchases.
You can make money off accounting-related products and services, or you could be an affiliate marketer for completely unrelated products.
How much you can make in this side gig really depends on your following, what you are marketing and how much effort and time you want to put into it.
Median Salary: $65,431 (Indeed)
4. Online Course Developer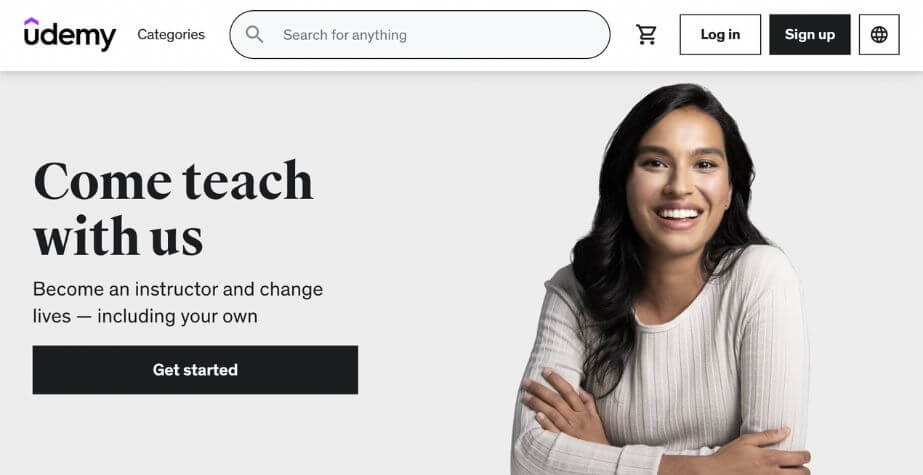 Along the same lines as an eBook, you can create an online course around subject matter that people may be interested in.
This is a great side job for accountants because it allows them to share their knowledge on something they are familiar with and passionate about.
So many people today rely on videos to help teach them things. Just look at the success of online platforms such as YouTube.
It's very easy to create an online video course that people can purchase from you. There are even sites that will allow you to upload your videos behind their paywall so you don't have to worry about handling the billing.
Median Salary: $66,467 (ZipRecruiter)
3. Forensic Accountant
There are times when businesses may need the services of a forensic accountant — someone who will come in on a project basis and investigate the company's finances.
They could be looking for instances of fraud, misappropriation of funds or simply ways they can be doing things better.
Forensic accountants can be in high demand, because there aren't a lot of them available.
This can drive up the amount of money you can charge for your services. It can be a lot of fun, too, as you'll almost be serving as a financial detective.
Median Salary: $70,500 (Accounting.com)
2. eBook Publisher
It used to be very difficult, time consuming and expensive to publish a book. Today, it's much easier to share your knowledge with people around the world.
One of the great side hustles for accountants is becoming an eBook publisher. Services such as Amazon Publishing make it extremely easy for anyone to write and publish an eBook that people can pay for and download.
Amazon itself has said there were more than 1,000 authors who self-publish on their platform who raked in more than $100,000 in sales in 2019.
Writing and publishing an eBook is a great way for accountants to share their knowledge on the industry as a whole, or on specific topics of interest.
You can easily share what you know to a captive audience, without much out-of-pocket cost.
Median Salary: $72,649 (ZipRecruiter)
Tactics for Success

Never miss an opportunity to market yourself. When you are self-publishing an eBook, you should always refer people to your website and social media pages (if you have them set up). You should also use your website and social media pages to promote your Amazon eBook page.
By marketing yourself properly on all your online outlets, you'll be boosting your search engine rankings. When people search for accountants, then, you're more likely to appear first. This will help you drive more revenue from the side jobs for accounts you're taking on.
1. Accounting Consultant
Accountants are always in high demand. But even if you aren't hired as a small business's accountant, you can still serve as a consultant for multiple individuals or even larger businesses.
One of the great parts about consulting work is that it's different everywhere you go. Each situation presents unique challenges, which you can apply your knowledge and experience to.
Being an accounting consultant can also bear great fruit, too, as the job can pay very well, even as a side gig.
Median Salary: $86,576 (Salary.com)
Conclusion
CPAs will be happy to know that there are plenty of side jobs for accountants that they can do.
In fact, you can make a lot of money by doing side hustles to help you push your income and personal business forward while you're still working full-time.
Tim is a classically-trained journalist who loves to share knowledge and information with others. In the past, he has worked in TV, online and print media, and currently works with companies to help design, create and strategize their messaging.