Are you looking for some TikTok video ideas? TikTok is a great social media platform to use if you want to build an audience and start making money.
It's also just fun to browse and post! Figuring out what to post, especially if you want to go viral, can be difficult.
Not anymore. We have a full list of ideas so you can take your 'Toks to the next level. Here are some of the best video ideas for TikTok!
1. Branded Hashtag Challenges
Branded hashtags are great ways for businesses to raise awareness for their products on TikTok. In a sense, these are like mini-commercials that will draw your audience's attention to a certain product.
Piece of advice? Customize your hashtag challenges to be dedicated to certain occasions or days.
Get good enough at it and you may even land yourself a brand sponsorship! This is just one way of how TikTokers make money.
Sponsorship isn't unique just to TikTok, it is also a lucrative way to make money on Discord and other platforms as well.
2. Mini Home Renovations
If you're looking for easy ideas for TikTok videos, mini home renovations might be a great place to start.
You don't have to be a construction whiz to make one of these videos, either – it's like HGTV but for novices.
It can be a fun way to make money with art skills while also making your home beautiful.
Tactic for Success

Start by making short vignettes of your home reno project. Be sure to cover a variety of subjects – like how-tos and projects you love (plus projects you regret). Having a blog is a great way to draw more viewers to your video, too.
3. ASMR Videos
You may think you've heard all the good ideas for a TikTok video – until you hear about ASMR.
Everybody is aware that TikTok is great for cooking videos – but it's also a great place to find ASMR videos.
ASMR stands for "autonomous sensory meridian response." During the pandemic, ASMR videos became extremely popular.
One of the best ways to go viral on TikTok? Make a video of yourself eating. It's really as simple as that. And if you know how to cook the food you're going to make? Even better.
Trend on the Rise

ASMR is a term that's been around since the 2000s and it doesn't just have to do with food. You'll find ASMR videos in all kinds of areas, like hair brushing and sleep triggers. There are nearly 150 billion hashtag views of ASMR on TikTok!
4. Kid Movie Reviews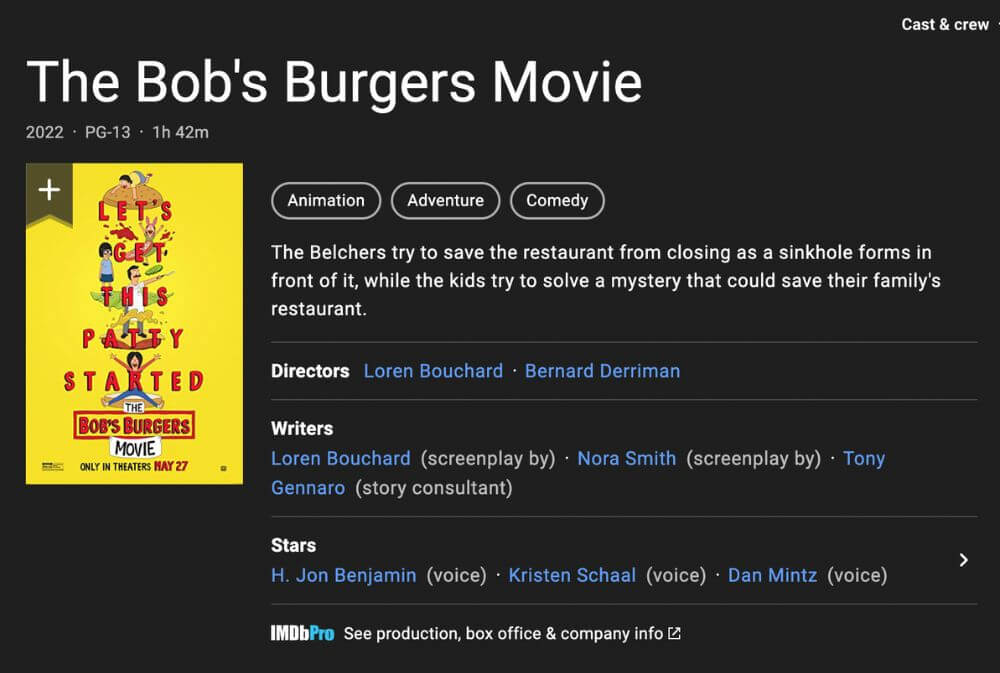 Have kids? Hate watching their movies? You can make light of the situation by creating funny reviews of kid movies. Turn this chore into a fun and funny way to make money.
Review the movie in small segments – don't post an hours-long review if you're not going to get much viewership. Another tip? Invite your audience to provide their feedback!
5. Daily Routine Videos
Even if you're not a celebrity, people get a kick out of watching other people go about their daily routines.
Share your routine on TikTok in a short, fun video – and for the best results, be sure to share an actionable tip for your viewers.
Trend on the Rise

To date, the #the morning routine tag on TikTok has more than 2.2 billion views. Although not much really happens in these videos, we love watching them because they are so personal and intimate. According to the New York Times, they give us the hope of being able to structure that kind of routine in our own lives!
6. 1 Minute Recipes
Everybody knows that cooking videos are incredibly popular on TikTok – but there's a way to turn that trend on its head.
Start making cooking videos that contain one-minute recipes. Speed up your videos so they're self-explanatory and ditch the commentary. You're sure to get a ton of hits!
Not a cook? You can use this same premise to create short informational art videos to make money with digital art.
Some popular 1-minute recipe ideas include:
Homemade Pasta – Watching the sped-up version of how to make pasta noodles is incredibly indulgent
DIY Pizza – TikTokers love watching slow-mo videos of throwing and kneading pizza dough
Quick Breakfasts – Show your viewers how to make on-the-go breakfasts in 60 seconds or less
Instant Desserts – Microwave brownies, cake mugs, and no-bake cookies are good options
7. Animal Videos
Cute pet clips. TikTok is full of them! In order to stand out in 2022 and beyond, you've got to make animal videos that are seriously out of the box.
Think carefully about the music you use, the reaction of the animals, and whether you can edit in funny captions or effects to captivate your audience.
8. Words of Positivity
You likely have a favorite song. Tweak the words to make it fit into the current times – you can adapt the song to address issues like gender diversity or anti-racism.
For a viral video, make sure your video is timely and resounding. The message should fit the music!
9. Out-of-the-Box Challenges
It's no secret that TikTok is loaded with challenges for people to try – some of these good, some of them…not so good (remember the Tide Pod challenge)?
If you want to go viral, try coming up with an out-of-the-box challenge to hook your audience.
Just make sure they're safe and not harmful or offensive to others, or you could find yourself in hot water as the creator.
Some of the most bizarre challenges on TikTok right now include:
The "Throw it in the Air" Challenge – This challenge involves throwing an object in the air with a group of people standing in a circle, heads bowed, below. If the object falls on you, you're out
The Cereal Challenge – Equal parts weird and disgusting, this challenge involves pouring cereal and milk into a person's mouth – then eating the cereal out of their mouth
Vampire Fangs Challenge – This challenge caught some serious flak from dentists, since it involved gluing vampire fangs to your teeth using super glue or nail glue (which can harm your enamel)
Hit or Miss Challenge – This is a harmless challenge that requires you to go to a public place and shout "hit or miss" and wait for another person to respond
Fox Eyebrow Challenge – This strange fashion challenge involves shaving off half of your eyebrows and then using makeup to draw them back on
10. Dialogue Reenactments
Lip-syncing videos are popular on TikTok – you can go viral by going one step further. Make a lip-syncing video to some famous movie dialogue.
The best tip for success? Make sure you have a comedic spin and are enacting the dialogue in a funny way.
11. Fruit Cutting Videos
In this kind of TikTok video, you'll cut vegetables or fruit in a unique way. It teaches a hack to people who want to learn new things and is also satisfying to watch!
Another fun TikTok video idea? Make videos of yourself carving vegetables and fruits into flowers or other shapes.
As long as you know what you're doing and can tap into TikTok's speed and low motion features, you're sure to go viral.
12. 1 Minute Tarot Readings
Whether you have the gift of psychic sight or not – even if you're just good at faking it – consider doing one-minute tarot readings on your TikTok channel.
You better be convincing if you want to get those views, though!
13. Carpet Cleaning Videos
Popular especially among younger TikTok users, this trend involves smearing messes onto the carpet (we're talking paint, cosmetics, and slime) to find unique ways to clean the stain.
One tip? Make sure you're actually able to remove this train with your product of choice before you try this one out on video.
14. Wilderness Survival Hacks
This is more of a niche category on TikTok, but it's a great way to gain some extra followers. Make a video with a short wilderness survival hack.
The more out of the box, the better – but make sure it's a safe and effective tip before you post it.
15. Fan Q&As
Once you have amassed a large enough following, you can solicit questions and feedback from your audience.
This is one of the best ways to go viral on TikTok, especially if you have a large audience, because it shows that you're paying attention to your viewers.
An even better way to address these fan Q&As? Make funny videos with cool graphics answering the questions.
You can do it in a text chat format or narrate funny stories with an answer to the question embedded in the story. You can also do them set to music or dance videos for an added flair!
Wrapping Up
Start watching these videos and get inspired to create content that will go viral in 2023.
TikTok is only going to continue to grow in popularity, so make sure you're ahead of the curve and creating content that your audience will love.
Rebekah is a writer who covers all things education, business, agriculture, and finance. She owns a small farm business in upstate New York. Her educational credentials include a bachelor's degree in English from St. Lawrence University and a master's in special education from SUNY Plattsburgh.