You need money – and you need it fast. If you are curious about where to sell used furniture to get some extra cash, the good news is that you have a lot of options.
If you're looking for new places to sell used furniture in 2023, you need not look any further.
Whether you are downsizing or simply want to get a little extra cash for your old furniture, read on for the top tips!
1. Letgo
Letgo is one of the best apps for selling furniture, particularly if you have furniture that photographs well. You can sell on the site or on the LetGo app.
How does it work? To use it, just take photos with your smartphone, upload as a listing, then provide your price and details.
It will be easy for buyers to see your item as well as future items you list, making it a top site to sell stuff.
Fees: No fees
Pros:
The app is 100% free to use
There are no seller fees and you can negotiate prices
Cons:
The selling market is restricted to your local area
Payments can't be made through the app
Tactic for Success

The key to being successful with selling furniture on Letgo is focusing on your visuals. Buyers need to be able to see that your furniture is clean and in great condition, so take lots of photos in good light.
2. Facebook Marketplace
Without a doubt, this is one of the best places to sell second hand furniture.
Facebook Marketplace is a great way to sell furniture. It offers a number of benefits that make it an ideal platform for selling furniture. First, it is a highly visible platform with a large user base.
This means that your listings will be seen by a large number of potential buyers. Secondly, Facebook Marketplace offers a convenient way to list and sell furniture.
How does it work? You can easily create listings and post photos of your furniture. This makes it easy for buyers to find what they are looking for.
Follow these tips for Facebook Marketplace selling etiquette to maximize your profits.
Fees: No fees, unless you sell outside of the local area, in which case a 5% fee is charged
Pros:
You'll be able to communicate easily both as a buyer and a seller
It's one of the few websites that allows you to sell locally and to a broader audience
Cons:
Facebook doesn't vet buyers or sellers, so it's easy to get scammed
You can sell outside of your local area, but you'll be charged an additional Facebook fee on top of shipping costs
Trend on the Rise

With more than 2.85 billion users, Facebook is the largest social media platform in the world – and its reach is only growing. Therefore, this is one of the best places to sell furniture online. You'll have the largest audience!
3. OfferUp
Offerup is a great platform to sell your unwanted furniture to people in your community. Before listing your furniture, take some time to clean it and take clear, well-lit pictures.
Once you have created your listing, be sure to include all relevant information such as dimensions, condition, and delivery options.
How does it work? You should set a fair price that reflects the furniture's condition and market value. When buyers express interest in your listing, be sure to communicate clearly and promptly.
Fees: Service fee when shipped items sell of $1.99 or 12.9% of the sales price
Pros:
The app makes it easy to take photos and sell your furniture from home
There are no listing fees
Cons:
It can be tough to get your piece noticed and to get sales
There are high shipping fees for each transaction
Tactic for Success

Because it can be tough to get noticed on platforms like OfferUp, it's a good idea to take great photos of your items and include as much information as possible. Provide dimensions of furniture items and make sure you specify the item's age, condition, etc.
4. eBay
When you sell furniture on eBay, you have the potential to reach a global audience of millions of buyers.
This gives you a much better chance of finding a buyer for your item than if you were to sell through a local classified ad or at a garage sale.
How does it work? eBay offers some level of protection for both buyers and sellers, which can give you peace of mind when dealing with strangers.
And because eBay is an online marketplace, it's open 24 hours a day, seven days a week, so you can list your items for sale at any time that's convenient for you.
In addition to furniture, you can also check out these best items to resell for a profit or sell some of the following items:
Clothing and Shoes – Whether it's new or used, there's always a market for clothing. Popular brands like Nike, Adidas, and Lululemon tend to do especially well.
Home and Garden – Anything related to the home or garden is always in demand on eBay. Think kitchen appliances, tools, furniture, decor items, and more.
Electronics – Electronics are another hot commodity on eBay, including smartphones, laptops, cameras, and gaming consoles.
Sports and Outdoors – Sports and outdoor gear is always popular on eBay, including golf clubs, camping gear, bicycles, and sporting equipment are all good options.
Fees: 250 free listings, then 12.9% on total amount of the sale plus $0.30 per order
Pros:
You'll reach the largest audience possible
eBay allows you to sell anything you want
Cons:
Shipping large furniture items can be tricky
eBay has strict rules and policy restrictions
5. eBid
eBid is like eBay's lesser-known cousin! This alternative has a serious advantage over its competitor since its commission fees are only 3%.
How does it work? You can list unwanted furniture for a fixed price or via auction, and there's even local pickup for heavy items.
You can even import over items that you're selling on Amazon or eBay to help you reach more buyers faster!
This is a smart way to make money building furniture in addition to selling furniture you already have.
Trend on the Rise

More people are turning to the web than ever before to buy all the items they need. By 2023, eCommerce retail purchases are expected to rise to a whopping 22% of all sales worldwide. Cash in by selling your furniture online!
Fees: 3% fee
Pros:
Extremely easy to use with consistent rules and regulations
Great fee structure that's quite friendly to sellers
Cons:
Gets less traffic than eBay or other older ecommerce websites
Few bidding wars, so it's better to start your price at exactly what you want to get out of it
6. Craigslist
When it comes to selling used furniture, Craigslist is often the first stop for many people. After all, it's an easy way to reach a wide audience of potential buyers with just a few clicks.
Follow these tips for selling on Craigslist to get started.
How does it work? You'll have to first create an account on Craigslist. This is simple and only requires an email address. Once you're logged in, you can start creating listings for your furniture.
Be sure to include clear photos and detailed descriptions, as this will help potential buyers know what they're getting. Once your listing is live, anyone who searches for furniture on Craigslist will be able to see it.
When someone expresses interest in buying, they'll contact you directly to arrange a time and place to meet. At that point, you can agree on a price and finalize the sale.
Fees: No fees
Pros:
It's easy to sell large, high-value items
You don't need to worry about shipping, since you'll do local meetups instead
Cons:
There's no enforcement for buyers or sellers, making it easy to get scammed
There are some legitimate safety concerns when meeting up with potential customers
7. Furniture Finders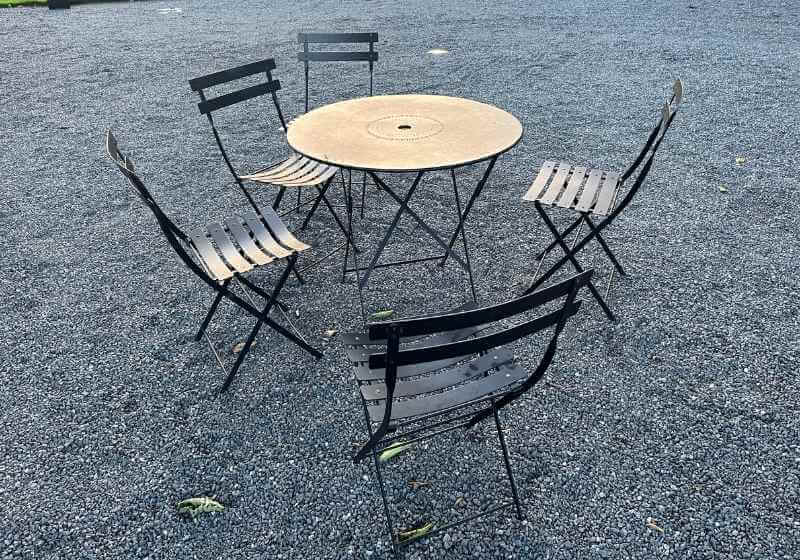 Furniture Finders provides a convenient way for people to get rid of their old furniture and earn some extra cash in the process.
How does it work? You'll work directly with local dealers so you don't have to ship your furniture across the country or worry about potentially untrustworthy buyers. The dealers come to you!
Of course, you'll need to sell furniture that these dealers think they'll actually be able to resell. Some popular categories include:
Living Room Furniture – This category includes sofas, loveseats, armchairs, coffee tables, end tables, and media units. Customers are looking for comfortable, stylish pieces that will make their living room the place to be.
Bedroom Furniture – This category includes beds, dressers, nightstands, and mirrors. Customers are looking for bedroom furniture that is both functional and stylish.
Dining Room Furniture – This category includes dining tables, chairs, buffets, and bar stools. Customers are looking for dining room furniture that is both comfortable and stylish.
Office Furniture – This category includes desks, chairs, file cabinets, and bookcases. Customers are looking for office furniture that is both functional and stylish.
Fees: No fees
Pros:
You'll be working with local dealers so there's no need to ship
Only reputable dealers work with Furniture Finder, so no worry about getting scammed
Cons:
The furniture you sell needs to be of top-notch quality
This website prefers sellers who are getting rid of office, not home, furniture
8. Antique Stores
Do your research if you think you want to sell your furniture to antique stores. Find out which stores in your area specialize in the type of furniture you have.
This will help you to get the most for your pieces. Next, clean and repair your furniture before taking it to the store.
How does it work? Antique dealers will be more likely to make a higher offer if the piece is in good condition. Be prepared to negotiate.
Antique dealers are experts at haggling, so don't be afraid to try to get the best price possible.
Fees: Depends on the store (check locally)
Pros:
You'll be selling locally, so no need to arrange shipping
You will likely get the best possible price for vintage or antique pieces
Cons:
If your furniture isn't old or valuable, it's less likely to sell
It may take a while for your furniture to be appraised and then sell
9. Have a Garage or Estate Sale
Garage sales can be a fun way to socialize and earn some money, but they can also be a lot of work to set up and manage.
How does it work? Make sure your furniture is clean and in good condition. Potential buyers are more likely to be interested in pieces that look like they've been well cared for.
Second, give each piece of furniture a price tag that reflects its condition. Don't be afraid to haggle, but be reasonable – you want to make sure you get what the item is worth.
Finally, be prepared to negotiate. If someone offers you less than your asking price, try to counter with a lower price of your own.
Fees: No fees
Pros:
You can sell large quantities of furniture all at once
No need to arrange shipping or pickup times
Cons:
You're less likely to get the best prices for your furniture at a yard sale, where people like to haggle
Holding a garage or estate sale is incredibly time-consuming
10. Chairish
Chairish is an online furniture selling platform that offers a wide variety of furniture styles and designs.
Whether you're looking to sell a vintage-inspired armchair or a modern coffee table, you're sure to be successful on Chairish.
How does it work? With Chairish's convenient search filters and easy-to-use app, sellers can easily find pieces that fit their budget and style preferences.
Fees: 20% on each sale
Pros:
Selling is easy with the app
You'll get top prices for your pieces
Cons:
Only your odds of selling vintage or boho-style furniture here are high
Chairish takes a 20% commission
11. Route 66 Furniture
Route 66 Furniture bills itself as "the simple way to buy and sell furniture" – and we couldn't agree more!
How does it work? All you need to do is take some clear photos of your item and send them to Route 66. They'll follow up (in just one business day!) and coordinate a pickup time.
You'll get half the profits when it sells but you won't have to worry about selling, listing, or shipping the items yourself.
Fees: 50% on each sale
Pros:
Uploading photos and arranging a sale is easy with the website
Selling is fast and convenient – Route 66 coordinates the pickup time
Cons:
If your item doesn't sell in 30 days, Route 66 can drop the price by 50%
If you don't sell in 60 days, your item will be unlisted
12. Etsy
If you're selling handmade or vintage furniture, Etsy is the way to go in order to get the most money for your furniture.
How does it work? The pieces will need to be unique, and you'll have to take your own photos and create your own listings. However, for high-quality pieces that are truly one of a kind, selling on Etsy is the way to go.
Fees: $0.20 per item
Pros:
Low listing fees
Great place to sell vintage or homemade furniture
Cons:
You can only sell handmade or vintage items
There are loyalty and brand image issues that can come into play when you list your piece of furniture
13. Bookoo

Want to have a yard sale…without the hassle of actually having a yard sale? Bookoo is the way to go.
With this platform, which is essentially a social media platform in disguise, you'll be able to connect with other buyers to reach more sellers in your local area.
How does it work? It's kind of Craigslist, but even more hyperlocal. There's also more of a community feel with the message boards and forums.
Fees: no listing, sales, or shipping fees
Pros:
It's like having a yard sale but without all the work
You'll be able to connect with local sellers so there's no need to arrange shipping
Cons:
You'll only reach a very limited local audience
There's no protection for buyers or sellers on this app
Wrapping Up
So, there you have it – thirteen places to sell your used furniture in 2023. And if you're looking for a more immediate sale, be sure to try one of the online platforms or classifieds websites.
Rebekah is a writer who covers all things education, business, agriculture, and finance. She owns a small farm business in upstate New York. Her educational credentials include a bachelor's degree in English from St. Lawrence University and a master's in special education from SUNY Plattsburgh.