Millennials were born between 1981 and 1996 and are usually followed by many different stereotypes that need to be stopped. Stereotypes usually represent entire groups instead of one person as an individual. We are here to restate these stereotypes, giving millennials a bit more chance in society.
Unappreciative
There is a massive misconception that millennials are unappreciative. Still, this is because there have been differences within generations, such as lifestyles and opportunities. However, Millennials share and express gratitude towards the sacrifice and efforts of previous generations.
Entitled and Spoilt
Millennials were brought up with parents and grandparents who faced the world war, meaning they had a much nicer and easier upbringing. However, calling them spoiled is far out and unfair. Millennials have stepped forward to bring improvements to society and have even advocated for fair treatment.
Obsessed with Self-Image
Back when boomers were younger, there was less of an emphasis on body image. There weren't magazines everywhere with slimmer women and men placed all over them, and no social media followed everyone's lives. However, we understand how it might seem shallow and irrelevant to the older generations if there are filter-altered photos and a lot of selfies, it can cause an obsession with self-image in Millennials.
Lazy and Unmotivated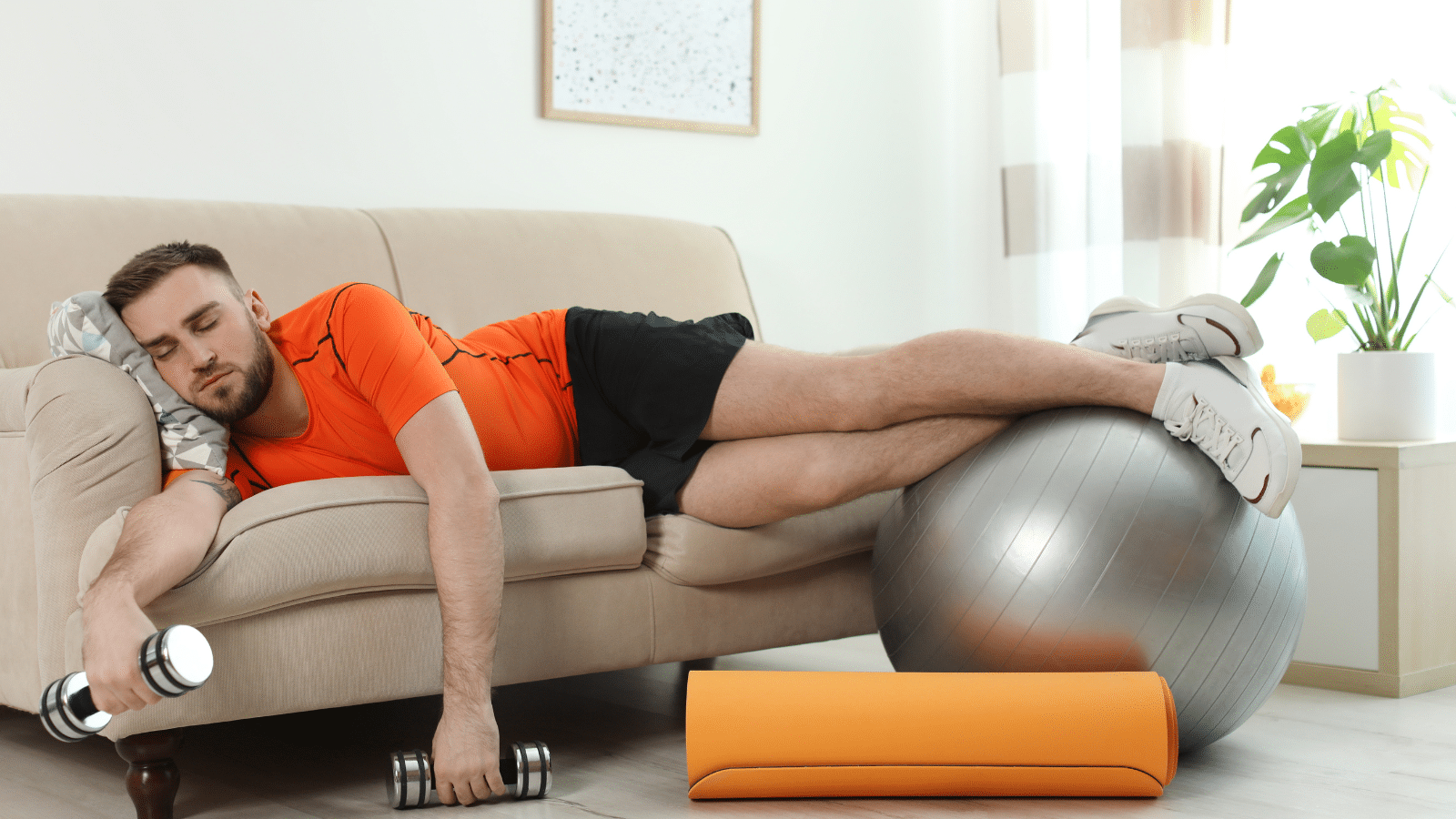 It should always be questioned if people are branding a whole generation as lazy and unmotivated, which older generations do to millennials. Many millennials have done well for themselves and are motivated to get up and go to work every morning. In fact, millennials are the generation that has picked up on self-employment. It seems that this misconception is a myth, and even though some aren't able to work as hard or as much as the older generation, it's only a fair few, not everyone.
Poor Social Skills
Due to the rise in social media and the need to message instead of having face-to-face conversations, many millennials suffer from social anxiety. However, even though social media does take over a lot of lives, it also has a lot of social benefits and is an excellent way for friends to catch up and interact, as well as create plans for meeting outside of the home.
Obsessed with Social Media
This somewhat follows from the previous point, but older generations believe millennials have a severe obsession with social media. Yes, social media has been at its peak in the millennial generation, and many people rely on it, but this doesn't mean they can't survive without it if needed. It's inaccurate to label the whole millennial generation.
Lack of Commitment
With older generations, they would fall in love in their late teens and remain committed to the same person for the rest of their lives, despite any issues that arise. However, during the millennial years, it seems that they have higher standards, so if they are unhappy in a relationship, it's easier to leave in some cases. Due to this, Millennials are painted as having a lack of determination and are seen as unreliable.
Parental Reliance
This generalization must be revised because relying on your parents depends on your circumstances. If you are financially stable and don't need to ask your parents for additional support, then you won't. Whereas if you find yourself in a few ruts, then parents are the first people millennials will contact. The older generation needs to remember that there is an economic challenge, which means it's harder to survive.
Overly Idealistic
It is a bad thing to be idealistic, and there are some millennials that are. It's great to have goals and dreams that are within reach, but the problem is millennials are branded as setting too many unrealistic goals that end up feeling disheartened and unmotivated.
Disloyalty
Again, a stereotype that shouldn't be given to the whole generation of being disloyal depends on the person. In the same sense, some boomers could probably be classed as disloyal. Usually, millennials are called disloyal by their employers, usually for leaving the company. However, the real reasons are usually ignored, and this causes the millennials to feel unheard.
Disrespect of Authority
There are more questions these days around authoritative figures, whereas for Boomers, there was no question. However, the confusion between millennials' questioning is seen as a dismissal of hierarchies. There isn't much need to label an entire generation just because there are some questionable actions of authority.
Instant Gratification
Millennials grew up with technology at the tips of their fingers, and it's much easier to use than go out to get what they need. Even though millennials can utilize ride services, shop online, and order food, it doesn't mean that they aren't able to wait for any results or rewards.
Short Attention Span
We have to admit that in life now, we're all a bit spoiled, and this means that when we begin something, it's hard to keep our attention on it, but this isn't the same for everyone in the millennial generation. There is a misconception that the technological reliance is too high, and the fact that so many different apps provide a short video makes boomers and older generations think that millennials can't keep to one thing for a more extended period. However, a fantastic quality that many millennials possess is that they have higher cognitive flexibility, allowing them to multi-task for long periods, which ultimately makes them capable and adaptable.
Non-Political
It's a massive misconception by older generations that millennials aren't apathetic about politics. However, many millennials will fully engage in advocacy and political disclosure, whether volunteering for campaigns, utilizing social media for "people power," or participating in protests. Millennials know precisely how to get their opinions and voices out there, and they push for political change.
Disrespectful of Authority
Because millennials aren't afraid to speak up for what they believe in and are more than happy to question a person's wrongdoing, boomers think this is an ultimate disrespect for authority. This misconception is completely wrong, and it's the fact that millennials do respect authority. They question them to ensure things are done right for the people, not just the company or businesses.
Uninterested in Homeownership
Boomers are slightly confused about this and don't realize millennials struggle financially. The lack of interest in property investment and the increase in house prices make it difficult for anyone to look into homeownership, and it seems that there are more positives of renting. This doesn't mean that millennials wouldn't like to own their own home, it's just the rising cost of housing, student debt, and any changing ideas about family dynamics make it impossible.
No Financial Responsibility
Boomers are known to be frugal, making them believe that Millennials are much more financially irresponsible. In some cases, this might be true, but there are reasons. Boomers believe millennials cannot save, invest, or plan for their future, but the economy has changed so much in even a few years, let alone a decade.
Overly Sensitive
There are a lot of pressures in society now compared to when boomers were younger, which means that millennials sometimes struggle with coping with everything. Boomers then think millennials are just overly sensitive when there is more of an emphasis on respectful communication, empathy, and inclusivity. Boomers would believe that showing emotion wasn't the best thing, but millennials think the opposite and there is an understanding and respect of diverse perspectives.
Technology Addicts
We've all been in a situation where something new comes out in the stores, and we can't wait to have it. Millennials are very much like this with the newest technology, but only because it creates such convenience in their lives. Boomers didn't grow up with smartphones, social media, or the internet, so a lack of understanding exists. Technology has become a valuable and vital part of our daily lives.
Poor Work Ethic
It's unfair for the older generations to brand millennials with the same brush. Not every millennial struggles to find work or don't want to work. There has been an immense rise in self-employment, and it's all thanks to Millennials. They have created a new world of products and items for people to buy, and buying from smaller businesses works out in the long run as you're likely to have higher quality. Many Millennials are resourceful and dedicated workers who love working in environments that can challenge them.
21 Things That Shout You're "Lower Class" According To Men
Class wars creep up in all aspects of life, including dating. We take a look at the things that men believe are telltale signs that you are lower class.
21 Things That Shout You're "Lower Class" According To Men
Boomer Zoomers vs. Millennial Meh: 10 Cars the Older Gen Loves but Millennials Just Can't Stand
The change in the automotive industry has been incredible over the year. Baby boomers born between 1946 and 1964 can't get enough of the cars listed below, as muscle cars emerged in the 1960s, and new technologies appeared in the 1970s and 1980s. You can imagine why boomers genuinely appreciate these vehicles.
Boomer Zoomers vs. Millennial Meh: 10 Cars the Older Gen Loves but Millennials Just Can't Stand
Across the Pond Disdain: 18 Horrendous American Habits Foreigners Just Can't Stomach
There is a lot to love about America, from the bright lights of New York to the incredible breakfasts, but foreigners also dislike many things. We look at everything from poor public transport to an intimidating tip culture, sharing 18 things that America could be better at.
Across the Pond Disdain: 18 Horrendous American Habits Foreigners Just Can't Stomach
Out with the Old: 18 Gen X Fads That Millennials and Gen Z Just Can't Vibe With
While some old habits die hard, there are some things that Gen X need to eliminate as they are no longer relevant.
Out with the Old: 18 Gen X Fads That Millennials and Gen Z Just Can't Vibe With
18 Unpleasant States You Might Want to Skip on Your Next Trip
When thinking of America, we don't expect there to be boring or unpleasant places to visit. We see all the different states on the TV, and they show the best parts. However, there are some states you won't want to visit, and you should brace yourselves if you ever happen to stumble into them.
18 Unpleasant States You Might Want to Skip on Your Next Trip