Navigating retirement can be challenging, and these 21 blunders showcase some of the most regrettable mistakes people make:
Keeping Their Car
During their working years, many households require multiple cars. However, once retired, maintaining more than one car doesn't align with sound financial sense. The upkeep of vehicles, especially older or sports cars, can be expensive. Numerous retired couples end up leaving one car in the garage for the majority of the time, resulting in wastefulness.
Being Overly Generous
Generosity is a commendable trait, but giving money to every person in need risks depleting your hard-earned savings. Although you may be better off than others, it's crucial to consider your long-term budget.
Ignoring Legal Matters
Completing legal paperwork before retirement is crucial, yet some individuals procrastinate on this front. It's essential to ensure that your will, power of attorney, insurance, and pension documents are consistently updated, particularly if your circumstances change.
Being a Bank
Lending money to friends and family can be tempting and necessary at times, but it can lead to long-term problems. Obligatory lending might result in repeatedly giving more than intended, fostering dependency.
Falling into Debt Traps
In an attempt to avoid depleting their retirement fund excessively, some retirees resort to credit cards and loans, aiming to maintain a substantial bank balance. While credit can serve as a lifeline when required, it can also lead to substantial debt, as some retirees have experienced.
Ignoring Their Mental Health
Retirement brings significant changes, and some individuals struggle to adapt. Altered routines, increased loneliness, and isolation can detrimentally affect mental health in retirement. Thus, neglecting mental well-being is as inadvisable as ignoring physical health.
Hitting The Sofa
Retirement signifies a period of relaxation after years of hard work. Nevertheless, spending excessive time on the sofa can severely impact mental health. A sedentary lifestyle can lead to weight gain, muscle loss, and heart disease, among other health issues. Incorporating short walks into your daily routine significantly improves overall health.
Ignoring Their Budget
Constructing a retirement plan, including desired activities and travel, is advisable. This approach helps you adhere to a budget throughout your lifetime. Unfortunately, many retirees exhaust their budget within a few years, leading to financial struggles.
Eating Junk Food
Indulging in processed foods occasionally might be acceptable, but consuming junk food long-term can negatively affect both physical and mental health.
Isolating Themselves
While some retirees cherish alone time after a lifetime of interactions, excessive isolation can prove detrimental. Complete social isolation often leads to low moods and difficulties maintaining connections.
Spoiling Their Children
Providing for children is natural, but spending all retirement savings on them can lead to regret during unexpected financial challenges. Balancing generosity with promoting independence is essential.
Being Sucked in By Scammers
Retirees are often targeted by scammers, resulting in financial losses. The best advice for retirees who've fallen victim to scams is to exercise caution with unfamiliar calls and follow anti-scam guidelines diligently.
Not Being Discount Savvy
Retirees have access to various discounts, making it essential to stay informed about available offers. Many retirees feel disappointed upon discovering they've missed out on special deals enjoyed by their friends.
Ignoring Inflation
Fluctuations in living costs due to changing taxes and interest rates need to be considered when managing retirement funds. Retirees who've suffered due to inflation urge new retirees to seek advice from financial advisors.
Not Thinking About Long-Term Care
Though anticipating the need for healthcare in the distant future can be challenging, it's a necessary consideration. Healthcare costs can be substantial, and those who fail to plan often find themselves selling homes or even facing bankruptcy.
Splashing The Cash
Image Credit: Shutterstock.
As previously mentioned, being overly generous, especially to family and friends, can deplete retirement funds rapidly. While having substantial retirement savings might tempt you to spend lavishly, caution is advised to avoid leaving yourself financially strained.
Overlooking RMDs
Required Minimum Distributions (RMDs) are essential withdrawals that should be made annually to adhere to IRA guidelines. Neglecting these withdrawals can result in fines, significantly impacting your retirement fund.
Not Thinking About Home Adaptations
Image Credit: Shutterstock.
Similar to healthcare costs, home adaptations can be costly but necessary for declining mobility. Some retirees cut costs by disregarding necessary home adaptations, only to face further difficulties when health issues arise.
Using Up Retirement Funds
Some retirees assume they won't live long and spend their entire retirement funds, only to realize they are left with insufficient savings later. Regardless of the desire for enjoyment, it's wise to save a portion due to the unpredictability of lifespan.
Not Accepting Help
As we age, the need for assistance increases. Refusing help often leads to isolation and limits the ability to enjoy life outside of home.
Not Learning New Skills
Keeping the mind active is crucial in retirement, aiding memory and mental health. Engaging in continuous learning, such as online courses or in-person classes, proves highly beneficial. Retirees who've abandoned this pursuit have encountered difficulties and regretted not taking this advice.
21 Things That Shout You're "Lower Class" According To Men
Class wars creep up in all aspects of life, including dating. We take a look at the things that men believe are telltale signs that you are lower class.
21 Things That Shout You're "Lower Class" According To Men
Changing Times: 18 Jobs Millennials are Phasing Out
Numerous jobs have become endangered or obsolete because of the rise in technology. Here are some endangered jobs that we're sure won't be around in 2030, just 7 years from now.
Changing Times: 18 Jobs Millennials are Phasing Out
Turn Trash to Treasure: Guide to Recycling Old Computers for a Hefty Payday!
With new technology coming out every month and our favorite brands constantly updating their products' abilities: it's no wonder people go through computers so quickly.
Turn Trash to Treasure: Guide to Recycling Old Computers for a Hefty Payday!
Top 15 Best Jobs that Pay 300K a Year in 2023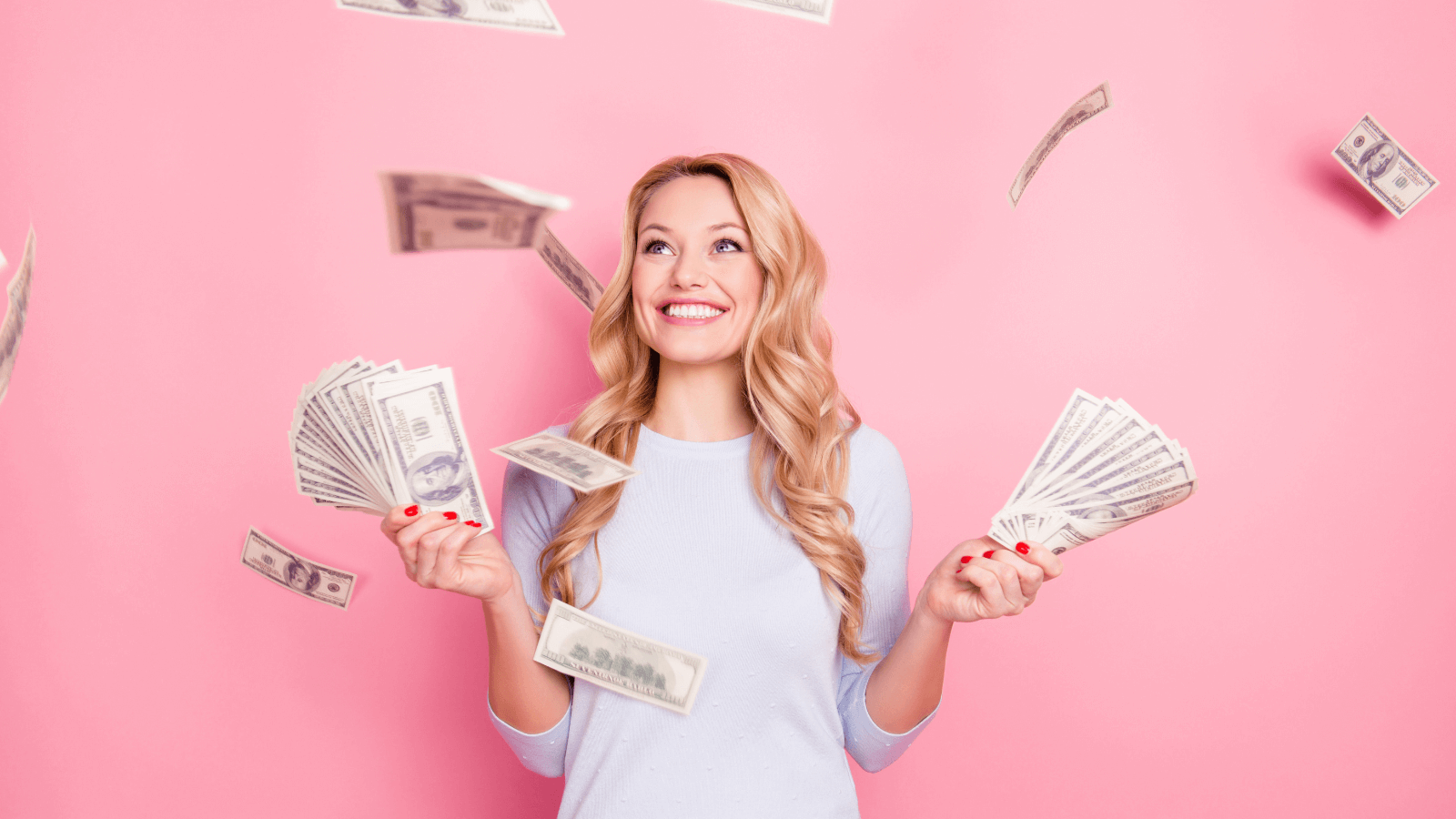 We list the top 15 best jobs that pay 300K a year in 2023.
Top 15 Best Jobs that Pay 300K a Year