As a mechanical engineer, you probably already have your hands full at work – but that doesn't mean you can't keep hustling on the side.
You have some skills to bank on, so consider these top side jobs for mechanical engineers.
12. Tutor Online
One of the most flexible side gigs for mechanical engineers is tutoring.
If you have a passion for education but would rather not go through the effort of making your own classes (which we'll discuss more below), you can also just tutor or teach classes online.
As a mechanical engineer, you already have good communication skills – which will prove to be invaluable if you're a tutor.
Tutoring is an age old way for teenagers to make money, but as an engineer you'll be able to earn a much higher hourly rate.
You can advertise your tutoring services via all the regular haunts – Facebook, Craigslist, etc – or you can use a tutoring platform like Tutros.com to list yourself as a tutor.
Who wouldn't want to hire a mechanical engineer as their child's teacher?
Earning Potential: $10-$50 per hour (Indeed)
11. Become a Land Surveyor
In some states, you may have to get specific credentials in order to do this but in other places, you can do work surveying properties with something as simple as a drone!
Land surveying is the perfect side hustle for mechanical engineers who enjoy the outdoors. But this can be a tough field to break into, so make sure you are avoiding the common reasons people don't the job.
You need strong technical skills to be a mechanical engineer – as you also do as a surveyor. Your measurements will help people who want to build or sell properties, as an example.
Earning Potential: $24 per hour (Salary.com)
10. Make Products and Sell Them Online
You can make small-batch products and sell them online. Think outside the box here!
You can try to 3D print products if you have a knack for design and access to a 3D printer. Since you have good commercial awareness as a mechanical engineer, starting an online store for 3D printed items is the perfect side hustle.
You could sell anything from toys for kids to wall mounts, coasters, mugs, and lots more! There are plenty of online shops, like Etsy, where you can sell your products.
Trends on the Rise:

The worldwide market for 3D printed products is exploding! Valued at a whopping 12.6 billion U.S. dollars in 2020, it is expected to grow by more than 17% before 2023. Get in on the ground floor and start making your own 3D printed products – it's a great way to sell handmade goods without having to spend as much time or money doing so.
Earning Potential: $30+ per product (Quora)
9. Work as a Handyman
If you don't have any problem doing chores for others, consider working as a handyman. You have great spatial awareness and an understanding of how products work, after all.
You could do things like furniture assembly or moving, electrical work, cleaning, gardening, or even baby proofing! Think of what kinds of interests you have and then start advertising.
Keep in mind, this type of work is very hands on, however, there are also plenty of jobs that don't use your hands as well.
Earning Potential: $30 per hour (Indeed)
8. Become a Repairman
Chances are, if you're a mechanical engineer, you're probably pretty good with your hands. You know how things work and hopefully, you also know how to fix them when they stop working. That's what makes you good at your job!
You can make money by working to fix malfunctioning appliances for people, like fans, televisions, dishwashers, and more.
You can restore old machines or even cars and make a pretty penny, depending on the type of machine you're fixing and where you live. You can find work on sites like Craigslist or simply advertise your services available for hire online.
Earning Potential: $35 to $80 per hour (Indeed)
7. Web Design and Programming
You have a strong background in mathematics if you're a mechanical engineer – so why not put those math skills to good use and work in web design or coding?
You can create websites or modify existing ones for clients all over the world as a freelancer and your income potential will be limited only by how often you want to take on new projects.
You can do this on a freelance basis and easily make $100 per hour or more.
Earning Potential: $60 per hour (CareerKarma)
6. Freelance as an Online Engineer
Here's another great side hustle. Look on online freelance platforms like Upwork to see if anyone is looking for help from a mechanical engineer.
Online engineers might be asked to do odd projects like designing a nursery, creating a new program for a 3D printer, or anything else.
You can take the projects that interest you most, allowing you to apply what you feel are your strongest skills to specific jobs.
You'll be paid either per hour or per project to do projects like design work or consulting.
Earning Potential: $75 per project or more (Upwork)
5. Create Online Courses
If you're interested in sharing your knowledge of mechanical engineering with the rest of the world, this is a side hustle that has unlimited income potential.
Not to mention, this is a job without deadlines, since you won't be in a traditional work setting, which is fantastic.
Some people are able to make six figures by peddling their knowledge online!
Plus, as a mechanical engineer, you probably have excellent interpersonal skills and know-how to communicate with others to get a message across – great for delivering classes!
Tactics for Success:

Have a clear idea of the topic you want to teach. Whether it's CAD, programming, robotics, or something else, keep it simple and keep it focused.
Use a website like Skillshare or Udemy to upload and sell your course.
Earning Potential: $100+ per class (Quora)
4. Start a Blog or YouTube Channel
Yet another option is to start a blog or YouTube channel. As a mechanical engineer, there's a good chance that you have a wealth of knowledge that others are likely just dying to tap into!
Consider starting your own blog or YouTube channel to take advantage of this market and you can share your knowledge with the rest of the world.
Think about which aspect of your job interests you the most and then use it to fuel your passion project.
You could create a blog to help engineering students prepare for exams or start a YouTube channel about something that's not even related to engineering at all!
By monetizing your blog or YouTube channel and exploring various options to make money, your income potential will be virtually untapped.
Earning Potential: $200 per month (FitSmallBusiness)
3. Become an Adjunct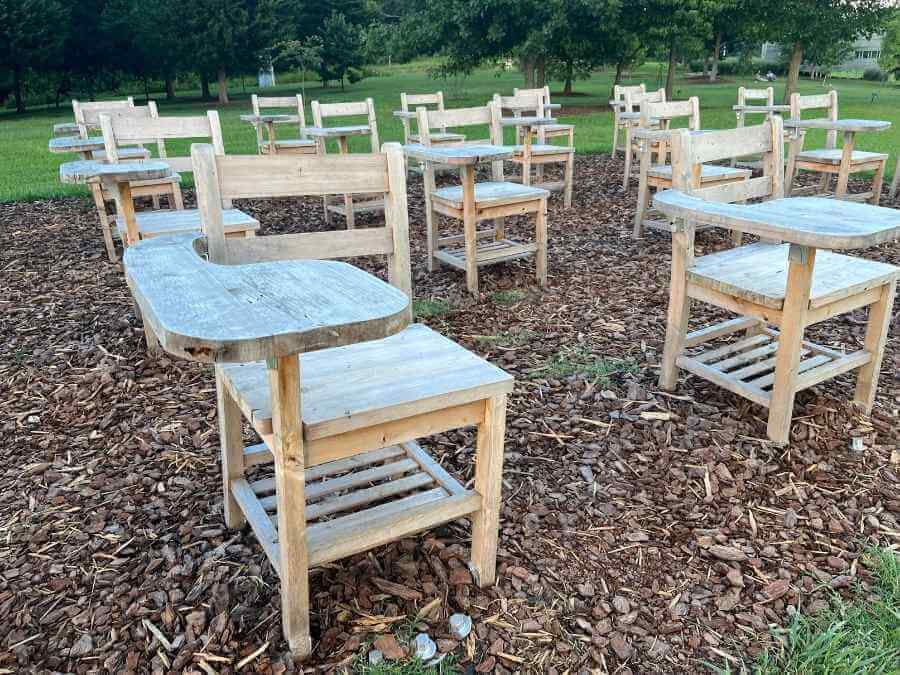 If you have a master's degree, there's a good chance you could get hired as a part-time adjunct professor at a local university.
Most of the time, that's all it takes to get hired at a smaller community college, though some major universities may require a Ph.D.
You might be hired and paid to teach per class or be hired on a semester-by-semester basis. Either way, this is a great way to put your formal education as a mechanical engineer to good use!
Check to see if there are any universities that are hiring in your area. If the class schedules don't conflict with your work hours, you'll be all set!
Earning Potential: $54,307 per year (Glassdoor)
2. Work as a CAD Specialist
CAD stands for computer-aided design – but you probably already know that if you're a mechanical engineer, since this is something that all professionals in this discipline take numerous classes in.
There's a good chance that you already have CAD skills if you're working as a mechanical engineer. Why not put them to good use in a lucrative side hustle?
You can help design a kitchen or garage, design an energy-efficient cooling system, or even help kids come up with apps for school projects.
The list of opportunities here is endless! You can create an ad on Craigslist or search job boards like Upwork, Indeed, or ZipRecruiter for work.
Earning Potential: $57,159 (ZipRecruiter)
1. Become a Consultant
As a consultant, you might be called upon to provide professional testimony for a number of settings. For instance, you might have to give a statement on your professional opinion for a legal proceeding.
It can also be used to persuade an individual or a group to accept a proposal.
For example, if a community wants to build a new commuter train station, you might be hired by an advocacy group to oppose it by reviewing data and showing how there might be concerns about traffic volume or something else related to the issue.
You might not even have to give testimony at all – you might just be hired as a consultant to analyze the data and provide some sort of a takeaway for issues like these.
Choose to do this as your full-time job and you'll likely find that the salary is comparable to (if not higher) what you might make just working as a regular mechanical engineer!
Earning Potential: $83,874 per year (Glassdoor)
Wrapping Up
You don't need to get a brand-new college degree in order to make a little extra money. Consider these top side jobs for mechanical engineers and make money with the skills you already have!
Rebekah is a writer who covers all things education, business, agriculture, and finance. She owns a small farm business in upstate New York. Her educational credentials include a bachelor's degree in English from St. Lawrence University and a master's in special education from SUNY Plattsburgh.