Marketing continues to be one of the best career options for great work life balance and high earning potential. Luckily, it's very possible to break into the industry without traditional experience.
Today, I am going to reveal exactly how to get a job in marketing with no professional experience or marketing degree.
I was in this same position several years ago, and was able to break into the field using this 4 step strategy.
Step 1: Get Familiar with the Industry (Marketing Career Types)
Marketing is one of the fastest growing industries today.
In fact, digital marketing is expected to grow 10% as an industry by 2026 (average occupation growth is 4%).
Not to mention, Yahoo Finance recently included marketing in the top 5 recession proof careers, only adding to the career's favorable outlook.
Why all the buzz?
Here's a few reasons marketing is growing:
High earning potential
Wide range of career options
Creates real impact for businesses and people
Ability to self learn the craft
Plenty of creative opportunities
Now that you have context on the marketing industry, let's explore specific careers. Understanding the types of jobs within marketing helps us make informed decisions when applying and reveals what to expect in marketing careers.
As you browse the list, make mental notes of career paths that sound interesting.

Step 2: Immerse Yourself in the Industry
Now that we have a clear picture of the career landscape, let's dive deeper into the industry.
Before going too far, we should establish what immerse means in this context.
It means to make marketing part of your everyday life a.k.a going all in to learn this high income skill.
Occasional learning won't cut it, and also won't differentiate you from other applicants.
These are the 2 ways this habit guarantees better chances of scoring a marketing job.
The Passion Effect
Take a moment and think about someone in your life who lives and breathes sports. Let's take basketball for example. They know every player, NBA fact, and championship highlight.
Now let me ask you a question about this person, because we all know someone like this.
Do they seem passionate about basketball?
Yes, of course!
They don't need to spell it out, and yet everyone knows it… enter the Passion Effect.
Their wide range of knowledge communicates passion in a way that openly saying "I am passionate about basketball" never could. This same concept applies to any topic, but let's apply it to marketing for our purposes.
If we commit to learning about the marketing industry, we will grow a wealth of knowledge at the ready for interviews. A deep well of knowledge allows the Passion Effect to take effect.
In fact, a recent national study by JobVite found that "culture fit" was the 2nd most important hiring factor for recruiters ("previous job experience" was #1).
The study went on to reveal the 3 leading qualities used to gauge culture fit are conversation skills, industry knowledge, and enthusiasm, all of which demonstrate passion.
Passion Effect in Action
Imagine this question came up during a marketing interview, "What marketing channels might you use for a B2B campaign?"
Scenario 1: "I would probably use organic and email newsletters. I think those would work well given the target audience"
Scenario 2: "I know that organic channels historically drive about 2x more revenue for B2B companies vs paid channels. For that reason, I would start by creating a series of SEO optimized blog posts, including a few skyscraper posts. This strategy will drive awareness to our brand organically and attract media attention with the authoritative skyscraper posts."
The second answer incorporates industry specific details, which makes the conversation more engaging.
Together, these qualities produce the Passion Effect, a reliable way to win over hiring managers.
Accelerate the Learning Process
When embarking on a new topic, everyone wants to shorten the learning curve. In this case, the quicker we learn, the sooner we become job ready.
One of the best ways to learn faster is to consume more quality information. Imagine the difference it makes to research a topic for 1 hour per week vs 5.
Put another way, imagine going to class 1 day per week vs 5. After several months, the student in the 2nd scenario will be miles ahead in subject knowledge over the 1st student. It's the difference between casual learning and committed learning.
Immersing yourself in marketing multiplies the speed at which you learn the craft.
If you wish to land a job in marketing without the usual credentials, this is a great way to set yourself apart.
Ways to Immerse Yourself in Marketing
Whether you are working out, driving around, or relaxing indoors there are plenty of ways to learn. Try out a few from the list below (I put a star by my favorites).
Listen to marketing podcasts
Read marketing related subreddits*
Read books on marketing fundamentals*
Try your hand at a marketing campaign (online or offline)*
Talk to people who work in marketing and ask questions
Study marketing case studies and experiments
Read blogs by well-regarded marketers*
Step 3: Build an Eye-Catching Portfolio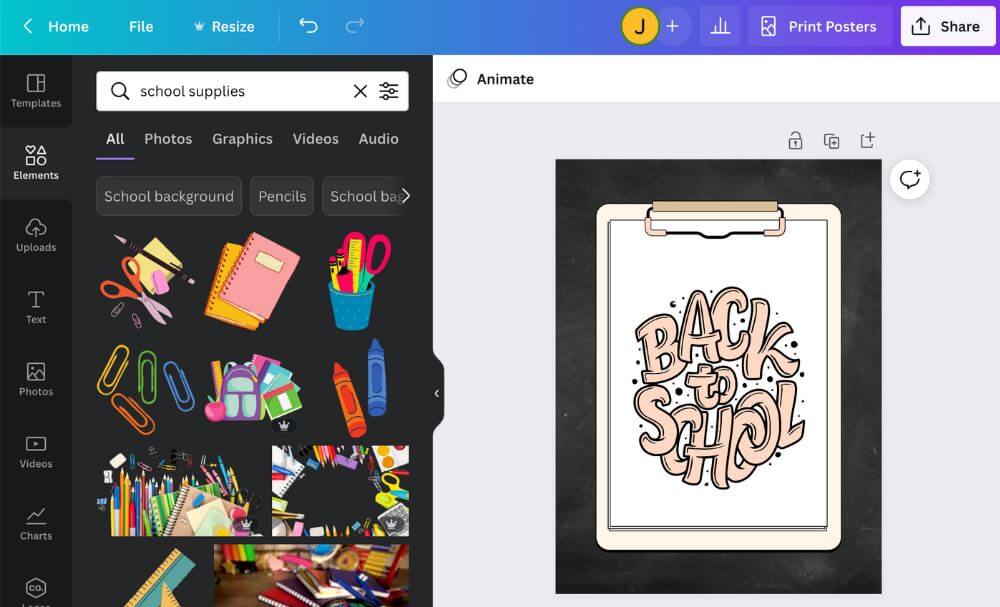 If you remember, previous experience is the #1 deciding factor in hiring decisions, according to the JobVite study.
Many people forget that traditional jobs aren't the only way to gain experience. In fact, experience comes in many shapes and sizes. A portfolio of marketing projects is a great example.
When leveraged correctly, portfolios are an equally suitable option for previous experience. Not only that, personal projects demonstrate initiative, ability to learn independently, and a results driven mindset.
Building a portfolio of work allows you to check the "previous experience" box and even outshine other candidates who only have traditional job experience.
Next we will cover the 2 most effective ways to build a winning portfolio.
Method 1: Personal Projects
The only guideline is that the project must incorporate marketing in some way, that's it.
I can already hear the questions:
"But what do I build?"
"Why would I be ready to start a project if I'm brand new to this?
While fair questions, they miss the point.
Portfolio projects don't need to be wildly successful or generate gobs of money. Rather, they are vehicles to practice marketing and have something to show for it.
In interviews, recruiters are interested in what you learned and what you would do differently. They don't expect a display of advanced projects with flawless execution.
To help you begin the process, I created a list of 11 different marketing project ideas. Pick one that seems interesting, and don't give up until you cross the finish line.
11 Beginner Marketing Project Ideas for a Portfolio
Build a website and practice content marketing best practices. This includes writing blog posts and testing optimization strategies.
Launch ad campaigns on Google Ads, Facebook Ads, or Pinterest Ads. Analyze performance for potential improvements.
Design and create ad copy for an initiative you care about (using words, graphics, and/or video).
Perform in-depth market research for a made up campaign and create customer profiles.
Practice selling products online or offline. Try and test ways to improve sales with marketing tactics (strong headlines, optimized descriptions, effective images, and market research). Selling things on eBay or Shopify are excellent options.
Plan and execute a marketing strategy with the goal of generating leads for a product or service. Every local business would welcome this initiative.
Create a website and implement on-site SEO tactics (meta titles, meta descriptions, H1s, alt tags, internal linking, optimized navigation, etc). Bonus points for using a keyword research tool to inform your decisions like Keywords Everywhere, Keyword Surfer or Ahrefs.
Spend some time studying marketing campaigns, and see what insights you can gather from the data.
Run a few a/b test experiments on social media. Adjust copy and graphics to see how performance changes.
Create a themed social media account, such as an account all about cupcakes or oceanography. Then research ways to organically grow your audience, and try to build a mini brand.
Pick a marketing platform, and read about best practices. Compile a list of insights that were especially interesting to you, and think about why each one surprised you.
Once you land on an idea, it's time for the fun part… CREATING! Also, do not worry about breaking anything, that's part of the process.
Method 2: Freelancing Work
Freelancers work for themselves on individual projects for businesses (i.e. contract work). You might be wondering, how is landing contracts different from a full-time position?
The answer is in the question, contracts are not full-time.
From a business perspective, contract work is a short term commitment and rarely includes benefits beyond payment.
Alternatively, full-time positions are long term commitments and involve extra costs like health insurance, paid holidays, etc.
Knowing these differences, it's clear why companies are more lenient with beginners on contract work vs full-time positions.
If you are ready to get started, these are some great strategies.
5 Ways to Score Freelancing Opportunities
Ask local businesses. Neighborhood companies rarely have the budget for A-list marketers, which opens the door to beginner marketers. It's an opportunity to bring value to local businesses that couldn't afford marketing expertise otherwise.
Let friends and family know. Our inner circle already knows and loves us. Share with them your new pursuit to freelance and you'll suddenly have a team of personal promoters getting your name out there.
Job Boards. It's an old school method, but still very effective. Top freelancing job boards include: Toptal, Craigslist, Guru, Freelancer, Upwork, and Fivrr. My personal favorites are Upwork and Fiverr.
Networking. Attend local and virtual meetups. Talk to anyone and everyone, making sure to mention you're open to new work (bring business cards).
Step 4: The Can't Lose Application Strategy
We are closing in on the finish line!
After soaking up lots of marketing knowledge and finishing a few projects, you are ready for the application process.
In this can't lose strategy, we'll cover the 4 elements needed to lock down that exciting marketing job.
Let's get started.
Emphasize Personal Projects
In your application, shout from the rooftops about your personal projects. We are using a portfolio as a substitute for traditional experience, so it's vital you put your projects on a pedestal.
Use the questions below to summarize how your projects went.
What did you learn during the project?
What was the outcome?
What would you do differently?
Resumé Formatting for the Win
Before breezing past this section, remember this:
"A good resume will not always get you the job. A bad resume will always not get you the job."
Resumes may feel tedious and outdated, but they continue to play a major role in the hiring process. In fact, resumes are used during these key moments by recruiters:
Initial screening with computer software to weed out unfit applicants before human review.
Recruiters review applicant's resumés to decide who moves onto the interview stage.
Resumés are frequently referenced during interviews for questions and context.
After that quick refresher, let's talk about the best ways to improve your resumé.
While some elements like visual design depend on the applicant's personal style, the content should follow these guidelines to be taken seriously and stand out from other applicants.
How to Format a Resumé Successfully
Use strong action words. As the name implies, action words supercharge your accomplishments and grab the reader's attention. A few examples of action words include: directed, assembled, expanded, and amplified.
Highlight impact. To determine impact, ask yourself, "How did my performance make a difference?" Without describing impact, accomplishments fall flat and aren't memorable.
Communicate with bullet points. Hiring managers spend around 10-15 seconds reviewing resumés on the first pass. Large blocks of text won't cut it, bullet points however are bite-size enough to process quickly.
Keep it short. Resumé length should not exceed 1 page, unless there's 10+ years of work experience to cover. Long resumés are less likely to be read by busy recruiters, so keep it short and sweet.
Target the Right Companies
There are 2 types of marketing jobs, agency roles and in-house positions. Before pinpointing the best type, let's explain how these positions differ.
An agency is a smaller business, normally 10-200 people, whose sole focus is digital marketing. Agencies earn money by managing and implementing marketing strategies for dozens of clients.
On the other hand, in-house marketers work in the marketing departments of large companies (ex: IBM, Google, Nike).
The marketing workload is multiplied at agencies due to the client model, which generates mass amounts of beginner level work. Alternatively, in-house marketing roles involve more complex projects and independent work.
For these reasons, a first time marketer will get more job offers from agencies.
That doesn't mean completely avoid in-house positions, simply focus less energy in that arena and more on agencies.
For those still in university, many large companies host new grad programs involving loads of training and support. These programs are very competitive so jump on them early.
Play the Numbers Game
As with most things, persistence is the key to success.
"Persistence guarantees that results are inevitable." – Paramahansa Yogananda
The hiring process is a numbers game. Sooner or later, SOMEONE will say "yes", it's inevitable. Maybe it's application number 28 or 79, but you never know when you are 1 away.
The more quality applications you send, the sooner you get to that job offer.
Conclusion
If you have questions or comments, let us know below!
John-Paul Cody has been an avid online seller for years, across platforms including eBay, Mercari, Craigslist, and more. He has a Bachelor's Degree in Economics from UNC Chapel Hill, and works in data analytics and marketing.