Jordan and Holly Nickerson are no strangers to the current food truck trend. They own Rookies, a food truck business in Virginia serving cookies and ice cream.
The Nickersons opened Rookies in 2017, initially just looking to break even.
5 years later, their first food truck has led them to an impressive 6-figure business and they're willing to share with us how to develop a stellar food truck business plan and how to start a food truck business you're proud of.
Why should you start with a food truck?
Credit: Rookies
If you have a concept for a new food service business that might work as a food truck (or you can check out these food truck ideas if you don't), it's a great place to start building your entrepreneurial empire.
Why start with a food truck versus a real-deal restaurant?
Start With a Food Truck
Well, the Nickersons have found many pros and cons to being involved in the food truck industry; here are just a few to keep in mind before you get started with your own food truck.
Branch Out Into a Brick and Mortar
After starting out as a food truck, Rookies became so profitable that Holly and Jordan decided to branch out and open a brick and mortar shop.
The original food truck still stands, but starting with a truck allowed them to build on their brand and business success.
This is an ideal job for a former chef who would like to work in a less conventional way.
Looking back on their journey as business owners, they're glad they started with a food truck, and below they'll share their best food truck business tips with us.
How profitable is a food truck business?
One of the main perks to starting up a food truck is the low cost of your initial investment, and therefore the profitability that comes with this low cost.
High profitability is one of the top necessities if you eventually want to know how to sell your business.
With the right strategy, you could have a highly lucrative food truck.
Keep Costs Low
Like mentioned before, a main perk to starting with a food truck rather than a restaurant includes the opportunity to forgo many overhead costs that come with renting or owning a business rather than a vehicle.
This assists with helping you as the owner recover your initial investment quickly, and get on to making a lot of profit.
Find Your Truck's Niche
Jordan attributes much of his businesses profitability to finding a way to stand out as a unique product and service.
For Rookies, this unique edge was having a food truck that initially didn't move. He says people thought he was crazy for not making his truck mobile. In response, he points out:
"You know what this did for us operationally? Keep things simple. I didn't have to move my truck once, which means this was a large part of my business model I didn't have to hassle with. No training. No hiccups. Once you put something on the road – problems happen. We avoided that. You know what else it created for us? Consistency and buzz. You knew where to find us and that line grew and grew and we stood out. We looked different than every truck and acted differently and people took notice!"
This unique aspect of the Nickerson's food truck helped them stand out and maximize their profit over the years.
If you follow this approach, you could still offer delivery with one of these food delivery services to work for.
When planning out your food truck's strategy, give it a unique edge. This way you can make the most of the low cost of investment behind your truck and watch your profits grow!
Tactic for Success

For the best results, do a soft launch with your food truck! Jordan says he failed to have a soft launch for his truck, and he regrets this. "A soft launch is the best way to train, optimize the location and get the word out well."
Food Truck Startup Costs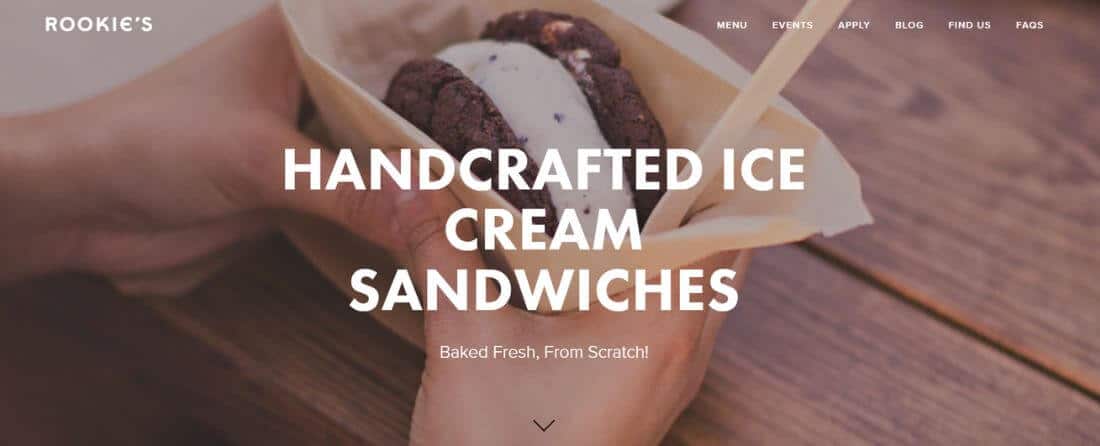 Speaking of starting out well, it's important to understand the costs behind opening a food truck before you dive into this world.
Here's a shortlist of items you'll want to cost out when you project how much launching your food truck will cost.
Review the Anticipated Costs
Costs included with food truck startups:
Storage Expenses – You'll need a place to keep your food truck if you can't house it at your residence.
Truck & Repairs – You'll have to purchase a truck and pay for any necessary repairs.
Employee Compensation – You'll need to pay employees as your hours and services grow.
Advertising Costs – To launch well, you'll have to get the word out and generate customer interest.
Initial Inventory Stocking – You'll need to stock up on all the necessary ingredients to make your food and all the items necessary to serve them. One of the alternative ways farmers make money is by partnering with food truck startups.
Assess Your Unique Situation
Depending on your food truck's niche and location, you might add a few items to this list.
In comparison to opening a physical storefront, the cost is certainly appealing, but this in no way means it won't be a costly investment.
Trend on the Rise

Currently, entrepreneurs can invest around $50,000-$60,000 to start pursuing their food truck dreams. Jordan notes that this is in comparison to the average brick and mortar startup cost, about $200,000-$400,000.
Want to save a ton of money on startup costs? Open a food truck.
Is a food truck a good investment?
All in all, the food truck industry is currently booming and if you have a great food concept to bring to the market, opening up your own restaurant on wheels might be a great choice.
When done the right way, this can be an excellent investment to hold and reap the benefits from.
Jordan says he never expected for Rookies to be so profitable, but it ended up blowing him away as an awesome investment:
"The goal was get out of debt – sell or close and move on! Had this gone to plan I would have been still mixing dough on a Kitchen Aid. After a few months I think we really saw some opportunity and potential for our brand/concept and have been rolling with the ups and downs ever since!"
Tactic for Success

One of Jordan's best tips for starting your own food truck is to start small! Jordan cautions: "People get in trouble when they want to be all things to all people. Do what you do best and keep it simple."
How to Make a Food Truck Business Plan
There's no perfect formula for a business plan that will ensure success. However, there are certain measures you can take to plan out some details and make your food truck profitable.
Tips for creating a food truck business plan:
Talk It Out – Jordan and Holly strategized their plan with trusted and knowledgeable friends to plan the best they could.
Calculate the Cost of Goods – Jordan recommends pricing out your product before setting product prices. This way you can be sure to make a profit on your investment.
Get Advice From Someone in the Industry – To be sure your products and prices are spot on, Jordan recommends getting advice from someone who already works in the food truck industry.
Trend on the Rise

As more specialized food truck businesses appear, catering to events and parties is becoming a core deliverable for food truck owners. "We still have active vehicles for event fulfillment and this is a huge part of our current model and future. It's something I would encourage to any prospective or current truck owner" says Jordan.
Food Truck Startups: It's All in the Planning
With the right planning and preparation, a food truck concept can prove to be incredibly lucrative.
Take it from Jordan, who says it's a lower risk way to see return on your investment in yourself as an entrepreneur.
Looking back, there were several lessons the Nickersons learned when navigating the waters of opening their own food truck, and most of them had to do with planning and preparation.
Don't Be Afraid to Sell Out
One such lesson that stands out is the concept of "selling out" to generate customer interest.
Jordan encourages new food truck owners to never shy away from having limited inventory to indicate the exclusivity of a product, whether this be on purpose or accident.
He tells the story of how Rookies started to sell out, and he realized the benefits to this seemingly unfortunate circumstance:
"Worst case you have a disappointed customer who arrives to a business closed early. They'll usually give you another shot. We learned this from BBQ spots in Austin. The best ones sell out – and people know that – so they wait in line for it. We didn't do this on purpose at first – but we did take note of the effect of it. "
Since most food trucks can only carry limited inventory due to the lack of storage space available, this is a way to turn a weakness into a strength.
Offer Limited Hours
Jordan points out that it's easier to add hours than take them away, so make sure the hours you offer are realistic.
He also cautions to give these hours time, as a sales pattern might not appear for months with a startup.
Offering limited hours and keeping them consistent might be the difference between a successful truck and a mediocre one.
Wrapping Up
Take it from the Nickersons, the food truck industry is a profitable place to be when you play your cards right. You might even find yourself making 6-figures or more!
Brenna is a finance guru who enjoys writing about entrepreneurial opportunities and personal finance tips. She graduated from Liberty University with a bachelors degree in business and now helps small businesses market their products as a digital marketing consultant.