"We don't need to learn these skills" – 15 Outdated Boomer Skills Millennials Say Have Bitten the Dust.

Time advances each day, and with that, there are new technologies that require little skill. The skills boomers possess might've seemed like excellent qualities back in the day, but now they are outdated, and millennials state that they are no longer needed.
Map Reading
A map was a necessity for any traveler in the boomer days. Unless you were looking to get lost, you would need one. However, maps are never seen anymore due to the rise in technology and having one so easily accessible at the end of your fingertips. Nowadays, you can even get a car with a built-in map, making it a lot easier to travel for any time and distance. Maps are just memories of the past that will soon die out completely.
Using Rotary Phones
Most households now don't even have a landline or a rotary phone. Learning to use a rotary phone was challenging, but it was necessary to make calls. A conventional telephone is very different, but a rotary one means you must unlock a combination instead. Very complicated! Younger generations don't need to acquire this skill due to the rise in technology and the lack of landlines within households.
Mailing Letters
Communication is done through cell phones and the Internet now. However, Boomers were used to writing and mailing letters in the post. It was once the primary form of communication for everyone. If a note needs to be written now, then most younger people have to have some guidance on what to write and where. It is something that is slowly dying out.
Cursive Writing
Teachers aren't as strict with handwriting as they once were, and many opinions surrounding cursive mean that it was deemed as non-essential. However, there have been others who have stated that it should be integrated into the school curriculum. Whatever the opinions of others, cursive writing has diminished. Laptops are becoming used more in schools and outside, which means fewer opportunities for cursive writing.
Courtship
In the boomer days, meeting potential partners out at the pub or while taking a walk in the park was customary. However, these days, dating consists of online dating apps. The skill of flirting with someone over a drink so you can get to know someone is alien to millennials, and they all agree that they don't need to do it that way and would much rather start communicating through their phones instead of face-to-face.
Using a Recipe Box
There is nothing better than a recipe book that has been passed down through the generations. Growing up surrounded by family and a good home-cooked meal on the table was the way forward for boomers. However, now that we have meal kit deliveries and restaurants offering delivery, a recipe book is gathering dust in the drawer. If we could hold onto these recipes for a little longer, we would uphold a culinary legacy and continue handing them down through the generations.
Using a Typewriter
A lot of a boomer's childhood was spent at a typewriter. Not only did it have an aesthetically pleasing sound, but it was a great device to use. However, millennials might struggle to use one now because of the functionality complications. Laptops are much easier to use, and if you make a mistake, it's easier to correct than a typewriter. This is why millennials state they don't want or need to learn the skill.
Sewing
There was once a time when sewing machines and sewing by hand were the go-to if clothes ever got ruined. However, nowadays, if there is even a slight hole in clothes, millennials would rather throw the clothing away and buy a fresh set. Millennials don't have the time to learn the sewing skill, and quite frankly, they don't want to know it. If someone can sew, they can mend clothes and create new ones.
Operating Overhead Projectors
Back in school, overhead projectors were used instead of a TV for boomers. It was the first choice for any teacher, and whoever was using one would have to print off what was needed onto a transparent piece of paper and put it under the projector so everyone could see. Millennials are much more tech-savvy than using an overhead projector and can easily navigate their way around computerized projects.
Using a Phone Book
Phone books would be posted through the door weekly or monthly, and it was a way in which boomers could search for a business and find their number and address for them to contact them. This was well before the internet and smartphones, which are now used to find anything and everything. Millennials don't need and don't want to use phone books, which is good because they are hardly distributed anymore.
Balancing a Checkbook
With the rise in online banking and cash being used, checkbooks are a thing of the past and something that millennials don't have time to learn about. However, for boomers, balancing a checkbook was a monthly task that needed doing in the household. It would be a case of tallying all credit and debit entries. It also promoted effective budgeting and brought up any questionable transactions.
Driving a Manual Transmission
There is a rise in electric and automatic cars, meaning millennials are being brought up in a world of non-manual transmission. It can take some skill to change gear at the same time as driving, and millennials don't have the time for it. Call it the decade for lazy drivers, or call it convenience. Soon enough, manual transmission will ultimately go out of the window.
Using a Compass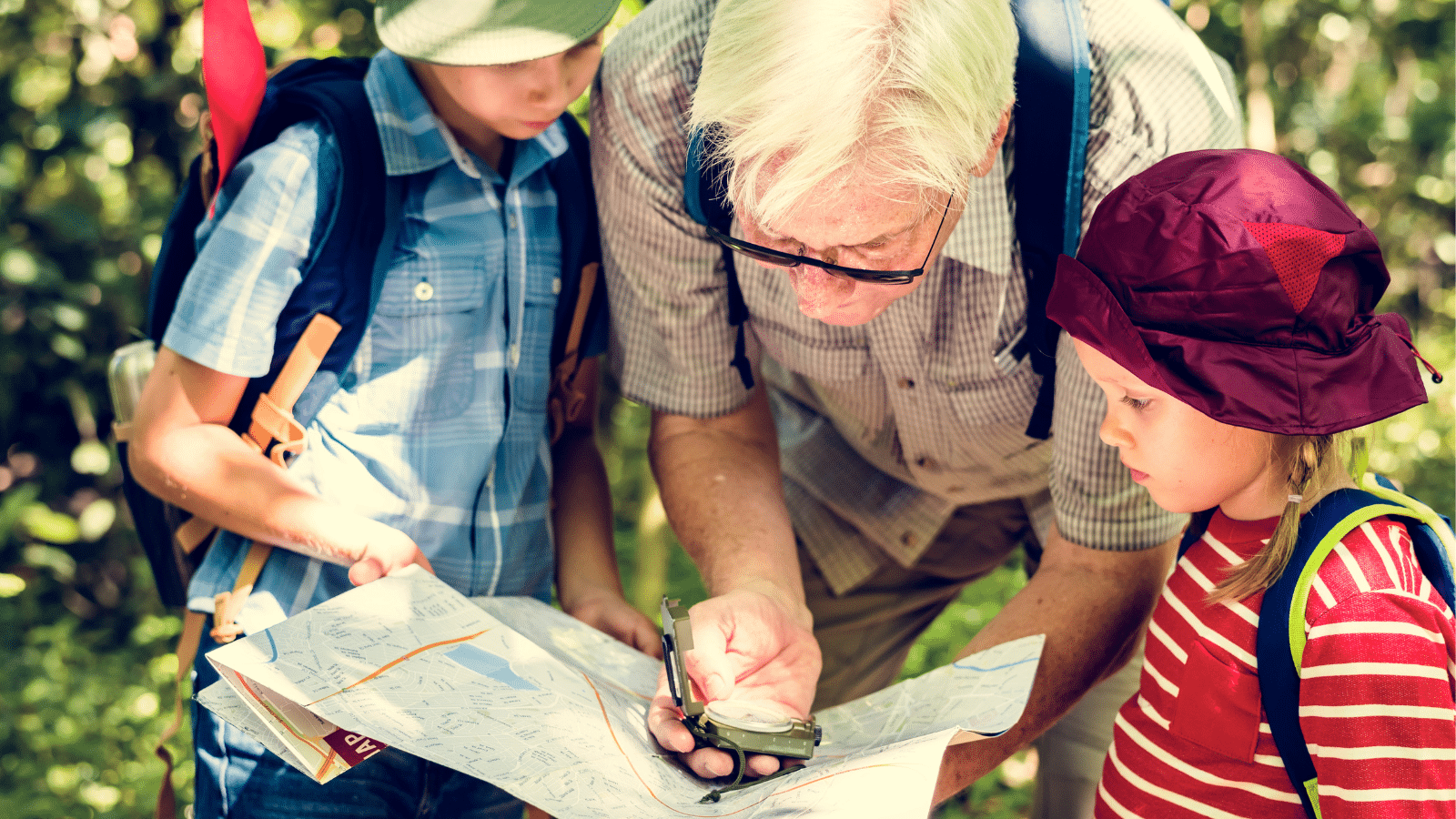 Boomers who love to travel know precisely what using a compass to find directions is like. However, with the use of GPS on phones, there is no need for a compass. GPS enables someone to navigate; if this doesn't work, there is a compass on the smartphone. Compasses rely on magnets rather than batteries, which is essential for proper and magnetic north.
Developing Photographs
It's straightforward to take and print off photos now without the need to develop them. However, this was a standard procedure for boomers if they wanted pictures. Viewing any images on your phone or digital camera is easy, and the shift between developing and instant is evident. There is no effort in darkroom development anymore.
Ironing
Even though this isn't wholly obsolete in younger generations, it is becoming so. Fewer and fewer millennials own or know how to operate an iron, and they don't want to spend the time learning. This means there is a rise in ironing services (and parents' help)!
21 Things That Shout You're "Lower Class" According To Men
Class wars creep up in all aspects of life, including dating. We take a look at the things that men believe are telltale signs that you are lower class.
21 Things That Shout You're "Lower Class" According To Men
Boomer Zoomers vs. Millennial Meh: 10 Cars the Older Gen Loves but Millennials Just Can't Stand
The change in the automotive industry has been incredible over the year. Baby boomers born between 1946 and 1964 can't get enough of the cars listed below, as muscle cars emerged in the 1960s, and new technologies appeared in the 1970s and 1980s. You can imagine why boomers genuinely appreciate these vehicles.
Boomer Zoomers vs. Millennial Meh: 10 Cars the Older Gen Loves but Millennials Just Can't Stand
Across the Pond Disdain: 18 Horrendous American Habits Foreigners Just Can't Stomach
There is a lot to love about America, from the bright lights of New York to the incredible breakfasts, but foreigners also dislike many things. We look at everything from poor public transport to an intimidating tip culture, sharing 18 things that America could be better at.
Across the Pond Disdain: 18 Horrendous American Habits Foreigners Just Can't Stomach
Out with the Old: 18 Gen X Fads That Millennials and Gen Z Just Can't Vibe With
While some old habits die hard, there are some things that Gen X need to eliminate as they are no longer relevant.
Out with the Old: 18 Gen X Fads That Millennials and Gen Z Just Can't Vibe With
18 Unpleasant States You Might Want to Skip on Your Next Trip
When thinking of America, we don't expect there to be boring or unpleasant places to visit. We see all the different states on the TV, and they show the best parts. However, there are some states you won't want to visit, and you should brace yourselves if you ever happen to stumble into them.
18 Unpleasant States You Might Want to Skip on Your Next Trip